As a beauty enthusiast and blogger, I'm always on the lookout for innovative and natural products that can help enhance our features without causing any harm. That's why I was thrilled to discover LashFood products! Below, you will find my personal experiences using LashFood products and my LashFood review!
My eyelashes used to be full, long, and lush. I have tried a couple of eyelash growers that help your eyelashes become fuller, longer, and stronger.
Both of them had worked. I also tried magnetic lashes (which are gorge by the way!). Now, I had the chance to try out LashFood, which I was always curious about.
I was very excited to try it out. I used it every day for 2 weeks straight. Now, I only WISH I had taken before photos, but of course, I did not 🙁 But, I did take after ones, so that will have to suffice.
LashFood Review
*This post includes my affiliate links
Now, I received the LashFood Nano-Peptide Natural Eyelash Conditioner, LashFood Conditioning Liquid Eyeliner, and the LashFood Conditioning Drama Mascara to review.
LashFood Eyelash Conditioner
First I will talk about the Eyelash Conditioner. It is in a small tube and inside the wand has a TINY little brush on it. You just pull it out and at night, apply it to the base of your eyelashes on your top lid, like you would eyeliner.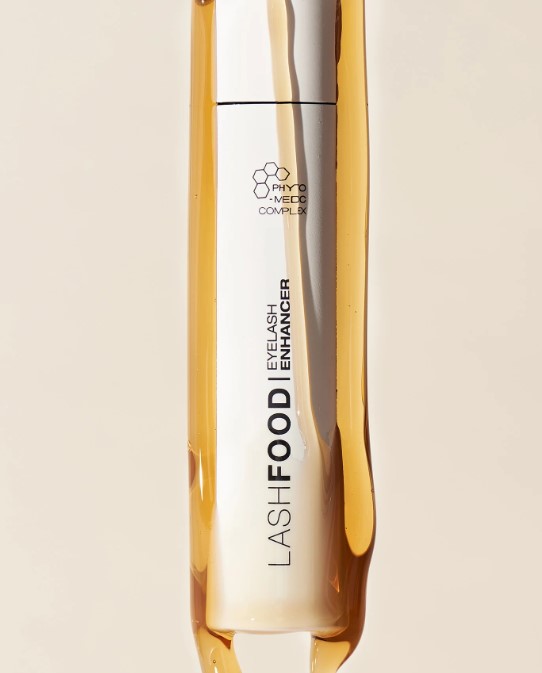 I then used any excess left on the brush and spread it onto my eyelashes to the ends. Next, I did this on the bottom lashes and used it at the base of the lashes like I would apply eyeliner. The remaining eyelash serum on the brush went on my sparse eyebrows. Works great, never dripped into my eyes, and did not burn or make my eyes irritated in any way.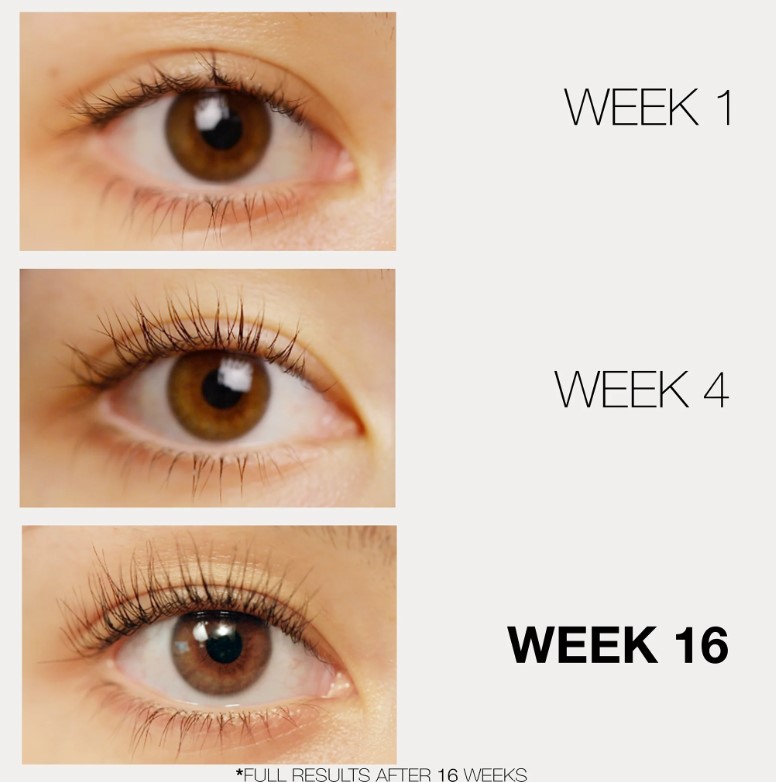 This game-changing product nourishes lashes from the roots to give you longer, thicker, and stronger lashes in just four weeks. What's more, LASHFOOD features a patented Phyto-Medic Complex that delivers nature's most powerful ingredients to your lashes, giving them the nutrients they need to look their best.
Plus, it's great to know that this product is natural, safe, effective, and vegan, with no prescription required. LASHFOOD is formulated without any harmful chemicals or irritants, making it the perfect alternative for those looking for results without side effects.
And with its Ecocert certification and dermatologist approval, you can trust that this product is not only effective but also gentle on your skin and lashes. Say goodbye to false lashes and harsh chemicals, and hello to longer, fuller lashes with LashFood!
---
LashFood Conditioning Liquid Eyeliner
In the morning, I would wash as usual and then, when I put on my makeup, I would use the liquid eyeliner from LashFood. This eyeliner, Although I did use it every day for two weeks, I did not really care for it. I
t took a long time for it to dry and some of it usually ended up on my eyelid and it annoyed me a little bit. But, once it did dry, it was good. Just like normal eyeliner and you put it on the same way you would eyeliner, on the top or bottom of your eyes.
---
LashFood Conditioning Drama Mascara
Now, the LashFood Conditioning Drama Mascara is something definitely to rave about. I love this mascara. It is creamy and the brush to the mascara is heavenly. As a beauty blogger, I'm always on the hunt for mascaras that not only give me the volume and length I crave but also nourish and strengthen my lashes.
That's why I was thrilled to try the Conditioning Drama Mascara, which features a proprietary formula infused with nourishing peptides that condition and strengthen lashes from the roots. Not only did this mascara give me unparalleled volume and length, but it also transformed my frail and brittle lashes into thicker and longer ones on a cellular level.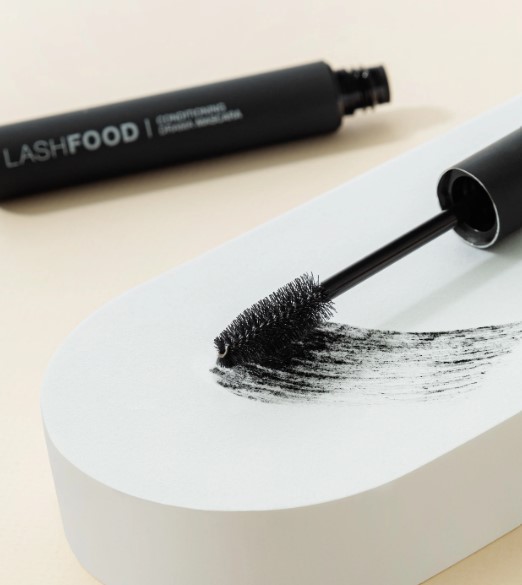 The high-pigment color is intense, making my eyes pop, while the perfectly shaped, extra-large bristle brush helped define and separate each lash as the formula was applied.
I was pleasantly surprised to see how much this mascara improved the overall health of my lashes over time, thanks to its conditioning and strengthening properties. This mascara is truly a game-changer and a must-have in any beauty lover's collection!
It combs my lashes perfectly and applies the mascara evenly on each lash. When I use the brush I can actually feel the brush combing my lashes and coating every lash. And when I am done using it, my lashes are so full and beautiful and thick! Love this stuff!
A quick tip for putting on your mascara: zig-zag the brush through your lashes from base to the ends for a dramatic, full-on application of the mascara. It makes your lashes way fuller and longer this way and it really works! Oh, and don't forget your eyelash curler!
---
In Conclusion…
So, if you use all these products together, will they really make your eyelashes fuller, longer, and stronger? I say yes. Even though I no longer use liquid eyeliner with mascara and conditioner, I would say that my lashes do appear to be longer, stronger, and thicker. when I have no mascara on, my eyelashes appear to be longer too!
So, am I sold on this product? Yes, and I would recommend it to you.
*Dermatologist tested and approved. A drug-free natural cosmetic option for those with sparse eyelashes. Safe and effective. No prescription is required, unlike Latisse where you need a prescription.*
Buy It!
You can purchase any LashFood products by visiting their website or Amazon.com!