Cleaning the bathroom is one of the worst kinds of housework. And when you have kids, it reaches a whole new level of grimy grossness! It seems like you have to get in there with a soapy sponge every day just to keep the bacteria from taking over.
But there is a better way. I went from cleaning the bathroom every day to cleaning just 1-2 times per week after I made a few simple changes. These bathroom hacks are the real deal. They don't just cover up messes and mask odors—they actually keep your bathroom cleaner. And you don't have to do a thing!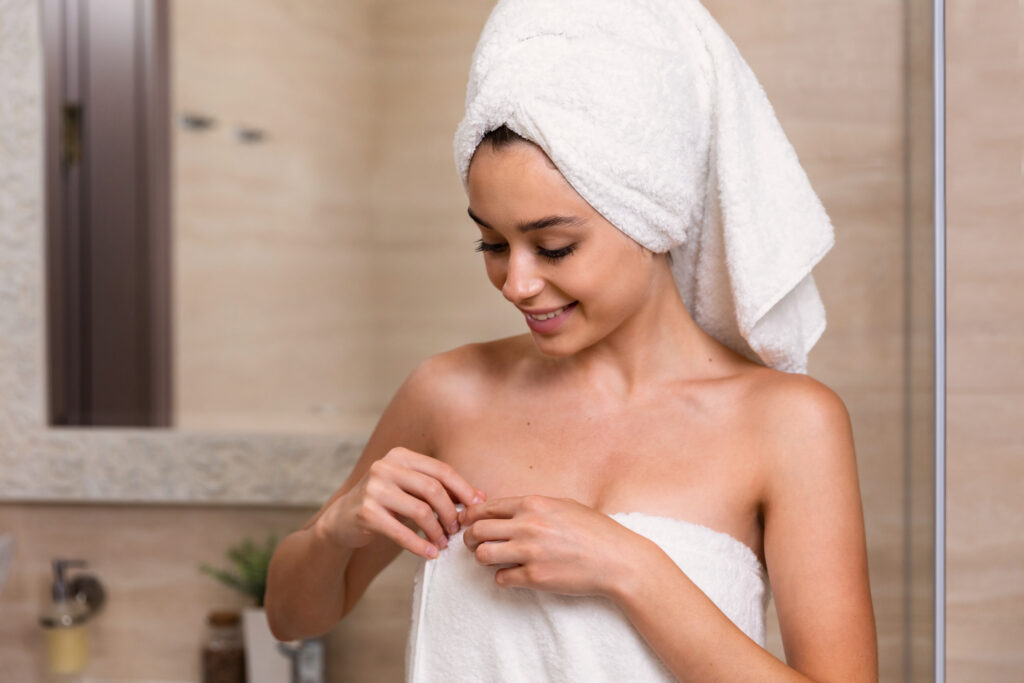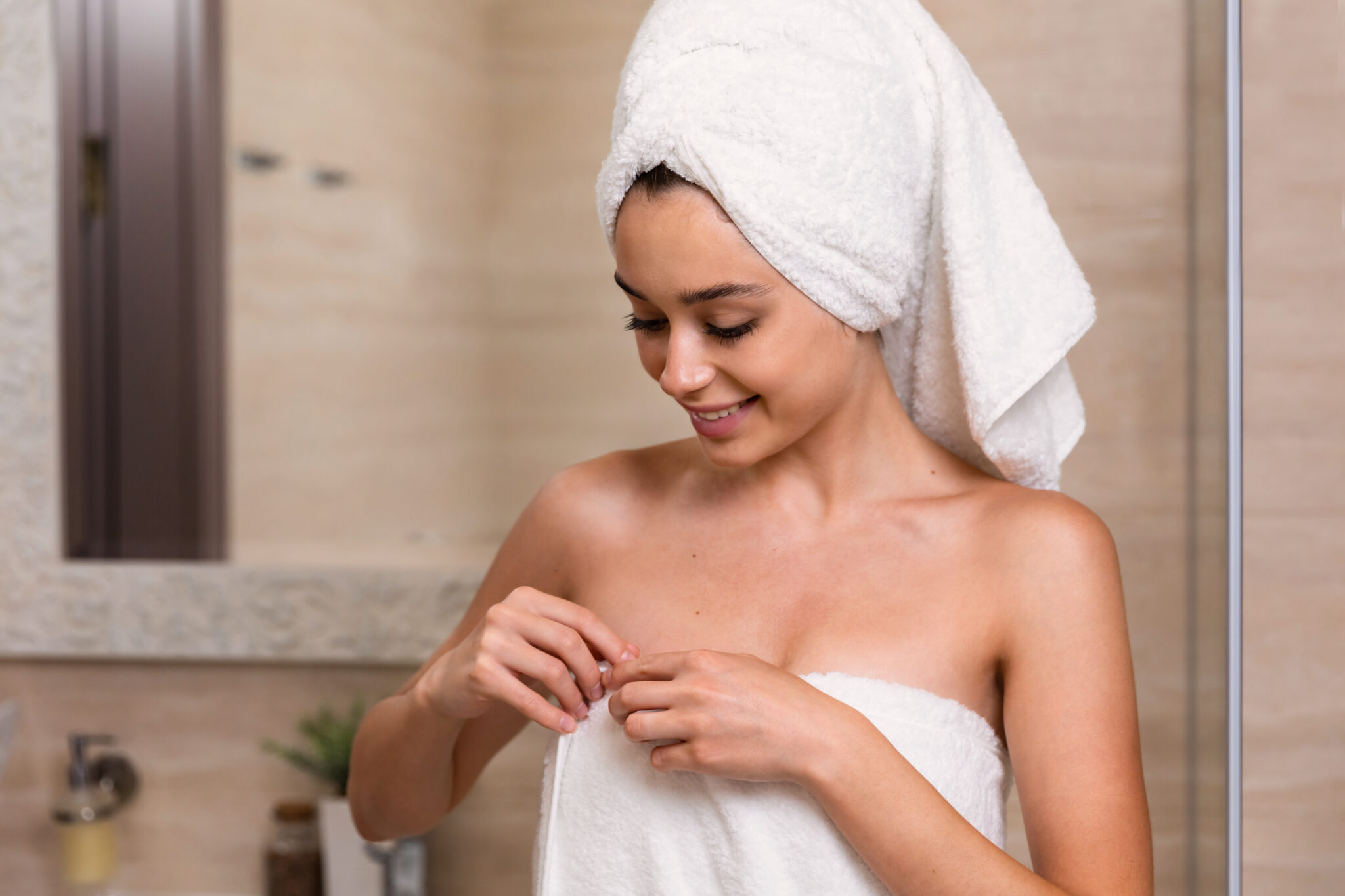 If you're tired of getting on your knees and scrubbing the toilet and tub, you've got to introduce a few of these effortless bathroom hacks into your home.
Life Hacks: How to Keep a Cleaner Bathroom Without Having to Clean
Let's take a look!
Soji Antimicrobial Towels
The antimicrobial towels by Soji have been an absolute godsend. These towels are infused with real silver, a natural antimicrobial, so they're guaranteed to stay 99.9% sterile for life. The silver is woven into each thread, so the antimicrobial ability will never fade away with time or washing.
Replacing your towels is top on this list because according to reports, towels are the dirtiest things in your home. They're dirtier than the floors, the doorknobs, and even the toilet seat. In fact, towels were found to be 450x dirtier than a toilet seat just 3 days after a wash!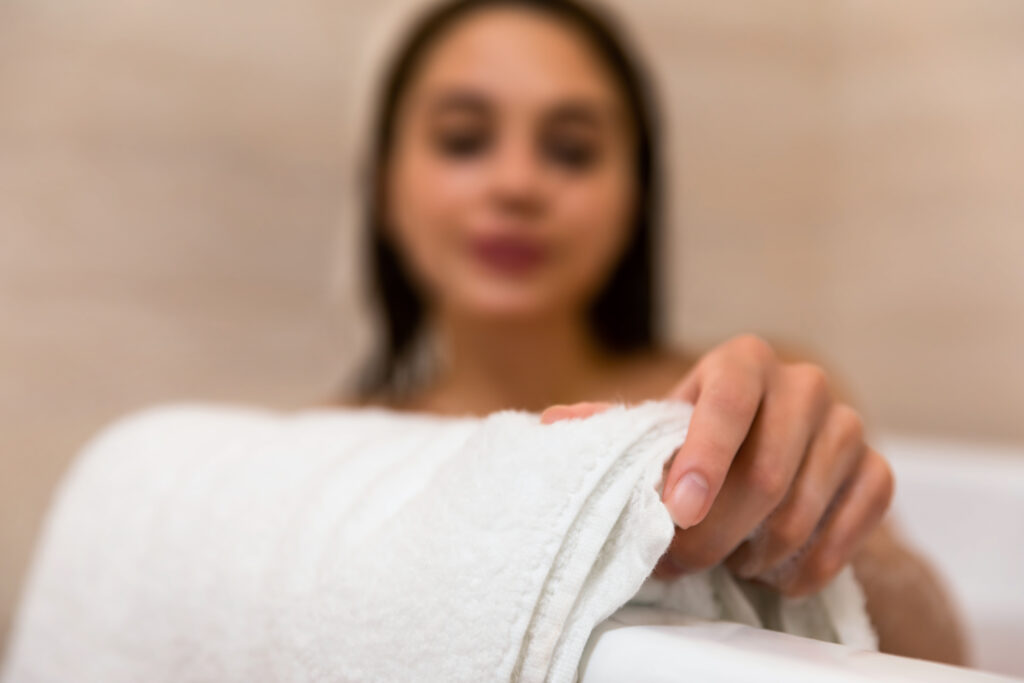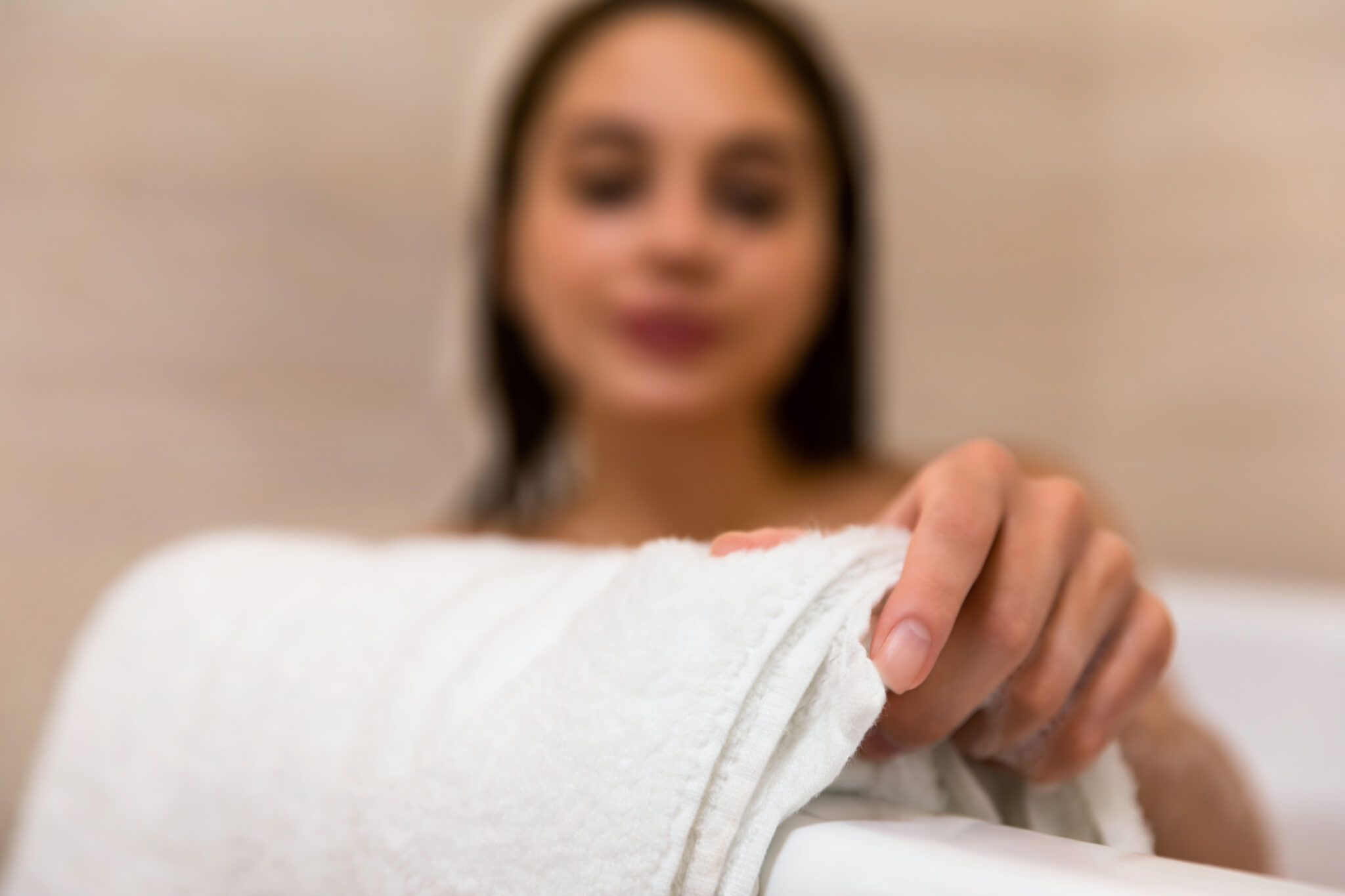 And where do all those germs go? You rub them all over your body, face, and hands every single day. Towels have been found to contain sickness-causing bacteria and viruses like Staphylococcus, E.coli, and HPV. And they are breeding grounds for fungus and mold that cause allergies and musty towel odors. Your towels are basically the Petri dishes of your home.
Switching to Soji makes it impossible for bacteria, viruses, mold, fungus, and allergens to survive on your towels. Making this simple switch instantly removes the dirtiest element in your bathroom for good.
Wouldn't it be nice to dry off with a fresh towel after every shower, knowing that it's 99.9% free of germs? Wouldn't it be lovely not to have to worry about what your kids have been getting their hands into and wiping across your linens? With Soji, those worries melt away.
We love Soji for the peace of mind they bring, but we also love them because they're super soft and snuggly. Made from Bamboo cotton (the softest cotton you can buy), Soji is the softest towel we've ever had. The kids want to use them as blankets, which is fine because I know they won't get dirty!
Soji is also very absorbent and quick-drying. This makes them ideal to bring to the park, the beach, and the pool. We use them for everything!
You've got to replace your towels with antimicrobial ones if you want a cleaner bathroom. Luckily, Soji is releasing a new line of ultra-plush towels, and if you pre-order, you can take up to 50% off a set of bath and hand towels. Grab your set here before the offer finishes!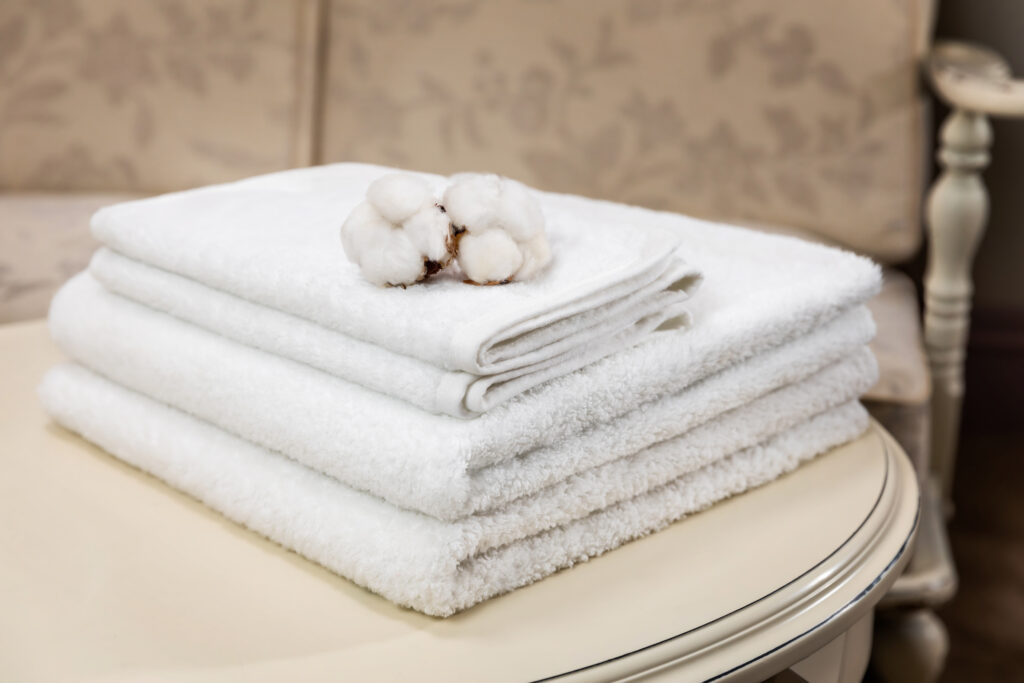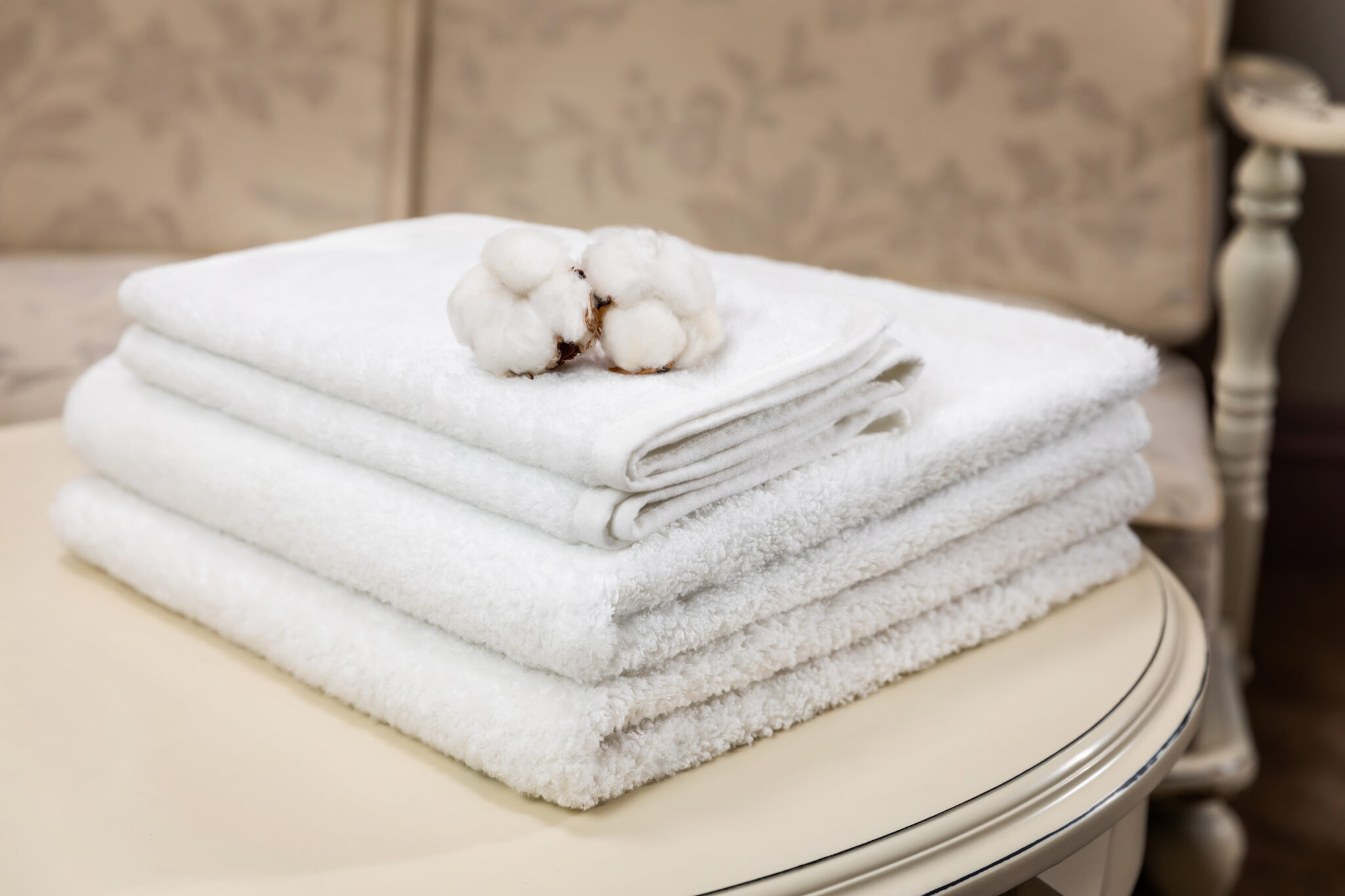 Toss Your Toothbrush Holder
Your toothbrush holder is like a factory pumping bacteria and viruses into your bathroom. Their first stop? Your toothbrush head (second stop, your mouth!). Toothbrush holders might be convenient, but like the crevices in towels, they give germs the dark and moist place they need to replicate.
Germs in the air and from your mouth easily cling to the bristles of your brush. When you place the brush in the holder, the germs drip down with moisture from the bristles into the base of the holder. Here, they form a metropolis of germs that grow and grow. Every time you use your toothbrush, these gems jump onto your hands and get in your mouth. It's a great way to get the whole family sick!
Instead of using a toothbrush holder, put your toothbrushes in a drawer. This will keep a germ metropolis from rising up, and it will protect your brushes from germs that often populate the air in your bathroom. Make sure to rinse the bristles well and sterilize them in some mouthwash once a week or whenever you do your bathroom cleaning.
Close the Toilet Lid
Speaking of germs in the air, this hack is super gross (and really important). You must close the toilet lid every time you flush. That's why the lid exists! (No, the lid isn't there in case you run out of seating in the bathroom….)
If you don't close the lid, every surface in your bathroom will be sprayed with, well, whatever business you just took care of. This is called the toilet plume, and it happens every time you flush. It's a reaction caused by the whirlpool that sucks the water down into the pipes. When the whirlpool finishes whirling, it shoots a burst of air straight up as the water level returns to normal.
This plume of air is like a bomb of nasty germs that coat everything in your bathroom—including you! All it takes to drastically limit the plume is to shut the lid before flushing. It isn't 100% effective, but it greatly reduces the spread of germs. If it's hard to get the family to remember, put a little sign on the back of the toilet to help them develop the habit!
Plug in an Air Purifier
To help fight the evil plume (and all the other germs lingering in the stuffy air of your bathroom), plug in an air purifier. Most people don't give plug-in air purifiers the time of day, and that's because one of their biggest drawbacks is that they don't work in large spaces.
But in small rooms, like bathrooms, they are pretty effective. If you choose a plug-in purifier with an ionizer or UV light sanitizer, you will be able to clean germs out of the air while you put your feet up on the sofa. Sounds good, right?
Just remember that air purifiers need to be replaced. Also, you need to check the type of sanitizer and/or filter to see what it's capable of cleaning. Some products make big promises but are really just glorified air fresheners. Others are dependable to keep your air fresh and clean.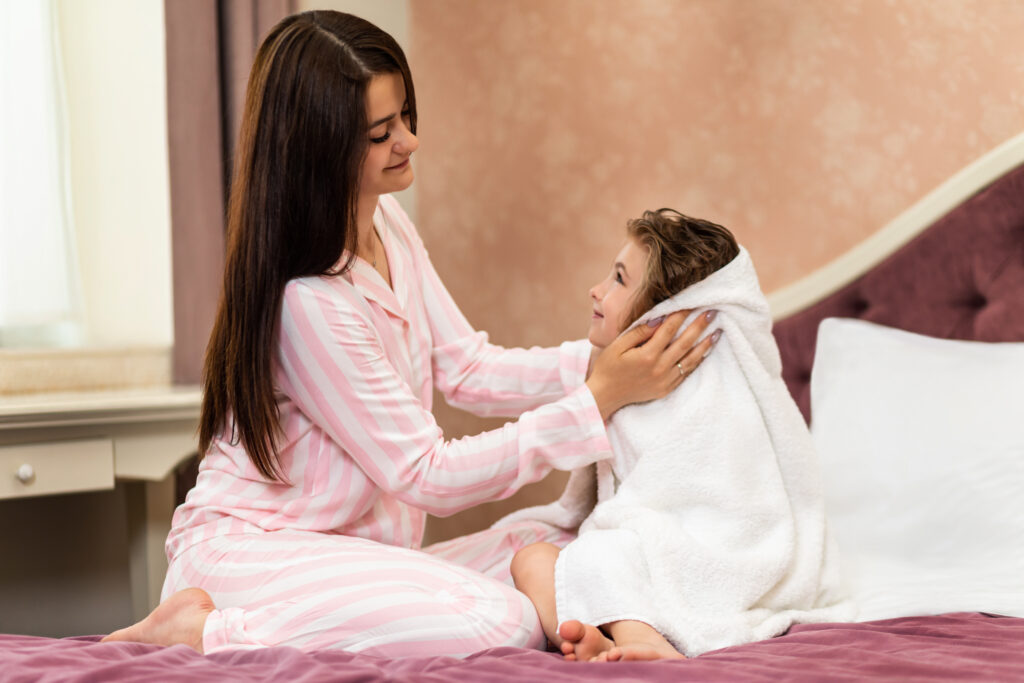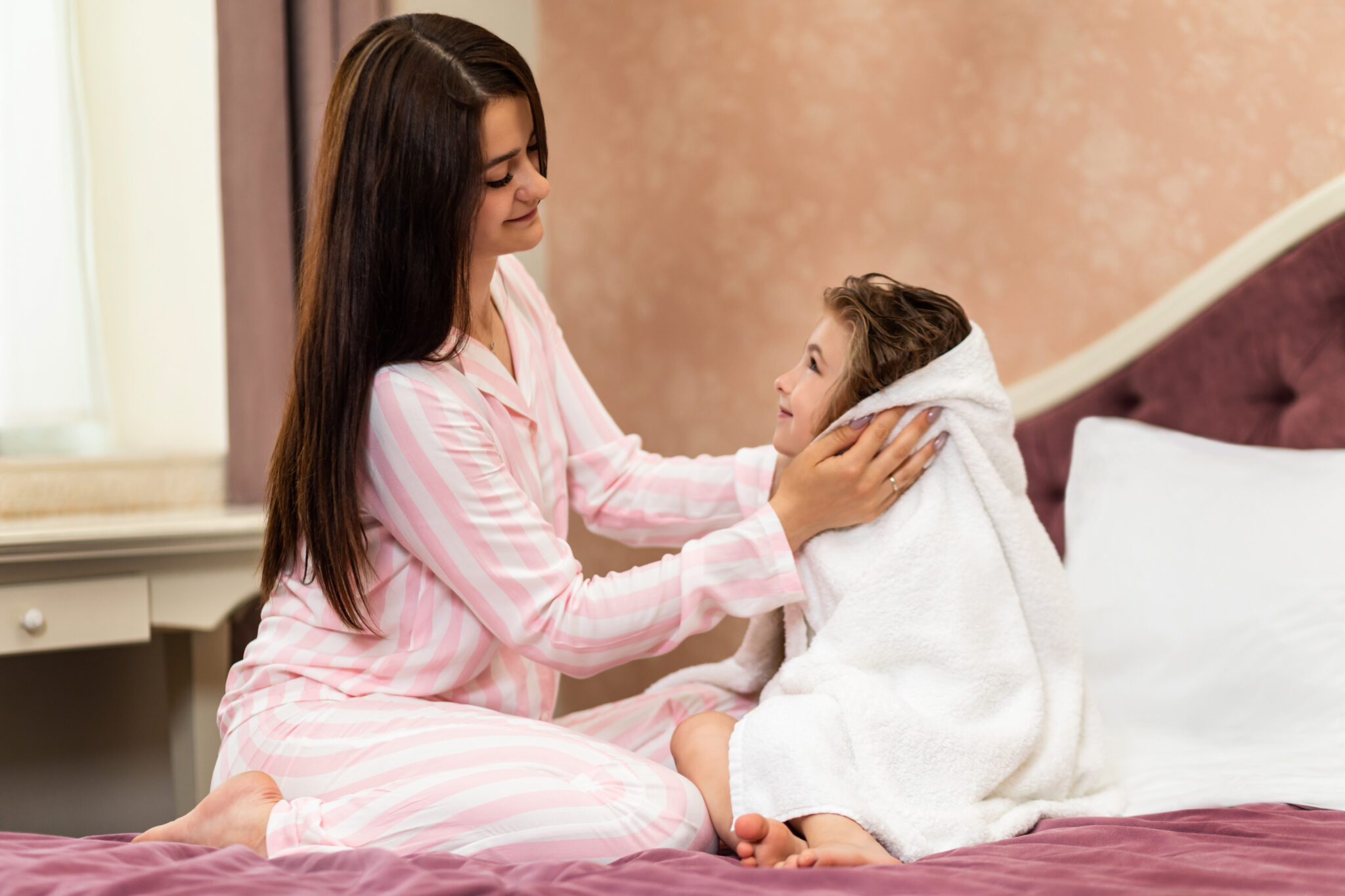 Don't Clean Harder, Clean Smarter
You work hard enough to keep a clean home and a sparkling bathroom. But why work harder than you need to? With the hacks on this list, you will make your bathroom a drastically cleaner place without spending a single additional second cleaning.
First things first: you have to replace the dirtiest items in your house—your towels. Don't wait to order your Soji towels while you can still get a set for up to 50% off. Next, you've got to train your family to put that lid down when they flush! The biggest contributor to bathroom germs is the toilet plume.
From there, it's smooth sailing. Just toss that toothbrush holder and plug in an air purifier, and you'll have a noticeably cleaner bathroom with zero effort! How are you keeping your bathroom clean??