Congrats to Ashley Bree Perez
*Product was received. Opinions are my own.

Nothing says 'young' like a line-free and smooth face! I sure miss the days of old, when my face was like that! But, you can't stop aging, everyone is going to age so, I just make the best of it.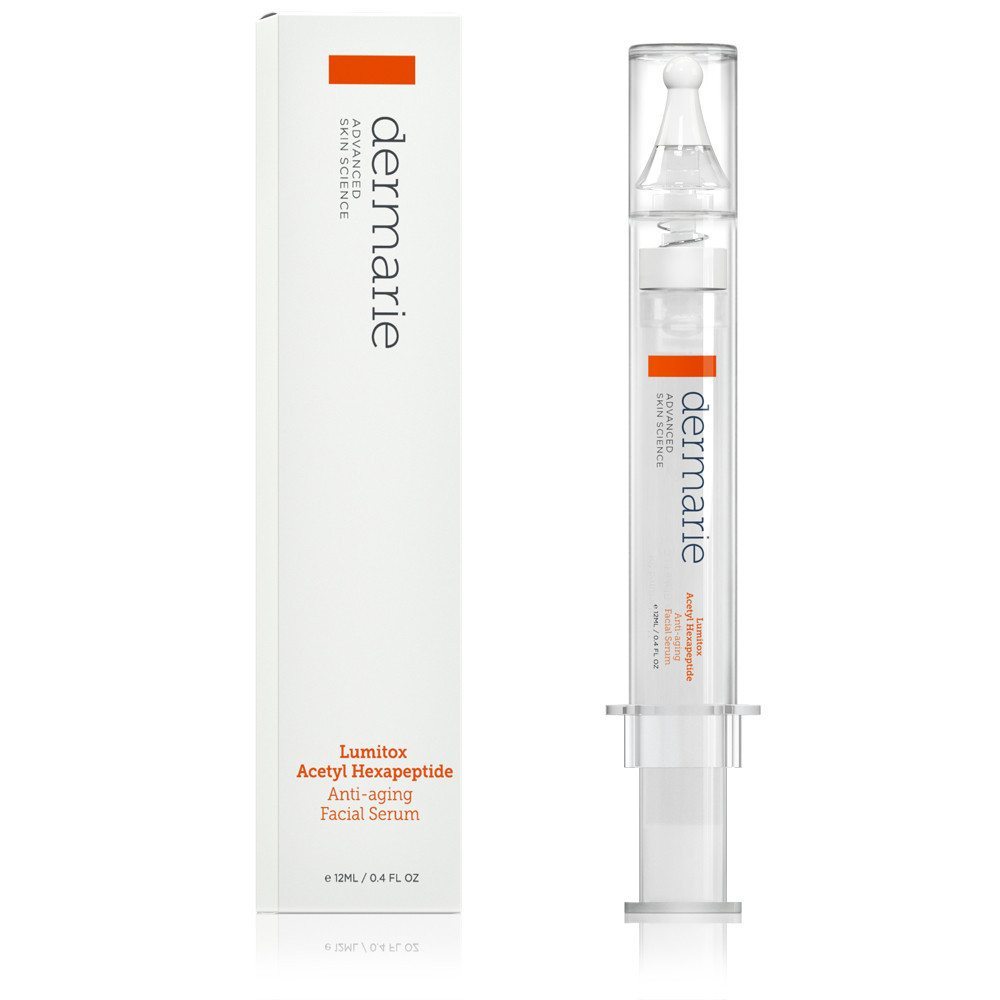 I received some facial serum, (which I think is great by the way!) and it is helping my skin look and feel it's best. It is called Lumitox Acetyl Hexapeptide Anti-aging Facial Serum. The thing that caught my eye? Was the packaging of this!! It is SO cool I have not seen anything like it before. It is shaped like a needle/shot. Brilliant!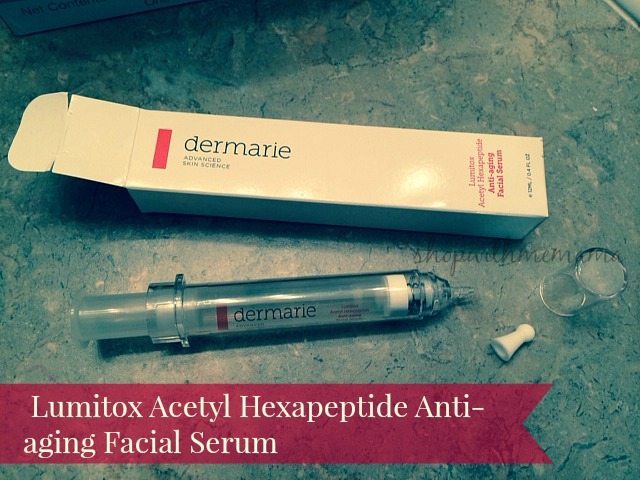 This serum absorbs into my skin VERY quickly. It is slippery and goes a LONG way, so you really do not need much, to cover your face. I then use a bit more for my neck area. Once I am done with this, I then will put on my regular facial moisturizer, if needed. I did not notice any tingling or any weird sensations when putting this on my skin. Felt just like any other serum I have used. I also did not notice any lines disappearing quickly or anything like that. My face, after using this for a while, has just felt more softer.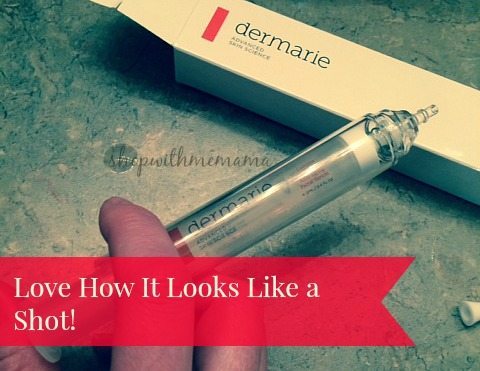 What Is Lumitox Acetyl Hexapeptide Anti-aging Facial Serum?
Well, it certainly IS a mouthful, that if for sure! But, I will tell you a bit about it, because I found it interesting to learn more about it. This is supposed to work like Botox by interrupting the nerve signals responsible for facial expression lines and forehead wrinkles. No, it does not make your face numb from it all, don't worry! You use this morning and night to help reverse (and prevent) expression lines between OR instead of your regular injections (if you get them, I do not).
This serum uses two powerful peptide ingredients in a nourishing Seaweed Extract base. This powerful formula successfully disrupts the neurological synapse that controls muscle contraction. Interesting, huh? The result is smoother and calmer muscle movements that are not as hard and tense on the skin.
Benefits:
Reduces the severity of facial expression lines, wrinkle depth and fine lines

Relaxes and calms facial features for a more youthful appearance

Lifts and tightens the facial skin for improved elasticity and firmness

Nourishing and skin revitalizing seaweed extract with hyaluronic acid for added moisturizing and skin protecting benefits due to its hydrophilic and epidermal reinforcing nature

Since using this facial serum, I have noticed softer skin. I find myself touching my face more, just because it feels nice. Though I should not do that because I tend to break out. So I must quit touching my face!!!
Buy
You can purchase the Lumitox Acetyl Hexapeptide Anti-aging Facial Serum online at http://dermarie.com. It retails for $68.00.
Win
One lucky person will win the Lumitox Acetyl Hexapeptide Anti-aging Facial Serum! Yay!
How?
Easy! Just use the Rafflecopter form below! Good luck to you!
Rules:
Contest is open to US 18+. Giveaway will end on January 6, 2015 at 12 am PST. Winner will have 48 hours to confirm their win, after I email them, or a new winner will be chosen. Sponsor is responsible for shipping out the prize.