Oh, how we love Halloween around this house! I have so much fun decorating our home and making Halloween crafts with my kids. We go crazy and have a lot of fun with so many Halloween decorations! I have a ton of mason jars lying around so I was thinking of Halloween Mason Jar Ideas and how we can use these jars for a fun craft! We decided to make a really cute DIY Light-Up Mummy Jar For Halloween!! More on that, in a minute!
*This post is sponsored. Opinions and craft are my own. This post includes my affiliate links.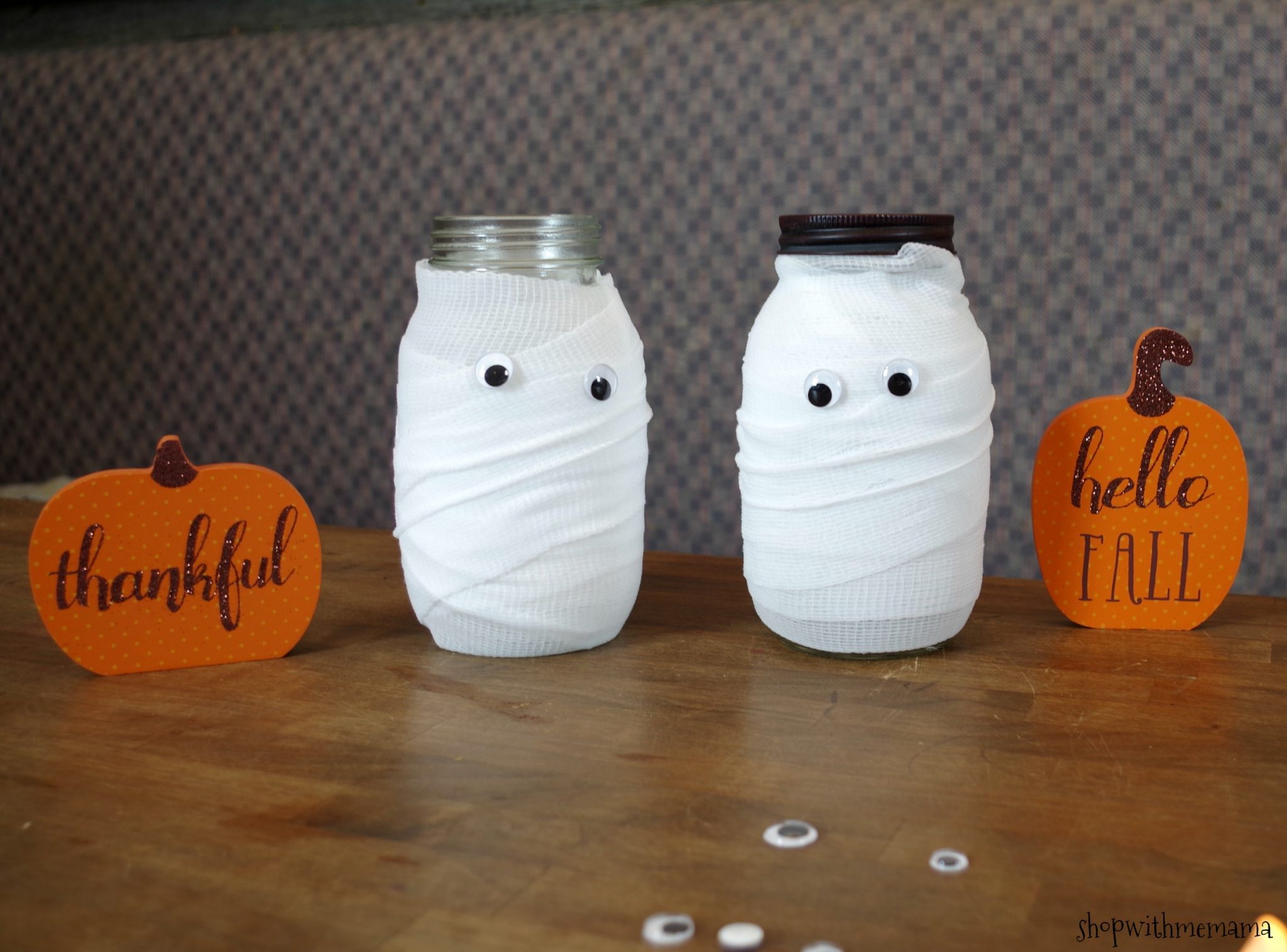 I was recently sent some supplies from Westcott, to help inspire my kids and me with our next Halloween project! Halloween Mason Jar Ideas were swirling in our heads! We were sent the following tools:
Westcott Mini Hot Glue Gun: This is a great glue gun that allows us to create our crafts easily. I like that it has a color-changing tip (changes from blue to red), that lets us know the glue gun is hot. The tip is non-stick which allows for easy cleanup. The flip-out stand or built inside resting feature is great to have, no more laying down the glue gun and having it stick to everything. The extra-large trigger allows for my kids and me to have more control over how much glue we use.
The hot temp on the Mini Hot Glue Gun reaches 400 degrees Fahrenheit and can be used on glass, stone, marble, ceramic, floral arrangements, denim, heavy fabrics and more. The low temp (up to 170 degrees Fahrenheit), can be used on plastic, felt, styrofoam, paper, and silk! Works like a charm on them!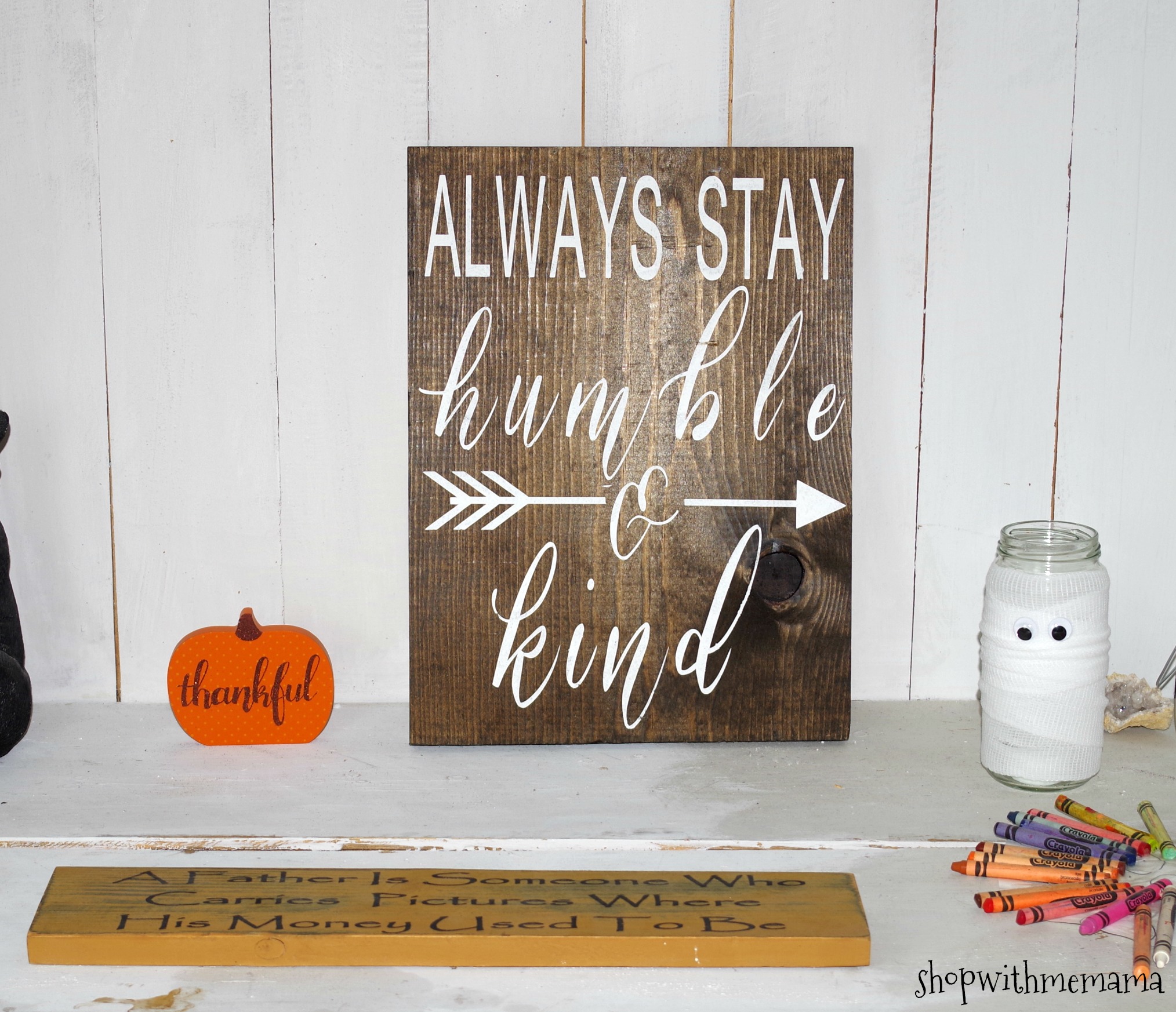 The next crafting tool we received from Westcott was the wonderful Hot Glue Pen! This was really fun to use and I like the design. It is comfortable to hold, but I did have to get used to it! It has an easy to dispense trigger so precision accuracy can be delivered to any project you create with it. These will definitely help with any Halloween Mason Jar Ideas crafts in the future!
The features of the hot glue pen include:
Non-stick tip for easy clean-up
Nozzle changes from blue to red (like the glue gun), when it gets hot and is ready for use
The top-mounted finger trigger allows for a more controlled glue dispensing experience
The Westcott Hot Glue Pen can be used on plastic, felt, styrofoam, paper, and silk!
My kids and I thought long and hard about the craft we would be doing for you today. We wanted the craft to be a lot of fun, totally cute and VERY Halloween-ish. After thinking for a while, my kids and I decided to create a really cute and spooky Light-Up Mummy Jar For Halloween!
And boy was it FUN to make! I made one and my three kids each made one too! Now my home is filled with spooky (but CUTE!) Light-Up Mummy Jars For Halloween! Halloween Mason Jar Ideas are pretty fun to think about. I mean, there are SO many crafts you can make using mason jars!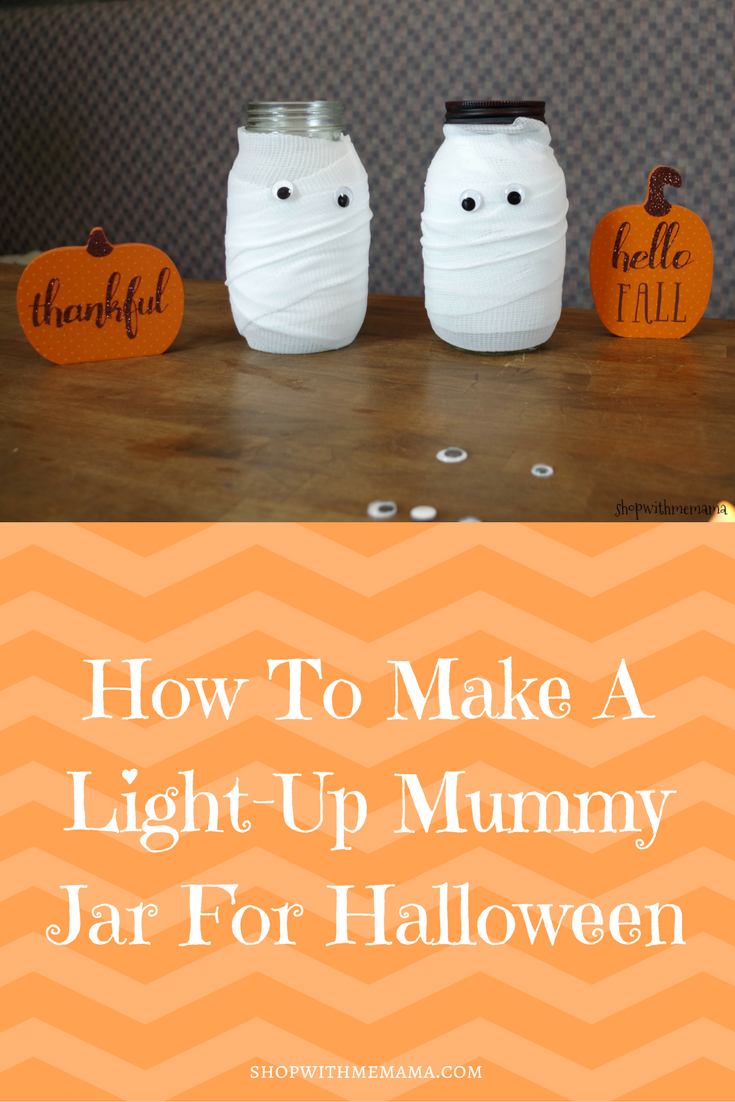 Halloween Mason Jar Ideas: Light Up Mummy!
Supplies Needed:
Roll Of White Gauze (more if doing more than one jar)
Westcott Hot Glue Gun/ Glue Sticks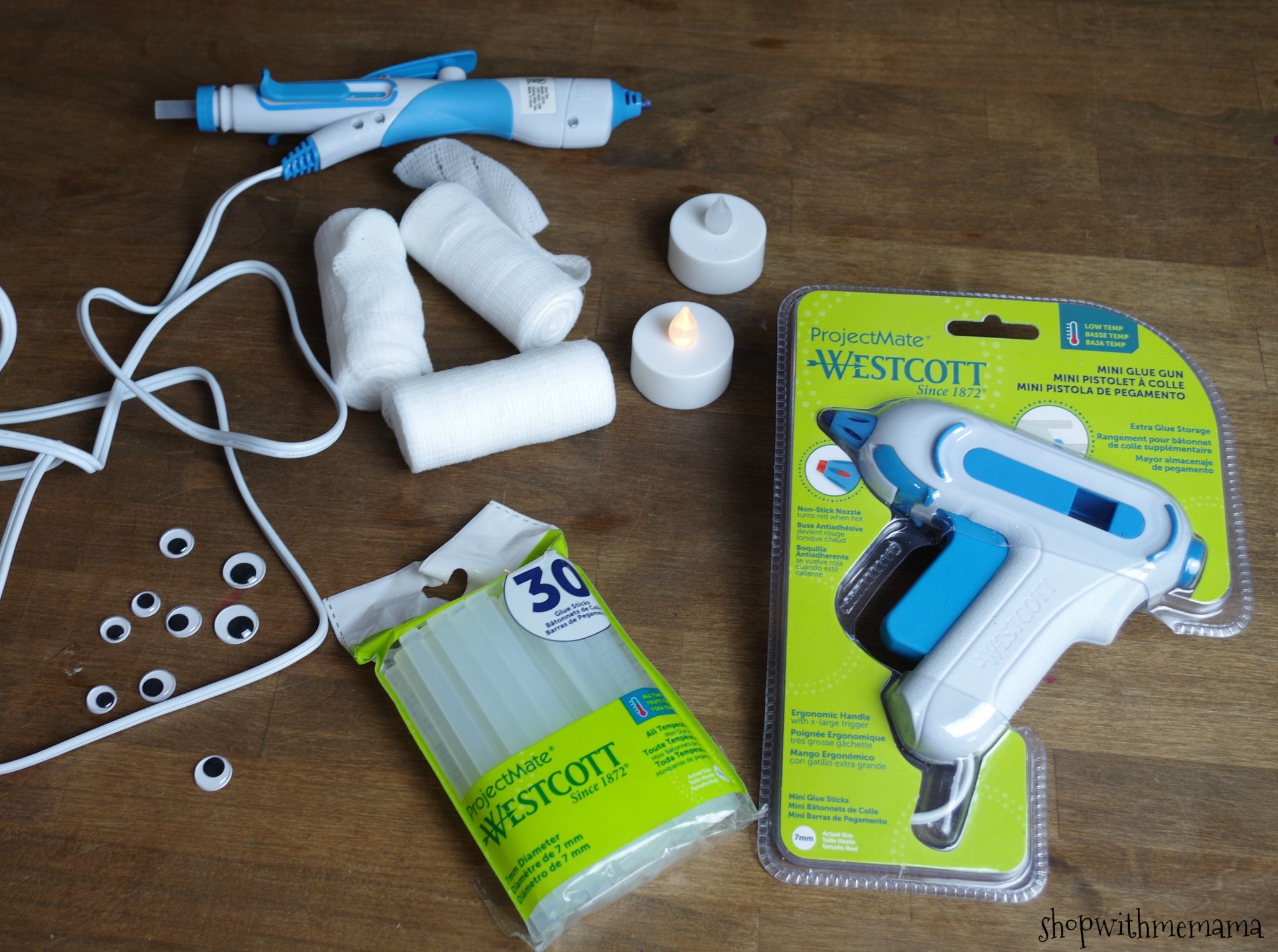 Step #1
Plug in the hot glue gun and wait for it to get hot. Take the gauze and glue it to the top part of the jar (right under the screw on part of the jar). Keep going down the jar until you get to the bottom of the jar (cut the gauze if you need to) and then hot glue the gauze to the bottom part of the jar. Sooooo many Halloween Mason Jar Ideas and crafts you can make!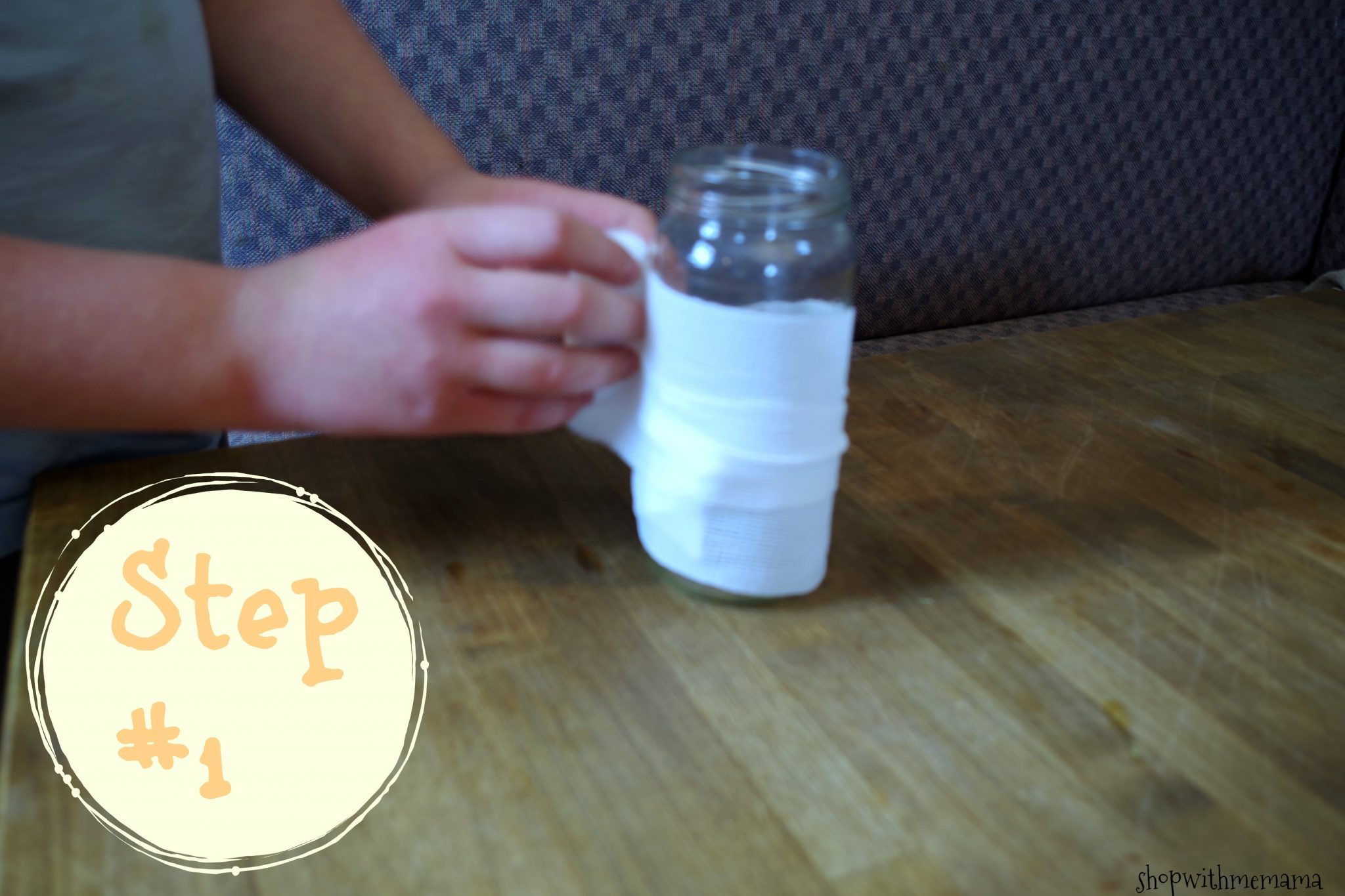 Step #2
Glue on two googly eyes to the jar/gauze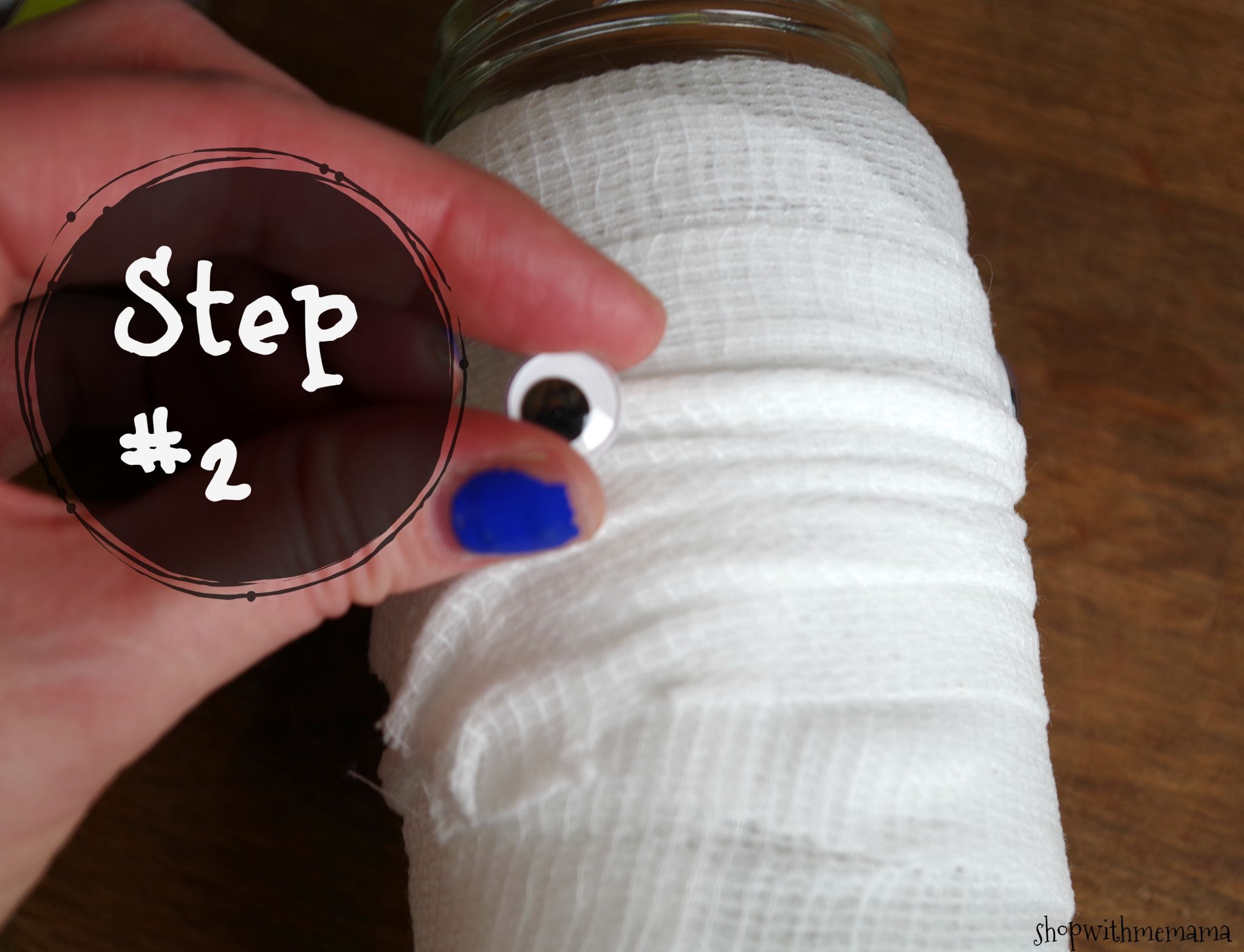 Step #3
Add a battery-powered tea light to the inside of the jar. If you have a lid for your jar, put the lid on.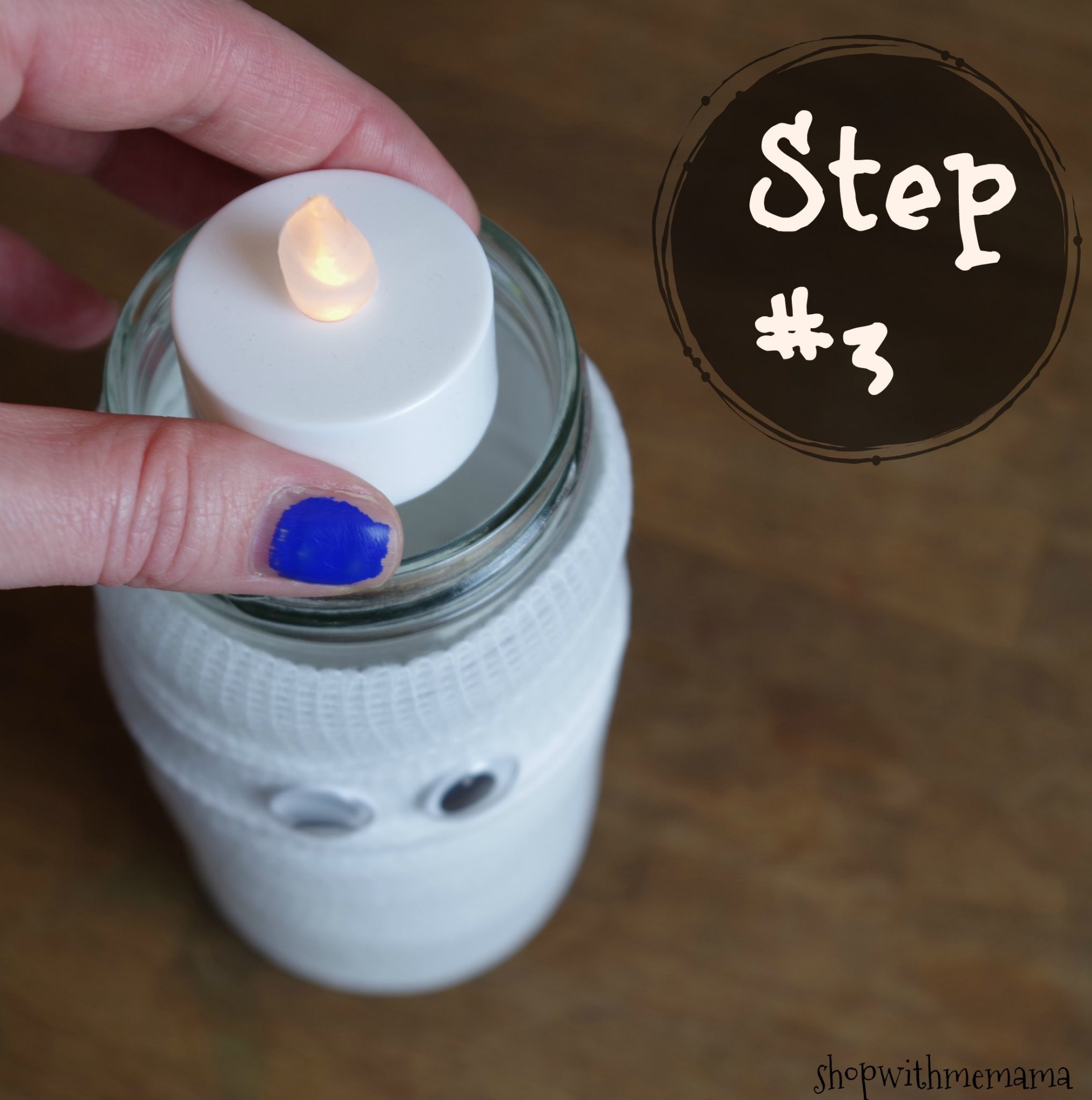 Step #4
Put your adorable but super spooky Light-Up Mummy Jar in a window or on a shelf and enjoy!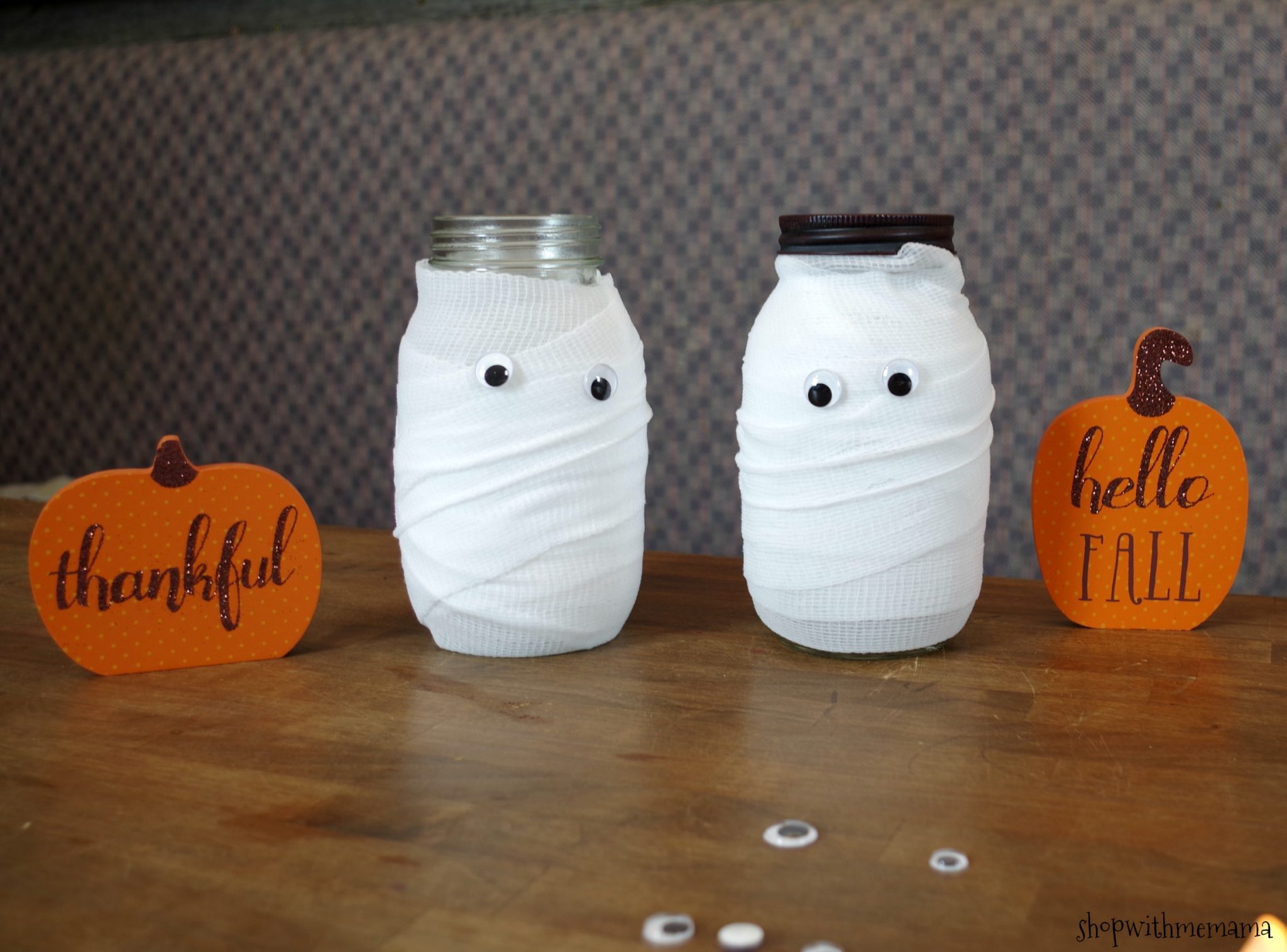 These Light-Up Mummy Jars are SO simple to make and they are so fun to display! You can even make them for your friends, family members or a teacher you appreciate! You can also fill it up with Halloween candies, pencils, pens, etc! So many options! If you are looking for more inspiration, please visit the Westcott Creativators page! I am sure there are plenty of other Halloween Mason Jar Ideas on that page!
Video Tutorial of How To Make A Light-Up Mummy Jar! So Easy!
Shop!
You can find Westcott art tools/products at Michaels Craft Store, Amazon.com, and other retailers!
Such a fun DIY Halloween Craft to make with your kids! Great for a Halloween party and to help decorate your home for Halloween! You can even spread some candy corn around it and display this fun craft that way too! We love our DIY Mason Jar Craft!
What Jar Crafts or DIY Project Are You Working On For Halloween? Have You Made These Light-Up Mummy Jars Before? Do you have any Halloween Mason Jar Ideas you want to share with us?