This post brought to you by Wonder bread. All opinions are 100% mine
Growing up, my mom would always make me delicious sandwiches for lunch and we would always use Wonder bread. That familiar white packaging with dots on it!! And inside that bag, was the softest and delicious bread ever!!
It's no wonder, Wonder Bread is so remembered by me and all my family and friends, it has been around for over 90 years!! And now, Wonder Bread has over 20 different varieties!! Just think of that! Wow.
One of the delicious varieties is the Smartwhite for kids! It just launched this summer and offers a nutritional advantage with the delicious taste and texture that kids just adore! It contains no high fructose corn syrup (yay!) and contains only 50 calories per slice! I love this and so do my kids! And, if that were not enough goodness, it is also fortified with the fiber of 100% whole wheat bread AND contains the calcium of an 8-ounce glass of milk!! Score!!
My mom made lots of sandwiches, heck I have 6 other siblings! So lots of sandwiches and lots of imagination! My mom was always creating a good sandwich. Sometimes it was just a regular peanut butter and jelly sandwich, but sometimes it was more than that. Like turkey with cranberry sauce!! Oh yum!! I will always remember my moms' sandwiches!
So, since the school year is in full swing, I have to start thinking about healthy things to feed my son in his school lunches. I make his lunch every day to ensure he is eating what he is supposed to be eating. One of the things I like to do is make him healthy sandwiches with Wonder Bread like my mom use to do for me 🙂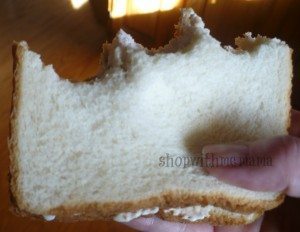 Every day the sandwich is different and he loves the surprises! The other day I made him the most delicious sandwich yet! He is still raving about it! It was a Garlic Chicken Breast and mayo sandwich. Yep, that is what he just LOVED!!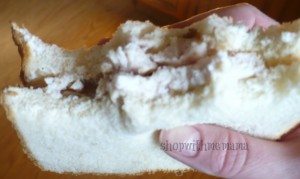 The Goods:
All you need is a Garlic Roasted Rotisserie Chicken (from the deli at a local market)
Mayo
Two slices of  Wonder Bread
Salt and Pepper to taste
How To Make:
Put Mayo on Wonder Bread
Pull Garlic Chicken off of chicken (I like to use the breast, white meat)
Put Chicken on bread slices
Add Salt and Pepper to taste
Optional: Put in microwave for about 8-10 seconds to warm
Enjoy!!!
See, easy to make and nutritional and my son just LOVED it!!! I love them too, my whole family does!
I encourage you all to create your very own, delicious sandwiches via The Sandwich Wonder-izer. You can also view the nutritional information and share your creation with your social networks!!!