If you love bread, pasta, and pastries, you are going to absolutely LOVE the Wildgrain baked goods subscription box. It is delivered to your door each month and it is filled with so much baked goodness! I love bread so much and so the frozen sourdough that comes in this box was my absolute favorite part of it! I was so excited that I finally found a bread, pasta, and pastries subscription box! Wildgrain is the first bake from frozen delivery service for sourdough bread, artisan pastries, and fresh pasta!
*This post includes my affiliate links
Wildgrain Bread Pasta and Pastries Subscription Box
The mixed Wildgrain box includes an assortment of sourdough bread, hand-cut pasta, and artisanal pastries. The bakery box includes an assortment of sourdough bread and artisanal pastries. These are sent to you all ready to bake from frozen, with no prep required! Some items in your Wildgrain box will rotate monthly based on the season!
Wildgrain is simple to order! Start your membership by choosing the mixed box or the bakery box. Your Wildgrain box will be shipped out to you every month. You store the bread, pasta, and pastries in your freezer until you are ready to devour them! When you are ready to cook or bake them, they will be ready in 25 minutes! SO easy and delish! I store the leftover bread (if there is any!) in my vintage breadbox. They make it simple to change your delivery frequency, skip a delivery, or cancel your membership at any time.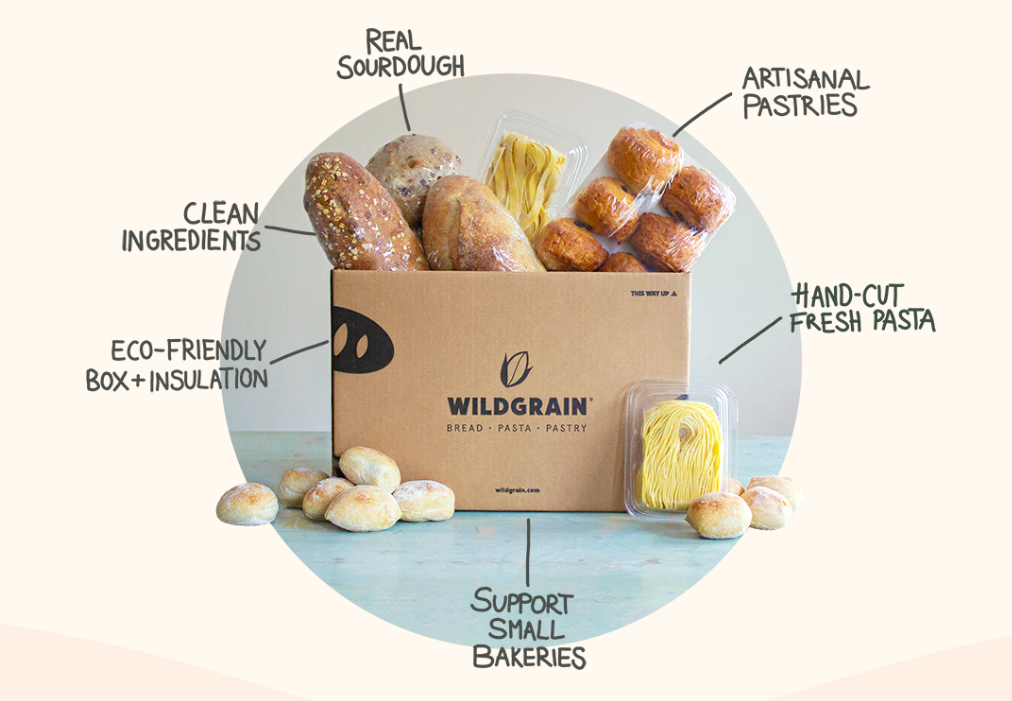 All of the Wildgrain food is made with clean ingredients that are simple to understand and they contain no preservatives. Their sourdough bread provides many health benefits such as; the fermentation process digests the majority of the gluten. So, if you are sensitive to gluten you might find that you can digest and enjoy this sourdough! The sourdough bread also contains lactic acid, which helps your body absorb more nutrients than your body would from non-sourdough bread. The bread also contains probiotics which help to keep your gut biome healthy!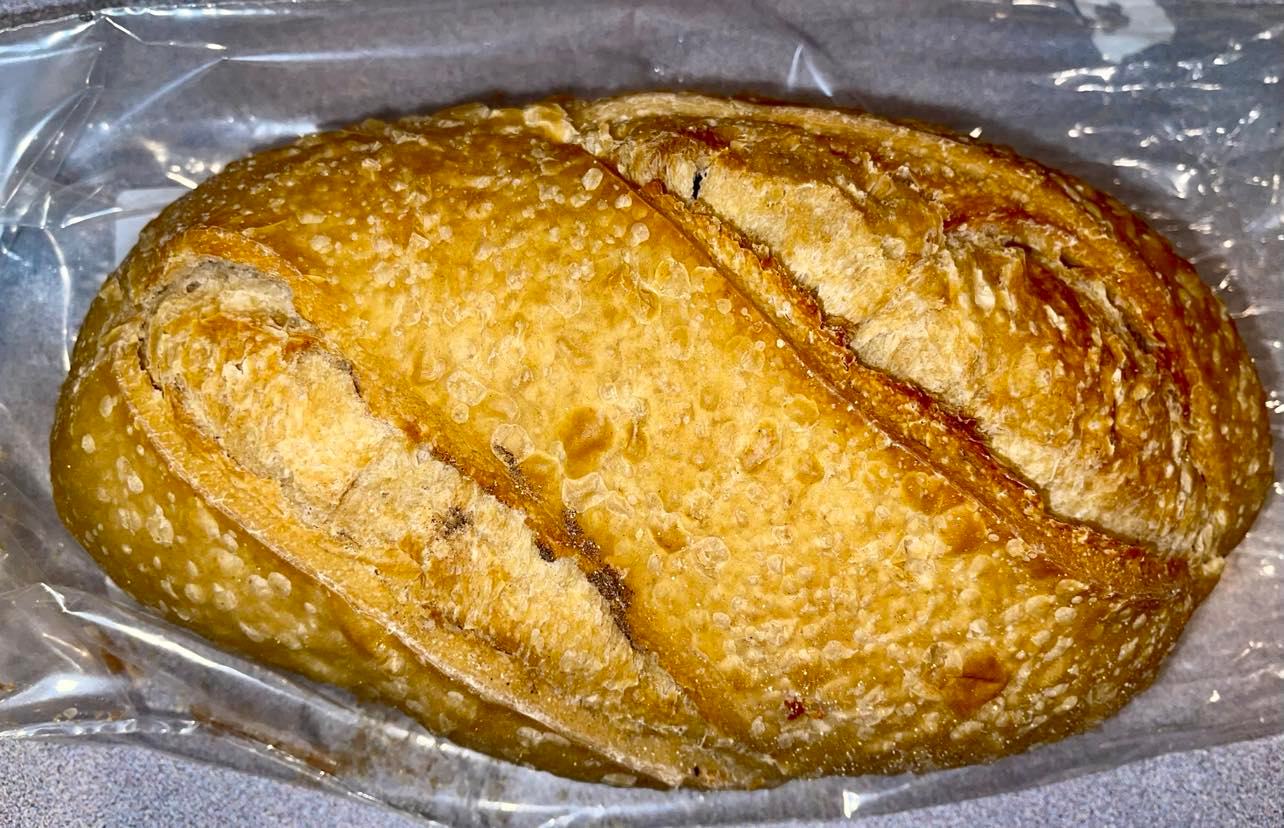 Why Should I order Wildgrain?
I have three valid reasons below why you should give Wildgrain a try!
*Replace your carbs with nutritious and clean options! All Wildgrain products are made with clean ingredients.
*Save time in your day! Your Wildgrain membership will save you time! They deliver right to your door which will save you trips to the store. Since all their food is delivered frozen they are ready to cook and serve. You also don't need to wait for them to thaw out! Just toss them in the oven and cook! SO. Much. Time. SAVED!
*Enjoy the homemade taste! With Wildgrain you can now experience freshly baked bread, pasta, and pastries without all the hard work!
For every new Wildgrain member, they donate 6 meals to the Greater Boston Food Bank! I thought that was just wonderful! Giving back is so important now more than ever!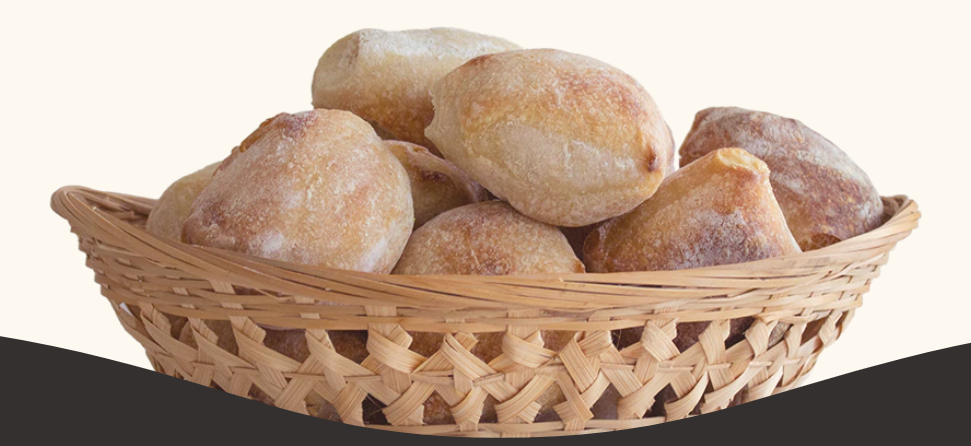 I really loved how easy it was to serve bread and pastries to my family. Weeknights are the worst as far as us being so dang busy. So, I really appreciated being able to offer my family freshly baked bread, rolls, and pastries with our meals each night. The sourdough bread was full of flavor and so perfectly baked! It was crispy on the outside and warm and spongey on the inside! SO good!
The chocolate avalanche croissants were SOOOO good too! Oh my goodness they were a huge hit in our home! Now I need to buy more! Those went way too dang fast!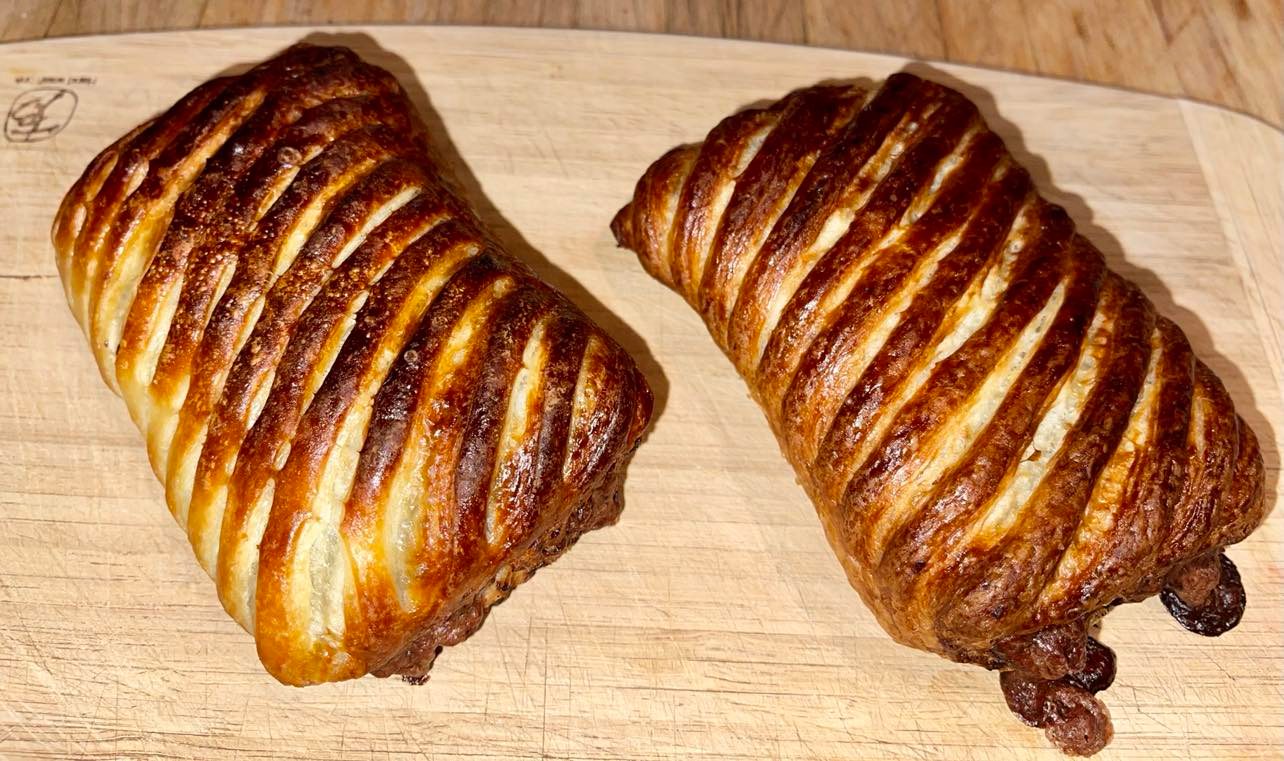 Win!
One lucky person will win a Wildgrain Box that will include: an assortment of sourdough bread, hand-cut pasta, and artisanal pastries! YUM!
Rules
The contest is open to US 18+. The giveaway will end on May 19, 2022, at 11:59 PM MT. The winner will have 48 hours to confirm their win after I email them, or a new winner will be chosen. I am not responsible for lost or stolen mail.