Do you have a butt that is less than stellar? Welcome to my world! My butt use to be so dang cute, but since having kids it has literally gone down hill… sigh.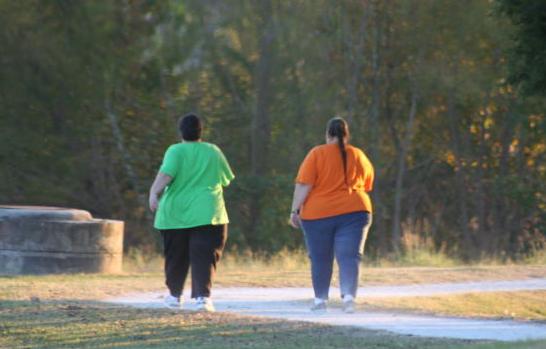 Since they don't make butt bras that I know of, I was interested in the Bootcamp for Butts from Mama Mio. I thought, this sounds pretty dang good to me! Well that and the cute little butt that is on the front of this package… ya, my butt use to look like that, I swear!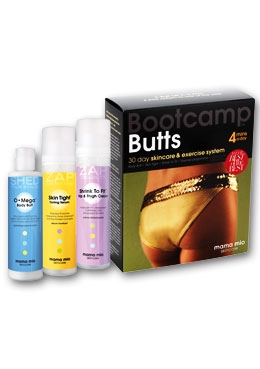 I really like the Bootcamp for Butts. It is simple to use and even comes with a little booklet that gives you some butt exercises that you can do while you use the serum and lotion, to help achieve some great back-end results!
The Bootcamp for Butts Skincare & Exercise only takes about 4 minutes a day for 30 days to get that cute little bottom you so much desire. You can lift, tighten and tone your derriere while toning up your backside with some easy exercises. The kit includes their 3 step skin care combo to smooth, soften, tone, tighten, increase circulation and reduce the appearance of cellulite.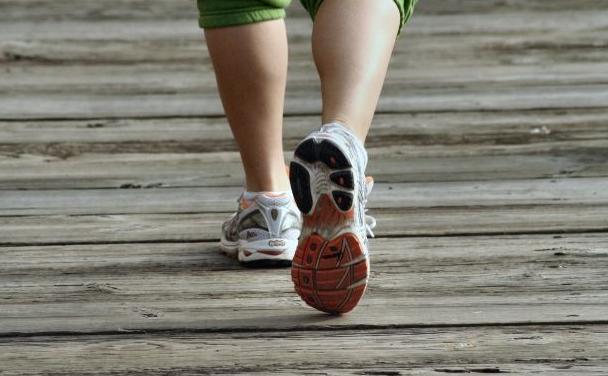 Bootcamp results:
• Higher perter bum with less wobble
• Reduction in 'saddle bags'
• Smoother, tighter skin,  visibly 'melts away' cellulite
Contains:
Kick ass 4 minute butt-busting exercise routine by celebrity trainer, Efua Baker.
OMega Body Buff  prepares the skin for maximum product penetration. 200ml/6.8 fl.oz
Skin Tight Toning Serum improves texture and tone of your skin. 100ml/3.4 fl.oz
Shrink To Fit to reduce cellulite, shrink fat cells and mega nourish. 100ml/3.4 fl.oz

My Thoughts…
I love how easy this is to use. You use the exfoliating cream in the bath/shower. You use that three times a week.  I usually put lotion all over my body after a bath, so this was really nothing extra for me to do. I put the serum on each thigh and of course the butt, first, then I put on the cream. The cream leaves my skin feeling cool and stimulated. It leaves my thighs and butt super soft too.
I have been using this for 3 weeks, every night. I am not so good at keeping up with the exercises like I should, I mean they are ONLY 4 minutes a night, sheesh! But I do do it 3 times a week, so I am not slackin' too badly on that. In the three weeks that I have been using this, I have notice less dimples on my skin and the smoothness is just great. My skin is very soft on my  thighs and but 🙂 Do I wobble less, nope, but I do notice less dimples so that is good, that means it is doing what it is supposed to be doing.
Breast Cancer Awareness with Mama Mio… (LOL, I now taunt you with a cupcake! Ha!)..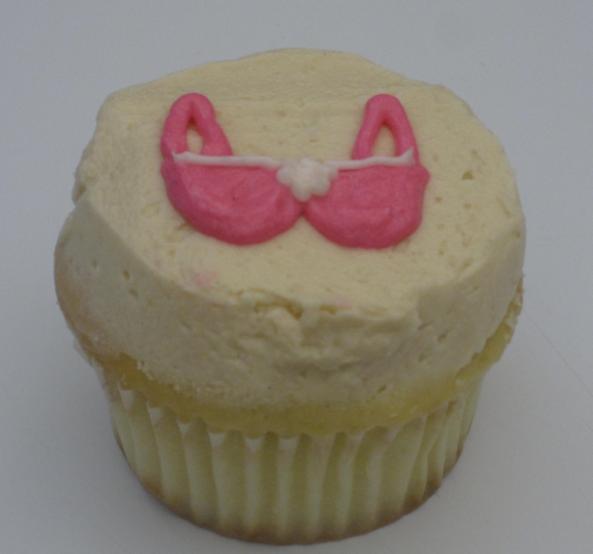 Mama Mio has partnered with Butter Lane cupcakes to create an exclusively designed, limited-edition B-Cup(cake) to be sold in Butter Lane retail locations and www.ButterLane.com in honor of BCA Month. For every B-Cup(cake) sold, Mama Mio will donate $1 to Look Good…Feel Better, the cancer support charity that helps women manage the visible side effects of cancer treatments. ($48 per dozen)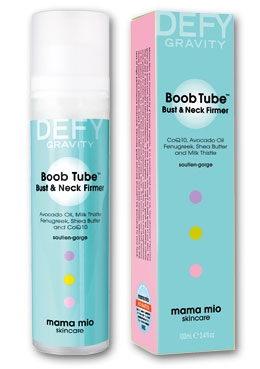 Additionally (and separately), Mama Mio will also donate $1 to Look Good. . . Feel Better for every purchase of Boob Tube Bust & Neck Firmer (packaged with a breast self-exam instructional pamphlet) made on www.mamamio.com during the month of October. ($45)
Buy!
You can purchase Mama Mio Products by visiting them online at http://www.mamamio.com/us/
Disclosure:
I was sent product for this review. All opinions are my own, thanks!