I love sparkly things and so does my daughter. We also love making things with sparkly things. I was checking out some absolutely gorgeous beads from Maruti Beads and absolutely fell in love with them. They are truly gorgeous! These are definitely a gift mom would love to receive on Mother's Day, her birthday or even an anniversary!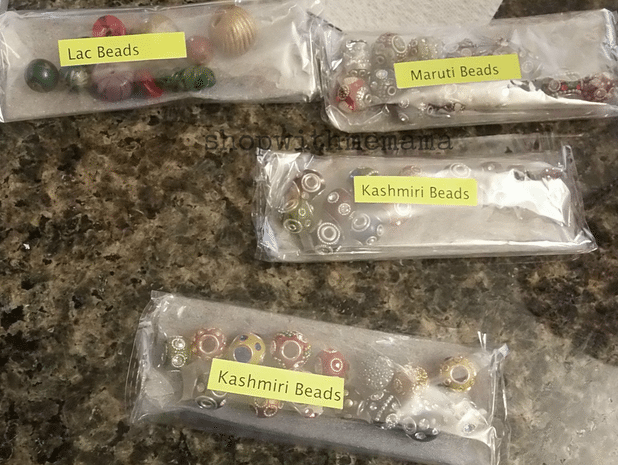 Unique Handmade Beads By Maruti Beads
I was sent a 50 piece Maruti, Kashmiri & Lac Bead Mix to review and WOW, I am sooo impressed with the quality and selection that I received. I and my daughter are in bead heaven!!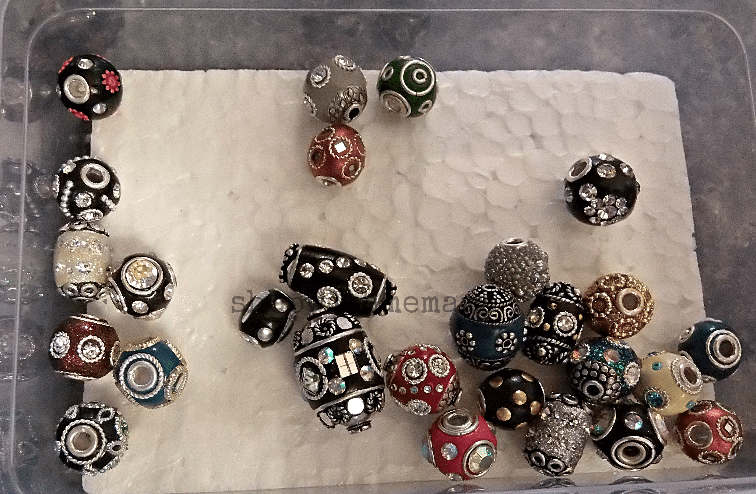 These Unique Handmade Beads are handmade (duh!), so you never get two of the same. They are gorgeous and sparkly and so much fun to create things with!!
We are having a blast with them! Inspired by a proud heritage of India and individually created by the hands of expert artisans: Maruti, Kashmiri & Lac beads are beautiful beyond belief.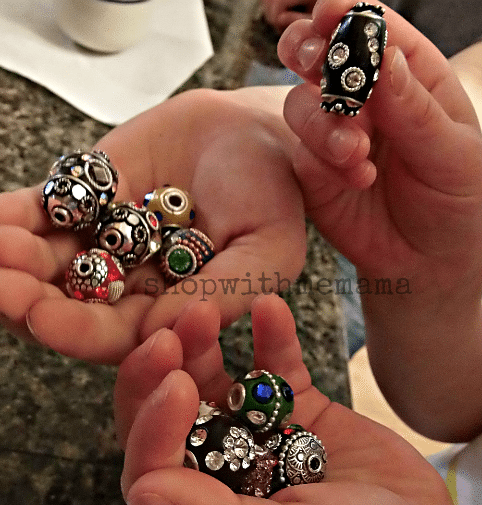 A Bit About These Unique Handmade Beads
The Lac beads are made from a mixture of Lac and marble powder, ornamented with silver plating, seed beads and rhinestones: detailed with metal elements, mirror chips, and various embellishments…In short, Lac beads are highly valued individual works of art.
Although Kashmiri beads & Lac beads are similar in appearance but, they are very different when it comes to composition. Kashmiri beads are made from a mix of marble powder and manufactured resin while the resin used in Lac beads is from a natural source.
The package I received has 50 beautiful and stunning beads inside of a plastic case. The 50pc assortment (one piece of each design) of maruti, kashmiri and lac beads in various sizes (approx. 10 – 25 mm) & shapes (mostly round, tube & barrel-shaped). Hole size varies between 1 – 5 mm. They are soo pretty!!
I am so thrilled about how many beads we received and the quality of them all. They are each unique with their own prettiness to them! The colors and designs are also amazing! These are wonderful wholesale beads and I know you would love them just as much as we do!
Buy
You can purchase these gorgeous, Unique Handmade Beads online at http://www.marutibeads.com/