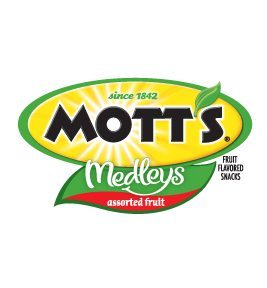 Ever in a huge rush and leave out the door with cranky, hungry kids? Ya, that is me, all the dang time 🙁 I usually try to keep SOMETHING in my bag, for my kids to nibble on or drink, but sometimes I forget, sigh..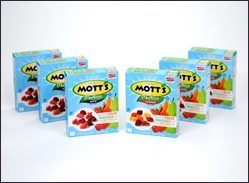 Mott's® Medleys Fruit Flavored Snacks are a great snack to have on hand for home and on the go. I just throw a couple of them in my bag and out the door we go! What I love best about these fruit flavored snacks is that they are made with real fruit & vegetable juice (Made with pear, apple and carrot juice concentrate. See package for complete details. Not intended to replace fruit or vegetables in the diet), and natural colors and flavors, unlike other sugary fruit snacks. And, they are also available with year round Double Box Tops! Great for your child's school!
Now, my kids love their fruit snacks, that is no lie. They do not get them all the time, but when I am running around with my head cut off, I will occasionally give them a pack to keep them busy and content. The Mott's Medleys Fruit Flavored Fruit Snacks was a big hit with my kids. I was very happy about this because, they are sooo particular about certain tastes and textures. They love these fruit snacks and help themselves, when I am not looking (sigh) to them, so I know they love them.
Of course a balanced diet of all your fruits, veggies, breads and all that other good stuff, is of course what my kids mainly eat. But, having a quick snack to help keep their hunger at bay for at least 5 minutes, is a big help to me.
You can visit http://bit.ly/MottsCoupon to download a printable coupon for $0.60 off the purchase of (1) Mott's® Medleys Fruit Flavored Snacks today! So go 🙂
Disclosure:
The product, gift pack, information, and additional sample have all been provided by Mott's® through MyBlogSpark. All opinions above, are my own, thanks!