CONTEST OVER! CONGRATS TO
Barbara Ryan #860!!

Who likes nice, soft skin and hair? I do, I do!! Whoosh! Did you know that WEN by Chaz Dean has now come out with Treatment Oils for your body, bath and hair? Yep, he did and I got to experience it first hand 🙂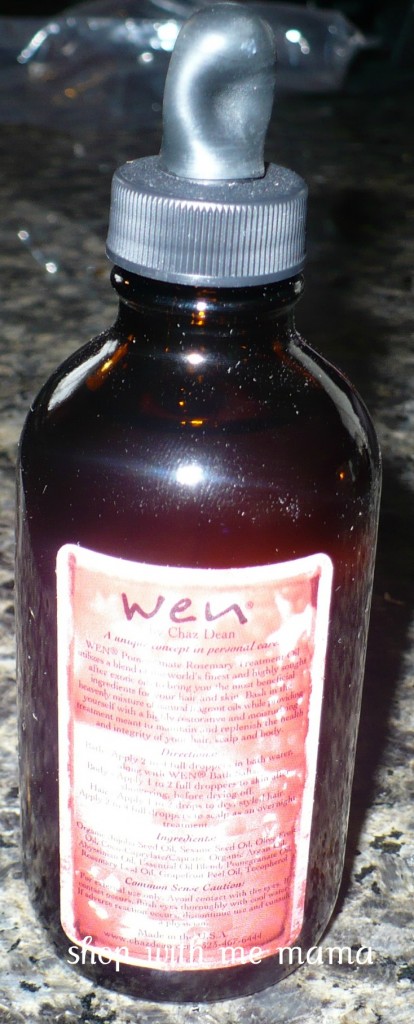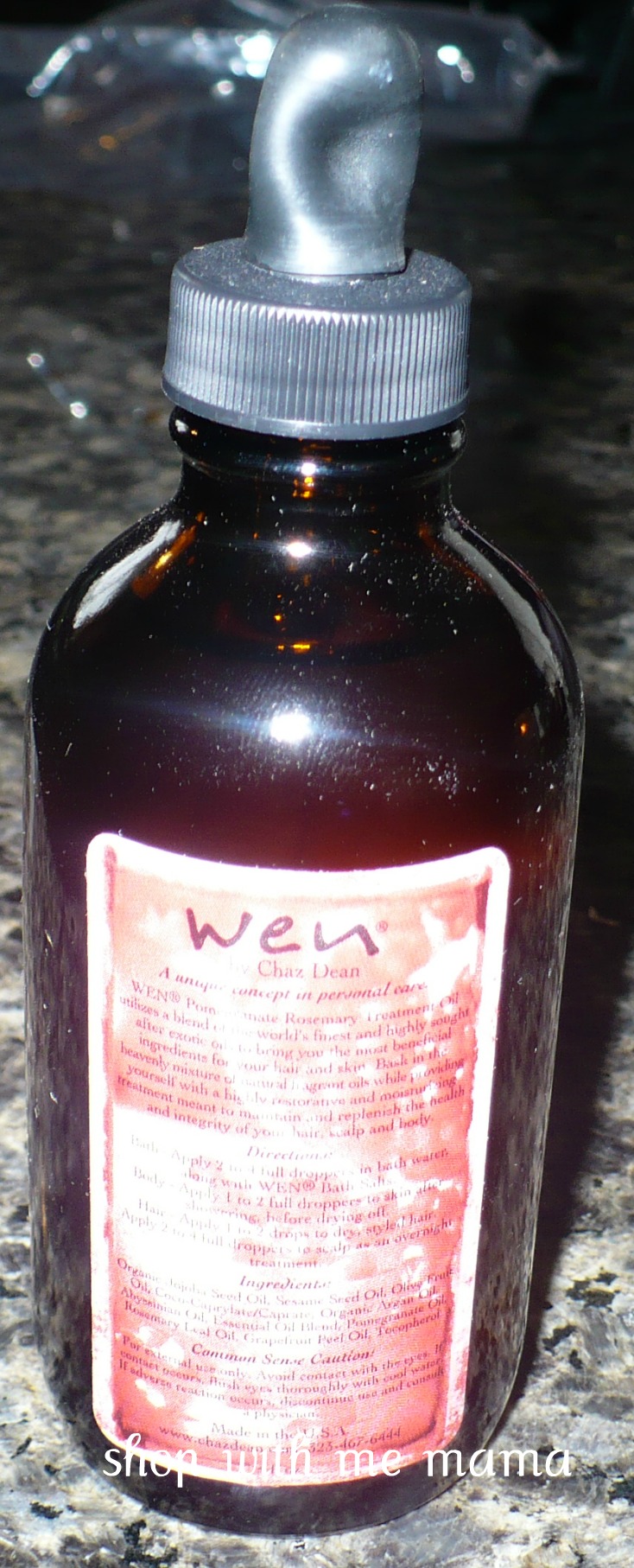 I received the Pomegranate Rosemary Treatment Oil to review. This is a larger sized bottle, 4 oz. and has a lot of oil in it, so I know it will last a while for me. This oil is kind of thick, but can be used with the dropper it comes with, so think thick, but serumy if that makes sense. It smells really good. But, a little does do a LONGGGGGG way. You can use this oil in your bath, just add a few drops to the running bath, you can use it in your hair and you can use it on your skin! I love multi use products, it saves me money 🙂
 WEN Treatment Oils are a unique blend of the world's rarest and most beneficial oils. They combine the nourishing and moisturizing properties of Argan Oil with the restorative and healing properties of Abyssinan Oil. These oils both help restore your hair and skins moisture and make them really super soft. This can be used daily, if need be. I use it every day at night, after my bath. I use it on my skin, when it is still moist from my bath, to lock in much needed moisture, into my dry skin. My skin feels very smooth and soft after I apply it. Like I said before, a little goes a long way. There is no need to use a ton of this unless you want to be super slick feeling. It absorbs into my skin and does not leave a sticky residue of oil all over me, which is great, because I can't stand that feeling. Now the scent is nice, but again, you don't want to use too much, because it will overpower you with the scent, so use sparingly!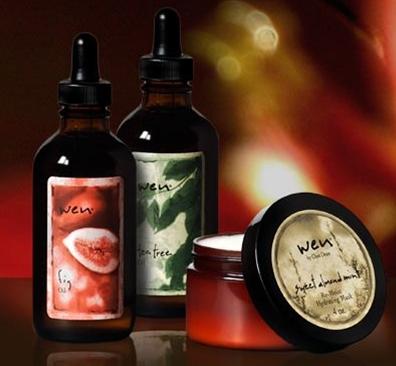 This is also fantastic for your hair and scalp. Healing a dry scalp is so nice!! Just put a few drops on your wet hair (after you wash it) and massage it in. Relax in the shower/bath for about 15 minutes then rinse out and style as usual. Or, for a better scalp treatment, you can leave it on your scalp and sleep on it! Then rinse out in the morning.  That is how I do it anyways, and it does wonders for my scalp. As for it in my actual hair, I will use this on the days that I don't use it on my skin, like the weekends. I add a few drops in my hands and rub my hands together. Then, I rub it into my hair ends and then throughout the whole thing. You can do this when your hair is wet or dry. Just use a tiny amount! It will leave your hair nice smelling, shiny and healthy feeling and looking.
I am very happy with this product and I already am in love with WEN Cleansing Conditioners  anyways, so this just added to the love I have 🙂 It is great stuff that is for sure. It comes in different scents, so you can find one that you love the most. Try it, you will see!
Buy
You can purchase the new WEN Treatment Oils By Chaz Dean online at http://www.chazdean.com/
Win!
One person is going to win a WEN Treatment Oil, scent of their choice!
How?
Easy! Just use Rafflecopter below! No mandatory entries! Good luck!
Disclosure:
I was sent product for this review. All opinions are mine, thanks!