Ouija Boards Are Evil (My Story). You know, when you are younger, you like to do things that your parents do not want you to be doing. One of these things happened to be playing with the Ouija Board. I grew up in a Mormon family, and my parents were/are very dedicated to it. Though my parents were not strict, they did not like their children meddling in bad things, what do parents do???
*This post includes my affiliate links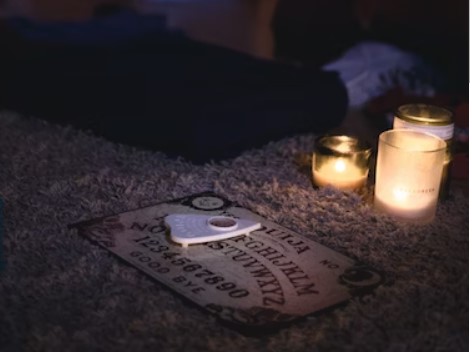 One night, I went to my friend's house and she had an Ouija board. At first, I was totally freaked out and wanted nothing to do with it. But, eventually, I got sucked into it and wanted to give it a try. We took the Ouija Board into the car and drove to a dark park with some lights on.
It was nighttime and so completely dark, except for the street light type lights in the park. I and my two friends started playing this thing. At first, there was no response, but not too much time later, it started to MOVE. We all asked each other if the other person was doing it and we all agreed we were not making the thing move, IT was moving by itself… Great…
So, we started asking it the regular question, "Who are you?" "When did you die?" etc.. and each time it answered, can't remember what it said though, but it answered. We then put the Ouija Board back into the box and put it in the car in the back behind the seat and I was the only one in the backseat.
My two other friends were upfront. We wanted to drive to another place/park and play around with it more. So, we started off. I thought it would be funny to tell my friends that the Ouija Board just came out of its box!
So, I told them that and they were freaking out, as I was laughing, cuz I made it up. So, my friend pulled over and opened the back of the car and looked at the box, and the whole board was OUT OF THE BOX just sitting on the CLOSED box… I am NOT lying, no one touched it to make this happen. We put it in the box when we left. We were all soooo freaked out, OMG.
So, of course, we took it out and asked it if the Ouija Board did that, and it said "Yes". We then asked, can you do it again, and it said "Yes". So, again, we put it back into the box with the eyepiece UNDER the board, how it is stored, and put the box into the backseat trunk area of the car.
Then ALL 3 of us jumped in the front seat and started driving to the other park. Once we got to the park we all felt the hairs on the back of our necks stand up. Oh, we were SCARED. We got out of the car, opened up the backseat trunk area, and looked.
It had NOT come out of the box, so we were like, oh whatever! I then picked up the box to hand it to my friend and the box was bubbled at the top. That was because the eye of the Ouija Board had somehow come out from underneath the board and made it to the top of the board, by itself… OMG.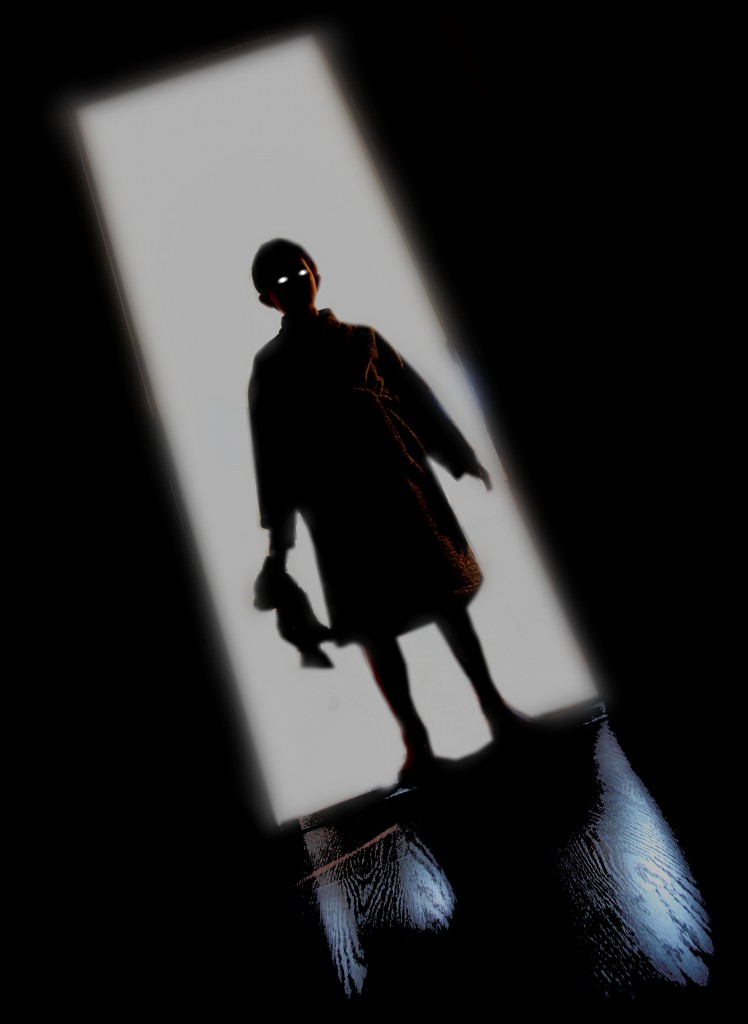 By now, we were so dang freaked out by this Ouija Board that we left it where we stood and LEFT. That night, I was sleeping at my friend's house and her dad walked in while we were sleeping to check up on us. I had NEVER met him before mind you all…
When he opened the door, I woke from a dead sleep and sat up and told him "Get the F*%k out!" and some other obscenities. He was so startled and left quickly. I then saw the eye of the Ouja Board rolling all over the wall in front of me. I jumped into bed with my friend and slept the rest of the night with her.
Her poor father probably thought I was the absolute WORST kid in the whole world with such a potty mouth!! I never got to tell him I was sorry, as I did not see him again, and shortly after our friendship ended. But, how weird is that? The Ouija Board IS evil and should not be sold to children.
The events that took place with me were real and true and if that can happen, what else could or would happen? What exactly are these boards and why can they contact evil things?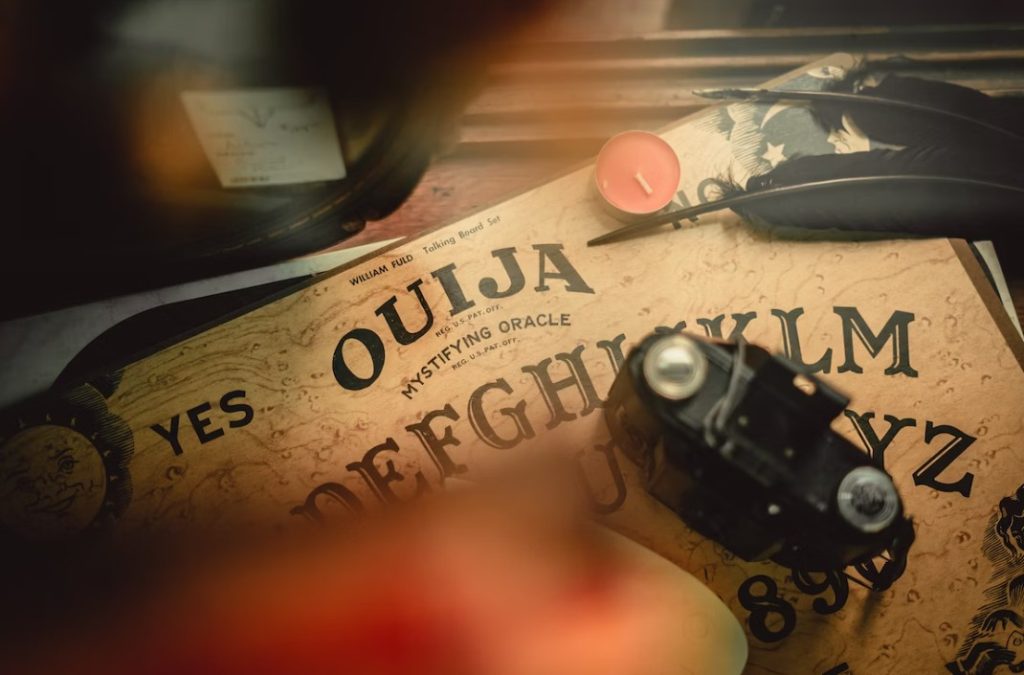 If you are ever planning on buying one for your family, don't. They are scary and I would never recommend this "game" to anyone.
My sister has a bad story too, of the Ouija Board. She and her friends use to always play it, just for fun. One time my mom was super late in picking my sister up from her friend's house. So they asked it when my mom would be there.
It gave them an exact time, and that is when my mom came and picked her up. Freaky? I think so. There was another time when they all asked when they would die. One of her friends DID die after asking this question, in a car accident. She was only 13 or 14 years old.
Just food for thought…
Have you experienced anything weird with the Ouija Board? I would love to hear it in a comment below!