*The post; Paying Off Debt And Becoming Financially Free is brought to you by Diamond Bloggers.
When we get paid, the last thing we want to do is put it toward debt. As consumers, there are so many alluring things to purchase, but when it comes down to it, that debt isn't going to disappear without some significant effort on our part.
Recently, I've come to the harsh reality that debts must indeed be paid off for many reasons. I'm trying to purchase a house, and my debt has been a big hindrance in my purchasing power. For that reason, all extra income (including my coveted tax return) all goes toward reducing my debt. No, it's not fun, but it certainly is liberating.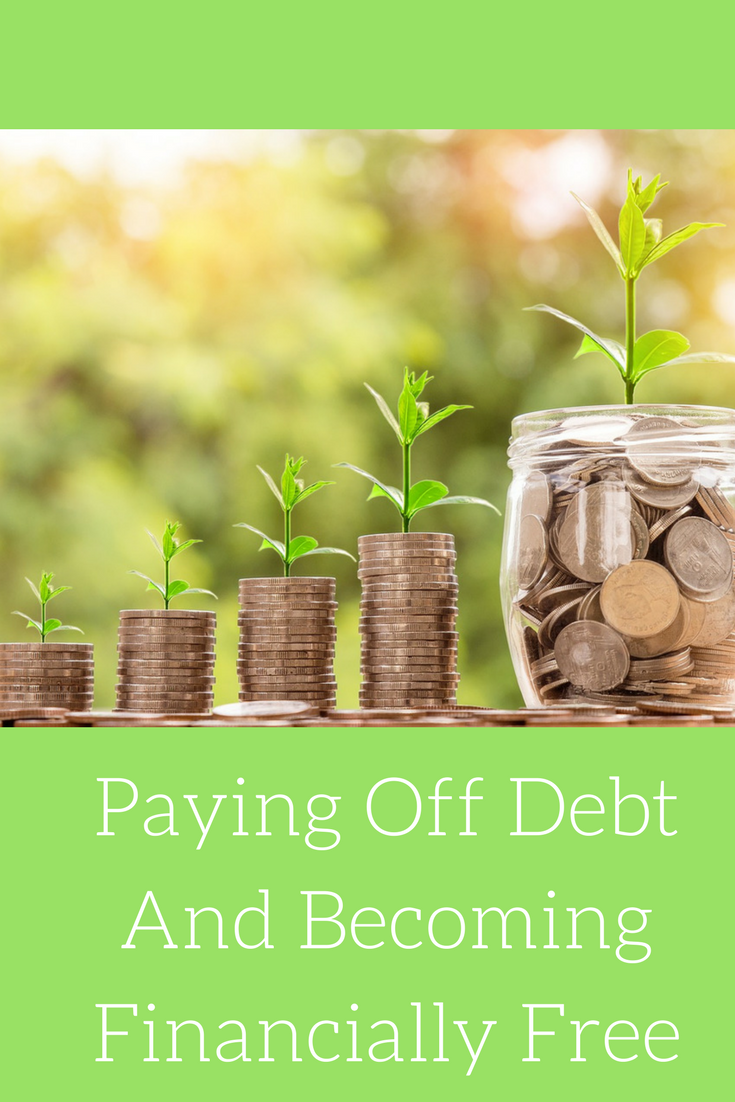 Paying Off Debt And Becoming Financially Free
With each credit card paid off, I feel a little lighter and a little less tied down to the ball and chain we call debt. I've spent countless sleepless nights thinking about how I'd pay it off, and now that I'm doing it, it feels so good. Debt reduction is not easy, but it can be done.
So, how is it done? Well, first of all, you need to look at what you need and what you want. Your wants can be put aside (even though I REALLY want to take my kids to Disney World, I can take them somewhere local instead). I mean, think about it, there are so many things we want, but when it comes down to it, we only NEED food, shelter, safety, happiness, etc. If we really make sacrifices, we can see some of our income freed up to the point that we can pay off more debt.
I took on 2 extra part-time jobs on top of my current full-time position and my wife has started working evenings as well. These are short-term sacrifices that allow us to pay off debt, which will inevitably allow us to purchase a better home in the future. Is it hard? Of course, it is! Is it worth it? Absolutely!
The next thing you'll want to do is focus on your SMALLEST debts first. Pay those off and get them out of the way. Those small achievements really boost your confidence and allow you to see that your efforts truly are making a difference. With each debt paid off, you'll be closer to financial freedom.
On top of that, your credit score will also go up (quite quickly, I might add). Upon paying about $7000 dollars toward credit card debt (goodbye, beloved tax returns), my score soared over 50 points, while my wife's went up 70 points! It was astounding and exhilarating. Our efforts were being recognized!
I still have a debt to pay off, but with each payment, I feel better about myself. Debt is crippling, and it's the cause of far too many marital or relational arguments. We don't need to live as slaves to our debtors.
If you are a student, Nationwide Debt Reduction Services is a place to help students avoid racking up massive amounts of debt in order to obtain their desired degree. Check them out to see if that is something that you fit into and that could help you or someone you love, out.