*Product received. Opinions are my own.

Performance Bicycle®: Get Outdoors This Spring & Ride A Bike!
All winter long, it is cold and wet. Lots of rain, no snow and just a soggy, wet mess. Who wants to be outdoors when the weather is like that? At least we could get some snow to play in, but that did not happen this winter, sigh.. :/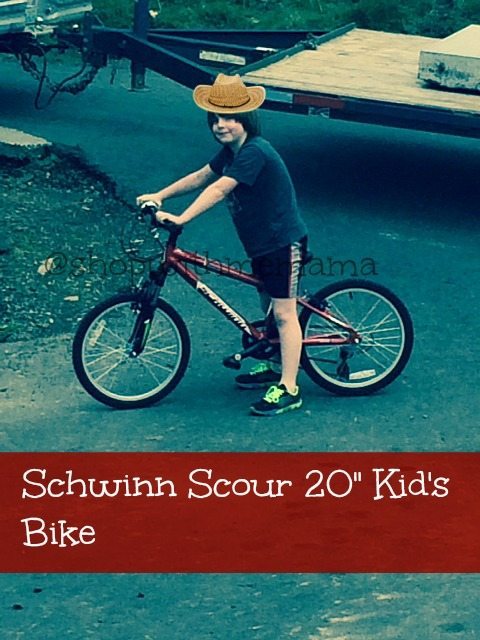 Being stuck inside for those long, winter days is horrible! We get cabin fever and the kids are at each others throats 24/7. NOT FUN.
Thank the Lord above, spring is here and the weather is TRYING to behave. The kids spent most of the day today, outside! I was SO happy to have them outdoors playing in the sun! It is their spring break, so that is why they are home 😉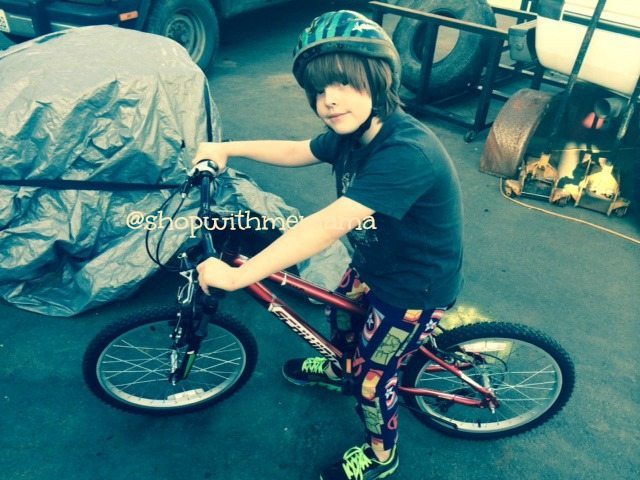 My son had the opportunity to check out the Schwinn Scour 20″ Kid's Bike. He was very excited because his old bike he had been from when he was 5 and it did not quite fit him anymore so he never rode it. Now that he has a new bike that fits him and will allow him to grow a bit too, he has been outside non stop, even on those dreary days.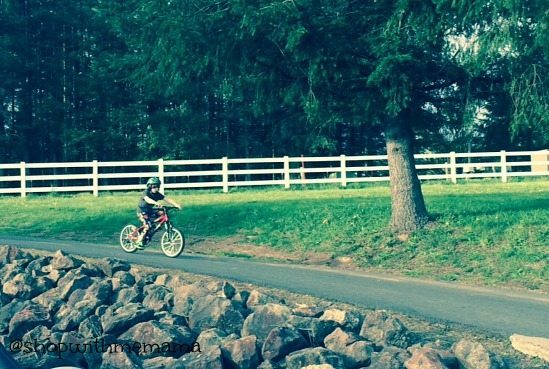 Performance Bicycle® is the #1 choice for people who love to ride bikes and  honored kids during the month of March, which I thought was very neat. On March 26 th, Performance Bicycle hosted a free, clinic nationwide to help parents teach their children how to ride!
What I really like is that all Performance Bicycle stores feature size and age charts to make it easier for parents to determine the right sized bike for their child. When I ordered my son's bike from them, I had to see how tall he was to see which bike would be best for him. When the bike arrived, it fit him perfectly, like I said earlier in this post.

Since I lived too far away from the nearest Performance Bicycle store, I was sent the bike via mail. My husband put it together (which was really easy to do!), but if you buy your bike in store, your child's bike will be properly assembled by a Spin Doctor mechanic and will receive a Free Lifetime Adjustments for as long as you own the bike! Plus, with Performance Bicycle's Grow Up With Performance Growth Guarantee, parents will receive discounts as their child grows into larger, more size and age appropriate bikes! Love this!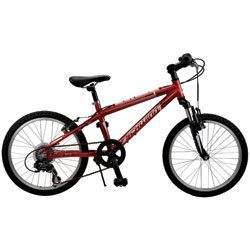 There is a learning center online, that is really helpful. It offers a collection of cycling information and provides you with informative articles. The content on this site is updated weekly to help keep you and your family informed with the latest cycling trends and information!
Buy!
Visit Performance Bicycles online at http://www.performancebike.com/. They offer three awesome ways to shop, in store, by phone and online!
Connect with Performance Bicycles on Twitter, Facebook, Instagram and Google +!
Are You Going To Get Outdoors This Spring And Ride A Bike? Have You Yet?
Performance Bicycle®: Get Outdoors This Spring & Ride A Bike! http://t.co/yrHMNL8GOj @performancebike #bicycles #bike #active #outdoors #fun

— Kim Delatorre (@shopwithmemama) April 9, 2015