I love beauty products and great skin care. The older I get, the more I appreciate a good cream that works! I really like Elizabeth Arden, always have, and I really like the Prevage creams. They seem to work very well with my skin.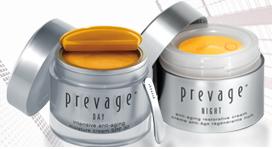 Elizabeth Arden recently introduced two new additions to its Prevage line, the New PREVAGE Day Intensive Anti-aging Moisture Cream SPF 30 and PREVAGE Night Anti-aging Restorative Cream. I was lucky to review these wonderful products!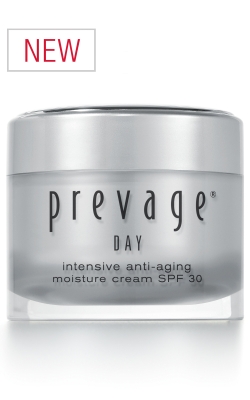 These new high performance moisturizers work with your  skin's needs and natural rhythms day and night with Idebenone, the most powerful antioxidant, to combat the effects of environmental stress and repair the look of skin. Since I just turned 37 (yikes!) I need this kind of protection on my skin. I love how it goes onto my skin effortlessly and leaves my skin super soft. I like how you can press the top of the container, and the cream comes out, you don't need that much to make a huge difference on your skin. It does not leave my skin greasy and it really makes my skin glow and feel healthier. I am sold on these two products!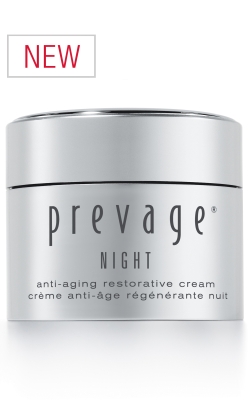 Prevage Day Intensive Anti-aging Moisture Cream SPF 30 Is a multi-defense, intensely moisturizing day cream, that diminishes the appearance of aging signs and existing sun damage such as fine lines, wrinkles and discolorations. Skin feels ultra soft and smooth, looks healthy, radiant – younger than ever.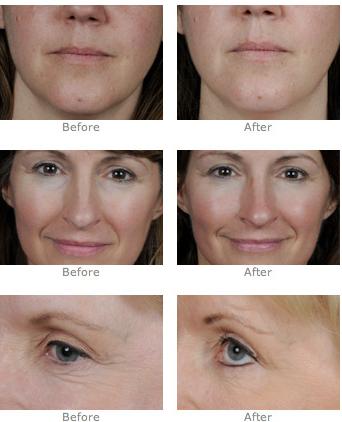 Prevage Night Anti-aging Restorative Cream is an intensive overnight moisture cream with advanced Idebenone technology which was specially formulated to work during the night in synch with skin's sleep cycle. Wake up to fresher, luminous, radiant skin that looks and feels smoother and moisturized. Over time skin will look less lined, more even toned, firmer and more resilient.
Buy
You can purchase the two new additions of the Prevage line, online at http://shop.elizabetharden.com/ and right now, you can get 25% off  holiday gifts and you can get free shipping!!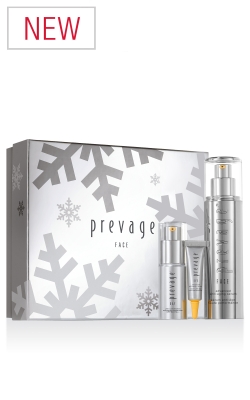 Disclosure:
I was sent product to review, these are my own honest opinions, thanks!