Is your hair unmanageable? My hair is so long and I am always struggling with how to style it and keep it healthy. I received some professional hair tools and products to try out and use and thankfully, I am very pleased with how they make my hair look and feel.
These products are professional hair tools and products and they are from the brand HAI. HAI is a small team of beauty enthusiasts, born and raised in California, who strongly believe that hot tools should only enhance a look and keep hair shiny and healthy, without the damage. And, I totally agree!
I use to go to the salon at least every three months to keep my hair gorgeous, but since moving to a really small town in 2016, I have been neglecting my hair, until now. Since receiving the HAI professional hair tools and products, my hair is starting to bounce back a bit, yay!
The HAI styling tools are engineered with innovative technologies and designs that make them easier and better to use on a variety of hair types to maximize performance and the health of hair. They were the first to bring Ceramic flat iron technology to the professional styling tools industry. The brand has always stood for exceptional, inventive products and authentic relationships that are tried, tested and true!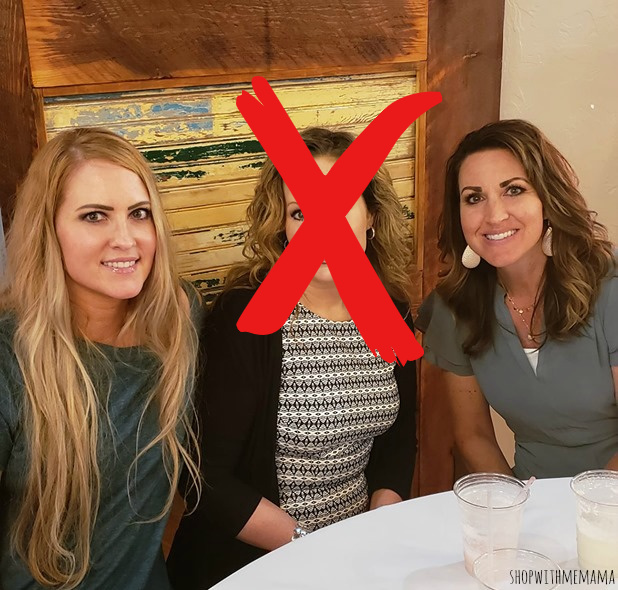 HAI Professional Hair Tools And Products That I Received:
HAI StylSet Professional Dryer: The first professional 1875W hair dryer that offers complete heat and wind control for a customized look, with a simple dial swipe.
Sylkstyler 1″ Curling Iron: Revolutionize your curls! Create radiant, healthy curls with this silk-wrapped curling iron featuring innovative Damage Control Technology.

Cleans Strands & Soft Strands Duo: A shampoo & conditioner duo for perfectly clean and hydrated hair.
Style Prime Heat Protection Spray: A luxurious thermal protection spray designed with a unique Bioplex® formula to shield hair from heat up to 450°F. Featuring a precise blend of Tourmaline to improve the overall look and health of hair while providing superb hydration, reducing frizz and adding shine.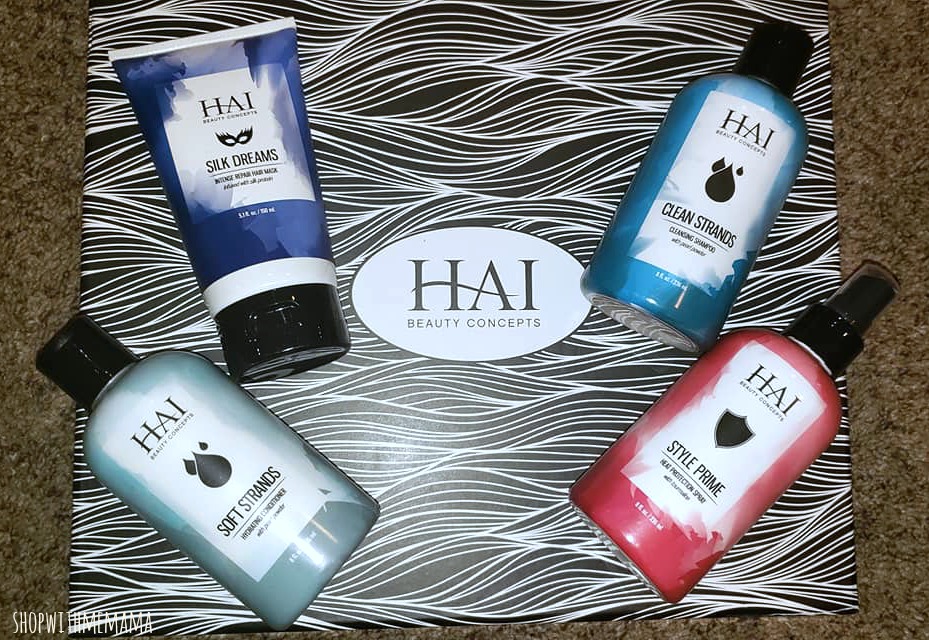 Silk Dreams Intense Repair Hair Mask: An intense hair mask that replenishes moisture and deeply conditions hair, while controlling and helping to reverse damage from using heated styling tools, leaving hair soft, shiny, and smooth. Formulated with Silk Protein, one of the strongest natural fibers in the world, to improve elasticity, resiliency and increase shine, for healthier, stronger hair.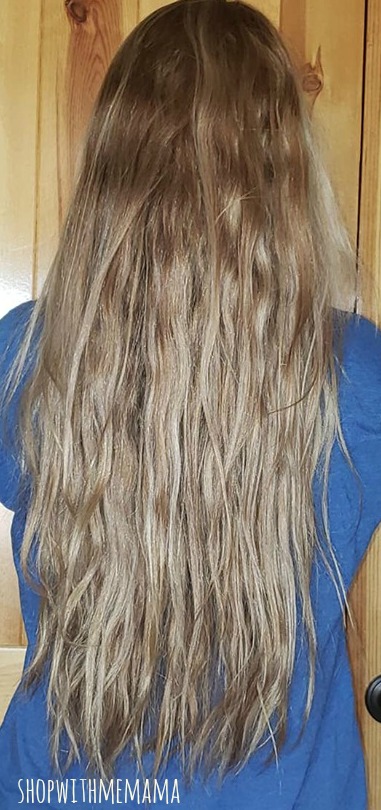 I really love all of these products I received. My favorite though has to be the Cleans Strands & Soft Strands Duo shampoo and conditioner. It is always so hard to find the right kind of shampoo and conditioner for my hair because it is SO thick and long! This duo certainly leaves my hair SUPER shiny and manageable!! I LOVE it!
I usually wash my hair only 2 times a week because it is such a chore! So I have been using the Cleans Strands & Soft Strands on my hair for a couple of weeks now. I love how it makes my hair feel and smell! It has a really yummy coconut-ish scent and it lingers on my hair all day the next day! Smells like I am on the beach somewhere!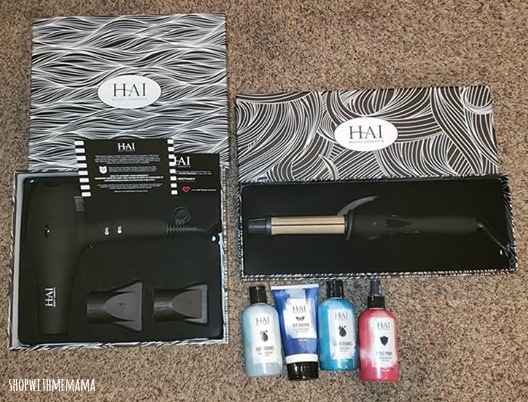 The shampoo is thick and lathers really nicely which I love. The conditioner is super thick and coats all my strands nicely. It also rinses out good and leaves my hair SO soft and smelling yummy! I only wish the bottles were bigger!
I usually let my hair air dry and wash it at night. So, the next morning it is dry. I tried the blow dryer from HAI for the first time a week ago and fell in love with it and how it made my hair feel afterward. You can easily turn up or down the 'wind' volume by swiping the dial on the side. It took the frizz out of my hair and left it super shiny! I am loving these professional hair tools!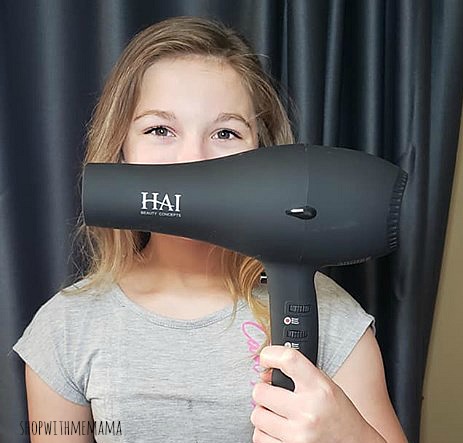 It also comes with two attachments for straightening your hair too. The BEST part?? This blow dryer has a sweet jasmine scent released when powered on! What blow dryer does that?? It is SO refreshing!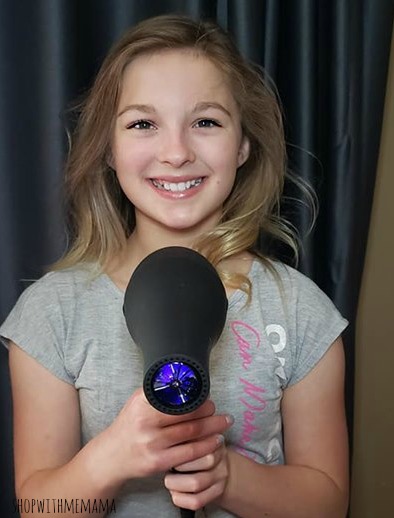 The Silk Dreams Intense Repair Hair Mask is infused with Silk Protein which is derived from one of the strongest natural fibers in the world. It helps with elasticity, resiliency and helps to increase shine! It helps to repair damaged hair while increasing hair strength plus it is super moisturizing. It is safe for all hair types including color treated hair. I use this once a week. Oh, and this also has a nice yummy scent too!
The Style Prime Heat Protection Spray is wonderful too. You spray it on your hair before you flat iron or curl your hair. It helps by protecting the cuticle of your hair when you blow dry it or flat iron it by forming a protective film on the surface of your hair. It is lightweight and non-drying that leaves your hair protected from the heated styling tools. It is gentle yet strong enough for every hair type. Before I blow dried my hair last week, I used this spray it is left my hair so soft and shiny!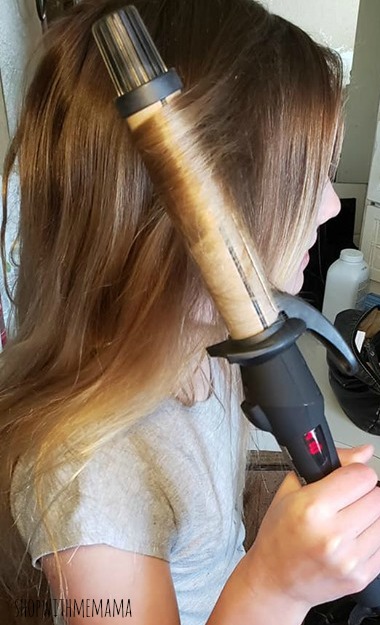 The curling iron is great too. I have used this and my daughter uses it. It curls our hair quickly and beautifully. We use the Style Prime Heat Protection spray before we curl our strands. This curling iron is different from the rest because it is silk-wrapped featuring innovative damage control technology (DCT). DCT is a revolutionary material that creates more surface area contact with your hair. It allows for the curling iron to cradle and separate your hair, leaving the hair shaft round to maintain natural volume. This helps to reduce hair breakage and damage. These are great professional hair tools!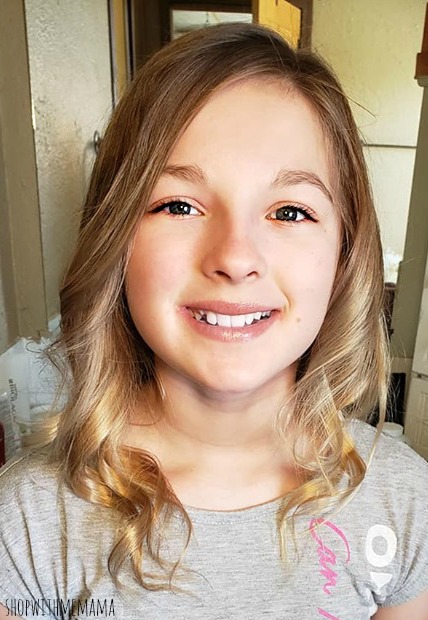 I noticed a difference in my curled hair and that of my daughter's after using this curling iron. Our hair was not frizzy looking and just smooth and pretty looking! So shiny too! This heats up to 450 degrees for quick curling. It auto shuts off after 60 minutes.
HAI Professional Hair Tools And Products has many other things too! Not just the tools and products I mentioned above! They also carry the following products:
*Flat Irons (they carry quite a few of them!)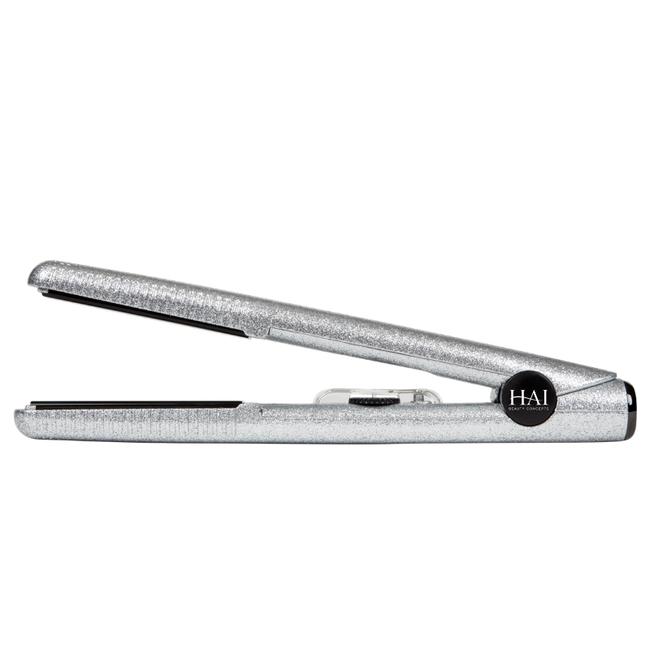 *Silk Pillow Cases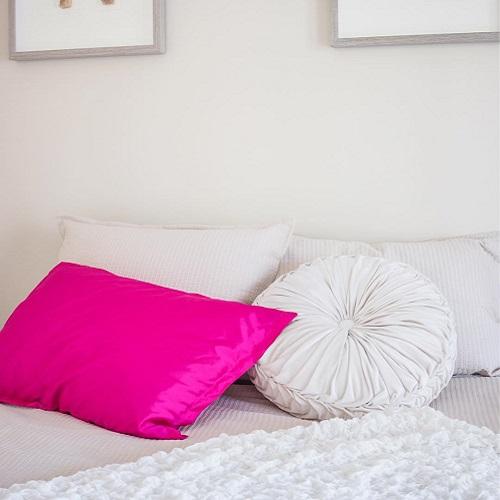 *Wet/Dry Paddle Hair Brush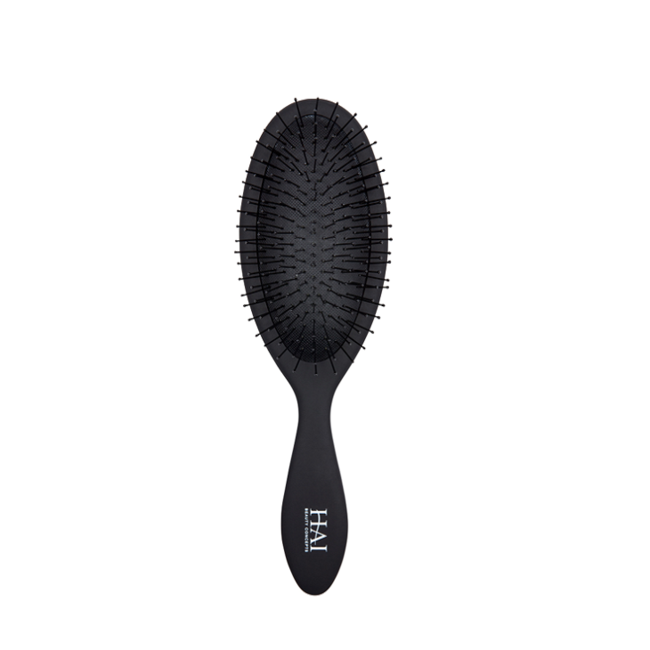 I heard that silk pillowcases are great for your hair and skin! It prevents bedhead, frizzy hair and keeps your hair healthy and shiny! So this might be something I buy next!
From curling irons, styling irons, flat irons, and brushes, to hair care products, HAI has everything you need for gorgeous, manageable, shiny hair at home! HAI has some wonderful professional hair tools to choose from!
Buy
You can shop online at https://www.haibeautyconcepts.com/.