It's no secret that physical activity is key to a healthy lifestyle. On the contrary, sedentary behavior harms your physical and mental health, increasing the risk of developing several health conditions.
Physical activity is crucial for both adults and kids, and caregivers should do their best to set an example for their children and encourage them to stay active as much as possible.
According to the Department of Health and Human Services, children and adolescents who are six or older should engage in moderate or intense aerobic activity for at least one hour per day. Kids between 3-5 should be active during the day to boost their development and growth.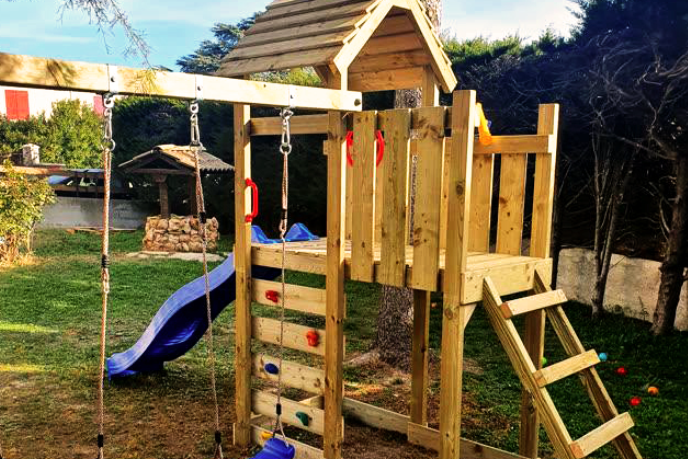 Promoting Physical Activity In Children
Physical activity provides many benefits for children – not only for their physical health and well-being but also for their social life. Let's look at how staying active can contribute to a healthy lifestyle for your children.
It strengthens the heart
Just like any other muscle, the heart's performance improves when you regularly challenge it through exercise. Strengthening your heart's muscles decreases the risks of heart disease, which can have fatal consequences.
It decreases blood sugar levels
Physical activity can also decrease the risk of diabetes. When you exercise, your body prevents sugar from accumulating in your blood because it triggers the muscles to use the glucose from the bloodstream for energy.
It helps prevent cancer
Inactivity leads to endometrial, lung, and colon cancer. However, if you exercise regularly, you decrease your risk of developing the illness.
It regulates blood pressure
Stress contributes to the development of several diseases and is also detrimental to your mental health. However, exercise can also reduce stress levels, regulate blood pressure, and decrease the risk of heart disease.
It boosts emotional well-being
After exercising, people feel a sense of calm and well-being. This is because, during physical activity, the body produces neurotransmitters like serotonin, which boosts your energy and strengthens your nerve cells, helping ward off health conditions like Parkinson's Disease.
Enhanced serotonin levels increase your well-being and stimulate your appetite, reducing the risk of depression.
It helps control weight
When you're sedentary, you take in more calories than you need, and unfortunately, they accumulate as fat. However, physical activity can take that fat away and help you control weight.
Decreased weight is beneficial for people with diabetes and good for your heart, so you should maintain your body in good condition as much as possible.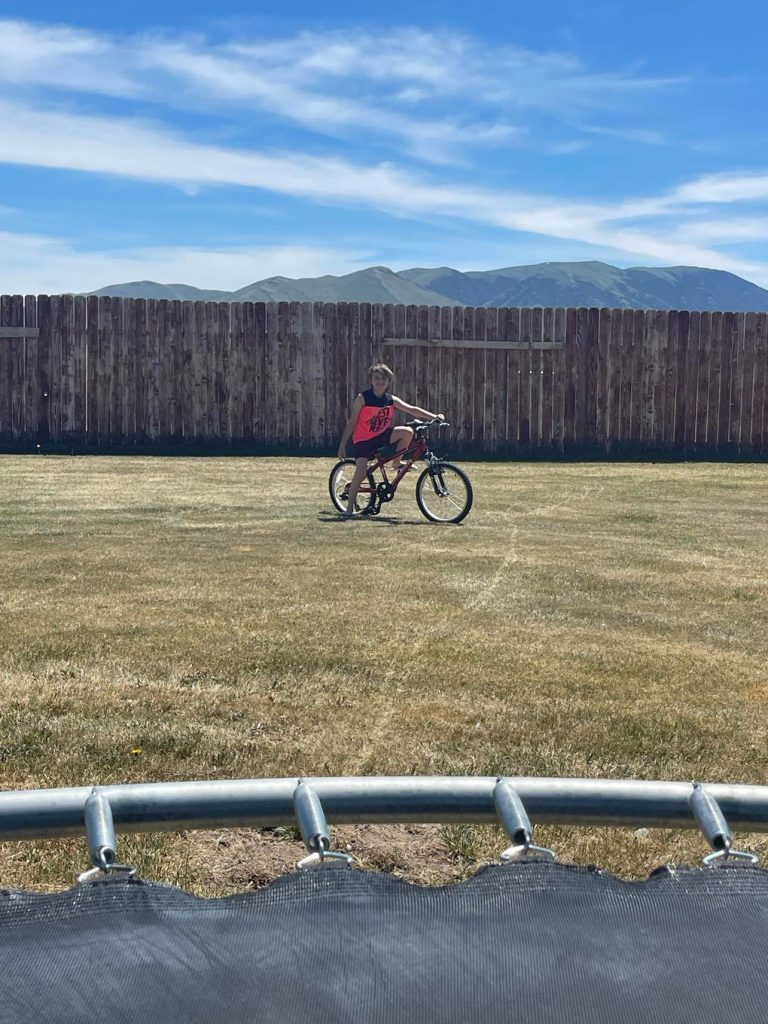 How can you encourage your kids to stay active?
Educate them on the topic
It's fantastic if you succeed at getting your kids to stay active. However, educating them on the role physical activity plays in their life is also critical.
You can talk to them about the benefits of staying active in a way that's suitable for their age. It's crucial to bring effective arguments instead of simply telling them that physical activity is vital just because you say so.
Also, make sure that your conversations about physical activity are centered on health and not losing weight or looking a specific way.
Supposing your child needs to lose weight, you should talk to a medical expert to get advice on addressing the issue without making your kid feel ashamed.
In short, you should stick to pointing out overall wellness, health, and the body's natural ability to do amazing things when you take proper care of them.
Limit Screen Time: Promoting Physical Activity In Children
Kids wanting to spend a lot of time watching TV is a significant problem for parents. And the increasing use of devices like computers, tablets, gaming consoles, and smartphones doesn't do any good either.
The solution to this issue is to limit screen time, as it can help improve cognitive performance and behavior and build healthy habits in your kids, such as getting quality sleep.
Establishing limits on how much screen time your kids get allows you to encourage them to engage in physical activity instead. A practical tip for motivating your kids to spend time outdoors is creating a playground area in your backyard.
Companies like Wickey do their best to develop equipment with creativity and imagination, to ensure kids can make the most of their outdoor adventure. Bringing a swing and slide set into your garden can help you promote playtime.
Swinging can help improve mood and boost your children's sensory skills. Kids love playing outside, but they get bored quickly, so caregivers must create the right environment to make outdoor time more appealing.
Climbing is another form of play that benefits kids significantly, improving memory, critical thinking abilities, and creativity. This one may surprise you, but climbing can also enhance academic performance.
How amazing is that? Climbing frames are incredible equipment that promotes physical activity, contributing to increased muscle tone, sharpened visual perception, refined agility, speed and coordination, and improved motor movements.
Adding such equipment to your garden is an effortless way of motivating your kids to stay active, as they will likely enjoy climbing and swinging. Chances are, once you provide them with this equipment, they won't want to get inside the house anymore!
Set an example
Kids learn from their caregivers' behavior. Therefore, one of the best ways to promote an active lifestyle is by setting an example with your behavior.
You must do the same if you want your kids to engage in physical activity. It's not enough to preach about it – you must show your kids that you follow your advice.
Become a role model for your kids by adopting an active lifestyle yourself. You can choose formal exercises like running, yoga, or a spin class, or you can simply go on walks and take your kids with you.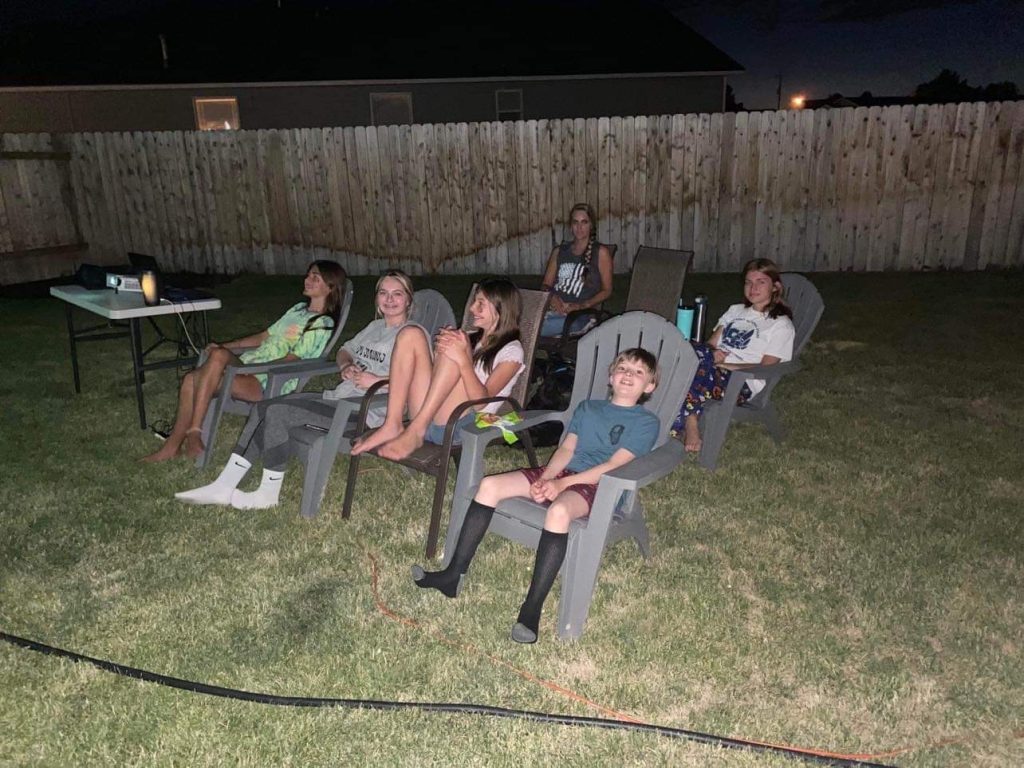 Plan family activities
As mentioned, being active encourages your kids to follow your behavior. Organizing family activities is just as important and can provide significant opportunities for children to get moving.
Whether it's a walk, a hike, or riding a bike together, family activities are an excellent way to show your kids they aren't the only ones to follow this rule. And spending time with your family is also fun and allows you to make memories together.
If your schedule doesn't allow you to plan big outings, you can ride a bike around the neighborhood or go on walks. Simply playing a game with your kids is a great chance to promote physical activity.
One of the best things parents can do for their kids is to encourage healthy habits early in life. Physical activity is an essential contributor to your children's well-being and health.
Regular exercise helps children develop healthy muscles and bones, magnifies their immunity, and reduces the risk of health conditions. The numerous benefits impact all aspects of their lives, so it's worth the effort.
Do you have anything you want to add to my post about Promoting Physical Activity In Children? If so, please leave me a comment below! Thank you!