*This is a sponsored post. Opinions are my own.
Since I and my kids love baking up delicious treats in the kitchen, we thought it would be fun to bake some yummy, Pyure Sugar-Free Sugar Cookies for Mother's Day! I know Mother's Day is a week or so away still, but we wanted to get ahead of ourselves in a yummy sort of way!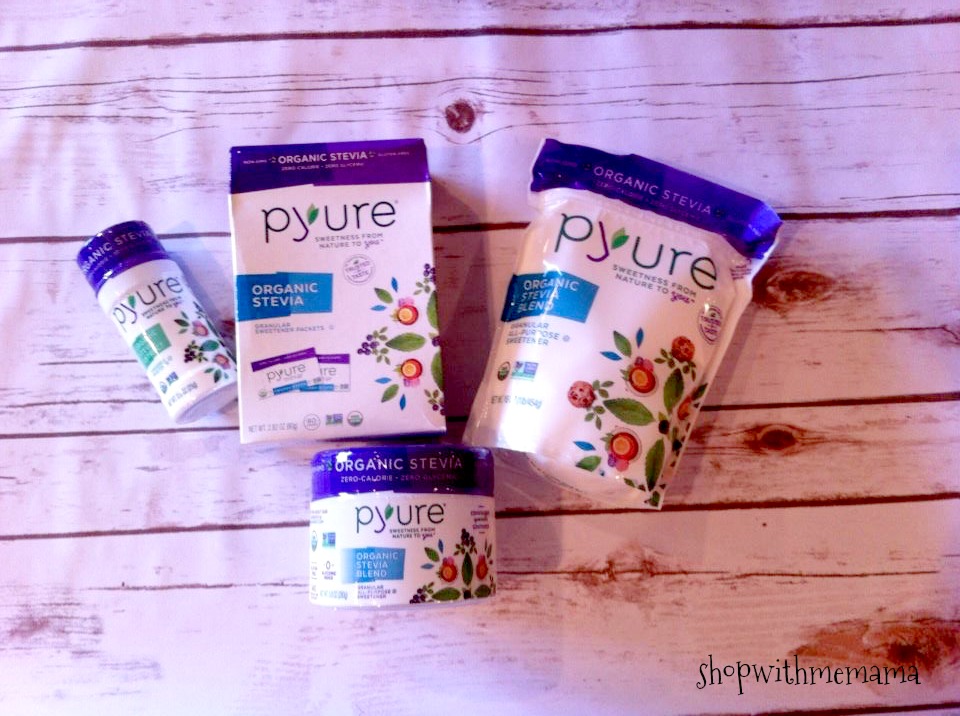 I have never heard of Pyure before and really wanted to learn more before I baked our cookies! I found out that Pyure is an organic plant-based, zero calorie sugar substitute made using organic stevia.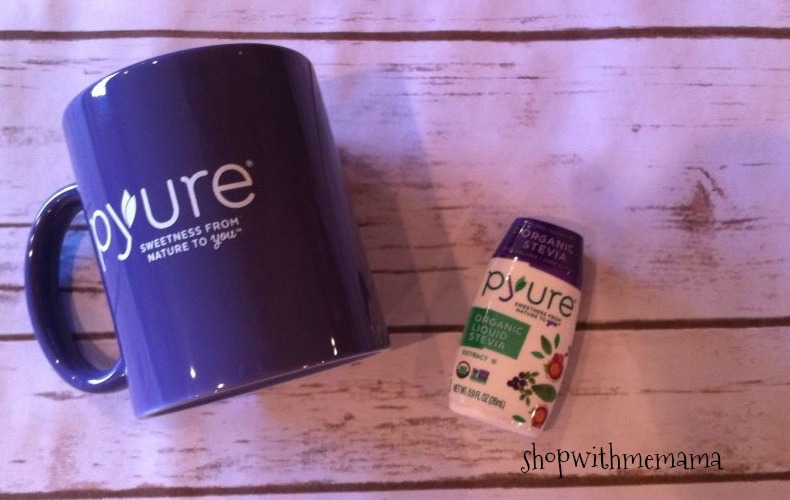 But, what does all that mean? What is stevia? Stevia is a highly sustainable plant that is part of the sunflower family (pretty neat, huh?).  It is Native to South America and the stevia plant has been harvested for hundreds of years! There are more than 250 species of stevia and all have unique traits and flavors! Pyure uses only the sweetest parts of the leaf to ensure a consistently sweet and yummy flavor with no bitterness. In a nutshell, Pyure tastes really good and isn't bad for you.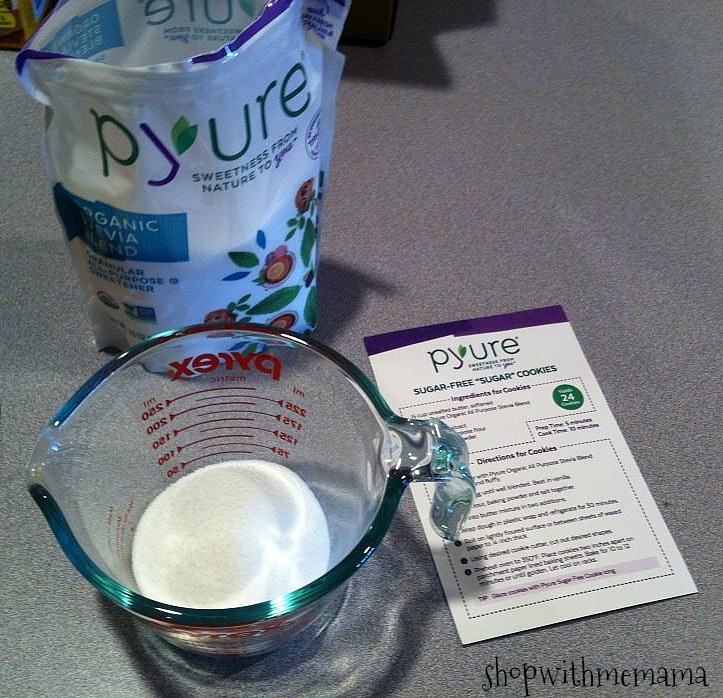 So, after researching Pyure and where it comes from, I decided I wanted to give it a taste test with my kids. We received a package in the mail with Pyure products and a recipe to make sugar cookies! We wanted to get started that day, but it got too late, so we decided to make them the following day.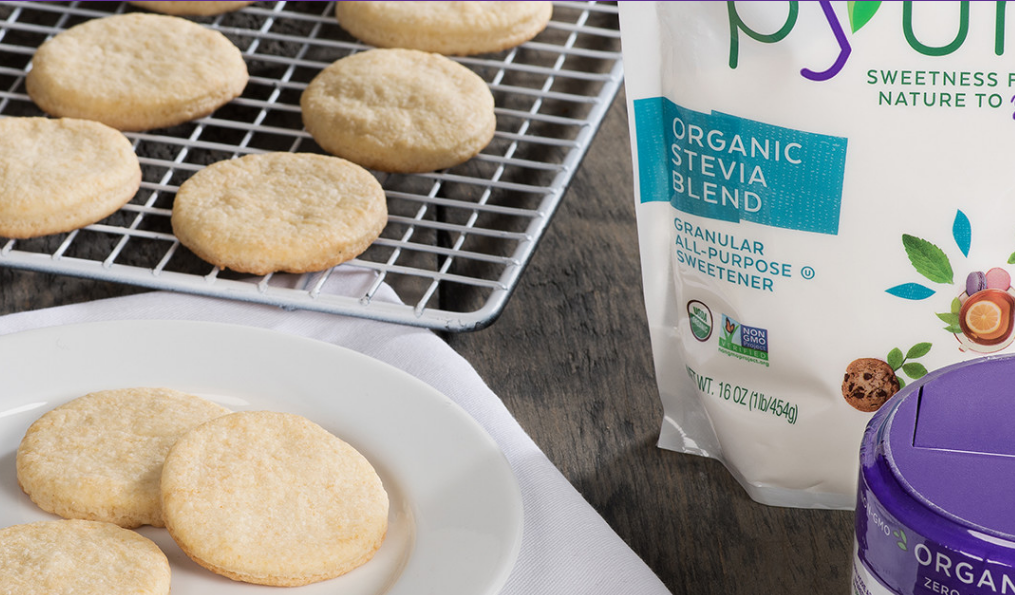 Pyure Sugar-Free Sugar Cookies For Mother's Day!
These were fun to make with my kids. Unfortunately, the cookie icing I made, did not turn out. It was too clumpy, so I did not use it. Totally my fault, as I had never made it before! I get a pass, right??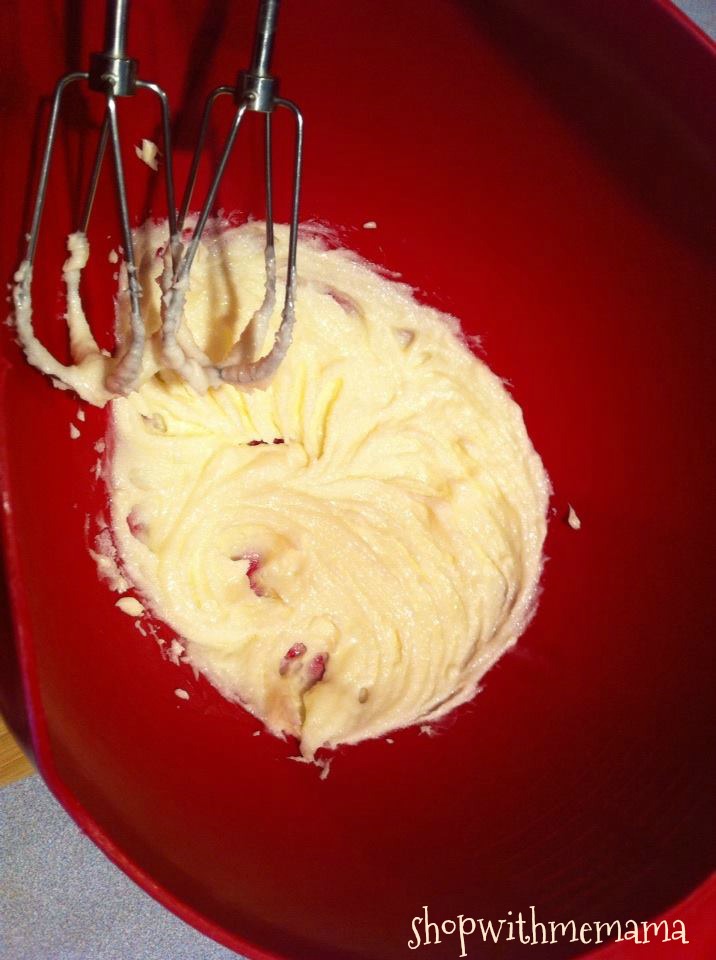 However, the sugar cookies turned out really yummy! I and the kids had some fun together making and baking them! They are so easy to make too! Great recipe, grab it below! This is not my recipe, it is from the Pyure site and I am able to share it with you, below!
Prep Time: 5 minutes
Cook Time: 10 minutes
Yield: 24 cookies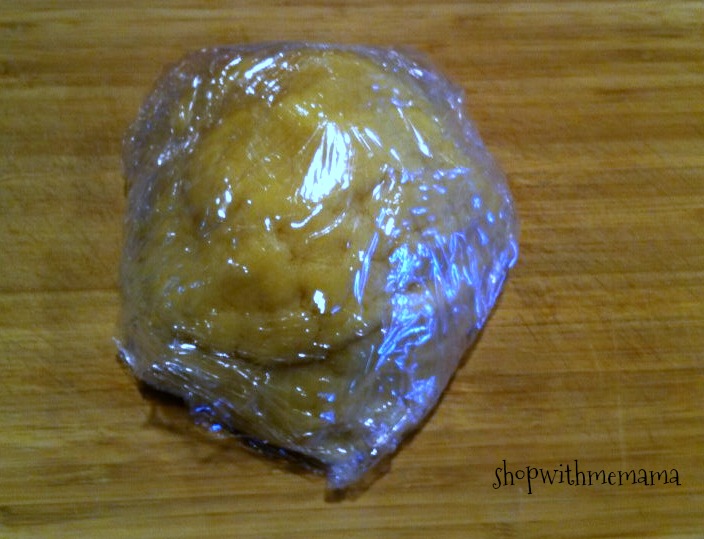 Ingredients:
1/2 cup unsalted butter, softened
1/4 cup Pyure Organic All Purpose Stevia Blend
1 egg
1 tsp vanilla extract
1 1/4 cups all-purpose flour
1/2 tsp baking powder
1/4 tsp salt
Instructions:
Beat butter with Pyure Organic All Purpose Stevia Blend until light and fluffy.
Beat in egg until well blended. Beat in vanilla.
Whisk flour, baking powder and salt together.
Stir into butter mixture in two additions.
Wrap dough in plastic wrap and refrigerate for 30 minutes.
Roll on lightly floured surface or between sheets of waxed paper to 1/4-inch thick.
Using desired cookie cutter, cut out desired shapes.
Preheat oven to 350°F. Place cookies 2-inches apart on parchment paper-lined baking sheets. Bake for 10 to 12 minutes or until golden. Let cool on racks.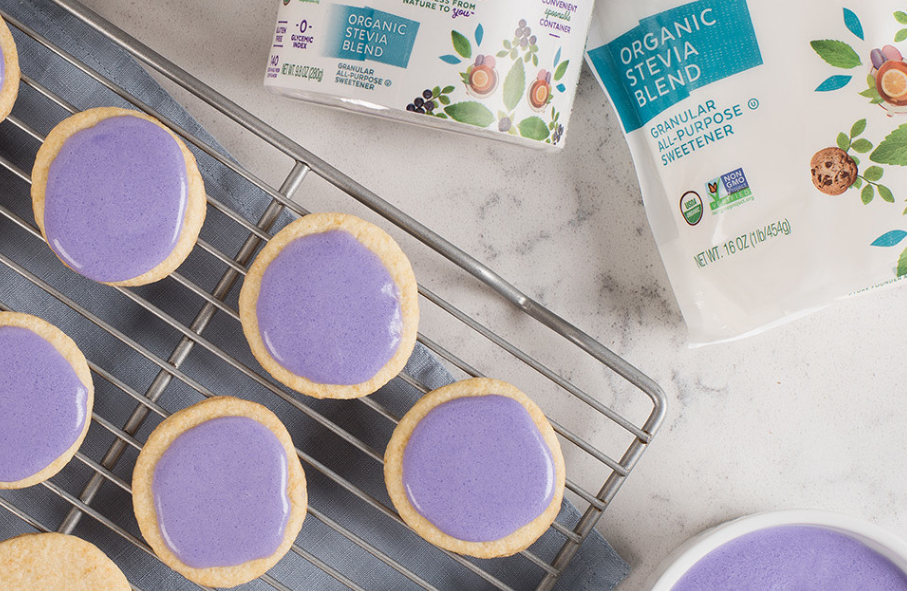 Nutrition Facts
Per 1 cookie
Calories 60
Fat 4g
Cholesterol 20mg
Sodium 35mg
Carbohydrate 7g
Fiber 0g
Sugars 0g
Protein 1g
You can also find other yummy recipes online at Pyure! I think we will make the yummy-looking vanilla pudding pops next! Mmmm!
Get Social!
Connect with Pyure on Facebook, Instagram, Twitter, and Pinterest!
Have You Tried Pyure?