I love our new Queens Treasure Laura Ingalls 18 " Doll! I absolutely loved watching Little House On The Prairie when I was younger. My sisters and I would watch it EVERY single night. My favorite character was, of course, Laura Ingalls! She was funny, daring, and wanted to do things her way! So funny.
*This post includes my affiliate links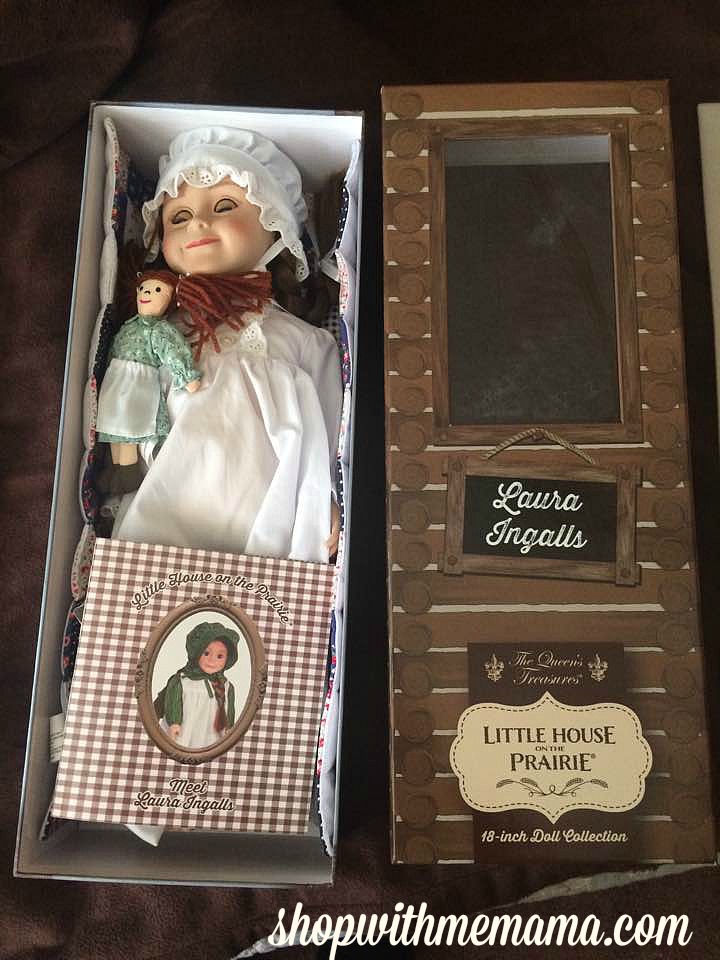 I was excited to learn I was going to receive the Queen's Treasure Laura Ingalls 18″ Doll! How fun this would be to have this doll displayed in my room! This is the officially licensed Little House on the Prairie Laura Ingalls 18" Doll, exclusively made by The Queen's Treasures. The Laura Ingalls 18" Doll is available online at TheQueensTreasures.com and Amazon.com for $99.99 and she is just beautiful!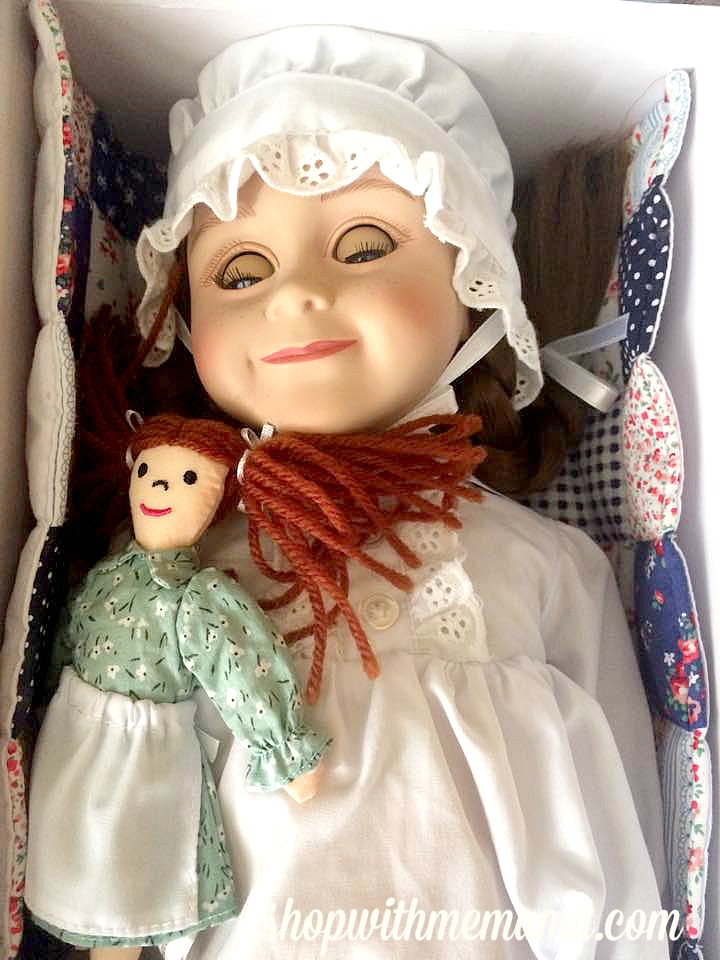 You can also find a full line of accessories that are available online here! Oh my goodness, the cute accessories they have for Laura! They have a covered wagon, dishes, clothes, a pony, a cooking set, and more! My goodness, I am going to spoil my Laura Ingalls doll with all of these fun accessories! Love it!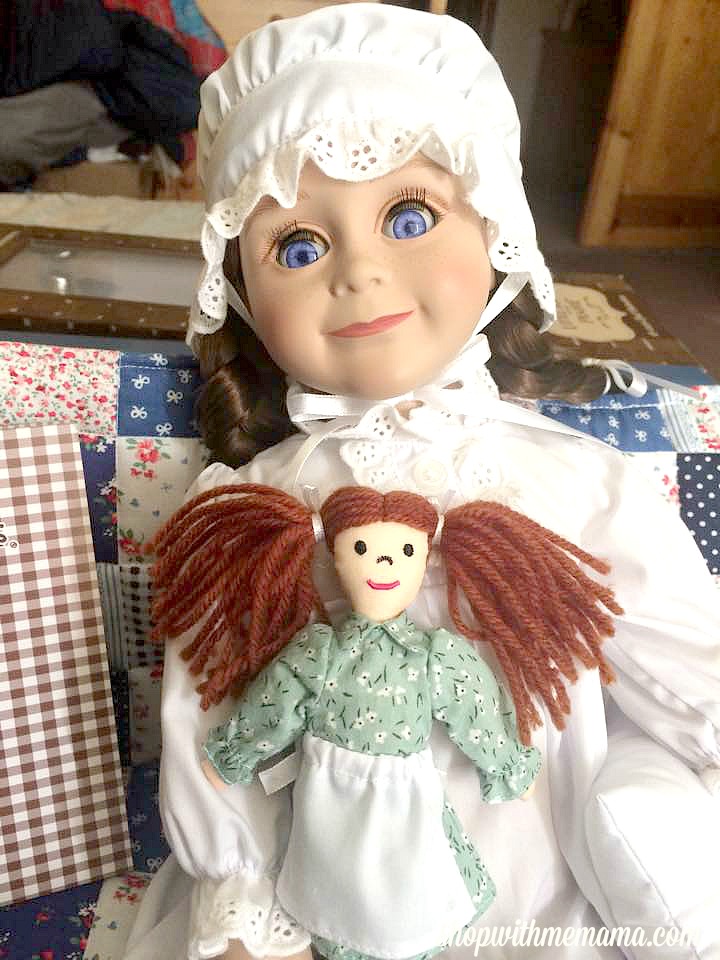 The doll is beautiful. She comes with her own doll, a beautiful quilt, a pillow, and a booklette. You can move her legs to make her sit down and her arms move up and down. Her eyes are really pretty and open when she sits up and closes when she lies down.
She is wearing a white nightgown and is wearing a cute nightcap bonnet! All of these are removable and you can purchase accessories for her as I mentioned above. I love this doll and she will be treasured for years to come.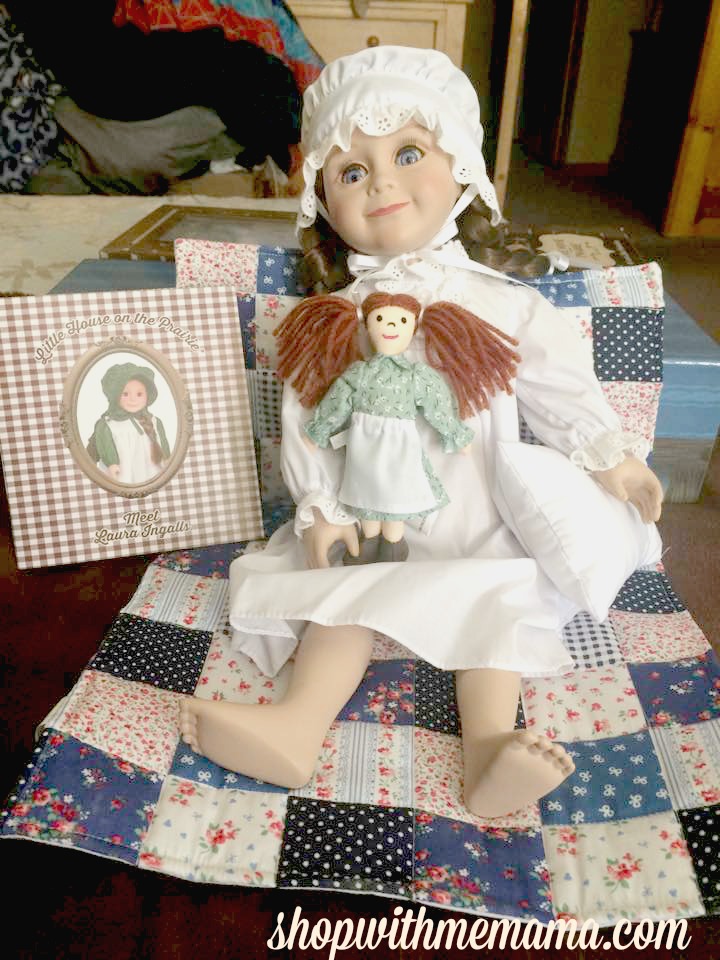 Buy
You can purchase Queen's Treasures® Little House on the Prairie 18″ Laura Ingalls Doll online on Amazon.com.