Safely store your items in the Lifetime Storage Shed From Overstock.com. This post includes my affiliate links.
Safely store your items in the Lifetime Storage Shed
Who couldn't use more room or storage for their things? I know we could! My hubby really likes to bring home various car parts and other knick-knacks and our yard is not very pretty to look at right now, sigh 🙁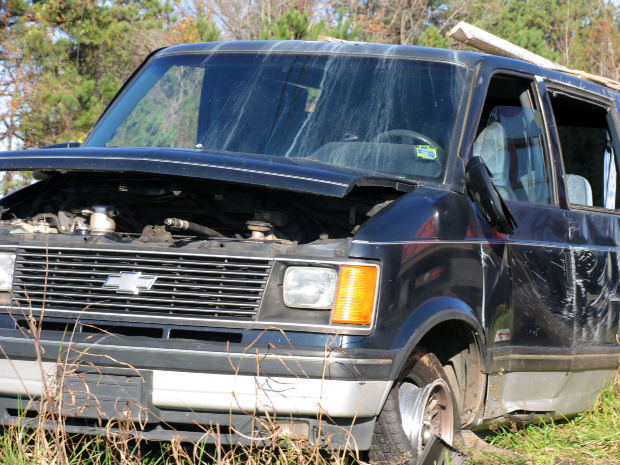 We were going to invest in a huge shop on the side of our home, but that kind of did not work out. So, we are back to storing things outside and inside of a smaller shop on our property. I cannot wait to get more storage though, ugh.
I  know in many parts of the US, there is SNOW and lots of it. We, on the other hand, had NOT had snow, like at all. I am so sad about this and get very jealous seeing others post their snow day pictures on Facebook 🙁 Can't some just come here at least for a day or two??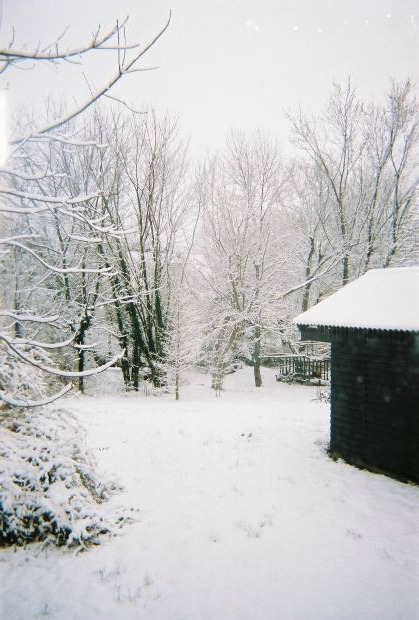 Since we have no snow, we have had rather nice weather. Like clear blue skies with decent temps kind of weather. I know many people would die for this kind of weather right now, but me, not so much… Anyways, since it seems like Spring where we live, I have been doing lots of Spring Cleaning! Might as well!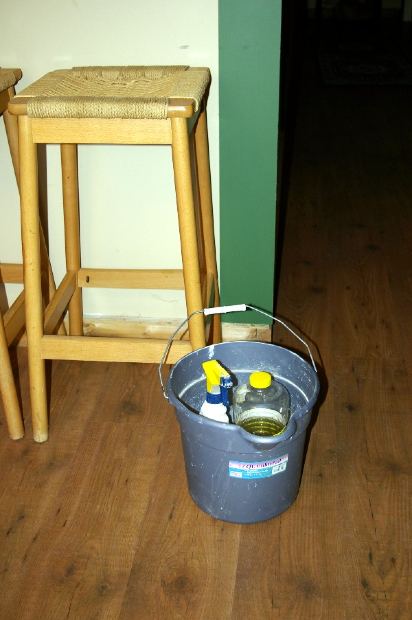 With Spring cleaning comes getting rid of things that I no longer need, cluttering up my home. I have gotten rid of a TON of baby stuff to other friends having babies and clothes, toys and more! It feels good!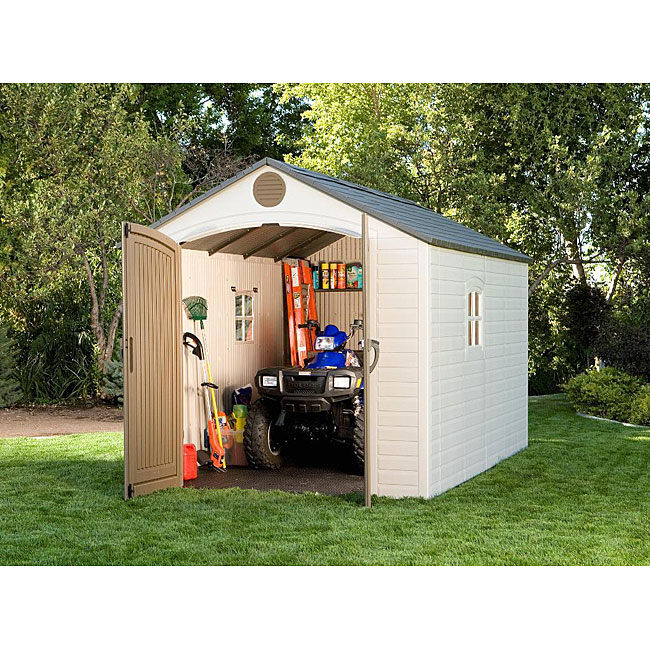 I have always loved Overstock.com and look to them regularly for all of my storage needs. They have some really nice Storage Sheds on their site and I was totally drooling over the Lifetime Storage Shed they have. Wow, if only I could afford that I would definitely buy it and put it to good use!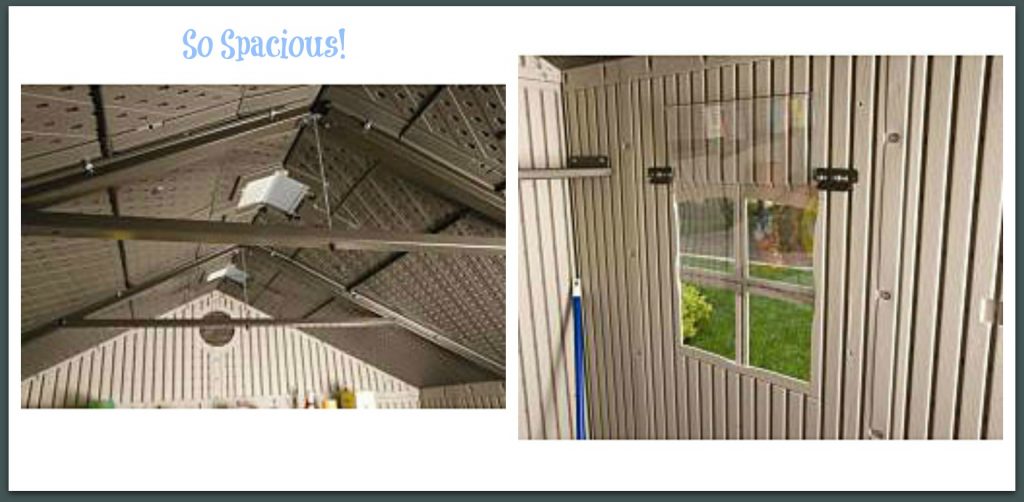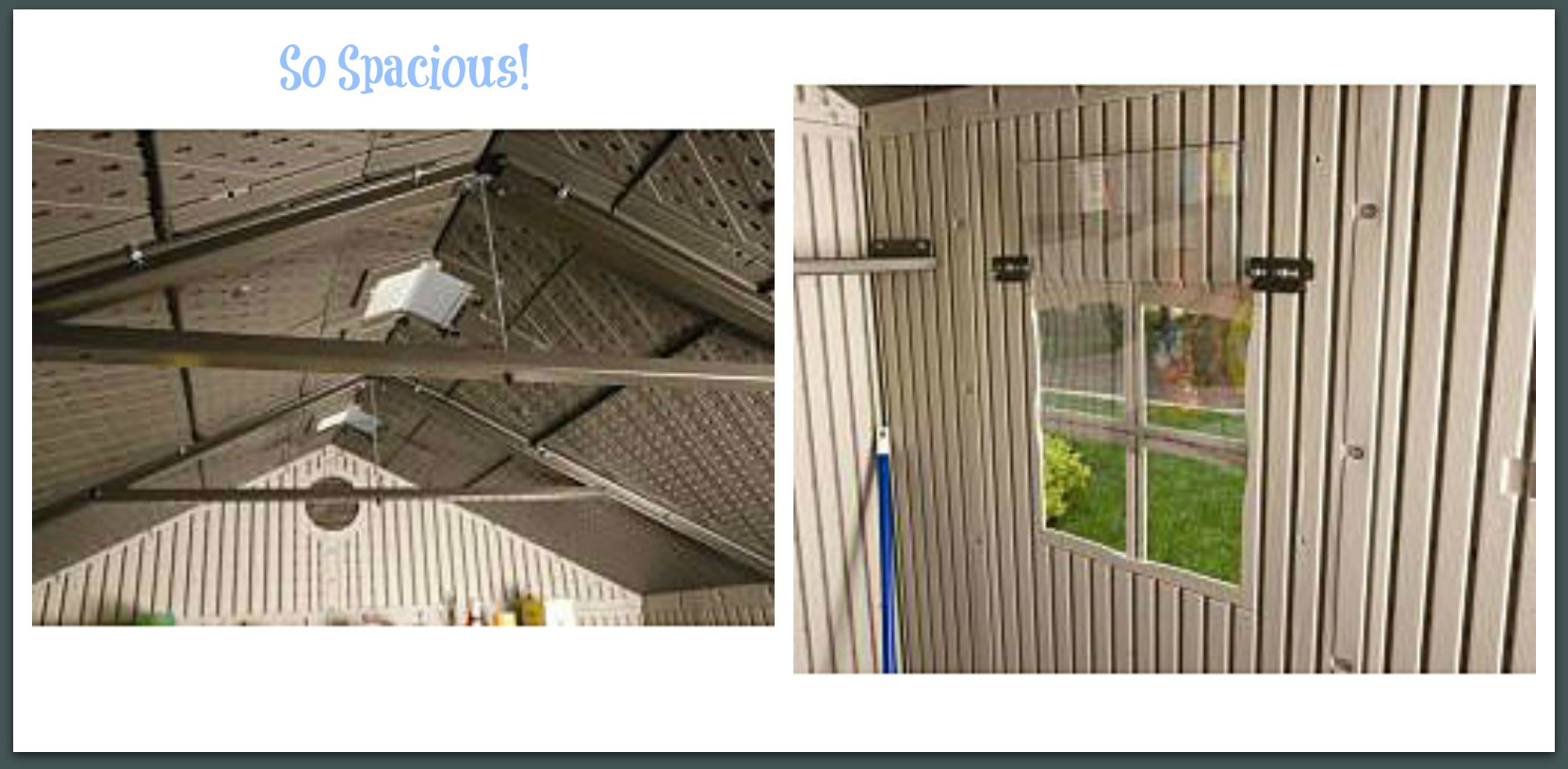 The Lifetime Storage Shed allows you to safely store your garden items, ATVs and more in this nice looking shed from Lifetime. This storage shed will also give your property a clean and organized look, something we need so badly around here!!!
Some other features of the Lifetime Storage Shed
Reinforced with powder-coated steel, this shed will stand up to the weather year after year
Classic styling features faux slate shingles and faux wood siding
Gable Vents
Skylights
Two windows
Locking door
Non-slip flooring and shelving
High-density plastic construction
Requires no annual maintenance
No painting
Shed measures 8 feet long x 12.5 feet wide
Pretty nice huh? I know I could use this storage shed. Do you use a storage shed on your property?