I was sent product to check out.  I was not paid for any of the opinions or reviews expressed on this blog. This post includes my affiliate links.

SanDisk's Latest And Highest Performing Back-To-School Items
Now a days you just have to have lots of things for the new school year. Some things that are required and the other things, you just WANT. Thank heavens my little lovins is only going into first grade (only?! Yikes :(). So, he does not need too many things nor does he WANT too many things, just yet...
To make life more easier at school (and of course, at home!) SanDisk
has come out with a new list of the latest and highest performing back-to-school items! Now, to just check 'em out!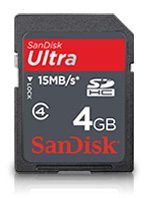 I received two great items from SanDisk
, some very much NEEDED items!!! I got the SanDisk Ultra SDHC and the Cruzer Facet USB Flash Drive to check out. We so needed a new SanDisk Memory Card! The one we have, we have had FOREVER and we only have this one! Sure, I have a few others, just can't find them, like ANYWHERE 🙁 Makes me so sad too, because my daughter's birth and her newborn pictures are on one of the ones that is lost. It is heartbreaking to us 🙁 I take pictures and then I don't do anything with them, well, now I put them on Facebook and my blog, but back then, I just took the pictures and left them on the cards. Now I am trying to make photo books and things like that too.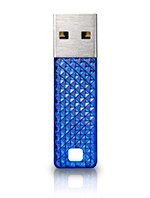 Anyways, the SanDisk
4GB Memory Card is so nice to have! The Ultra SDHC offers reliable photo storage with lightning fast speeds that can transfer dozens of photos an HD videos to your computer's hard drive in seconds. This means less time uploading and more time to edit, share, and play. Oh how I love this!!!!
The SanDisk Cruzer Facet (and the Cruzer Pop flash memory USB drive) is great for students and us parents too. This is built to withstand the demands of constant use and these drives offer function and fashion that goes far beyond the basic USB. These range from 8GB to 32GB, both models offer secure and reliable flash memory that makes transferring papers, notes, videos and music a breeze for students. So, makes homework a breeze, right??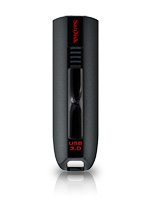 There is also the SanDisk Extreme USB Flash Drive that made this list. Though I did not receive this, I had to mention it. This is perfect for college students with deeper needs than what the normal USB offers. It can transform 3GB files in 20 seconds and 40GB files in just under four minutes. 16GB to 64GB sizes available. (You must have a USB 3.0 enabled computer).
So, don't forget to check out SanDisk for some back-to-school ideas!
Buy
You can purchase these SanDisk items online at  http://www.sandisk.com/ or Amazon.com
.