*Product received. Opinions are my own.
Do you have a hard time falling asleep or staying asleep? I might have a solution for you! My hubby has a very hard time getting comfortable at night. He tosses and turns and our whole bed will shake from it, making me not be able to sleep either! We both wish we could fall asleep faster and stay asleep!
One thing we have learned is we must have a fan on, a sound machine on and my hubby needs a good pillow. Otherwise, we will both have a sleepless night.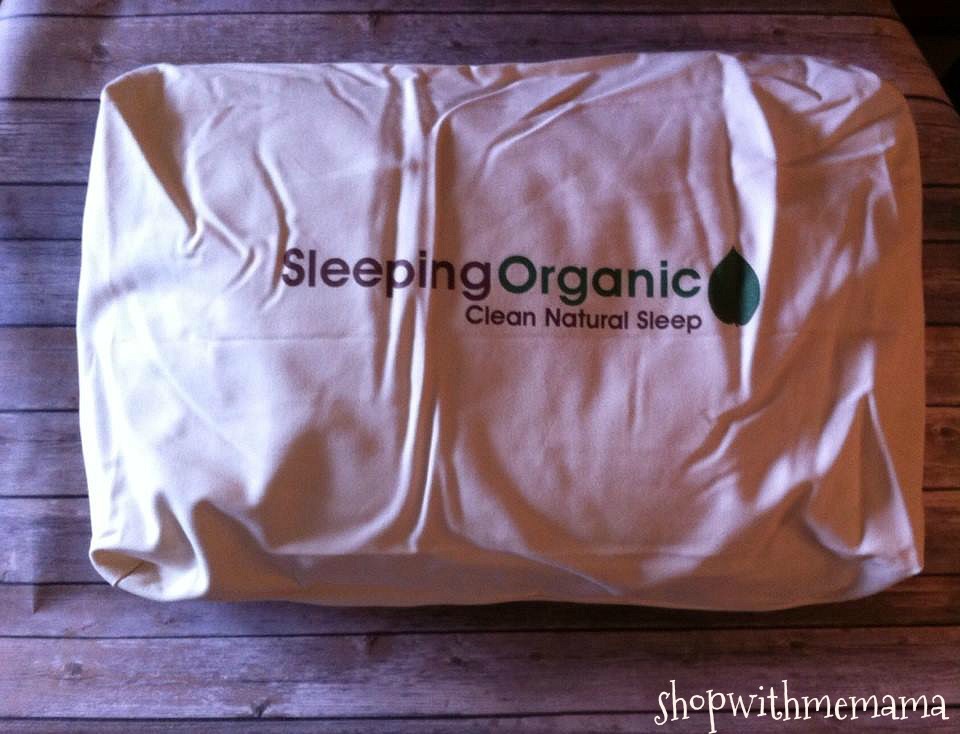 Sleeping Organic is an eco-friendly bedding and mattress company. They carry some great products and one of their products is the Sleeping Organic Natural Shredded Latex Pillow. This pillow is different from any pillow I have used before. Why? Because you can adjust the shredded latex inside the pillow (pull it out) and adjust the pillow to how you want it to be.
Whether you like a firm pillow, squishy pillow or whatever, you can customize this pillow to fit what you need. I love this!
How Do I Customize My Sleeping Organic Natural Shredded Latex Pillow?
It is so easy to do! Just follow the steps below!
A) Do it slowly
B) Be in a place where you can easily clean up the latex (hardwood floor so you can sweep it up or over a trash bag).
C) Decide how soft you want to make it.
–Most people want to make the pillow softer as they include extra latex for those who enjoy sleeping with a firm pillow.
Before you unzip the pillow, push the latex to the bottom so it doesn't volcano out of the pillow and makes a mess everywhere.
That's it! You are on your way to a better night's sleep!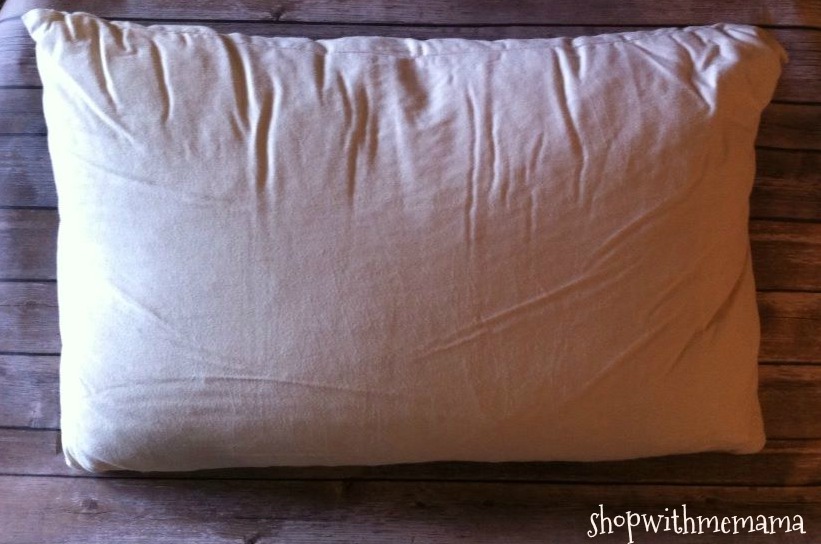 Since using the  Natural Shredded Latex Pillow, my hubby has noticed sleeping more soundly and not waking up quite as many times as he normally would. I can certainly vouge for that! I have been also sleeping better because he is not shaking the bed all night from tossing and turning!
The pillow is made from 100% Soft brushed organic cotton that is filled with 100% natural latex shred. Extra shred is available for purchase if needed.
The pillow comes in three different sizes:
Standard: 20 x 26″ – 4-5 lbs. fill Retails for $99.00
Queen: 20 x 30″ – 5-6 lbs. fill Retails for $119.00
King: 20 x 36″ – 7-8 lbs fill Retails for $129.00
So far, so good. My hubby is enjoying his new pillow and his sleep!
Buy
You can purchase the Natural Shredded Latex Pillow online at https://sleepingorganic.com.
Win!
One person will win a Standard Natural Shredded Latex Pillow of their very own! Yay!
Rules
The contest is open to US 18+. Giveaway will end on May 10, 2017, at 11:59 PM MT. The winner will have 48 hours to confirm their win after I email them, or a new winner will be chosen. I am not responsible for lost or stolen mail.