*This is a partnered post. Opinions are my own.
I can't say I struggled in school, I just did not really care for it. There, I said it! Okay, maybe I struggled a tiny bit with one subject… MATH. I just did not 'get' it and hated trying to learn it!
It probably did not help the matter, when I got home and had my dad help with the math problems. He always was smart with math and knew it all, so he would get upset and yell a little bit at me when I did not 'get' the problems right away. So, I stopped asking my dad to help.
Now, perhaps if we had computers back in the day, when I was younger (Oh how typing that makes me feel so elderly, sigh..), and had a site like sofatutor.com, I would have excelled at math.
What Is sofatutor.com?
sofatutor Empowers K-12 Students with Powerful Learning Tools. It has thorough video lessons that explain topics in easy-to-understand ways and after you watch the educational videos, you can then do some worksheets.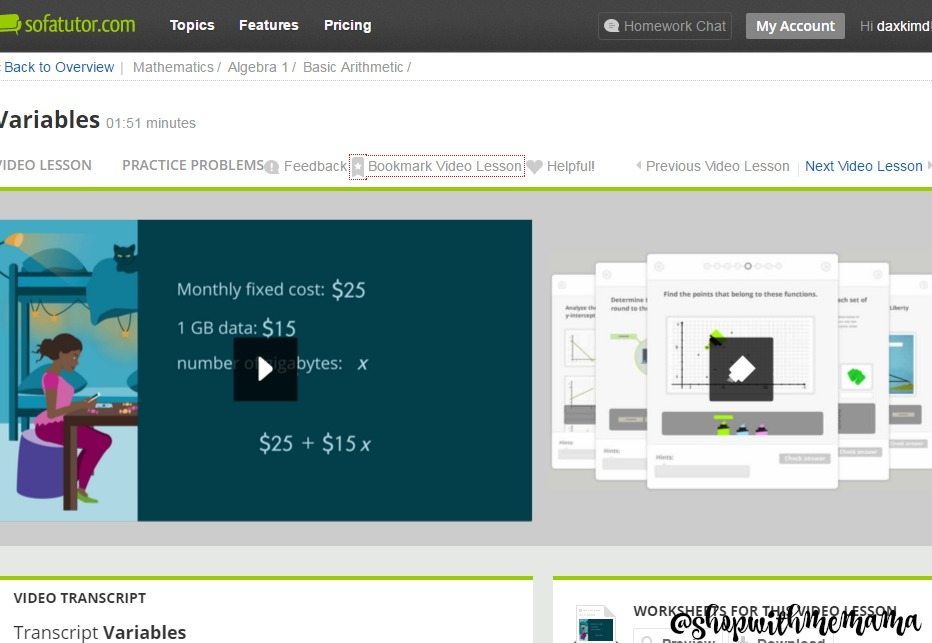 I love that after each video, you can work on the worksheets and then check your answers. It is all so thorough, easy to understand and makes learning FUN. I never thought I would say MATH was fun, but if you watch the videos and then do the interactive practice problems and comprehensive worksheets, you will see what I mean.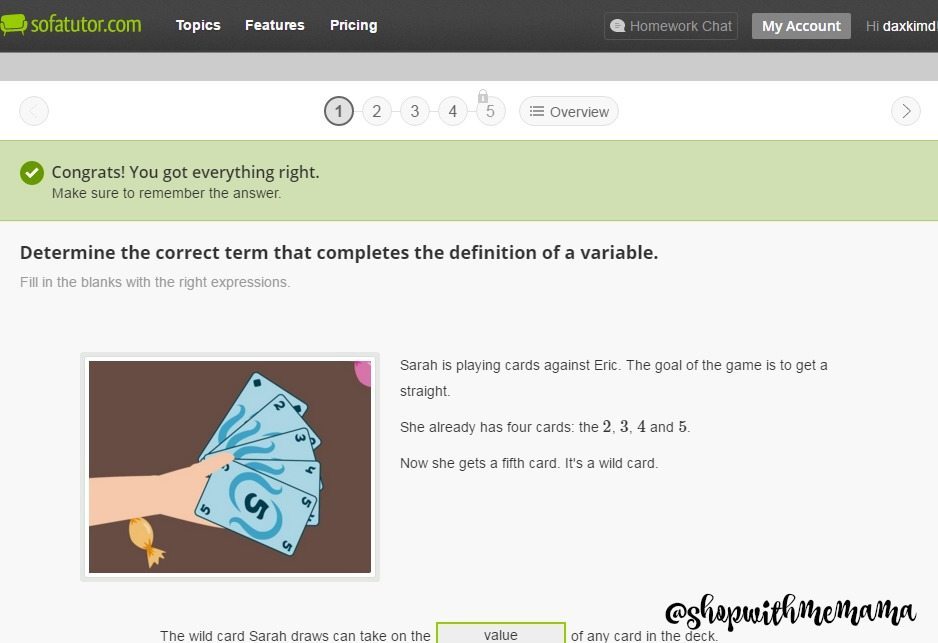 Plus, if you are having a hard time on a problem, credentialed teachers are there for you and can answer your individual questions via the Homework Chat! Just type in your question and they will help you solve it and work through it with you! I love that because I am not available every second to help answer my kid's questions on their homework. This gives me a break and my kids can figure out the answers 'on their own'.
sofatutor.com really is a one-of-a-kind site! It has 13,000 video lessons, 30,000 practice problems and live Homework Chat for students that require additional support. Right now, over a million students across three European countries, use this platform to help improve their academic achievement! Amazing!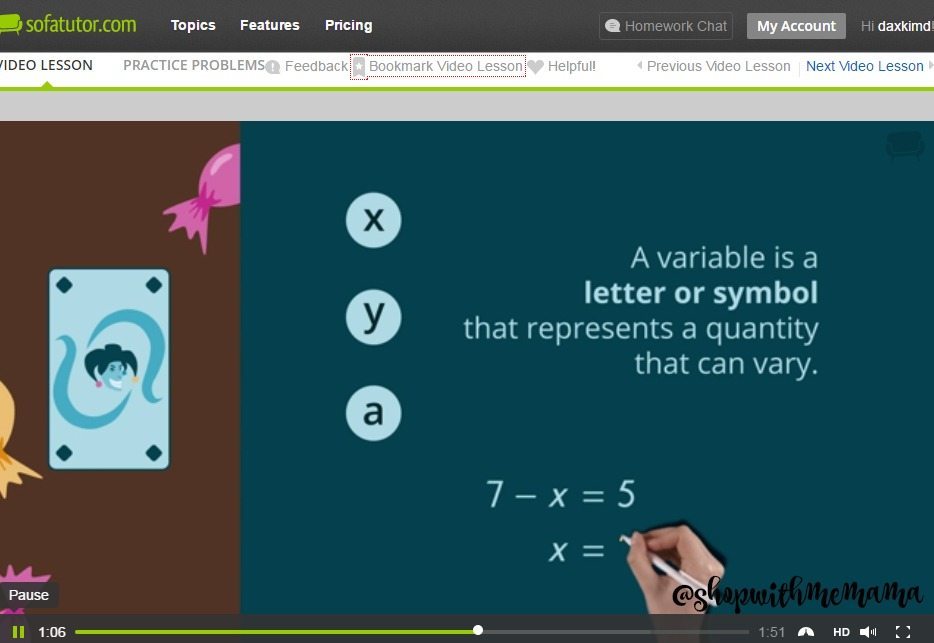 What Topics Are Covered?
Right now, Algebra 1 is the only topic, BUT this will soon expand to include the full breadth of the U.S. curriculum which will be added till 2017!
Algebra 1 has many videos to watch and learn from and many interactive, educational and fun worksheets to complete, following each video.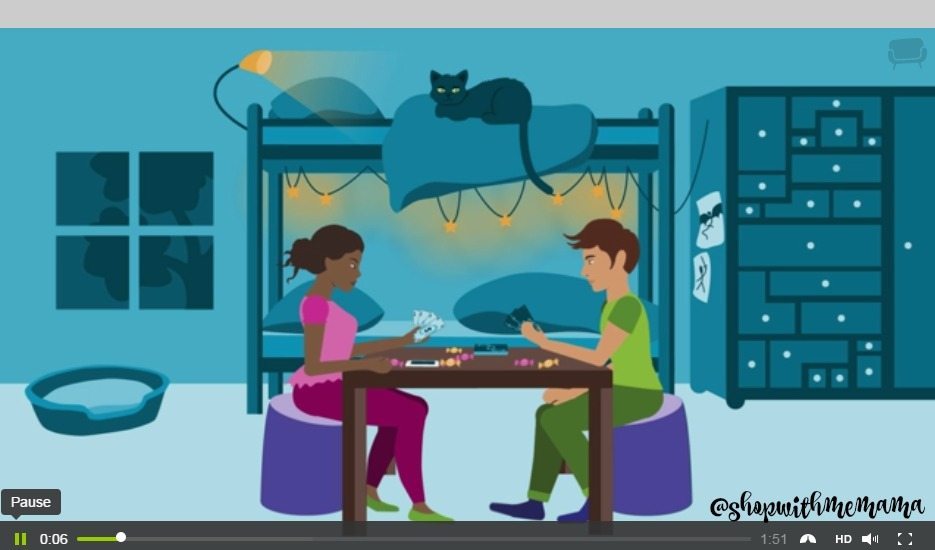 Is sofatutor Right For Me?
sofatutor is great for students learning Algebra 1. Great for teachers, parents or any child in school or anyone struggling with math!!!
Special Deal Just For You!
Grab your Special Deal! Get a lifetime subscription to sofatutor.com for just $9.99! That is a savings of $190!! You can't say no to that! Education is SO important!
Get Social!
Connect with sofatutor.com on Twitter and Facebook!
What Was Your Favorite Or Least Favorite Subject In School?