I know you have tried the Stove Top stuffing, right? It is really easy to make and really delicious. Growing up my mom always made Stove Top Stuffing with all of our Thanksgiving and Christmas meals. It was a tradition, in a way. Below, I have a yummy easy chicken bake recipe for you and your family!
*This post includes my Amazon affiliate links.
Stove Top Stuffing Mix & Easy Chicken Bake Recipe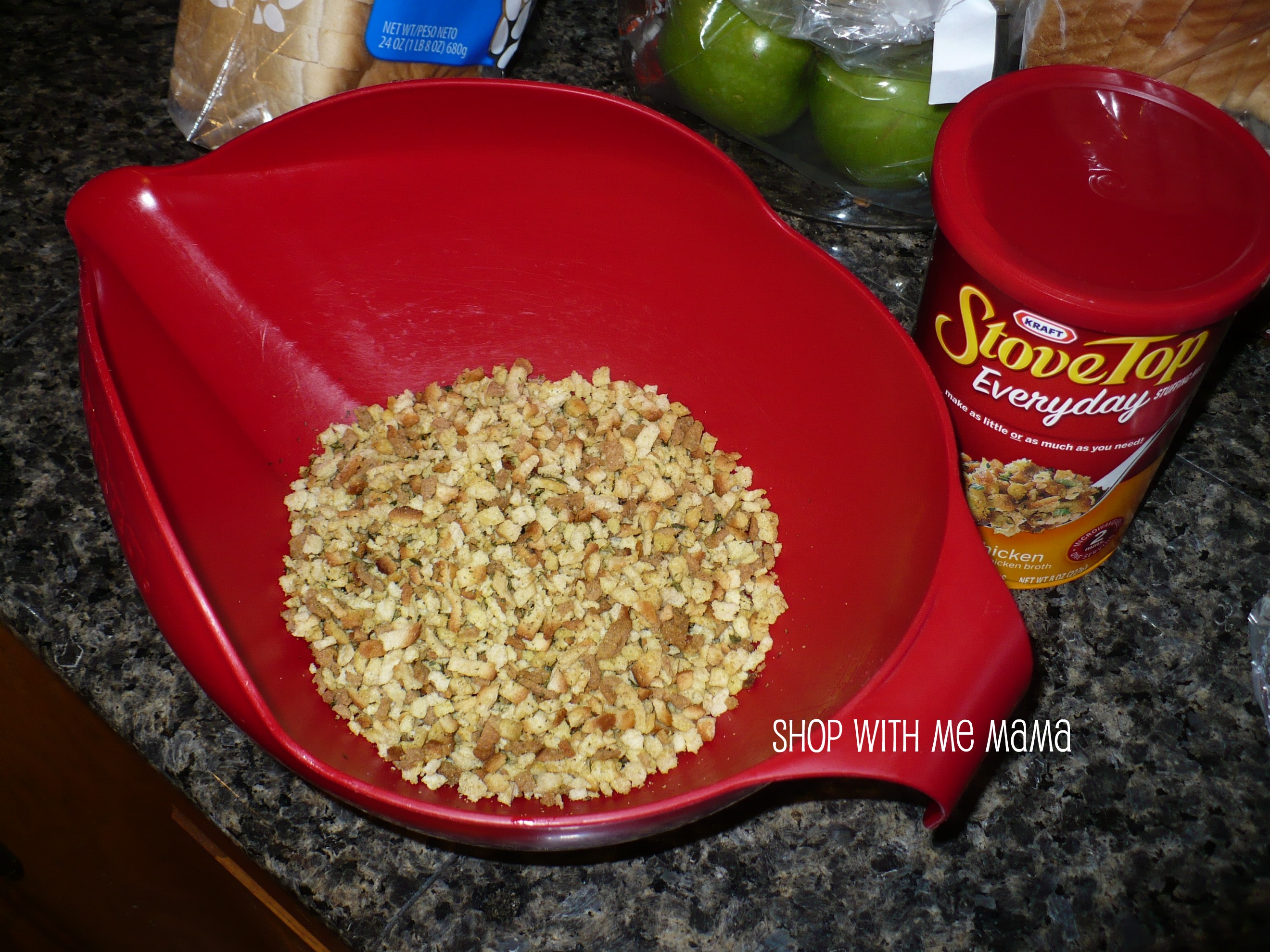 I now feed Stove Top to my family too. I love how easy it is to mix up and in a few minutes, you have delicious stuffing. You can make it their way or you can step it up a bit and add your own ingredients to make it YOURS.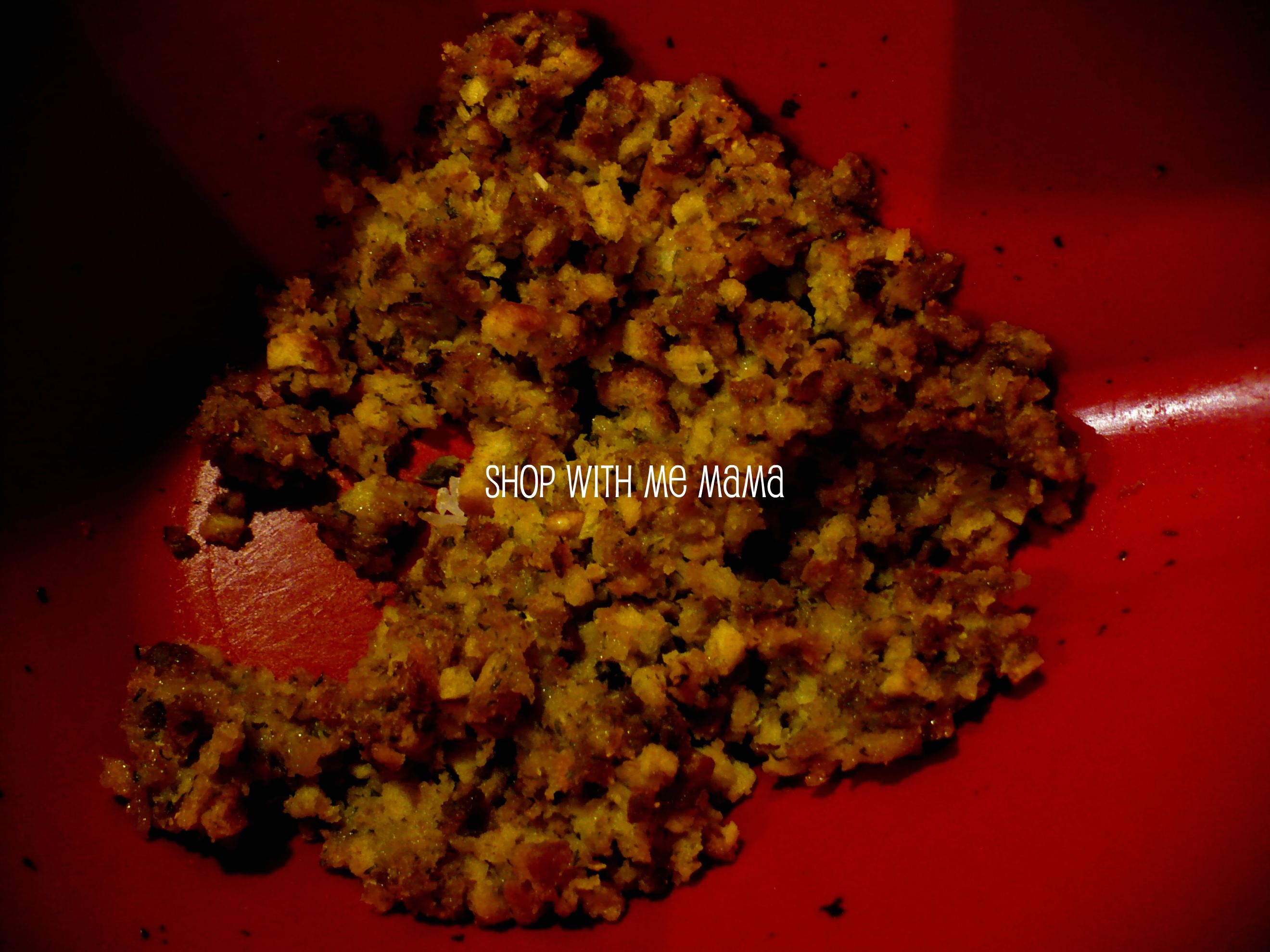 In the past two weeks, since receiving my samples of Stove Top, I have gone through 1 1/2 of the containers I received! I received 3, just so you all know 🙂 I have made delicious whole chickens with the Stove Top and steamed veggies and rice. My family loves homemade meals and adding the Stove Top really fits into the homemade meal theme.
Stove Top everyday stuffing mix is available in a convenient resealable canister, which is so nice! Are you tired of the same old potatoes as the side dish for your meals? Ya, me too! The Stove Top is easier to prepare and packed with really flavorful herbs and spices, making your side dish suddenly not so boring, but totally yummy!
It is available in Chicken and Homestyle Herb, and one serving of Stove Top Everyday Stuffing Mix takes only two minutes to prepare in your microwave! It will make every dinner more exciting and tastier.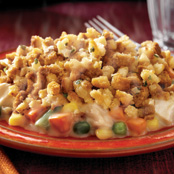 Easy Chicken Bake Recipe
Check out Stove Top's Easy Chicken Bake, YUM! To find more great recipes for Stove Top, Please visit them online!! (Taken from the Stove Top Website):

Prep Time: 10 min
Total Time: 40 min
Makes: 6 servings
Recipe
Preheat oven to 400°F. Prepare stuffing mix as directed on package; set aside.
Mix chicken, soup, sour cream and vegetables in a 13×9-inch baking dish; top with the stuffing.
Bake 30 min or until chicken is cooked through.
Nutrition Information (per serving)
| | |
| --- | --- |
| Calories | 420 |
| Total Fat | 15 g |
| Saturated Fat | 4.5 g |
| Cholesterol | 80 mg |
| Sodium | 990 mg |
| Carbohydrates | 35 g |
| Dietary Fiber | 3 g |
| Sugars | 5 g |
| Protein | 31 g |
| Vitamin A | 30% DV |
| Vitamin C | 6% DV |
| Calcium | 8% DV |
| Iron | 15% DV |
Kraft Kitchens Tips
How to Thaw Chicken Safely and Quickly
When thawing chicken under running water, be sure to use cold water. Keep the chicken in its original wrap or place in a water-tight resealable plastic bag. Be careful not to cross-contaminate other food products, work surfaces or utensils with the dripping water.
Storage Know-How
Package boneless skinless chicken breasts in recipe-size portions in the freezer. Thaw only the amount needed for a recipe. Check out my other yummy simple dinner recipes for more dinner inspiration!
How do you prepare your Stove Top Stuffing Everyday Mix? Are you going to make this easy chicken bake recipe?