*Take An Adventure With Dad In KEEN Footwear! Shoes were received to review. Opinions are my own.
Ever since my hubby and I had kids, we have had some really great outings with them! From going to the beach, Disneyland, and road trips to hiking, camping, and visiting our favorite place; Yellowstone National Park! So many fun things we have done together and many more coming up!
Take An Adventure With Dad In KEEN Footwear
With Father's day around the bend, my hubby and kids have been planning some seriously fun things to do on that special day! One thing they will be doing is taking a hike around the back roads/areas of the town we live in. There are SO many hidden places to hike and just be in nature. Living in Idaho, and in the country, certainly has its perks!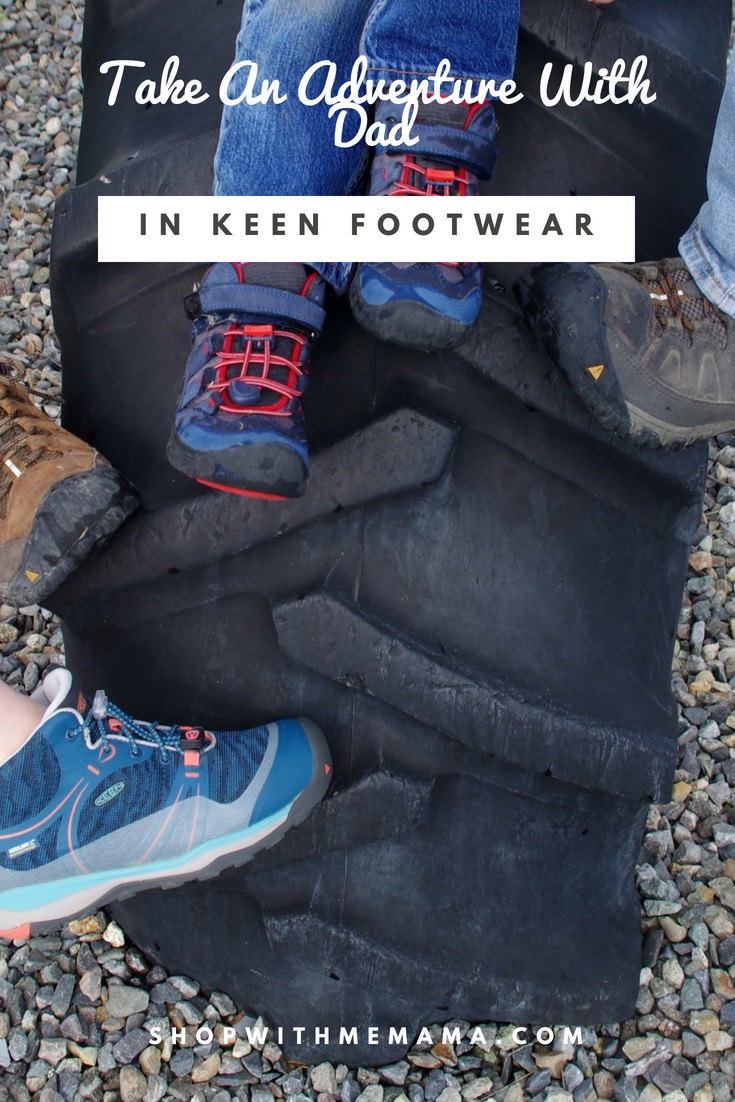 We can easily take a nature walk right from our back door. We have large mountains that surround our home and it is just breathtaking! Living in a small valley is so beautiful!
There are also plenty of hot springs around us! Those are places we must visit this summer, together! But, it will take a bit of hiking to get there!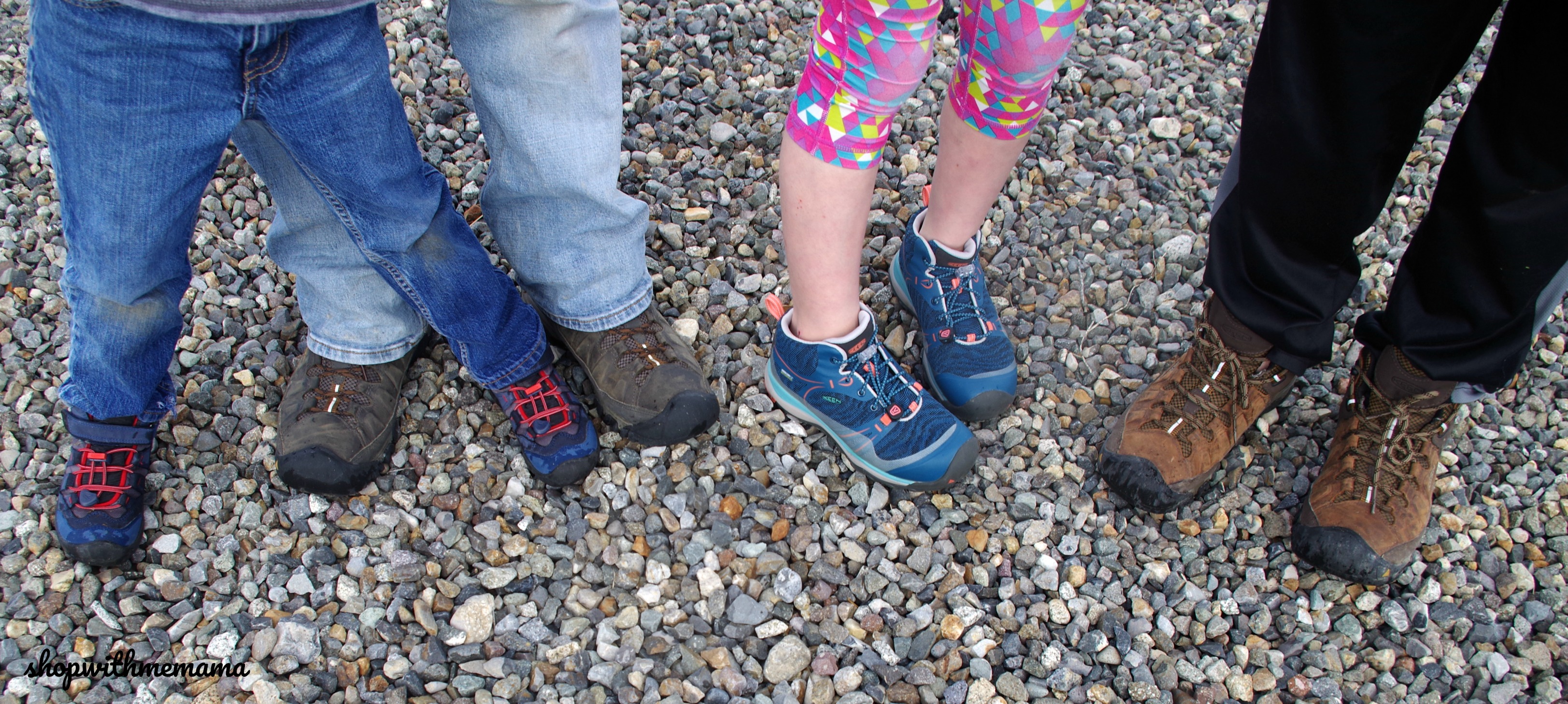 My hubby and three kids were sent some hiking shoes/boots from KEEN Footwear to help them with their daddy and my hikes this summer! They are all so exciting and they certainly love their new KEEN Footwear!
We have always been a HUGE KEEN shoe brand fan, my hubby owns several pairs of KEEN boots and my daughter and oldest son do too! So, receiving some new hiking shoes/boots from KEEN, to get them out hiking this summer was the icing on the cake!
All this, right out our back door!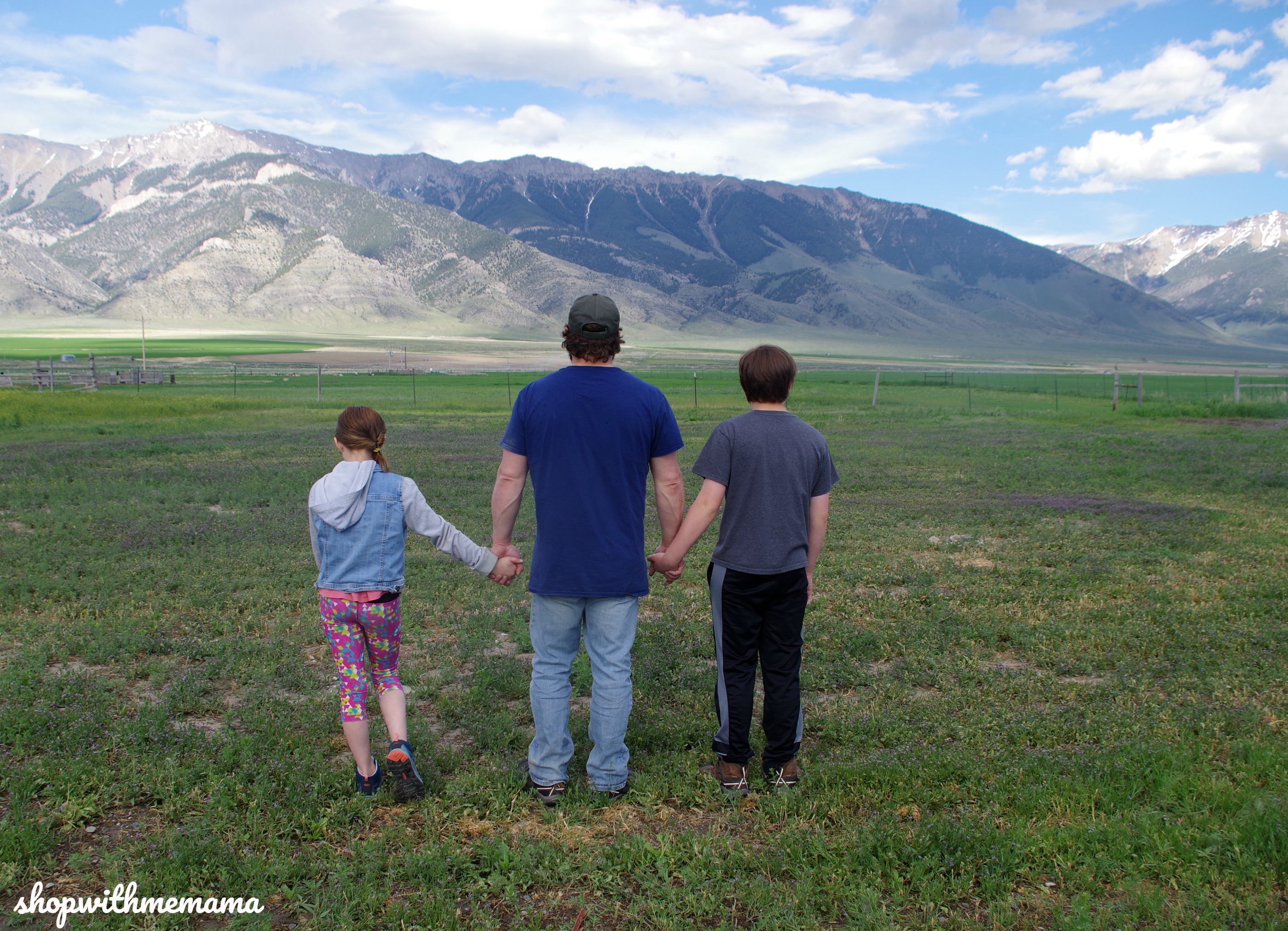 We received the following shoes from KEEN:
Targhee EXP Boots (For Hubby)
Targhee III Waterproof Mid Boots (for my oldest son)
Big Kids Terradora Mid Shoes (for my daughter)
Little Kids Hikeport Waterproof Mid Boots (for my youngest son)
We love being outdoors and now that the weather is finally warming up, it is a great time to get out and do something together! KEEN has shoes for everyone in your family! Whether you are taking a hike, going running or just playing by the ocean, KEEN has shoes for your family!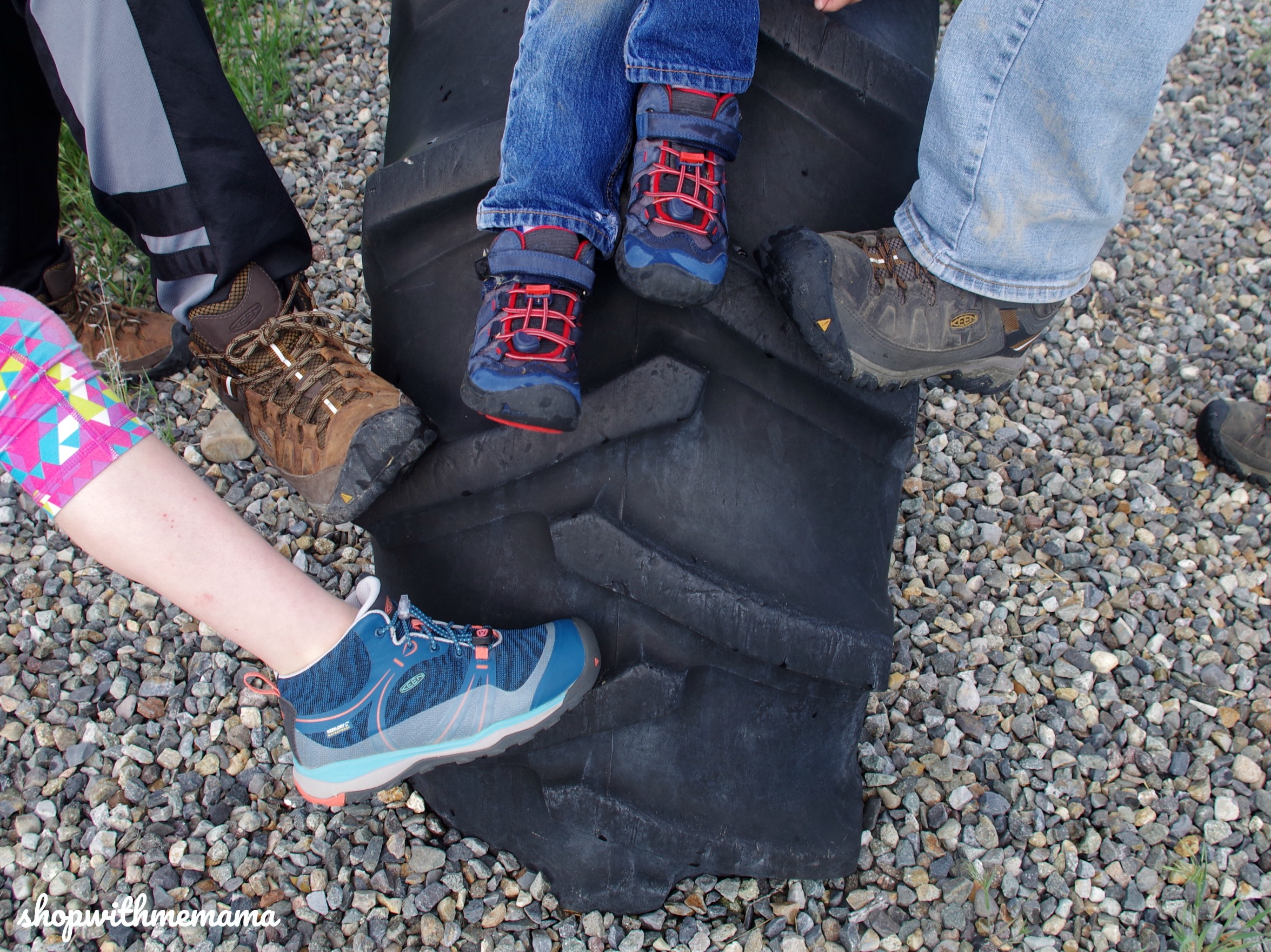 KEEN and KEEN Kids are dedicated to creating world-class products that support active families as they adventure, explore, and grow. This is a great brand that is family-friendly and wants to help your family create long-lasting memories with their footwear. Keen shoes definitely last a LONG time. I know this because we own quite a few pairs of them!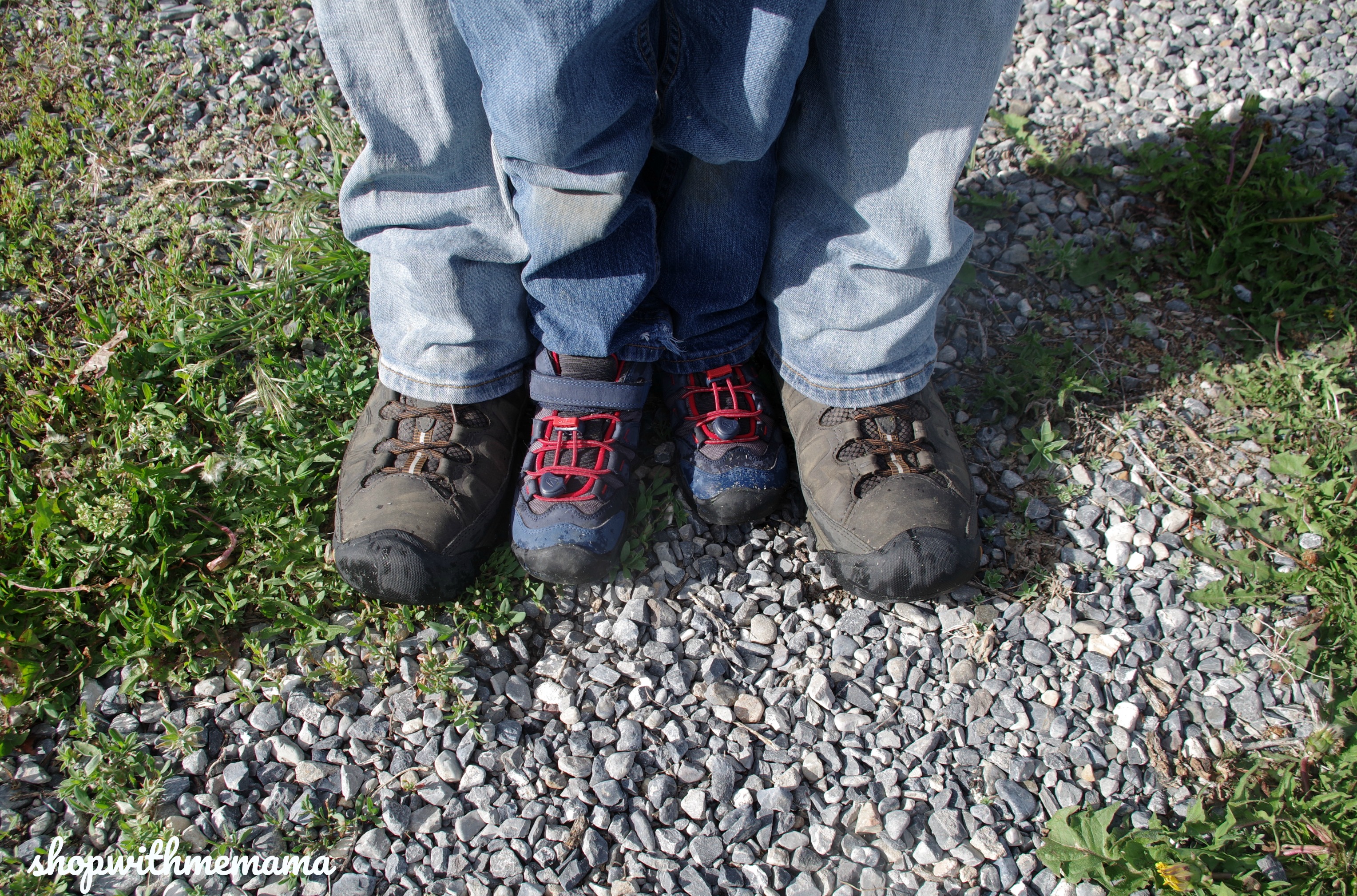 Having a family adventure is something my family looks forward to each weekend. We try to get outdoors as much as possible and find new places to hike or camp! This year, it is going to be an even bigger adventure for us now that my youngest is able to hike and camp more too!
Is your family passionate about getting outside and pushing limits? Let KEEN Footwear help you with that! They have a ton of styles to choose from and something for everyone in your family. With the support of KEEN shoes, your family can go anywhere!
Buy
You can check out KEEN and KEEN Kids shoes by visiting them both online (just click their links!).
What adventures will you be taking this summer?