*This is a sponsored post. Opinions are my own.
I used to make crafts all the time, but that was way before kids. I was very crafty and always had some sort of craft going on. I miss it so much!
So, I decided to do something crafty and make a cute Tea Candle Glass Ball Heart Decoration For My Home. It turned out really cute! The final touch? Was a  VELCRO® Brand One-Wrap Tie! It finished off my project perfectly and dressed up my craft for Valentine's Day! I am very happy with it!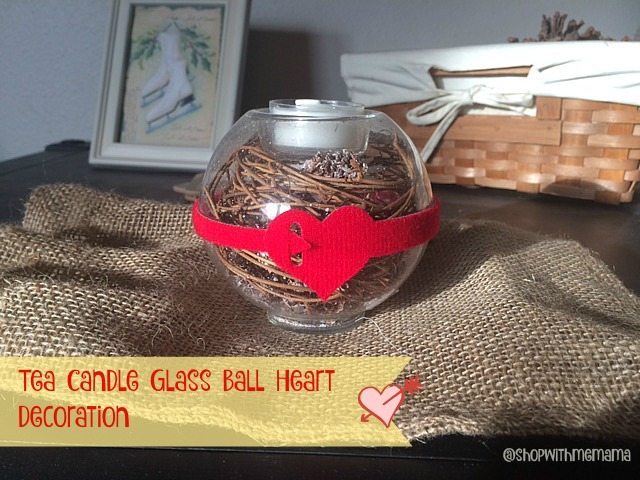 I just went to the craft store and picked up a few, cheap items like a small glass bowl, some curly willow or twigs, some fake snow, tea candles (I got white), tiny pinecones and that is all.  I was provided with the VELCRO Brand One-Wrap Ties, so I just needed the other supplies to get started.
I simply filled the small glass bowl with the curly willow/twigs, added the fake snow and shook it around a bit and then taped off the bottom so it would not come out. Then I turned the bowl over and there was a perfect spot for the tea candle! I then strapped the VELCRO Brand One-Wrap Tie on the center of it. The tie fit perfectly so no need to glue it on. I love the VELCRO Brand One-Wrap Ties because they are so easy to use and can be used for any projects you have.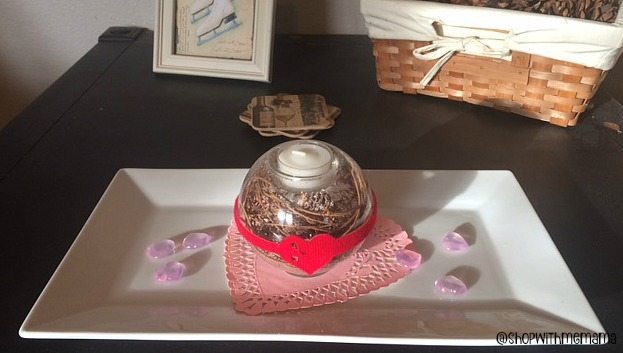 The VELCRO Brand One-Wrap Ties are strong and durable! I want to use some on little Valentine's Day handheld bouquets for my friends! They would be perfect for holding the bouquets together! Just strap one on the stems of the bouquet and there you have it! Easy gift to give on Valentine's Day or any day of the year!
Fun Tips From The VELCRO Brand!
·         Send your kid to school with a handful of VELCRO® Brand PRESS-LOK® bags—they're a great way to organize candy, Valentine's Day cards, and more. The sturdy, reusable bags are easy for little fingers to open and close, and they'll stand up to being used over and over.
·         Dress up that DIY Valentine's Day box with VELCRO® Brand One-Wrap Ties. They're an easy way to add a little love to your crafty masterpiece. What's more, they are the perfect "cherry on top" of any Heart's Day gift! ♥
·         Consider a practical, personal gift for your significant other—think of it as a Valentine's Day stocking stuffer. Husbands—your wife will be thrilled if you finally make the mess of cords behind every TV in the house "disappear"—with VELCRO® Brand One-Wrap Ties.
You can purchase the VELCRO Brand One-Wrap Ties online at http://www.velcro.com/ or Amazon.com.
Get Social!
You can connect with the VELCRO Brand on Twitter, Facebook and Instagram!
What Do You Think Of The VELCRO Brand One-Wrap Ties? What Would You Use Them For?