*Sponsored post. Content is my own.
We have all been stuck in traffic before and it is no fun. Sitting there for minutes to hours is too long for me. I want to be in a vehicle that is not only very comfortable, but has a good radio and other fun additions. I love the new and used cars at http://www.drivepearl.com/. They have a great inventory! If I was stuck in traffic with one of those vehicles, I would not mind so much!
The best and worst commuting cities in 2015, of course Seattle, Washington is on this list! Duh! So glad I do not live there anymore! The traffic was just horrible and stop and go all the time. Check below, for The best and worst commuting cities in 2015.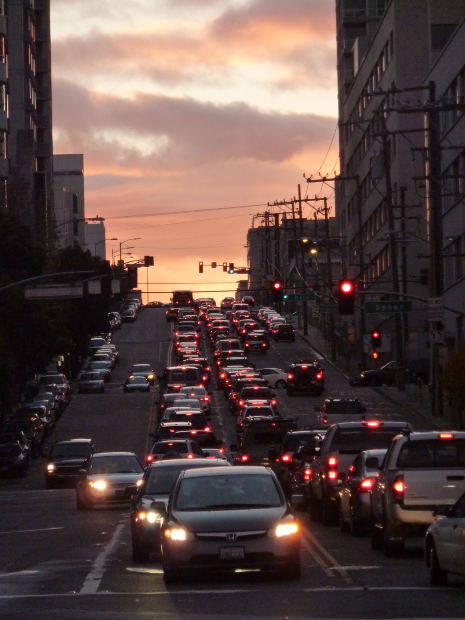 A recent study on the worse commuting cities of 2015 done by NerdWallet might help you if you are considering moving.  A bad commute can really put a damper on your day and can really affect your quality of life.  Something to also consider is that while some of these cities might have bad commutes, they might also have better public transportation and might be more walkable than others.  
Boston was voted the worst city for traffic, with commuters experiencing 53 hours of traffic delays each year.   Washington DC, Los Angeles, CA; Miami, FL; Chicago, IL; San Francisco, CA; Philadelphia, PA; Seattle, WA; Detroit, MI; & New York, NY are also included as the worst cities.
 I haven't lived in the other cities, but as a former Seattleite, I can attest that the traffic is quite horrendous here.  They also don't have the best options available for public transport although they are finally working on a new light-rail system.  It's also not that great for cycling, although better than many places in the US, but hopefully this will soon change.
 If you're commuting from Seattle to the Eastside for work, you'll either have to pay a $5.00 toll each way across the 520 floating bridge or take the I-90 to I-405.  Beware some of the worst drivers on Earth can be found here!  The closer you live to your employer, the better!  
In another study by Kiplinger, the top three best commuter cities were Hartford, Connecticut for being bike friendly, Bedford, Rhode Island for a ton of low-cost parking; and Rochester, New York for the lowest on average commute time.
Have You Ever Been Stuck In Traffic? How Did You Spend Your Time?