*Ultrasonic Diffuser received. This post includes my affiliate links.
Have you ever used or wanted to use an ultrasonic diffuser? I have and so I do use an ultrasonic diffuser and I love them! Yes, I have a few of them around my home!

Halloween Forevermore is excited to announce their Harvest Collection, featuring 4 brand new ultrasonic diffusers and an essential oil gift set! I received one of the diffusers and essential oils gift set and I LOVE how it looks and how it makes my house smell so good!
Ultrasonic Diffuser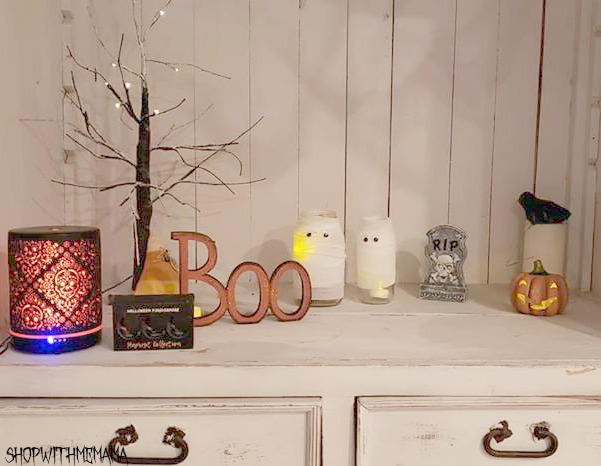 I chose the Black Damask Skull Diffuser with the fall scented essential oils. They also have this diffuser in white! I chose the black because it fits better with my decor and I I love that the lights show up better in the black diffuser! So beautiful and creepy at the same time!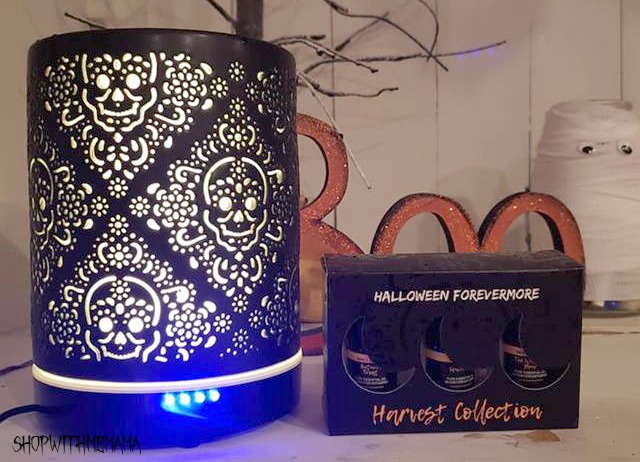 Right now, I have the Spiced Chai, (which is A deliciously spicy blend of Cardamom, Cinnamon, Ginger, and Clove) diffusing in my home. My home has never smelled so good!
Description
*Handcrafted ceramic diffuser designed with the horror fan in mind
*Multiple light settings for great ambiance
*130ml Capacity uses 10 – 20 drops of essential oil to diffuse up to 540 sq ft
*60, 90, or 120-minute continuous operation
*Uses ultrasonic vibrations that won't compromise essential oil integrity
This ceramic ultrasonic aroma diffuser features an intricate damask and skull pattern that will delight any horror fan. Perfect for use all year long, this beautiful diffuser will set the scene and fill your home with the therapeutic aroma.
I love how well-made this oil Ultrasonic Diffuser is. It is ceramic and the skull design on the ultrasonic essential diffuser is so beautiful! I love all of the detail in it.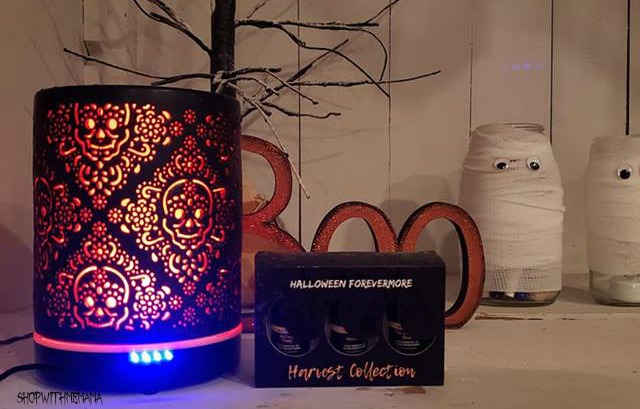 The setup of the essential oil ultrasonic diffuser was simple. I just took it out of the box, placed it where I wanted to display it in my home and added the water. Next, I added anywhere from 5-20 drops of the essential oil or essential oils (you can mix them up too!) into the water in the diffuser. After that, I put the cover on it and then slid the ceramic top over it, plugged it in and turned the diffuser on.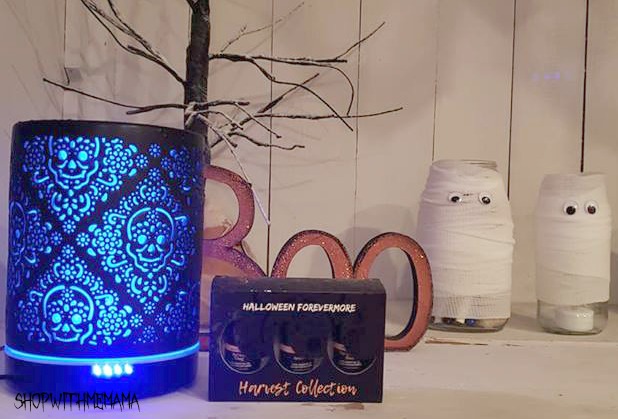 You can either just turn the Ultrasonic Diffuser on and the lights will change continuously or you can press the other button on the diffuser and set the color you want it on and that color will stay till you change it again or press the button to let it filter through all the colors on a continuous basis.
This ultrasonic aromatherapy diffuser is very quiet, you can barely tell it is on! It is relaxing to look at and would make a great addition to any room in your home.  I love the fine mist that comes from these diffusers!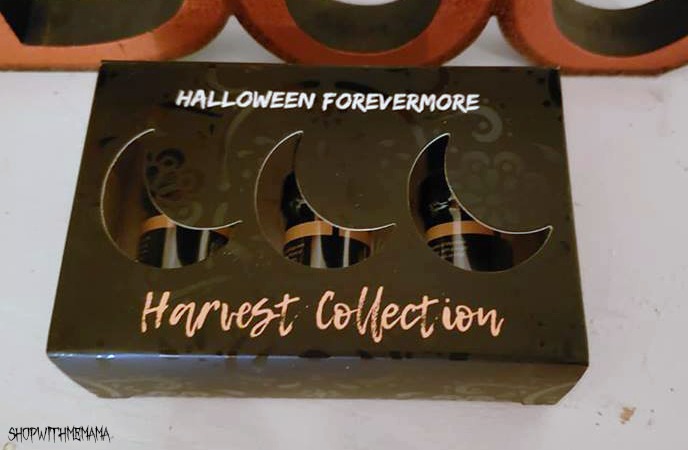 The gift set comes with these three essential oil blends:
3 pure essential oil blends for Autumn:
– Autumn Treat: A bright blend of Mandarin and Grapefruit, with a touch of Vanilla for trick-or-treat sweetness.
– The Witching Hour: An enchanting blend of Pine, Frankincense, Patchouli, and Lavender.
– Spiced Chai: A deliciously spicy blend of Cardamom, Cinnamon, Ginger, and Clove. (my favorite essential oil!)
All of these essential oils smell good and can be mixed with the other essential oils to make a yummy scent! The fragrance it emits smell so good and is natural smelling.
Their essential oils are 100% Natural Pure Essential Oils. No fillers, NO Additives, or Carriers Added. Perfect for diffusing with our Harvest Collection Diffusers. Fill your home with the scents of Autumn with our special gift set, all formulated with the Fall season in mind.
Each box includes 3 Amber Brown Bottles – 5ml each. The dark amber help keep the essential oil integrity intact. For use in any essential oil diffuser.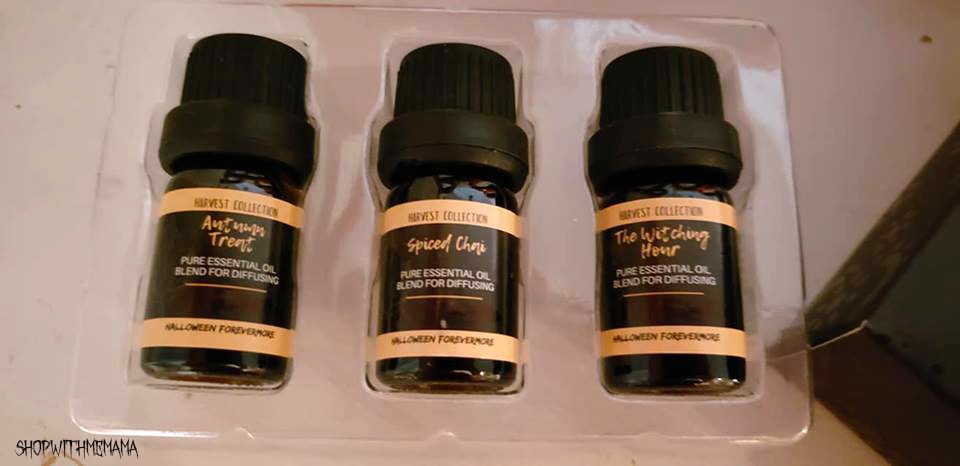 If you are looking for other essential oil ultrasonic diffusers, Halloween Ever More has them! They also have some really cute (but spooky!) diffusers for you to choose from.
The Ancient Skull diffuser is totally adorable! This ceramic diffuser features a unique handcrafted ancient skull design that will delight any horror fan. Perfect for use all year long, this spooky diffuser will set the scene and fill your home or bedroom with a therapeutic aroma.
The Sugar Skull Diffuser is fun! This ceramic Ultrasonic Diffuser features a unique handcrafted Day of the Dead sugar skull design that will delight any horror fan. Perfect for use all year long, this beautiful diffuser will set the scene and fill your home with a therapeutic aroma.
Wax Warmers
Halloween Forever More also has some wonderful, Halloween wax warmers!
*Curse of the Werewolf (currently on sale for only $9.99!!!!): Considered the most savage monster of folklore, Halloween Forevermore is proud to howl about our own take on the often tragic but always horrifying creature known as the Werewolf! Our Curse of the Werewolf wax warmer is a perfect fit for the Werewolf fan and Halloween collector alike!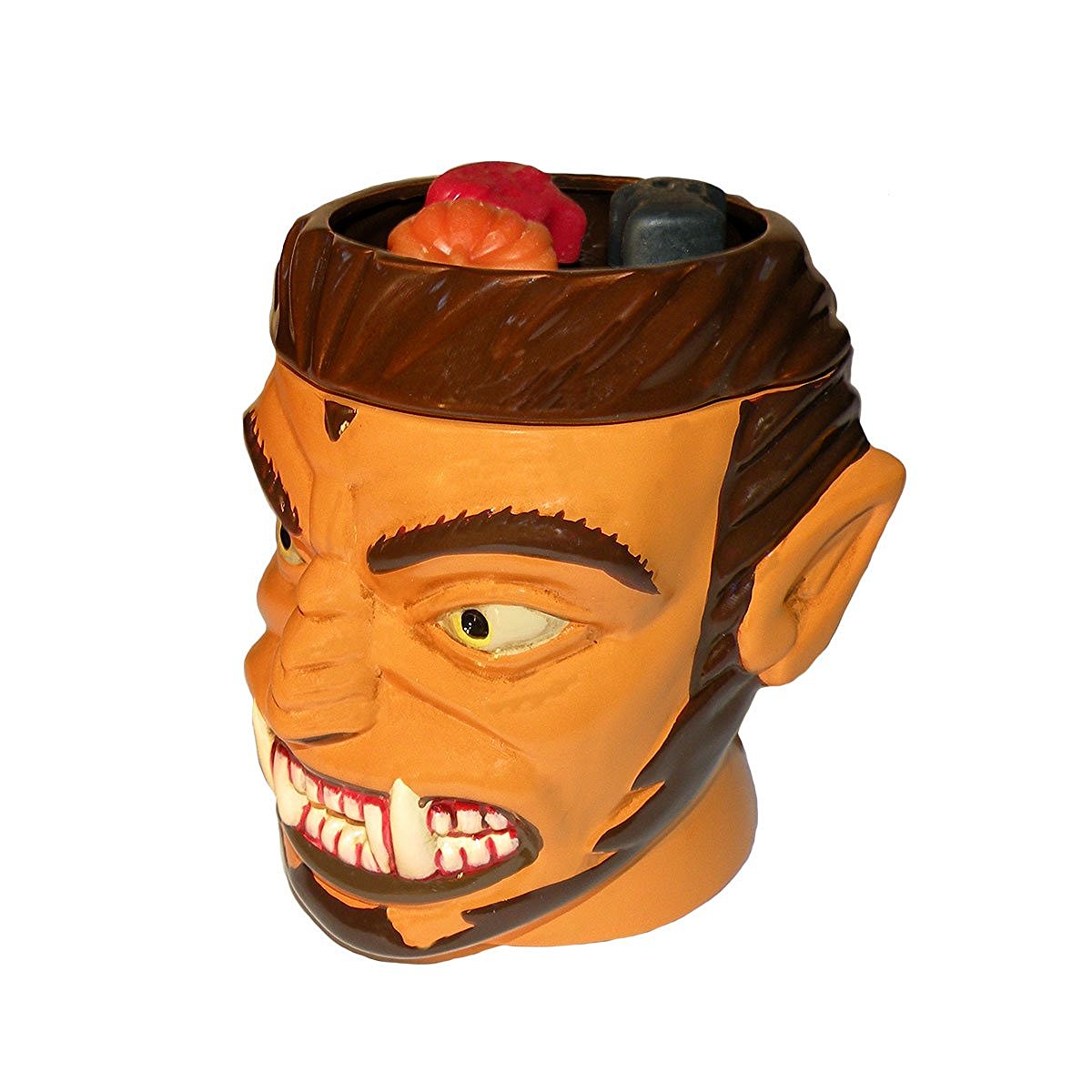 *Day Of The Dead: They have taken their most popular wax warmer, The Undertaker, and created a special Limited Edition that celebrates the Day of the Dead (Día de Los Muertos). This is a perfect piece of décor to celebrate Día de Los Muertos and/or Halloween. It is also a great item for the diehard horror lifestyle collector. Whatever your reason, grab your Day of the Dead Sugar Skull Undertaker before they vanish and cross over to the other side!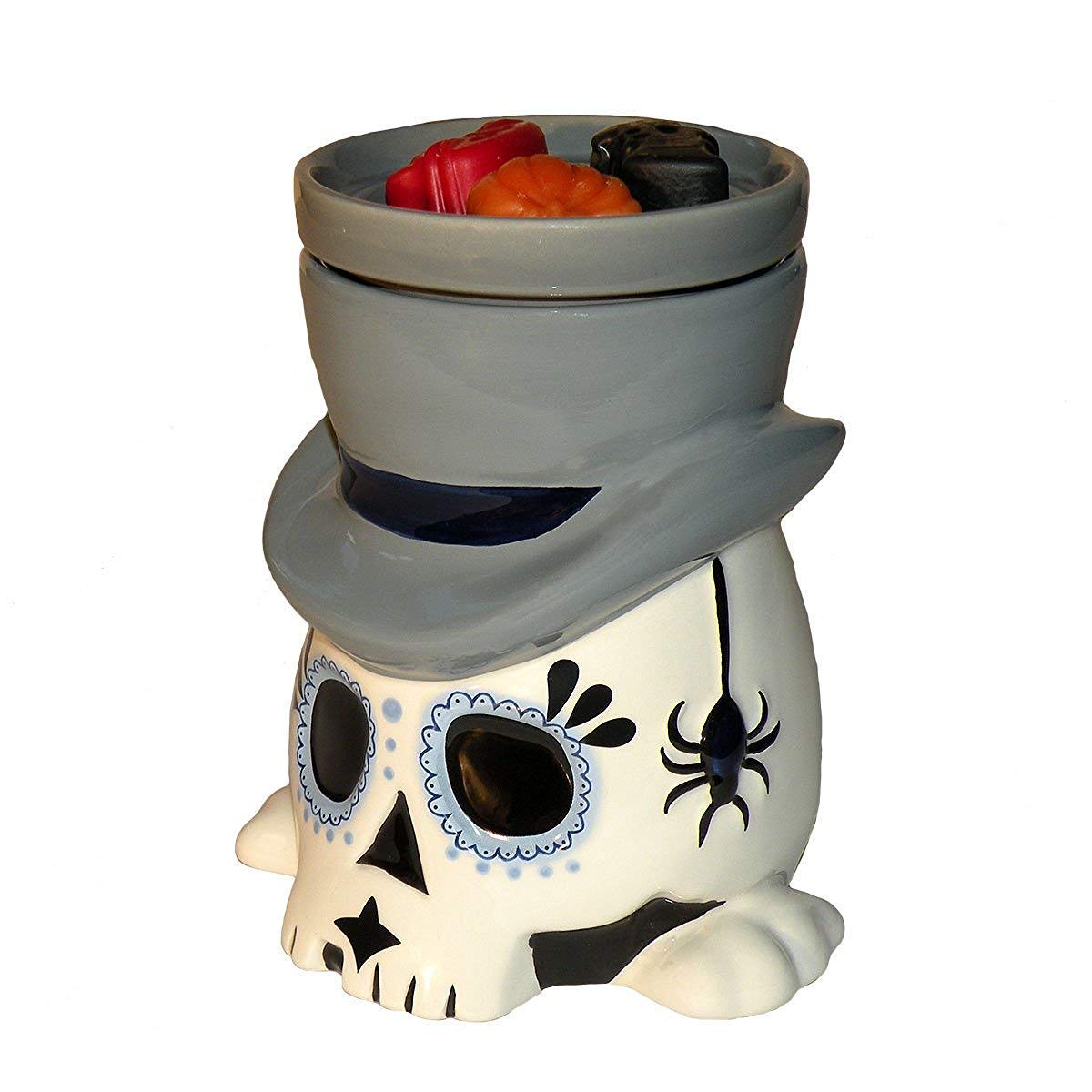 *Dracula The King Of Vampires: Bram Stoker's legendary creation reshaped the vampire mythos permanently and still heavily influences books and movies. Halloween Forevermore is proud to offer our own take on this classic monster. Our Dracula: King of the Vampires is a perfect item for the diehard Dracula/classic monster fan and/or the seasonal Halloween fan looking for a great piece of holiday décor! This wax warmer is on sale for only $13.96 on Amazon!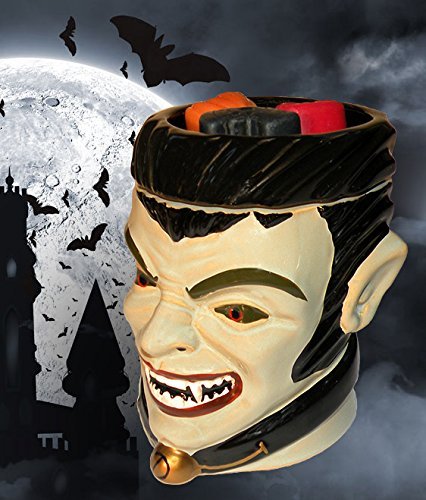 *The Monster of Frankenstein: Mary Shelley's horrific creation may be the best-known monster ever imagined. This vengeful creature of science gone wrong is now a Halloween Forevermore wax warmer! Perfect for the Frankenstein fan and Halloween collectors! Bring home the fiend with no name and add a terrific piece of Halloween or horror lifestyle décor to your own dungeon lab!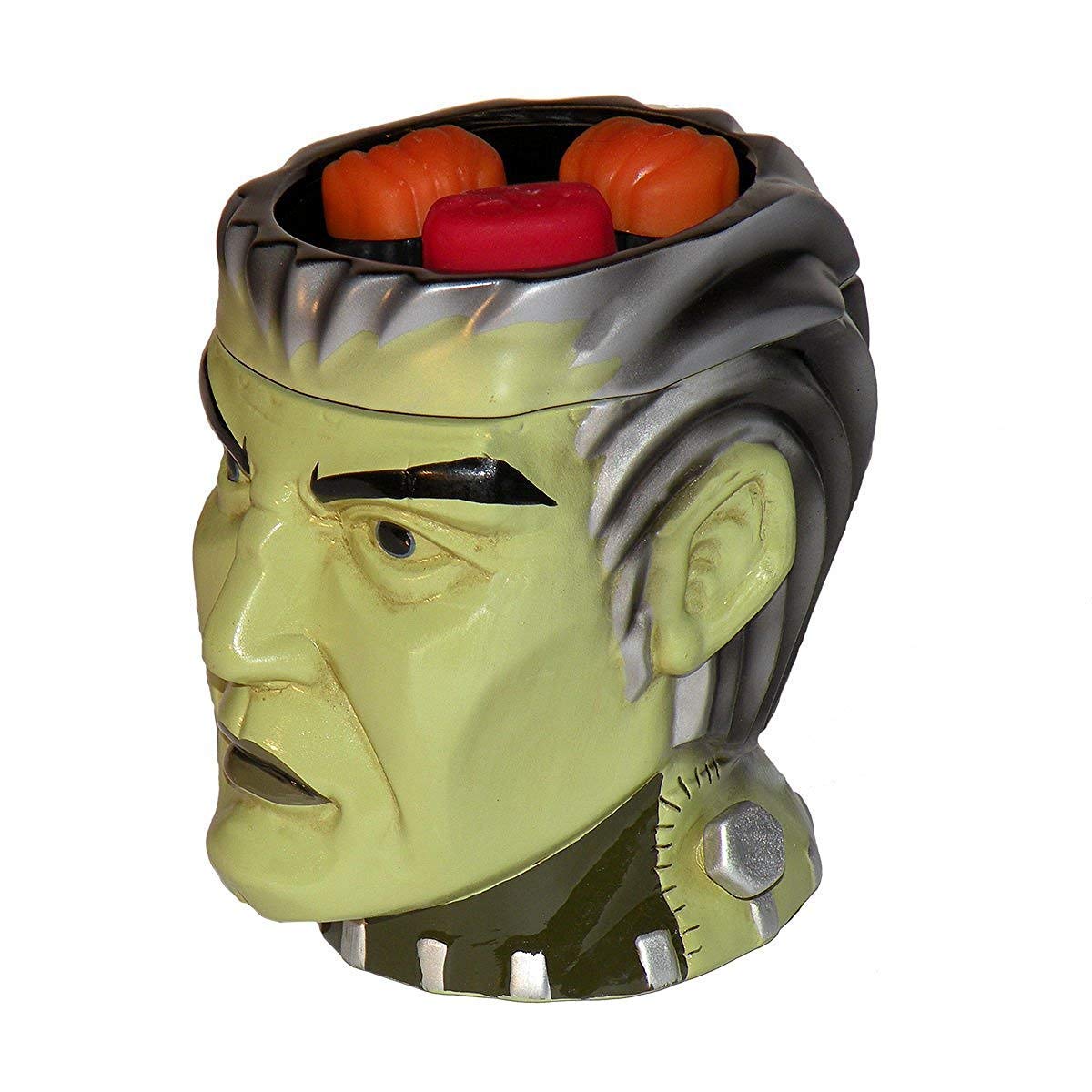 *Zombie Apocalypse: Tide yourself over with this great zombie wax warmer. Want to know why our zombie is the perfect warmer? He always has wax on his brain!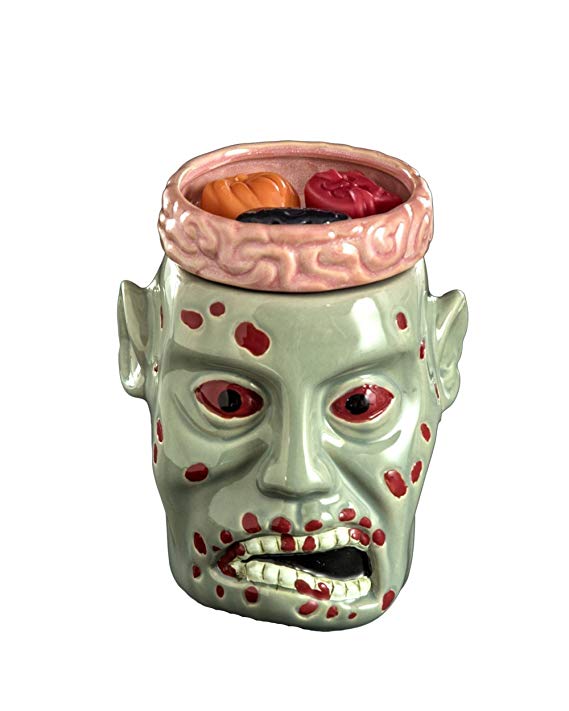 *The Scent of Cthulhu: This wax warmer was inspired by H.P. Lovecraft's Cthulhu Mythos. Warm your favorite wax scent on top of this slumbering behemoth of doom. But be careful not to awaken him. For if you call, he will come!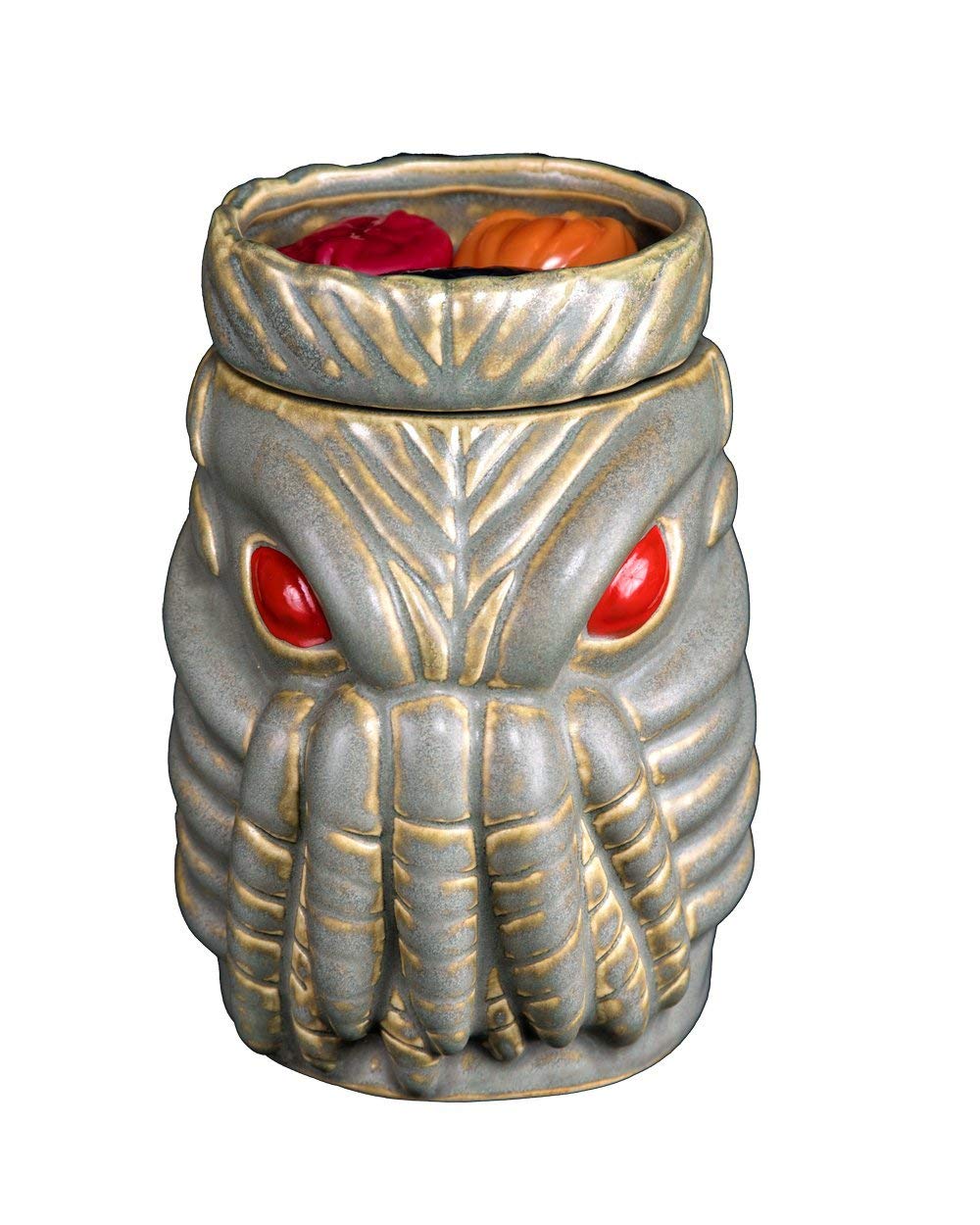 *Mummy Dearest: Mummy lovers will come completely unraveled with this mummy design wax warmer! Melt your favorite wax in your own petrified pharaoh without the hassle of an Egyptian curse!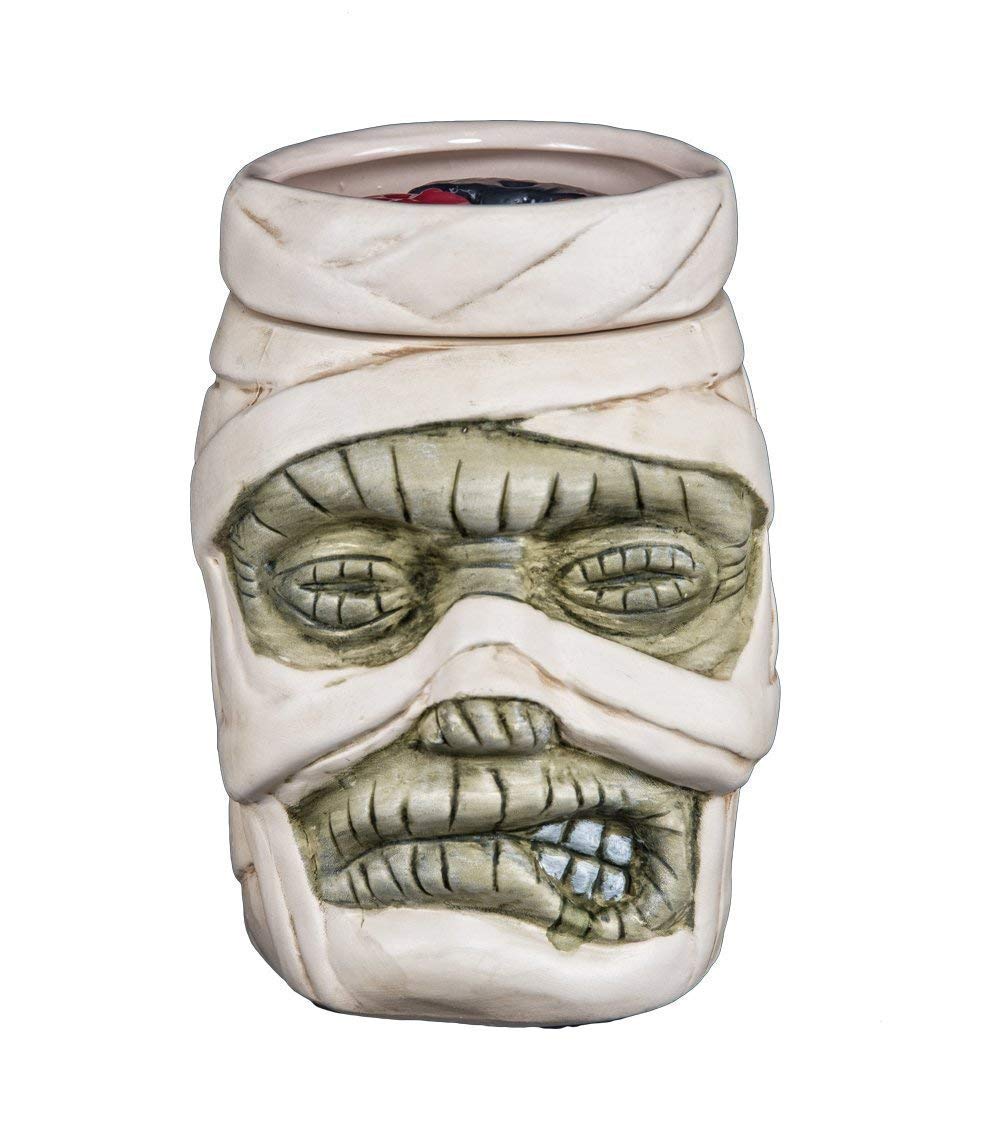 *Josephine's Skull: This skull belonged to a murderous woman named Josephine. She lost her head begrudgingly to a French guillotine. Her head came off with a pop. And the top hit a rock. Now her skull rests all alone. She has nobody to call home.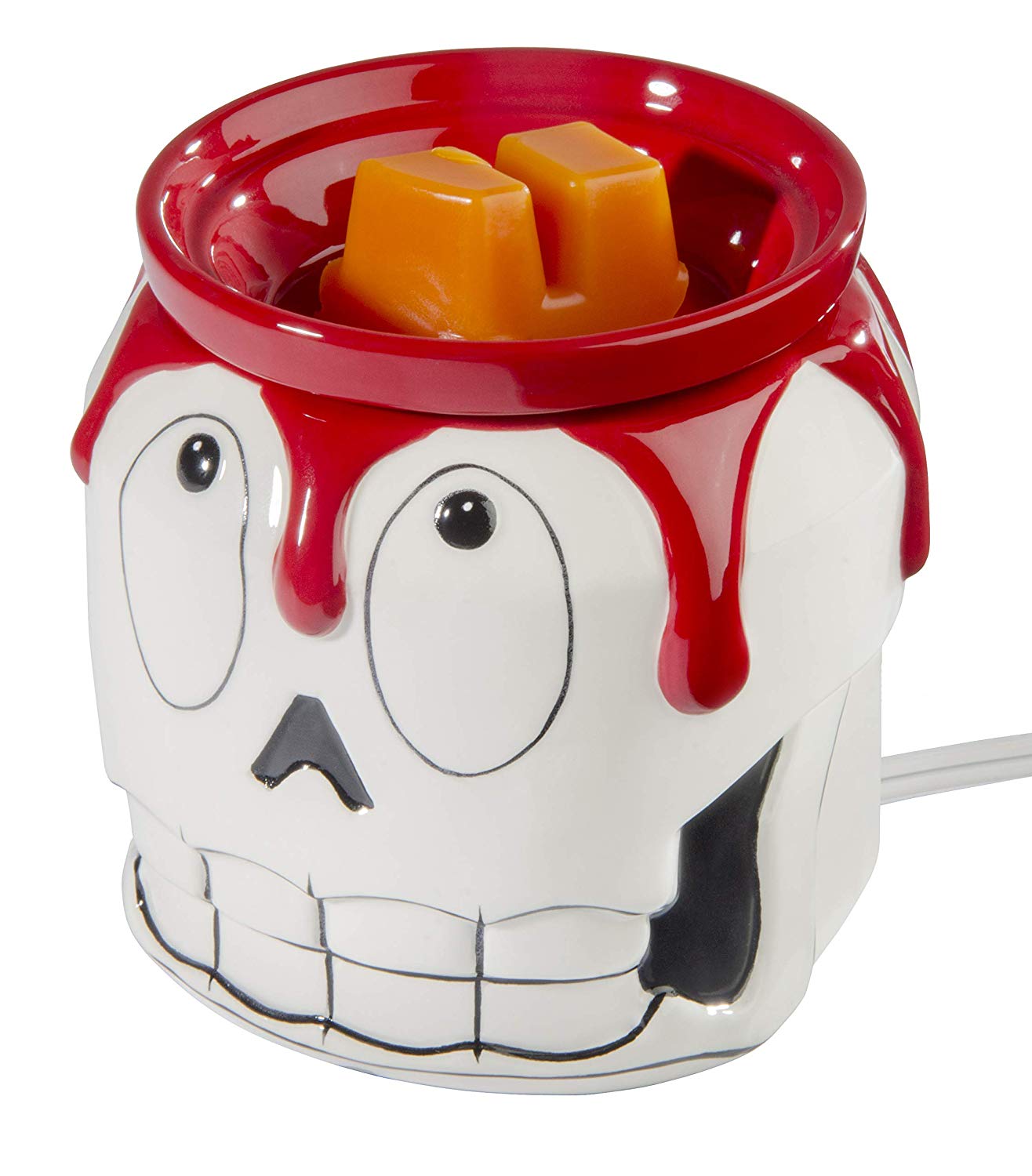 *The Ghost Of Fred: Our ghost was a man named Fred. He didn't believe in spirits until he was dead. But now he knows ghosts are real. How silly he must surely feel.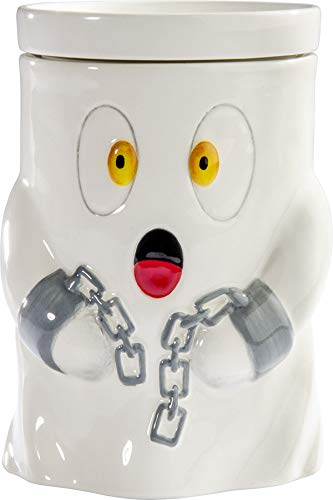 *The Boneyard Jacks: The Boneyard Jacks grow in the cemetery every fall. They light up all the graves when the dead spirits call. The Boneyard Jacks love to play and laugh and sing. And they only come alive when it is Halloween.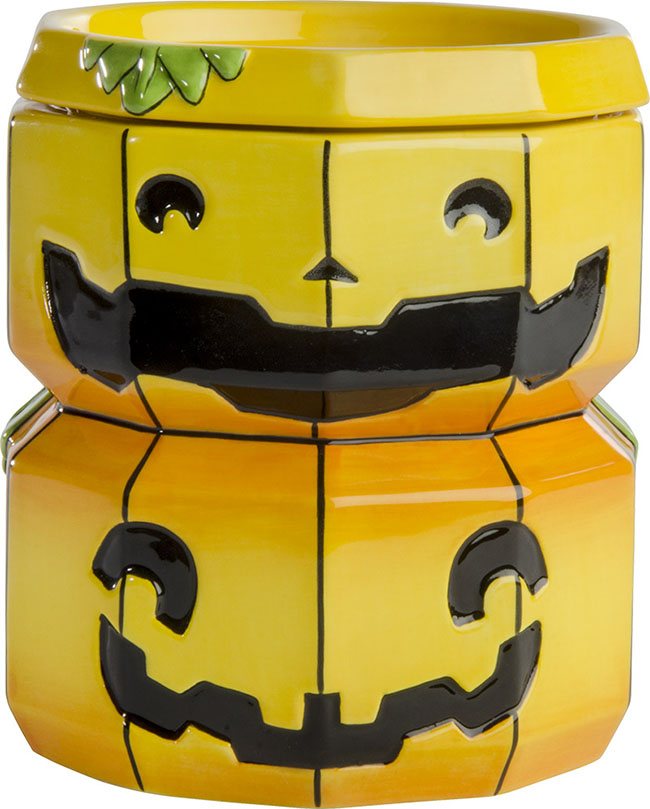 *The Monster: The monster loves to give people a fright. And though he looks scary his bark's worse than his bite.
He's a collection of parts and this makes him sad, And seeing people in one piece makes him very mad.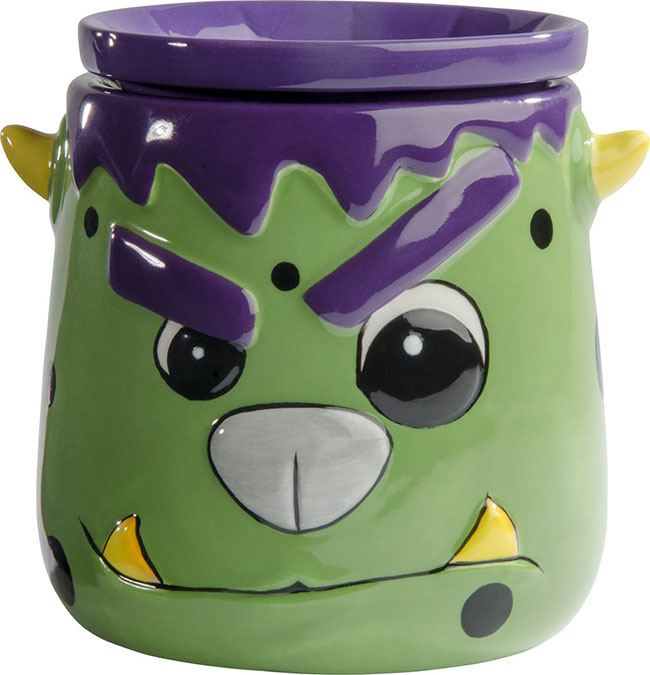 See? So many adorable yet creepy essential oil diffusers and wax warmers to choose from! I love some of the awesome deals on these Halloween products too!
Don't Forget Your Monster Melt Wax Cubes!
If you are purchasing a wax warmer, you will definitely need wax cubes to melt in them! The Monster Melt wax cubes are so fun and spooky! Plus, when they melt in your wax warmer, they smell SO good and your home will smell wonderful! Grab them here!
Haunt your favorite wax warmer with these monstrous melts. Create a spine-chilling aura of pleasing fragrance at the witch's hour or any time of day.
Contents: 6 Scented Wax Melts in 3 Fragrances and 3 Fun Shapes!
2 "Boneyard Blend" scented black bats
2 "Rising Spirits" scented orange pumpkins
2 "Bloody Shot of Berry" scented red cats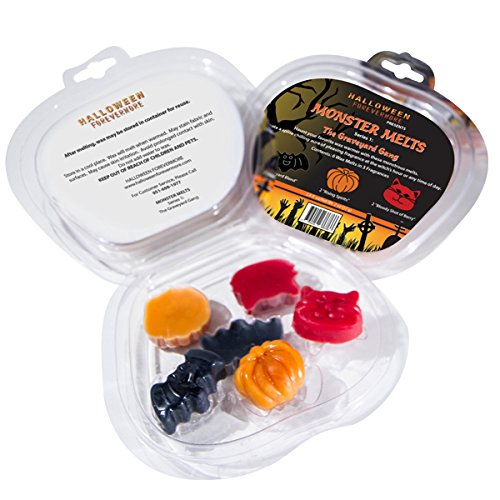 Buy
You can buy most of these products on Amazon.com but you can also purchase them on their website here.
Win
One lucky person is going to win their choice of diffuser and oils from Halloween Forever More! Yay!
Rules
The contest is open to US 18+. Giveaway will end on October 9, 2018, at 11:59 PM MT. Winner will have 48 hours to confirm their win after I email them, or a new winner will be chosen. I am not responsible for lost or stolen mail.