Adjusting your daily routine is stressful because you spend time working, with loved ones and doing other essential activities. After many days of repeating the routine, you may feel worn out and need something to help you relax. You may opt for a spa day but fail to accomplish your desires due to the tight schedule. However, do you know you can create a luxurious spa day at home?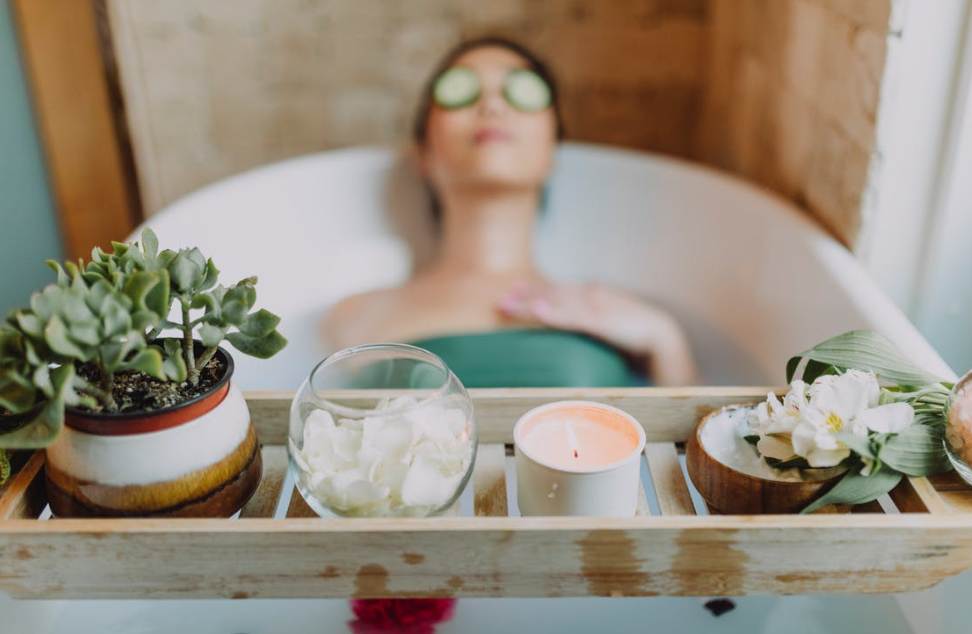 Tips for Planning a Spa Day at Home
You'll only need to have the correct elements, and you are good to go. Here are the main essentials you need to have for a successful spa day at home:
Proper Preparation
It would be best to prepare adequately before starting the relaxation activity to avoid interruptions. Service providers in luxury spas prepare everything required in advance to ensure clients enjoy all the services involved without disturbance. You should also have everything you need at the right time to enjoy the moment.
The first thing you should do in the preparation process is to set your intention and prepare your mind for the day. That will help you feel relaxed as you concentrate on the moment. It would also be best for you to set the spa day at a time when there is no distraction from work and other commitments.
You can set the day aside as you would another essential appointment. Then, list everything you'll need for the best spa day at home. Include skin care products, candles, refreshments, and other things you'll need for the spa.
Set the Right Environment for Body Relaxation
If you've ever visited a luxury spa, you know the sense of relaxation you felt. The pleasant smell and the incredible music encouraged you to get rid of stress. You can create a similar environment at home and get the same feeling.
First, you can consider using your bedroom for the treatment instead of the bathroom, which may not have enough space. Arrange the room and place all the items you'll need for the spa. For example, you may set up snacks, refreshments, a robe, slippers, a natural face mask for dry skin, and an eye mask.
Secondly, use a cedarwood, chamomile, or lavender scent in the room for calming and stress relief abilities. You can also use peppermint for refreshing and awakening the mind. The wild orange scent is also great for anxiety reduction and mind renewal. The third thing to do would be to choose the right music for the spa mood. You should choose music to help you relax and keep off distractions from your activities.
Choose the Right Revitalizing Treatments
The kind of spa treatment you get depends on your products and the technique you use. You can make unique treatments from home ingredients or those you can get from local stores. You may also purchase affordable skin treatments depending on your skin type and budget. Ensure to get a microdermabrasion facial, body scrub, and massage oil. Follow the correct procedure while using the products for that relaxing and perfect outcome.
Have Some Snacks and Refreshments
Homemade snacks will provide unmatched sweetness and relaxation during the spa day treatment. You may also opt to order your favorite lunch from a local outlet. Don't forget to have a refreshing drink such as infused water. Have some fruit juice or wine to start the spa experience. Also, include some of your preferred fruits to keep you hydrated.
Experts recommend proper hydration while practicing massage. You may blend a mixture of your favorite fruits and serve the drink chilled. It is also essential to have some light spa snacks, for example, sweet or savory snacks.
It could be a great idea to make your best snacks at home and have them ready before the spa day. For example, you can opt for homemade granola, and yogurt, among others. Just choose your favorite snack and enjoy the spa moment.
You can always set some time aside from your busy daily schedule for a spa day at home. The good thing about having the spa from home is that you can customize it to your preference. Use the tips provided above to have a perfect day, and feel relaxed and refreshed.