*Product was received, all opinions are mine. This post contains my personal affiliate links.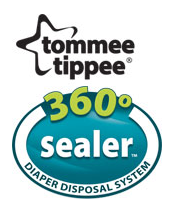 Oh those horrid stinky baby diapers!! The days of my littlest one being a newborn and not having smelly poops are over. He is now 9 months old  (how can this be??) and he has some stinky diapers!!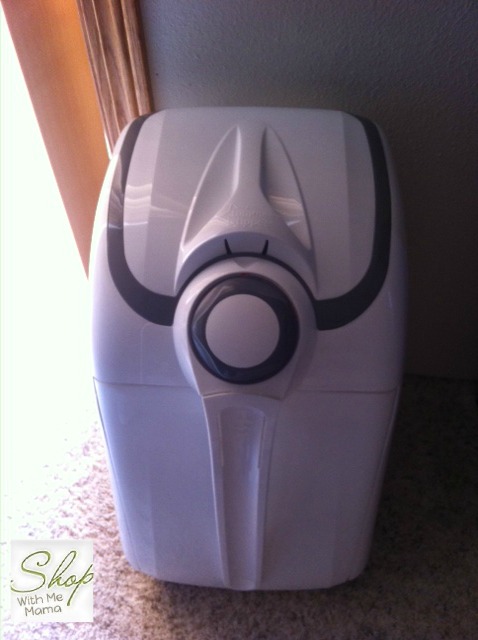 I had a few baby diaper pails that I have been using and really like them all. But when I was asked if I wanted to review the new Tommee Tippee 360° sealer™ Diaper Disposal System, I thought why the heck not? I do need a good diaper pail in my bathroom!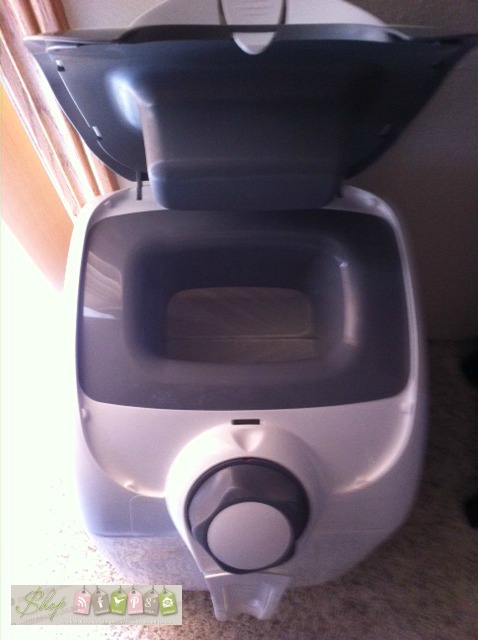 So, this arrived at my doorstep and I excitedly opened it up. It is quite big and that was my first thought. Because, well it is BIG! Looks like it can hold a lot of those stinky, messy diapers, yay!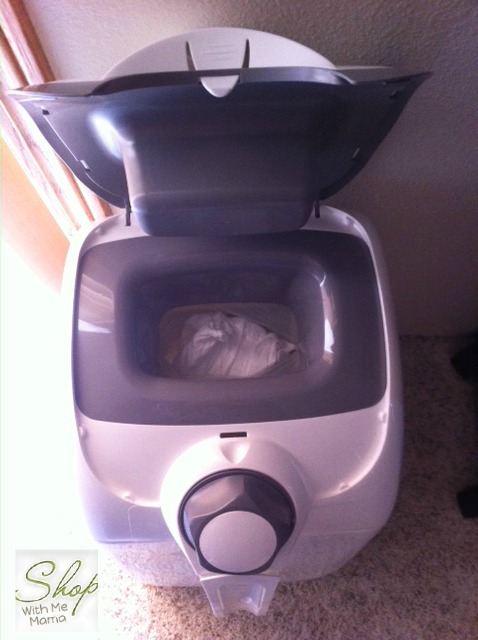 This was all put together except for the 'bags' or plastic. I read the directions (yep, I did!!) and it was simple to add the bags into this. Once that was done, I was ready to insert my first yucky diaper 🙂 You simply open the top of the diaper pail and put the dirty diaper inside. Then you twist the round knob until you hear a click sound (which means you have completed the seal) and you close up the lid. Easy peasy!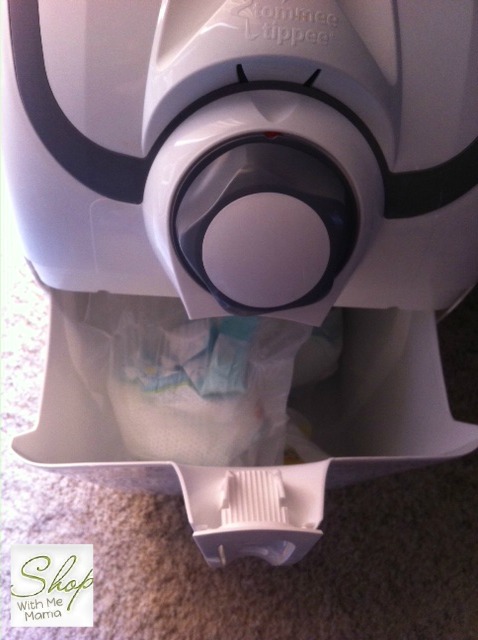 After several days of  yucky diapers, I did notice some smells coming from the pail, so I ended up putting the pail in the hallway. I opened up the compartment on the bottom to see if some bags became unsealed but they were all sealed up. It really smelled when I opened the EasiSlide drawer  of the yucky diapers too 🙁 I wish that maybe these bags or plastic would be scented. But it does have antimicrobial film that is supposed to help to lock in odor, maybe my baby just has really stinky poops :), that way it would hide the odor a bit more. But, now that the pail is not in a confined area, I really don't smell it at all. Maybe it smelled because I had it in my little bathroom and I noticed the smell more? I don't know, but that is my experience with it.
Anyways, it is very easy to add the diapers to this pail. Simple to use and it really holds a lot of dirty diapers (up to 30 depending on size of diapers), so that is nice. It is big, holds a lot of diapers and looks nice in your home. I like the design.
A Bit About The Tommee Tippee 360 Sealer Diaper Disposal System: This is a unique diaper pail that seals each dirty diaper, all the way around in antimicrobial film, helping to lock in odor. The system is easy to set up, easy to use and easy to empty. It comes fully assembled with one refill as standard or with four refills as part of our Extra Value Pack. The refill seals up to 100 diapers of any size!
Buy
You can purchase the Tommee Tippee 360 Sealer Diaper Disposal System
at Babies R Us Or Amazon.com!