*Product received. Opinions are my own.
I used to think (meaning used to being about 2 weeks or so ago..), that most products made me break out so I was frightened to try them out. But you know what? That is not true AT ALL. Read on and I will tell you what product to use, if you want a radiant complexion!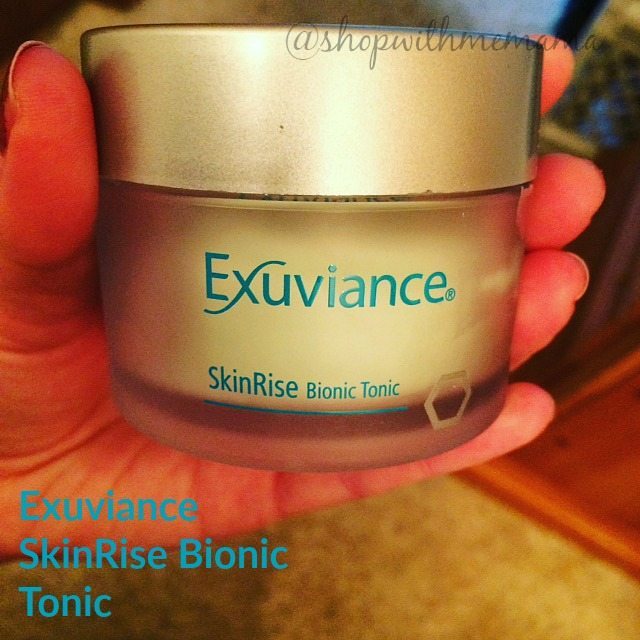 About 2 weeks ago, I received a product in the mail. It is called Exuviance SkinRise Bionic Tonic. Like all products I review, I was skeptical to try it out on my ever-so-weird skin. But alas, I tried it and fell completely and madly in love with it. I seriously will be buying more, when this runs out.
With that said…
Now I got the feeling that the company says to use it in the mornings, but I use this at night, after my shower. I do this so that I can leave it on my face all night, without putting other stuff over it like moisturizers and makeup (though you totally can do that!). That is just my preference!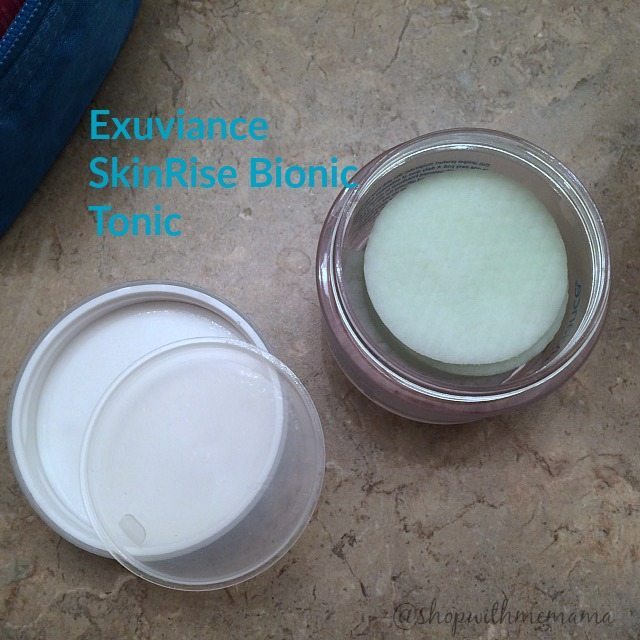 So, what it is, is 36 single use pads inside this jar of goodness. You use one a day and swipe it all over your face (and neck!) and then wipe IN the remaining moisture on your face, into your skin. These pads smell just like cucumber/melons!
Tip:
If the pad you just used is still a bit moist, I will NOT let it go to waste and neither should you! I will use the rest of it on the tops of my hands. This stuff is too good to waste!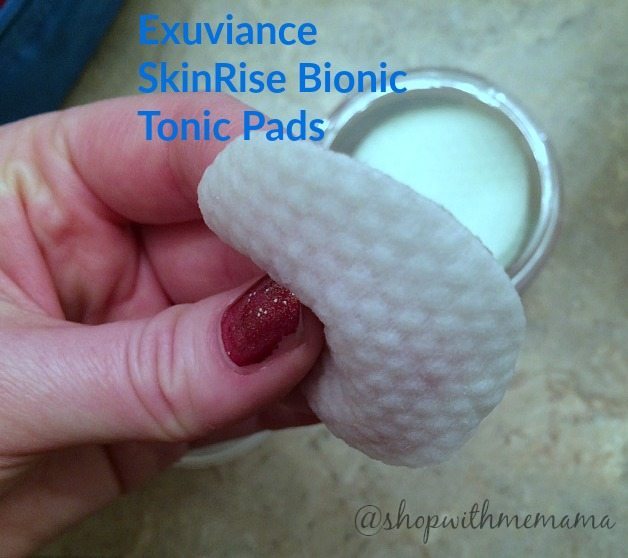 RIGHT after I use this, my skin is absolutely gorgeous. I am not bragging either. My skin is just radiant and my complexion is so pretty. Since using this for about 2 or so weeks, my skin has not once broken out or looked dull. I am extremely happy with the results this skincare product has given me.
I also want to mention that I don't use any moisturizers on my face, after using this. I just don't need to! It leaves my skin so soft and supple looking. But, if you want to, you can and the company says you can.
In the morning I will wash my face with warm water and blot it dry with a towel. Then I will use my face moisturizer and eye cream. That is it!
What Is In This Stuff?
• Formulated with (PHAs) Gluconolactone, Glucoheptonolactone and Lactobionic Acid
• Multi-Antioxidant protection from Pro-Vitamins A,C and E
• Infused with Cucumber and Eucalyptus
• Green tea extract tones and protects stressed skin from free radicals
What Are The Benefits? Besides my experience using it??? 🙂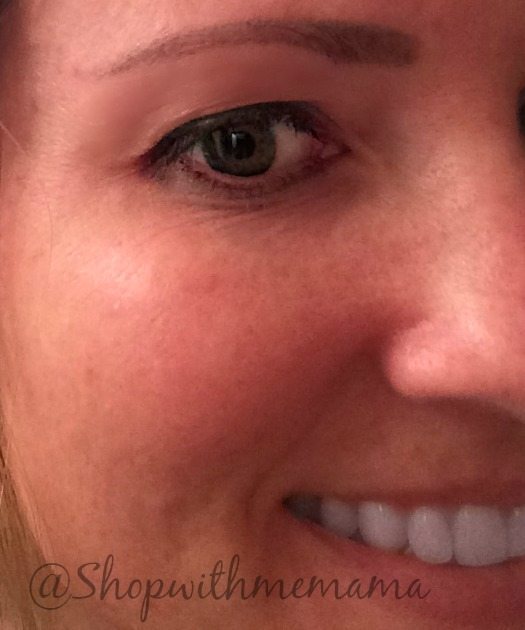 The perfect way to start each day (or in my case, night!)! Renew your skin, spirit and senses, revealing a healthy, radiant complexion, with enhanced clarity, smoothness and firmness. This powerful moisturizing, antioxidant and anti-aging tonic contains a triple blend of Polyhydroxy Acids (PHAs) and a marine botanical to moisturize and condition skin. Eucalyptus and cucumber refine and stimulate, while green tea extract helps to protect the skin from the damaging effects of free radicals and harmful environmental factors. Alcohol-free.
Recommended for: Any and all! Works well for all skin types to help maintain a radiant complexion.
Ready To Buy It?
Good! You can purchase it online at Exuviance.com. It retails for $45 for 36 pads.
Do You Want A Radiant Complexion?