This post is about Ways To Continue Evolving As An Entrepreneur. It takes a special kind of person to be a successful entrepreneur. Although they pop up all the time, running a business is no easy feat. It requires passion, innovation, determination, patience, riskiness, competitiveness, and so much more.
An entrepreneur must also have a general comprehension of business functions like accounting, marketing, and customer service.
As you might imagine, no one person is perfect in all these areas. That's why entrepreneurs must continually evolve. Through trial and error, experiences, and continued education, business professionals can strengthen their understanding and use what they've learned to grow their brand. Below are some suggestions.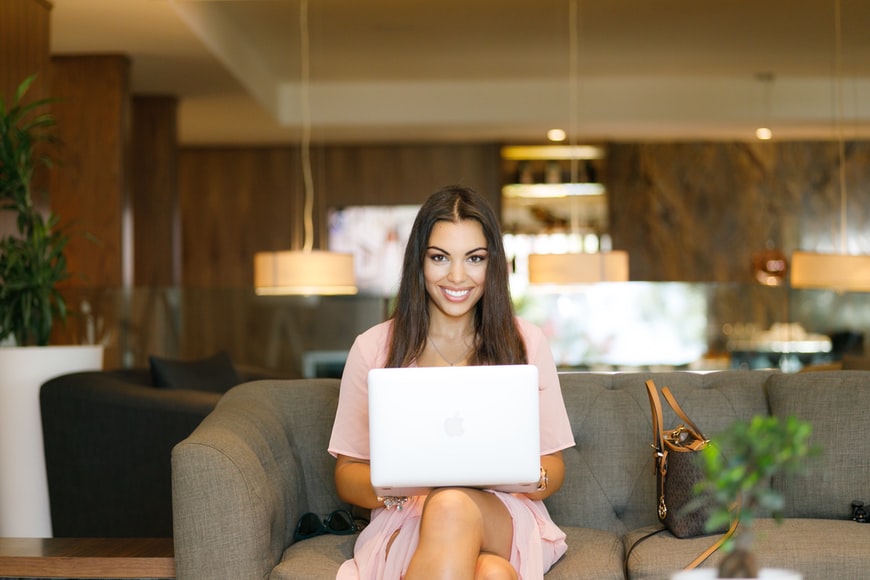 Ways To Continue Evolving As An Entrepreneur
Connect With A Mentor
Mentors are an entrepreneur's greatest asset. These are successful business professionals, most commonly in the same industry. A mentor can use their education, experience, and time in business to help you navigate entrepreneurship and grow personally and professionally.
The right mentor can assist you with making informed decisions, harnessing new ideas, expanding your network, and balancing your work and home life.
Fortunately, you can refer to a certified business coach who can lead you throughout your business path. The coach can help you to grow your sales and revenue, create high-performance teams, and boost your profit.
Moreover, he/she can help to eliminate the barriers to growth as well as take the company to the next level in a short period of time.
Educate Yourself
Just because you're an entrepreneur doesn't mean you should give up on your studies. The world of business is constantly changing, and obtaining training, certifications, and degrees can help you keep up with the times.
Select educational programs based on your business needs. For example, getting a PhD in Leadership would be ideal for an entrepreneur planning to hire employees in the near future.
Personal Development
When you think about advancing as an entrepreneur, you can't overlook the significance of personal development. The more you invest in yourself overall, the better it is for your life and business.
Think about ways you can improve personally. Maybe you're bad with budgeting or time management. Perhaps learning basic cooking skills and meal prep tips would save you time and make your work-life balance more manageable. You can find free and affordable courses online to help you improve in these areas.
Healthy Living
How you treat your mind and body directly impacts how successful you are as an entrepreneur. If you're not physically and emotionally well, it makes it harder to do your job. Ultimately, adopting healthy lifestyle habits is ideal.
Ensure you're getting enough vitamins, minerals, and nutrients by eating well-balanced meals three times daily. You should also incorporate physical activities into your schedule a few days a week. Finally, get 7 to 9 hours of sleep and find healthy coping mechanisms for overwhelming emotions.
Step Outside Your Comfort Zone: Ways To Continue Evolving As An Entrepreneur
Some of the most prolific entrepreneurs are successful today because they took a chance. They stepped outside of their comfort zone to take their brands to the next level.
Ultimately, you're going to have to do the same. While conducting research and seeking outside counsel is always advised, sometimes taking a leap of faith is the only conclusion.
Sometimes the idea will be successful, catapulting your business to new heights. Other times, the idea will fail, resulting in the need to go back to the drawing board. Whether the move was successful or not, the lessons you learn along the way can prove instrumental to making decisions in the future.
Make Time For Fun
The life of an entrepreneur comes with many ups and downs. Getting through it requires a healthy balance of work and play. When you take time to invest in your happiness, it makes managing the obstacles of running a business easier.
So, take breaks to do things that appeal to your interests. Whether you take a vacation, start a new hobby, take classes, or spend time with loved ones, it makes the trials and tribulations of entrepreneurship worthwhile.
The landscape is ripe for individuals interested in becoming an entrepreneur. As new businesses pop up and the market changes, entrepreneurs must continually evolve.
Whether you find a mentor, continue your studies, focus on personal development, improve your lifestyle, or find a better work-life balance, these changes will make a big difference. Everything you learn can now be put into your business, helping it remain successful for years to come.