Traveling is a time to explore a new environment, educate yourself on its culture, and unwind. However, the fun and adventure of traveling are sometimes marred by money anxieties regardless of how well you budget your trip.
But, what if you can make money while you travel? This would provide an excellent way to boost your finances while enjoying your time away. So, if you're planning a travel adventure anytime soon, here are some creative ways to make more cash available.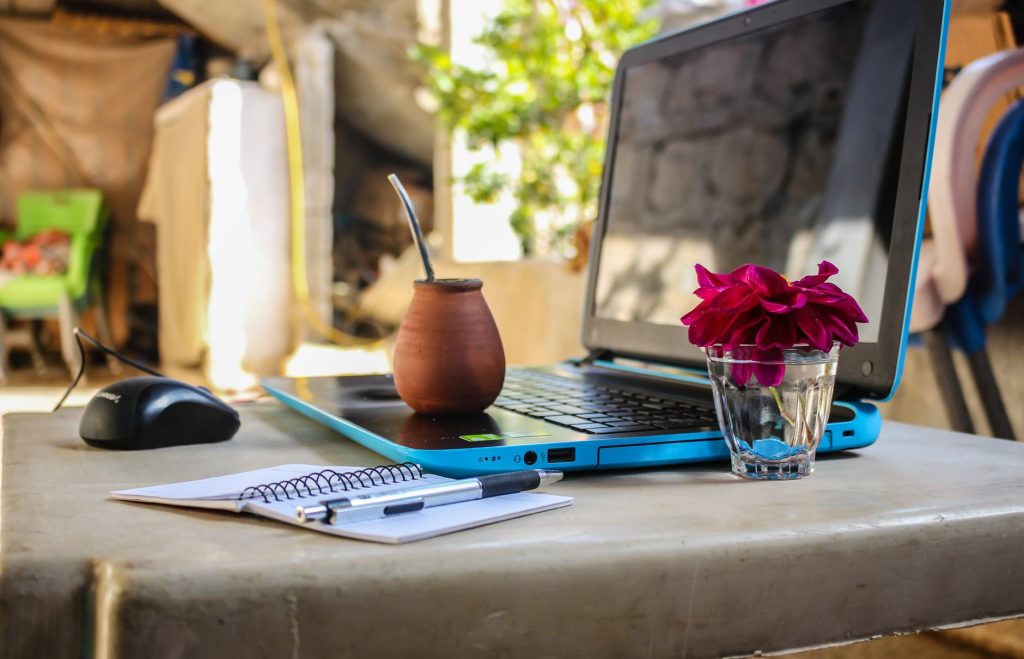 Creative Ways To Make Money While Traveling
Make some money online
Being a freelancer in a specific space such as writing and editing, virtual assistant, or web designing is a great way to make money while you travel. It offers flexibility as you don't have to be at one location.
All you need is a reliable computer and internet access. Fortunately, platforms such as Upwork and Fiverr make it easier for freelancers to meet customers by allowing freelancers to create profiles to showcase their skills to potential clients.
Besides being a freelancer, you can also consider online surveys. These are relatively slower money-making options. The amount of money you make would depend on how many surveys you take. You can also sign up for Cliqly and send premade emails and get 10 cents per open. Find out more about how you can send emails and earn money by clicking that link.
In addition, some sites give gift cards and coupons instead of cash- so be mindful of this when deciding. However, if you are feeling lucky, you can check out these useful facts on how you get money with Slingo.
Be a language tutor
In many non-English speaking countries, there is usually a high demand for English tutors. If you find yourself in such locations, you should consider getting a job as an English tutor. You have an even better chance if you are fluent in both languages (native and English). However, you may want to consider taking some English courses like TEFL to enhance your chances of hiring. You can also consider tutoring other languages such as French or Spanish- if you are capable.
Sell your handmade crafts
If you're artistic and know how to make jewelry, sketch portraits, or paint, you should consider taking your tools and supplies with you on your travels so you can make and sell your work. You may sell your items to fellow visitors looking for unique souvenirs at the local market, independent boutiques, or even at your lodging. You can also create an online store on eBay or Etsy to sell your items.
Work for bars, restaurants, and hotels
Working in the hospitality sector is another creative and lucrative way to make money while traveling. Your chances go up even further if you're multilingual. You must follow the working protocols for foreigners to avoid being arrested or dismissed. Be sure to remember that you are on vacation. Therefore you should choose work that helps you enjoy your vacation and still work. Food service jobs are a great option in this regard. Such jobs are usually run on a shift system. Another good advantage of food service jobs is that you can work extra, stash your hourly base and tips, quit, and travel more.
Find seasonal work
You might be able to get a seasonal job if you plan to travel long-term and stay in one place for at least a month. Fruit picking, working at summer camps for kids, being a ski instructor in the winter or a diving instructor in the summer, or selling products at Christmas markets. These are just a few of your alternatives, depending on where you live and when you want to work. Some seasonal jobs come with the extra benefit of covering your lodging and at least one meal, allowing you to save even more money.
Be a tour guide
Finally, but certainly not least, you can give visitors tours of areas you know and love. If you must, make it more fun and entertaining for your tourist group. Few agencies are looking for tour guides for a week or two gig. You can organize a group of casual people, show them around the best places you know or have visited, and ask for a donation for your cause. Many entry-level tour guides earn between $8 and $15 per hour, and more experienced guides can earn up to $60,000 per year.
Making some extra money while you travel is a great idea. Traveling can be expensive, and you may run out of your budgeted amount or have to incur some unexpected expenses. With these job ideas, you would be sure to earn some money during your trip, no matter where you are.