I love me some WEN!! The cleansing conditioners are AMAZING and anyone who has tried them I KNOW will agree on that one.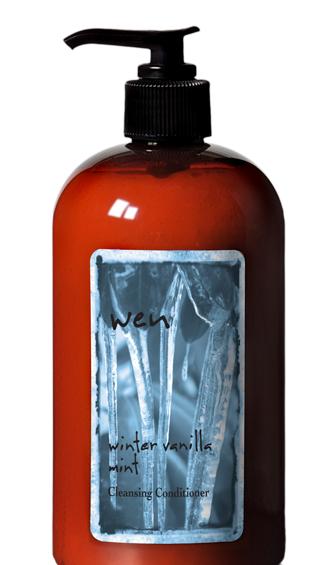 I have super thick and long hair, so finding really good nourishing conditioner for it is hard. I was introduced to WEN the beginning of this year and I have not strayed from it since. I use no other conditioner on my hair other than WEN. It is that good!
No more horrid tangles, no more frizzies to fight, it leaves my hair super soft, manageable and oh so pretty! LOVE…
Chaz Dean has done it again with his newest WEN product, the Limited Edition Winter Vanilla Mint Cleansing Conditioner!! Mmmm!! It is just as yummy in person as it is just simply reading the name of it! Very minty fresh and tingles my scalp as I massage it into my hair. I will put this on my hair, then shave my legs and then I will rinse it out. I will then put in a quarter size more towards the ends of my hair just to fight frizzies. When I brush through my long hair, it is effortless. So easy to brush through and the tangles are much more manageable. This is truly great stuff!
This is a wonderful cleansing conditioner that is infused with vanilla extract, wild cherry, goji berry and peppermint oil, this non-lathering cleansing conditioner is formulated to soothe and hydrate hair during the harsh Winter Season. This conditioner is really good for long and thicker hair as it is very creamy and a heavier conditioner.
Buy
Since this is a limited edition cleansing conditioner, it will only be available December 1 though February 28, so get your today! You may purchase it online at www.chazdean.com
Disclosure:
I was sent product to review, these are my own honest opinions, thanks!
Have You Ever Tried The WEN Winter Vanilla Mint Cleansing Conditioner?