It's no secret that anyone who wants to dress in style must-have leather jackets in their wardrobe. Leather jackets and coats are top-notch luxury garment choices that let you flaunt your style and attitude. And having fur to accompany the jacket will enhance its functional and aesthetic value of the jacket. Fashion enthusiasts across the globe always consider leather jackets as a valuable addition to their top-style apparel collection.
A well-made leather jacket will cost around $500. It's not a small endeavor to part with such an amount. But, honestly speaking, it is worth the while. Buying a leather jacket is like an investment in top gear apparel that will stay with you for a long time to come.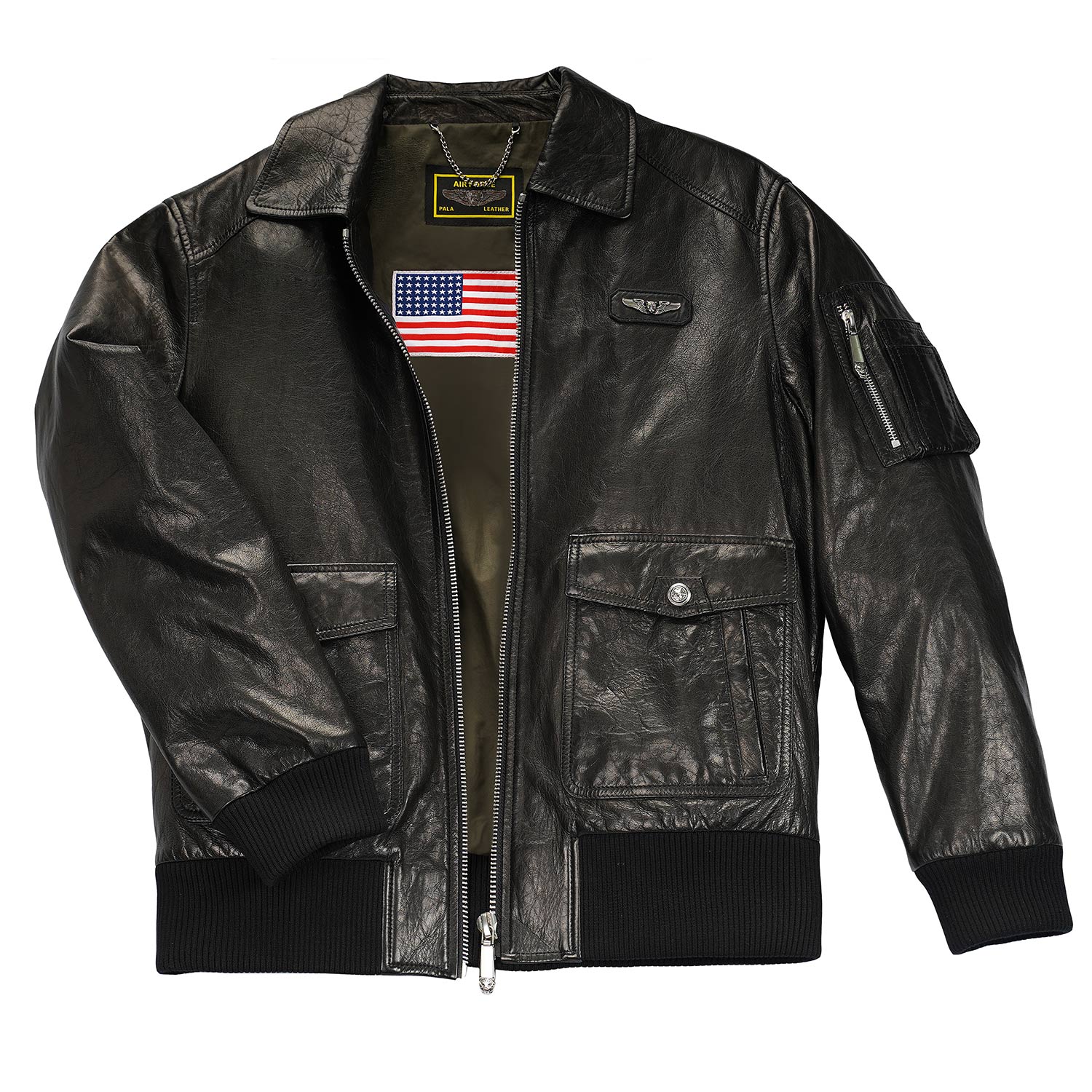 Why leather jackets are an environmentally smart choice in the fashion world
This is not all. Did you know that leather and fur jackets made from naturally-derived products are much more environment-friendly than faux leather jackets? Don't be surprised, they are! If you want to know how this is true, keep reading.
Leather is reasonably long-lasting: If you care well for your leather fur jacket, it will stay with you for a lifetime for sure. And it continues to look great just if you do little conditioning from time to time (three to six months based on how you use them).
On the other hand, if we go for faux leather jackets, they tend to lose their sheen as they age. Also, the synthetic alternatives cease to be warm with time. But, the genuine leather jacket is durable, and it will continue to retain its rugged and classic worn-out look as it ages. A leather jacket for boys is weatherproof, waterproof, and continues to give an ambient warmth.
Sustainable choice: Compared to synthetic materials derived from petroleum products used to make faux leather jackets, genuine leather jackets derived from fabric made from animal hide, such as leather is a more sustainable choice.
Things like fur, cashmere, wool, and leather that come from animals are also more or less sustainable choices as compared to the artificial material of faux leather jackets. Synthetic alternatives are made from petroleum products that are not renewable resources.
The natural origins of a genuine leather jacket subtly make you feel better at all times. Have you observed how snug and comfortable (like a second skin) a leather jacket with a fur collar feels when you wear it at the peak of winter?
Genuine leather is biodegradable: Though the industry came up with alternatives for genuine leather, most of them are synthetic and non-biodegradable. Consider this; pleather can last for more than five centuries compared to the average fifty-year lifespan of genuine leather.
However, it will cease to give enough warmth as it ages. And when pleather degrades in a landfill, it will leave small plastic and microfiber particles in the soil. These particles are seeping their way into our oceans.
Fish and other aquatic animals consume such toxic remains of synthetic leather alternatives. Consequently, it disturbs the whole ecosystem, rather irreparably. That's why choosing genuine leather jackets is a better option to keep our environment in a healthier state.
A Fur-collared Leather Jacket-Your Natural Armor against Brutal Winters!
Minimal Chemical processing of raw materials: Going for fur-lined leather jackets will be a great choice in the winter, not only for the style but also for the ambient temperature in the harshest part of the wintertime. Leather and fur are more environment-friendly than synthetic alternatives-based jackets.
Leather and fur jackets require some chemicals for their processing. However, most of the chemicals used in the process are benign, such as alum salts used for cleaning the leather.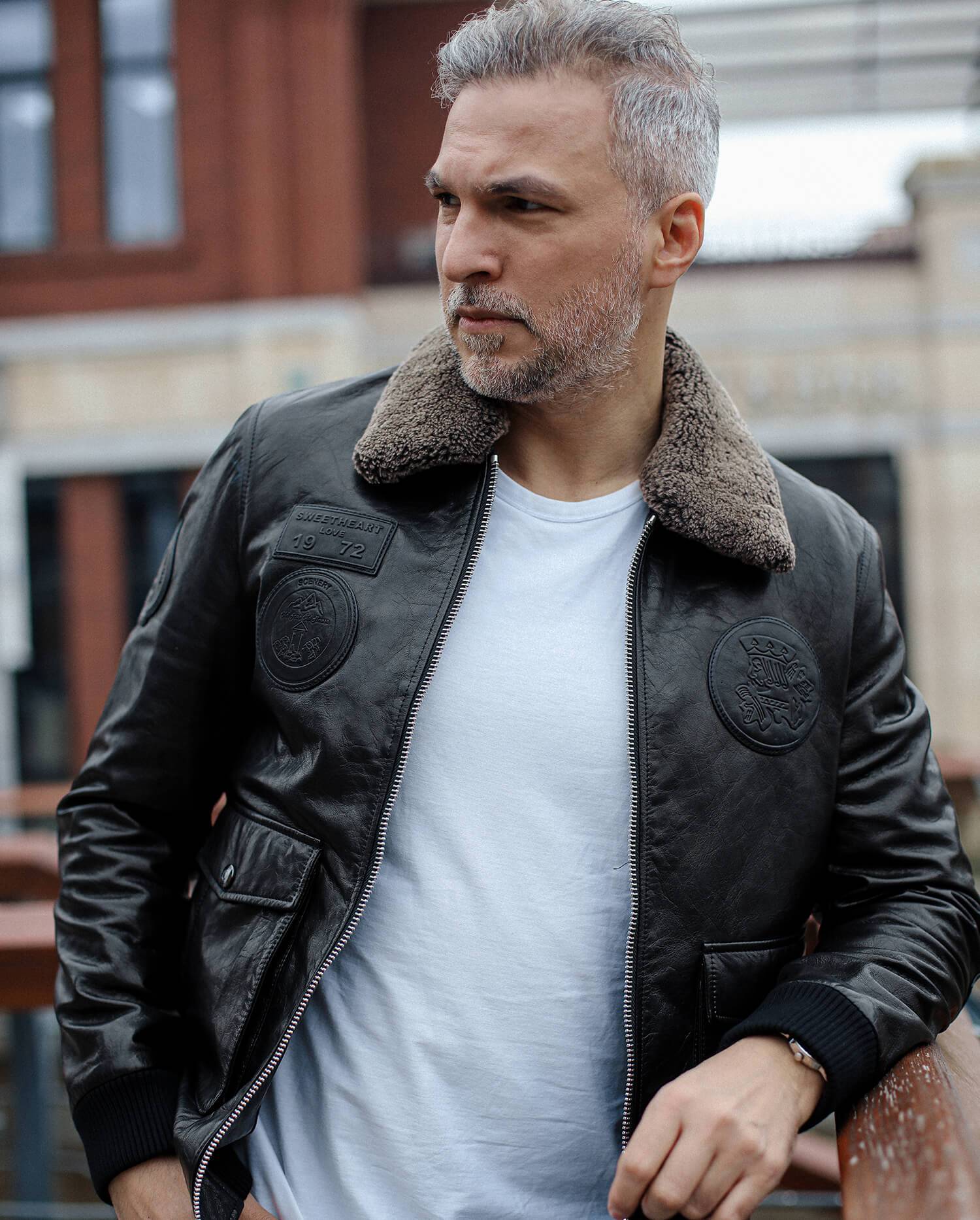 There have been several improvements in the tanning process, replacing the toxic chrome tanning with better methods. Moreover, fur, which should be in the more original form, is not even bleached. It retains its natural color. In comparison, synthetic jackets are wholly dependent upon chemical processing and use bleaches and dyes.
The use of chemicals in the processing and production of synthetic leather will lose its sheen and shine fast. On the flip side, genuine leather and fur, due to low chemical processing quotients, retain their natural properties and look for a long time.
Leather and fur are highly safe: The synthetics coming in contact with the skin lead to many allergies or other kinds of harm to the wearer's well-being. On the other hand, a genuine leather jacket with a fur collar is a very safe alternative for making leather jackets.
It is so clear that synthetic clothing is leading to a lot of harm to our planet. If you go for leather and fur jackets, you make a better choice that helps you stay snug and look great, and you are not using synthetics.
With Father's Day quickly approaching, why not buy Dad a leather jacket that he can wear for years to come? Dad is worth the investment, don't you think?