This is a Winter Shopping Guides For Busy Moms! While a considerable benefit of the winter season is staying indoors, snuggled up, and cozy with our family, another benefit is all the fantastic deals you can get for things you use every day or all year long for your family. We're all well versed in the Black Friday shopping deals, followed by Cyber Monday, not to mention all the more minor sales sprinkled in with the season to entice us to spend more on gifts and other household essentials.
But, there are some things that you should always take advantage of as a busy mother when shopping during the winter – let's explore them!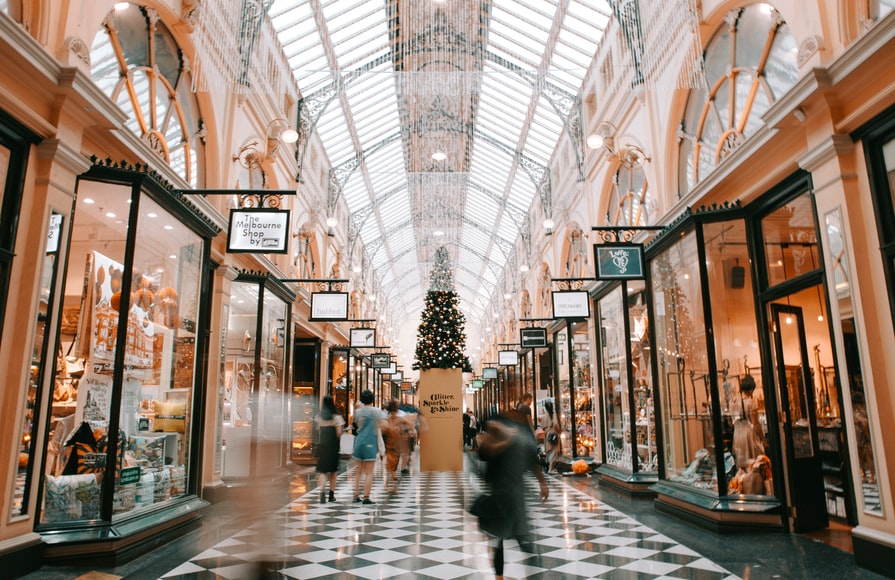 Winter Shopping Guides For Busy Moms
Shop Off-Season
If you're already a savvy shopping mama, you know that the best time of year to buy a sarong wrap is in the dead of winter. With good reason, too – you can find some amazing deals on spring and summer clothing during the cold months as retailers try to push the last of their stock. Some items are even new for the next year, but they're willing to sell them at a discount while still making a profit.
So, if your kids need new bathing suits or you need a new sprinkler for your yard and anything else having to do with spring and summer – fall and winter are the best times to maximize your savings! More savings means a world of difference where next year's vacation or Christmas presents are involved. So, look online to take advantage of the season's best deals.
Stay Subscribed For Savings
Speaking of looking online, if you have retailers that you and your household turn to for many of your day-to-day needs, stay subscribed to their email list. Sure, it's easy to "unsubscribe" from everything while you're frantically cleaning out your email inbox, but it's worth it to stay subscribed to your favorites.
You'll be the first to know about upcoming or flash sales – and, if the brand has an app, it's worth the download too. When brands have apps and use them a lot, they're likely to notify you when there are deals on things you purchase frequently.
Especially when it comes to groceries and toiletries, this is a smart move in the winter. Not only does cold weather make it easy to stay cooped up indoors, but with the winter comes holidays, and with the holidays come plans. So, you might not even have time to do the shopping as you usually would. Savvy winter shoppers know that apps and ordering online for delivery are where it's at!
Don't Fall For Black Friday: Winter Shopping Guides For Busy Moms
While Black Friday is an experience in itself, and for many, it's a tradition, it's not worth the hype for many people. With Black Friday deals come major lines, shortages of items, and somewhat disappointing sale prices. Sure, big-box retailers will offer some fantastic discounts on a few things, but those tend to go and go fast.
If you can hold off for Cyber Monday, it's worth it to stay home and relax with your family and loved ones the day after Thanksgiving and take advantage of the massive discounts on Cyber Monday from the comfort of your own home.
Additionally, the real deals come as Christmas gets ever closer. Black Friday is still a month out from the holiday. If you don't mind feeling a little bit of a time crunch and are okay with waiting, you'll see even more significant savings a couple of weeks after Thanksgiving. Try shopping for the things you're interested in the week before Christmas at discounts near 60-75% off!
Shopping Small Pays
While you won't save as much money when you shop small and locally, the payoff is worth it. You're driving your local economy by choosing to spend your hard-earned dollars with hard-working locals. On top of that, when you shop from a small business, typically, you're purchasing higher quality, more sustainably made products that pay off on an ethical and environmental level.
Not to mention, if you do your holiday shopping with smaller businesses, you're more likely to find unique and more meaningful gifts for the people you're shopping for. So, consider budgeting for shopping small when and where you can.
As mothers, we all know what it's like to feel overwhelmed and stressed on a typical day, no matter what time of year it is. While the fall and winter are magical times of the year when we can enjoy more time at home, they also bring with them tons of plans and commitments. Some of these commitments translate to stress, so utilize the above shopping habits to help take the load off. Enjoy the cozy and happy holidays!
Do you have anything you want to add to my blog post about Winter Shopping Guides For Busy Moms? If you do, leave me a comment below!