We all want to look young for as long as possible. I actually cringe at the thought of getting wrinkly 🙁 So, I am doing everything but plastic surgery and Botox, to achieve youthful skin 🙂 But, I have also been using Youth Corridor Antioxidant Boost Skin Serum and it is doing wonders for my skin!
Dr. Gerald Imber created Youth Corridor Antioxidant Boost Skin Serum with 10% Vitamin C, E, and Melatonin. This serum might just be the most potent skincare weapon against aging and it is certainly the must-have treatment product in any skincare regimen to maintain healthy and youthful skin.
Youth Corridor Antioxidant Boost Skin Serum


Here's why:
– Due to its lipophilic nature, melatonin makes the serum far more effective than vitamin C or E used alone or in combination.
– Melatonin is a naturally occurring hormone that contributes not only to the natural rhythms of many body functions but is also a pervasive and powerful antioxidant that plays a protective role on the cellular level.
– With the help of melatonin, large doses of Vitamin C and E are able to penetrate the keratinized layer to the deep layers where it can protect the skin.
– The antioxidants work to reduce inflammation from sun exposure and increase collagen synthesis leading to wrinkling reduction and firmer, tighter, smoother skin.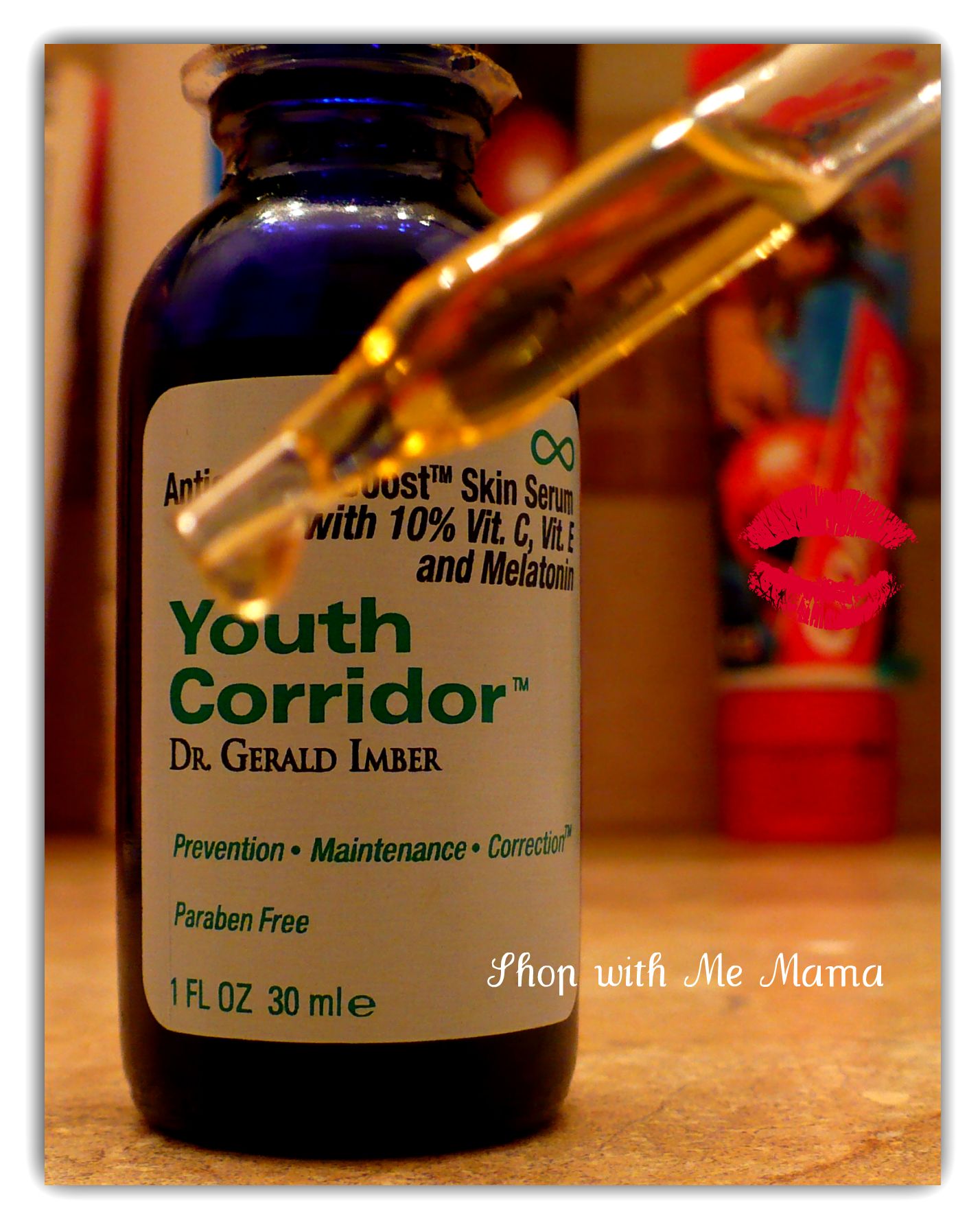 I received the Youth Corridor Antioxidant Boost Serum and a book to review. When I was younger I never used serums, I always just used facial wash and then the facial lotion and under-eye cream. That is it.
But, now that I am getting a bit older, sigh, I am finding that using serums are equally as important as washing your face! Serums, especially this serum, quickly absorbs into your skin and since it is more liquidy then creams or lotions, it absorbs into your skin deeper giving you some wonderful and almost immediate results.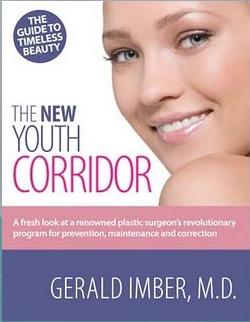 This Boost Serum is very watery and is a yellowish color. You don't need much, just like any serum, to get results. This serum comes with a dropper, to make using this serum much easier. You just get a little bit and I use it under and around my eyes, mouth and between my eyes where I have a lovely line forming, sigh…
Now, this serum absorbs very quickly, but it does leave a little stickiness behind. That is why I don't put it on my neck. I have been using this Boost Serum for about two weeks and the areas around my eyes look much better.
They appear to have fewer lines and the area is more smooth. The area I use this on, the next day, is super soft too. You only need to use this serum at night. The remainder should be rubbed into the backs of your hands, don't ever waste it!! In a few days, you will start to notice some great results!
The book that I received with the Boost Serum is a great, informative book. It is called "The New Youth Corridor". It is a guide to timeless beauty. This is easy to read up to the minute book that tells you all you need to know to maintain your good looks throughout your adult life. It shows you through a program of Prevention, maintenance, and correction.
I enjoyed browsing through this book. It shows how you age and at what age it happens. It has great information on how to keep your skin looking its best for as long as possible. It also offers options for plastic surgery and how it would be performed, which I thought was interesting.
Together, the Boost serum and this book, are very powerful. So, if you are anything like me, and want to strive to look your best for as long as you can, I highly recommend the Boost serum and this book.
Buy It!
You can purchase the Boost Serum, book or any Youth Corridor beauty/skincare products by visiting them online at http://www.youthcorridor.com/.