I know many of you have pets! We only ever used to have cats and they were all outdoor cats. The only indoor animals we ever had were hamsters! However, when we moved to Idaho, that kind of changed a bit! We now have a little feisty Pomeranian named Daisy!
She is such a sweet girl and she is the princess of our place! Below, are 3 must-have products for your dog. I know your pooch will like these products because they were all handpicked by our princess Daisy! However, it is also important to find out which toys your pets should NOT have too!
*This post includes my Amazon affiliate link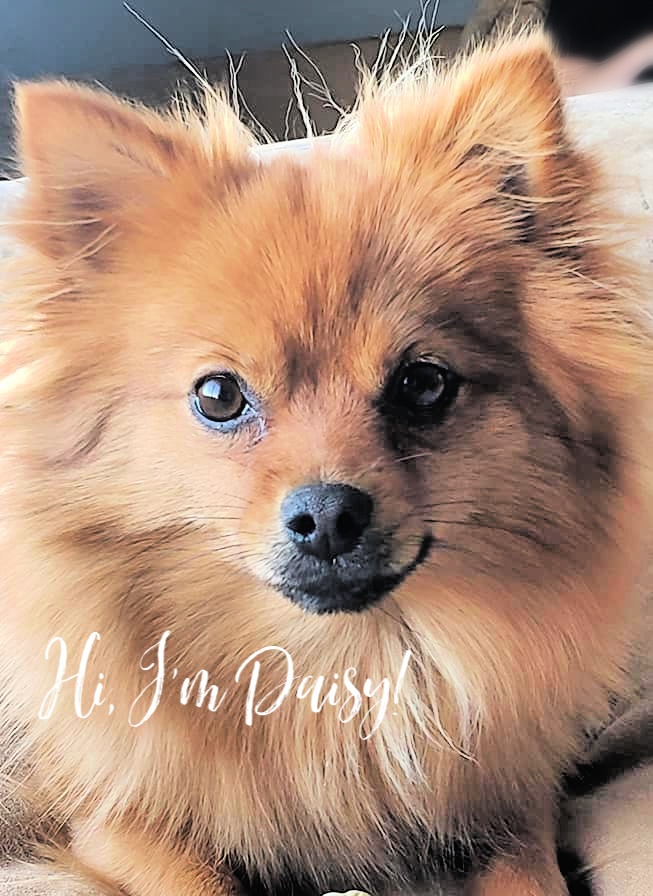 3 Must-Have Products For Your Dog (Handpicked By Miss Daisy):
Of course, Miss Daisy loves many things, but recently this precious pooch was sent some products to try out and she has been in dog heaven ever since!
The first product I will talk to you about today is Pet Plate. It is more than just a product, duh! It is a fresh and healthy pet food service for your furry friends! It is real food cooked fresh for your dog! And boy was Daisy excited when her box arrived filled to the brim with yummy and healthy food made just for her!!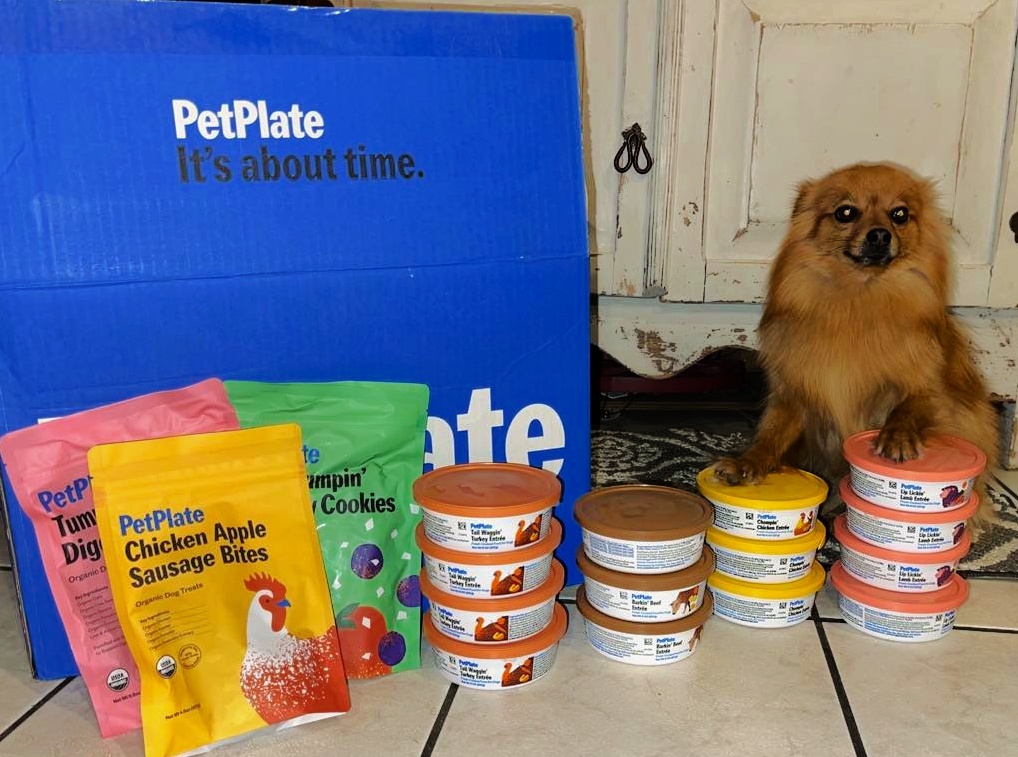 Your dog will be thrilled to be treated like a King or Queen with meals from Pet Plate that make it easy to serve your pup fresh-cooked meals every day. Formulated by a vet nutritionist and portioned to meet the exact caloric needs of your pup, Pet Plate meals are ready-to-eat and can even be heated in a microwave if your pup prefers their food warmed up.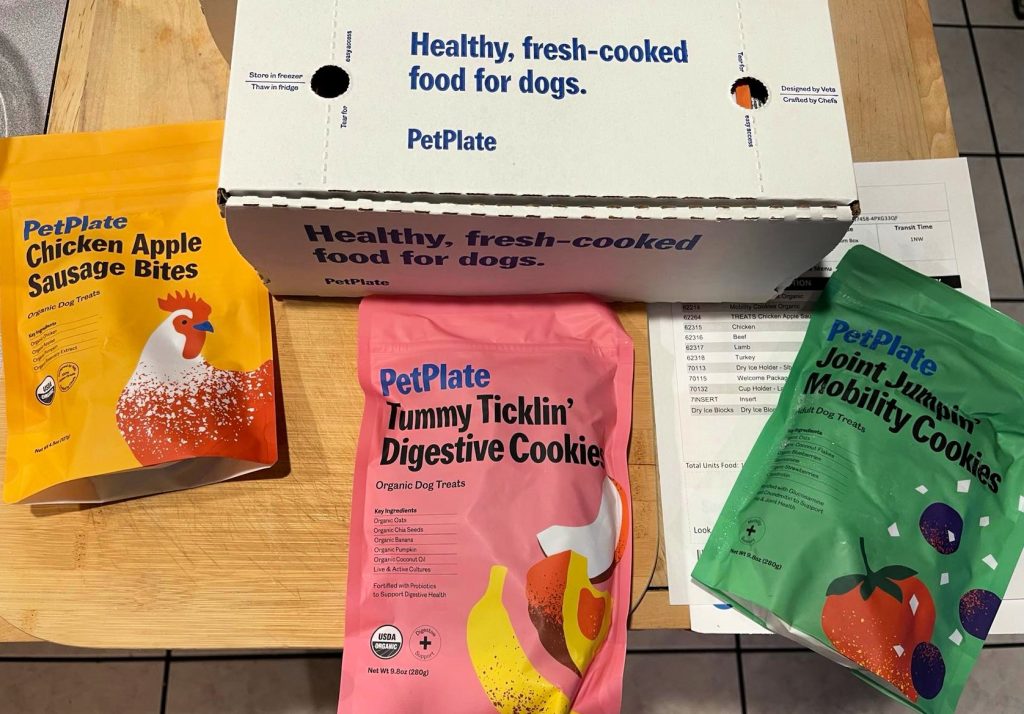 It's easy to get started, simply share some key details about your pup (see below!) with your online subscription. The company's talented chefs will craft the perfect meal plan for your pup.
All of the meals are made with human-grade ingredients, such as USDA meats, fruits, vegetables, healthy grains, vitamins & minerals, and are kettle-cooked in a USDA kitchen for the highest-quality food you can serve your dog. Not only will your dog love the meals, but you will also notice benefits like better digestion, a shinier coat, and increased energy.
How To Order Pet Plate For Your Dog (Must-Have Products For Your Dog):
First of all, when you go to the Pet Plate website, you will be guided through the whole ordering process to ensure that the food you are buying, is perfect for your dog. I loved this part!
At the top right corner of their website, it will have a blue button that says 'Start Now'. Just press that button and follow the next steps! It will ask you the following questions:
*Your dogs' name
*If they are a boy or a girl
* Are they spayed or neutered
*The breed of your canine
*Birthdate
*Weight (and their ideal weight if they/you have one for them)
*How active they are
*How is their weight?
*Choose which meals your dog would like. You can choose between beef, turkey, lamb, and chicken. (Have a picky dog? Get up to 4 different meals in each box!)
*They will also ask for your email so they can use it to create your dog's personal profile!
Then press 'See Meal Plan'! On that page, you will see, based on all the questions you answered about your dog/s, a personalized meal plan, and food, just for them. Based on everything you told them, they will let you know how many calories your canine needs to live a very healthy life! I love how they cover everything!
Then, you just select which plan you want for your dog. Do you want the full meal plan or the Topper Plan? That is up to you! Once you know which one you want, click that blue button and check out! So easy and kind of fun! And, there is a 100% money-back guarantee if your dog doesn't like his/her food!
When Daisy's food arrived, it was boxed up nicely and packaged with ice packs to keep everything fresh and cold! I put most of it in the freezer and kept out 3 containers to keep in our fridge. Daisy likes her food a bit on the warmer side, so I just popped it in the microwave for a few and then gave it to her.
Boy, Daisy really loved this food. She is an EXTREMELY picky eater and if the food is not just right, she will not eat it. She is weird like that. But, she ate this food down really quickly. Just look at how messy she got because she was eating it so eagerly! Haha! This dog cracks me up! She especially LOVES the Chicken Apple Sausage Bites as you can see in the video below! Haha!
Product #2 (Must-Have Products For Your Dog):
Product #2 is The Dooloop! Save yourself from having to carry dog poop when out with your four-legged family member! These are made in the USA, and the dooloop® is the Original Hands-Free Dog Waste Poop Bag Holder. Leaving No Trace has never been easier! Quick and Easy to Use, it's made of BPA Free, Non-Toxic, Recycled plastic, and it easily attaches to any Leash or Backpack. Eco-Friendly, One dooloop firmly holds Multiple Full Bags, (that is a lot of poop!). This is definitely the Must have Dog Leash Accessory for when You or Someone You Love is Out Walking Your Dog. Love Your Walk. Leave No Trace!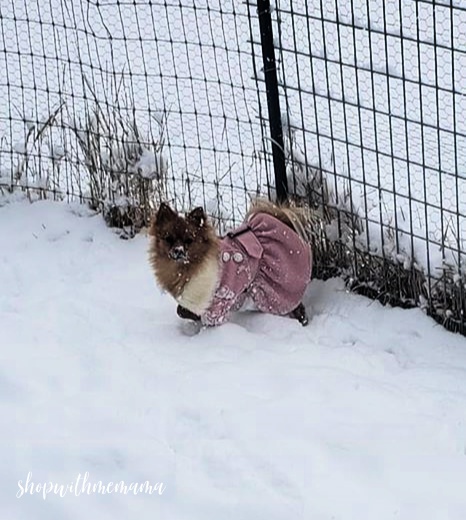 Product #3 (Daisy Approved):
HandsOn Gloves! Add TLC at groom time with the HandsOn handy innovation that offers tender loving care for your pet with a helping hand to groom and bathe them, keeping fur shedding to a minimum and their bond with your family – to a maximum.
The gloves are also multi-purpose as they remove pet fur from clothing and home furnishings and when you travel with your pup – from your car vehicle seats. HandsOn Gloves were designed with comforting scrubbing nodules and hypo-allergenic, bio-friendly components clinically proven to be safe for use with humans and animals.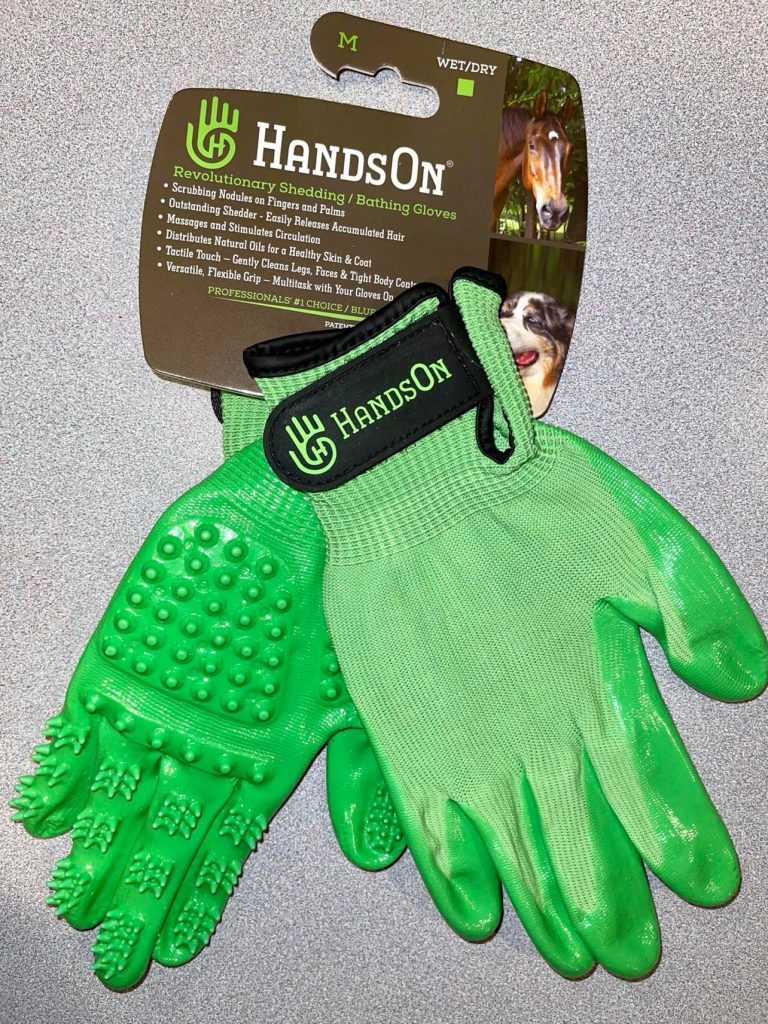 The gloves work wet or dry allowing for the perfect combination to clean, bathe and massage your pet. Users will find their animals wanting to come closer at groom time and will enjoy traveling with their pets.
And I must say, Daisy, LOVES being 'petted' with these! She at first was not sure about them, but then quickly realized they were a soothing thing for her! Now, when she sees my daughter put these on her hands, Daisy will sit down and wait! So funny and cute!
Check out all 5 sizes (Junior size for kids, Adult size small, medium, large and extra-large) and 3 colors (green, purple, and black) online at https://handsongloves.com/.
One Last Product Worth Mentioning!!!
And, real quick I wanted to let you know about one more product! If you are worried about your pet's drinking water, you can easily test it with this My Pet DIY Drinking water test kit! Pets and livestock require an abundance of clean drinking water as part of their daily diets to support the vital functions of their bodies. Water containing high levels of contaminants can impair and even cause irreversible damage to their organs (reproductive, urinary, circulatory, respiratory, and digestive).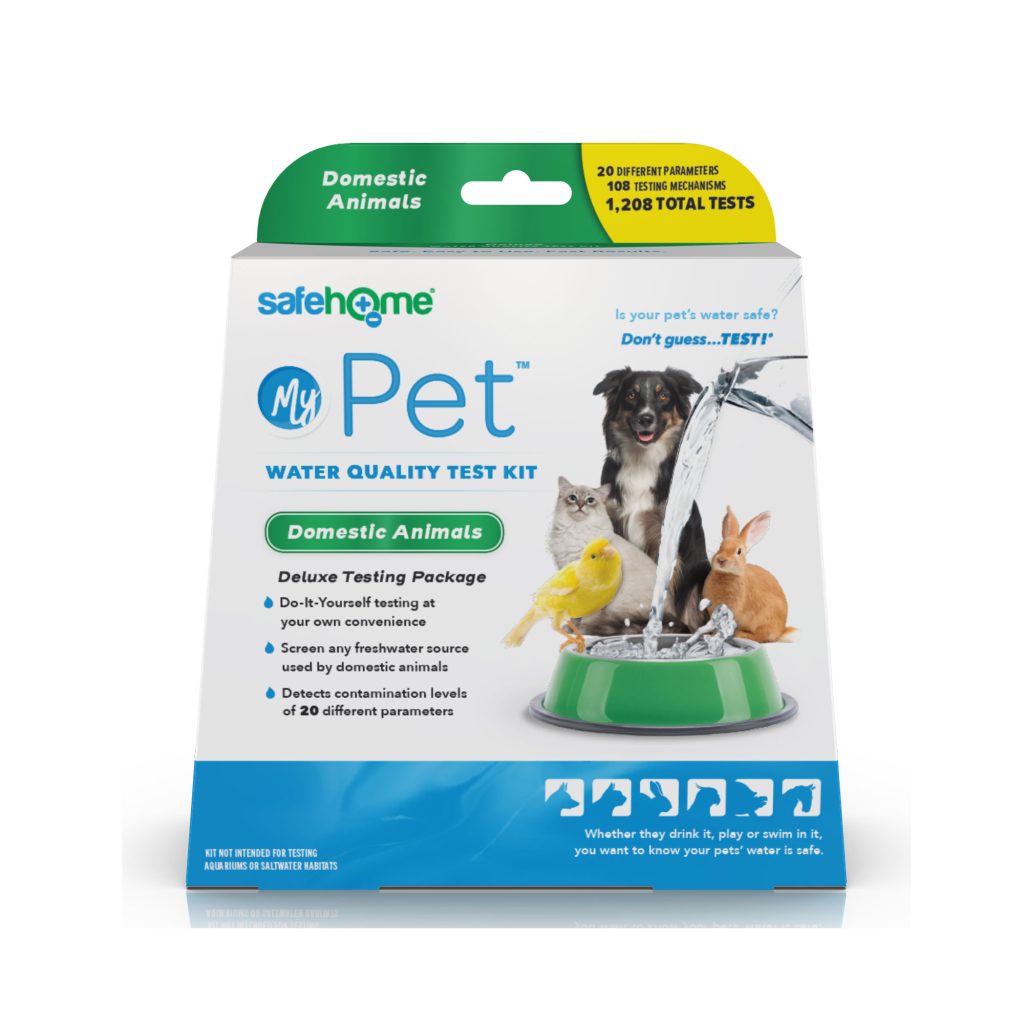 Testing the water that domestic animals consume is the only way to detect unsafe contamination levels. When we provide our pets with continuous access to clean drinking water, we are helping them fend off disease, reproduce healthy offspring, perform better, and live longer lives. Safe Home test kits for domestic animals are designed for testing freshwater sources, such as but not limited to: ∙Well Water ∙Rain Water ∙Pond Water ∙Municipal Water ∙Filtered Water ∙Bottled Water ∙Spring Water ∙Lake Water ∙River Water.
To learn more about the My Pet DIY Drinking Water Test Kit, you can visit their website!
Like I mentioned above, these 3 Must-Have Products For Your Dog are all Daisy approved! She loves them all and she hopes her recommendations will help you in purchasing these products for your pooch too!
If you are in the market for a cute new addition to your family, I recommend checking out my other post about the best dogs for first-time owners!
Win!
Two people will each win a My Pet Drinking Water Test Kit! Yay!
Rules
The contest is open to the US 18+. The giveaway will end on April 28, 2022, at 11:59 PM MT. The winner will have 48 hours to confirm their win after I email them, or a new winner will be chosen. I am not responsible for lost or stolen mail.