*Sponsored post. Product received, opinions are my own.
My family and I have been lucky to have good teeth. We have always had dental care and I always take my kids to the dentist for their cleanings. I am thankful we have dental care because I know of a lot of people who do not.
If you do not have dental care (or even if you do!), there are ways to still keep your teeth healthy and clean.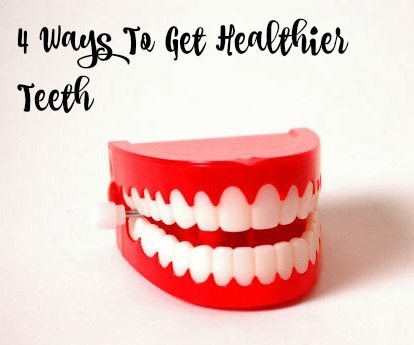 Here are 4 Ways To Get Healthier Teeth:
Use an advanced oral irrigator.
This is AWESOME for everyone, but especially kids with spacers or braces! My son just got a spacer put on last week and was worried he would not be able to keep his teeth clean. The Advanced Oral Irrigator we received to review cleans his teeth and under his spacer SO good. It is powerful! The water stream is 1,700 pulses per minute to help eliminate plaque and food debris from deep between your teeth and below the gumline. Water irrigators are known to be more effective at removing plaque than string flossing and it provides a gentle alternative to those with gum sensitivity. The Advanced Oral Irrigator features a rechargeable battery, 3 operating modes and 2-minute auto-timer. My son loves it and uses it morning and night and sometimes during the day when he has food stuck in his spacer or teeth. This is really a great product to have on hand!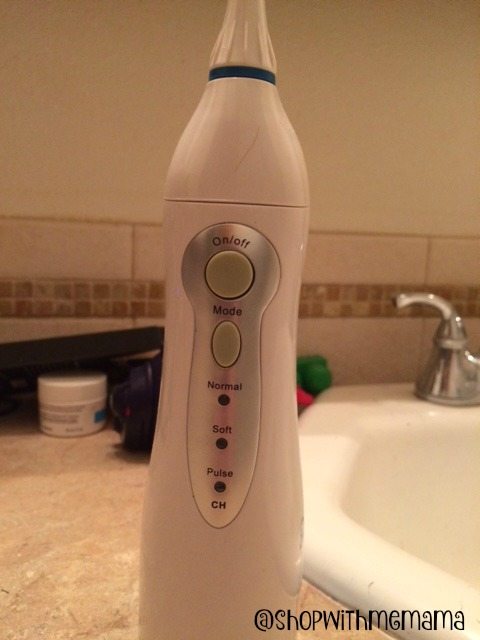 The Advanced Oral Irrigator can have water in it or mouthwash! You can decide what you want to put in it. It is easy to fill, just pull up on the little tab on the back of the device and fill it up, then close up the tab. Make sure the irrigator is fully charged before using. It also has normal, soft & pulse modes to match your comfort level. It comes with a rechargeable battery and one charge lasts approximately one month!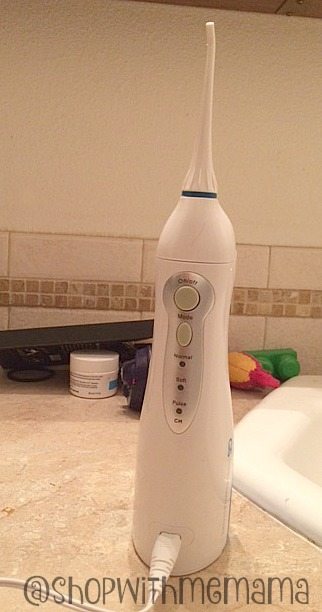 Use Mouth Wash Daily!
I can't say this enough! Mouthwash is a big part of my kids and my oral care. We always brush our teeth then we floss, then use mouthwash. My kids use it morning and night.
Brush!
This is obviously a no-brainer, but I know of some people that skimp on brushing! They have lots of teeth problems and that is something we do not want! It gets way too expensive and WAY too painful! So, if you can, brush three times a day. We usually just brush morning and night and that has worked for us.
Floss Those Teeth!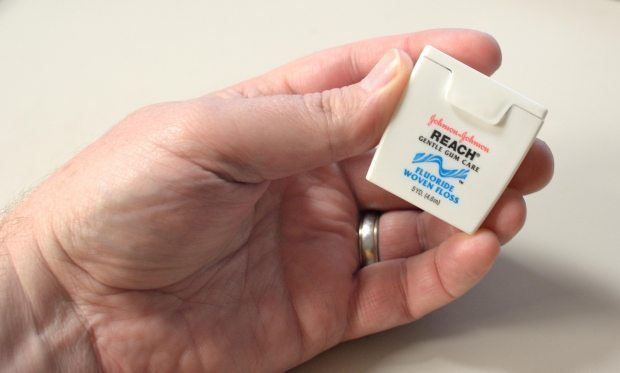 Again, some people I know do NOT ever floss their teeth. I could never ever imagine NOT flossing my teeth. I am very weird when it comes to teeth/oral care. I have to floss every day, sometimes more than that depending on what I ate. My kids do the same, morning and nights. I was told once that you should only floss the teeth you want to keep! Ha, so true, so make sure you floss them ALL!
Buy
You can purchase the Advanced Oral Irrigator to help with your oral care routine and overall health of your teeth, online at http://www.vanityplanet.com. It retails for $120, but you can grab a discount code, below!
Grab Your Discount!
Use Code: swmm to receive a discount on the Advanced Oral Irrigator!  You just need to click this link which takes you to the product, add to your cart, apply the coupon code and it will give you money off! You're welcome!
Do You Have A Specific Oral Care Routine You Do At Your House?