When it comes to giving gifts, selecting the ideal present for a loved one doesn't have to be challenging. In fact, finding the right gift for that special someone can actually be quite easy.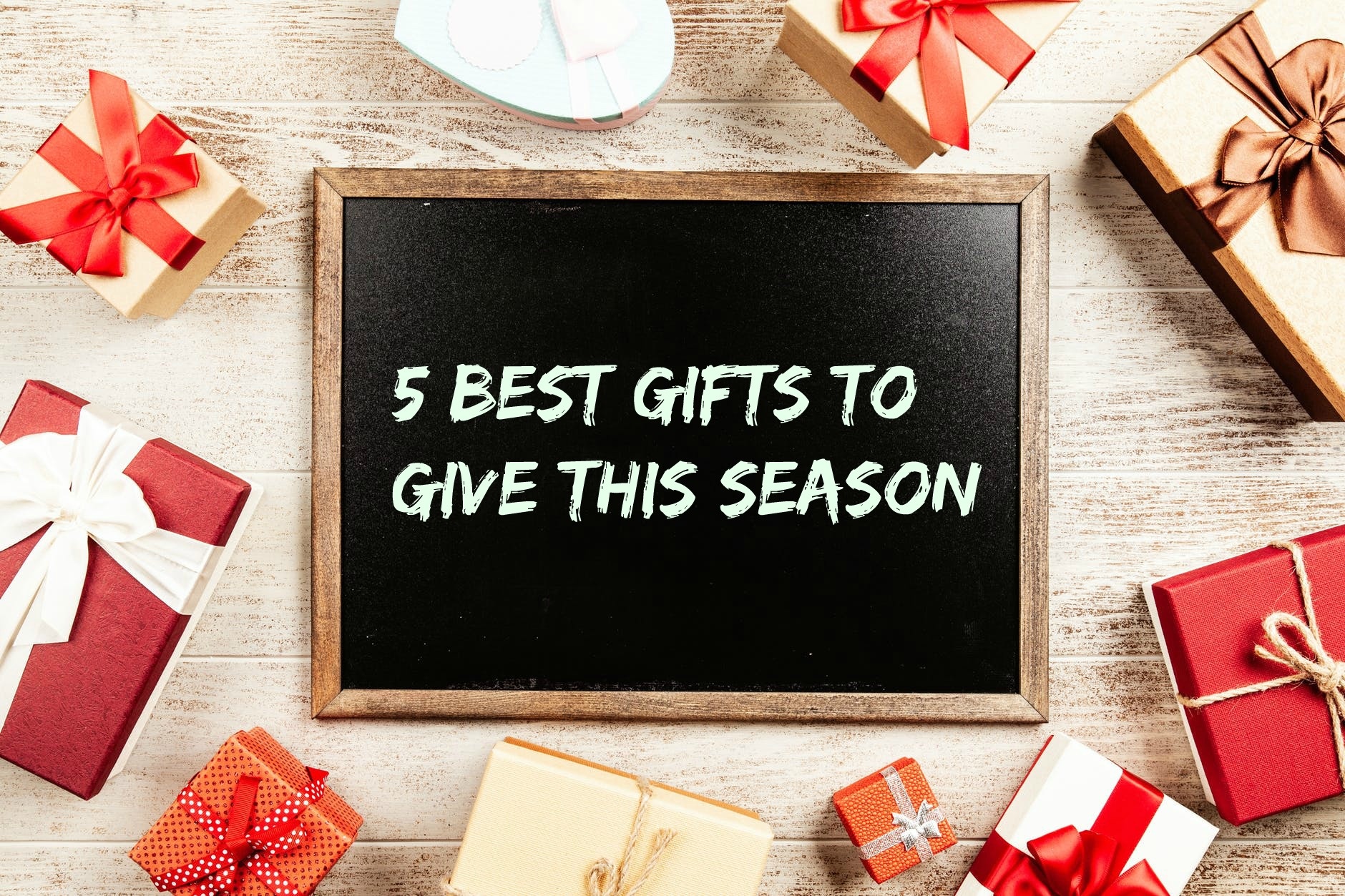 Likewise, taking the stress out of buying a gift this season will make gift giving a much better experience. Also, remember to start your shopping early to alleviate last-minute shopping when stores are out of stock. Here are the 5 best gifts to give this season:
5 Best Gifts to Give this Season
Best Gift #1: Weighted Blankets
The weighted blanket or magic blanket is designed to reduce stress and help you sleep more deeply. It is the ideal gift that speaks from the heart and adds value to someone's life. What is more, there are numerous weighted blanket benefits that make it the perfect gift:
Relieves Anxiety
Reduces Insomnia
Improves Overall Focus
Offers Deep Touch Pressure (DTP)
Has No Side Effects such as Drowsiness
Helps with Restless Leg Syndrome (RLS)
Soothes Obsessive-Compulsive Disorder (OCD)
Triggers the Release of Dopamine and Serotonin
Best Gift #2: Breakfast Basket
One of the most overlooked gifts during the holiday season is the breakfast basket. However, this gift offers numerous benefits. Not only does it provide the most important meal of the day but it can be personally designed according to taste. Your breakfast basket can be a DIY project or you can buy it online or at a local shopping center.
When you make a breakfast basket at home, it is generally suggested to add healthy choices to the basket. Healthy items are much better and show that you care.
There are various products to select such as scone mix, dried fruit, steel-cut oats, fruit sweetened jams, whole-wheat pancake mix, honey or maple syrup, teas, coffee, and other specialty items. Place everything into a nice basket with decorative tissue paper then wrap the gift accordingly.
Best Gift #3: USB Charging Station for Multiple Devices
A USB charging station for multiple devices makes a fantastic gift. In fact, it is one of those gadgets that you didn't know you needed until you have one. This device saves you a lot of time and drastically reduces frustration and disorder from cords and cables being strung out all over.
Instead of having various devices charging throughout the house they can all be centrally located. As well, there is no mess with various long cables scattered everywhere. The best-charging stations are the ones with eight ports and have quick charging capabilities. In fact, today's advanced technology has a variety of cables in one device. For instance, one charger can be set up for USB-C cables, USB micro cables, and iOS lightning cables.
Best Gift #4: A Tea Gift Box
A tea gift box is a perfect selection for foodies, people who love comfort food and for those who like entertaining guests. These decorative boxes often have a variety of teas displayed in a nice sturdy container. Generally, the gift boxes come with a wide assortment of teas for different moods and activities.
For instance, the gift boxes contain teas that are warming, calming, energizing, mentally stimulating, relaxing and so forth. In addition, some tea boxes have a nice detailed display of flavor selections when you open the lid. Plus, if your present is for someone health-conscious, you can often find gift boxes that have organic and fair trade teas from around the world.
Best Gift #5: A Dutch Oven
One of the most popular and well-loved gifts is a Dutch oven. In fact, according to Epicurious, a Dutch oven should be a major piece of cookware in every kitchen. It is the perfect gift for any type of cook whether they are a novice or a chef. The Dutch oven is a sturdy, wide lid pot that can be used for cooking just about anything. For example, you can simmer soups, bake bread and fry various foods, like chicken.
Although most quality Dutch ovens are rather expensive, they will last a lifetime and are well worth the price. In fact, the highly sturdy pot will hold up to a lot of wear and tear and still keep their heavy structure and design. Likewise, the Dutch oven is a gift that lasts forever.
So, if you are searching for a unique gift this holiday season, for a loved one or dear friend, I hope the list above, helps you find that perfect gift! These are definitely some of the best gifts to give this season!