If you are in the market for a really beautiful and affordable watch, I recommend the watches from Nordgreen. They sell gorgeous and affordable Scandinavian watches for men and women! They have a big selection of them!
The men's watches are so nice looking! So are the women's watches. The style and grace of these watches will set you apart from the rest of the pack. They are quality made and I love how they have so many different styles of watches/straps.
My favorite Scandinavian Watch for men is the Pioneer White Dial watch with a gunmetal mesh strap! This is so manly and my husband would LOVE this watch! You can interchange the straps, so you can get a different look each time you wear it!
*This post includes my Amazon affiliate link.
Affordable Scandinavian Watches For Men And Women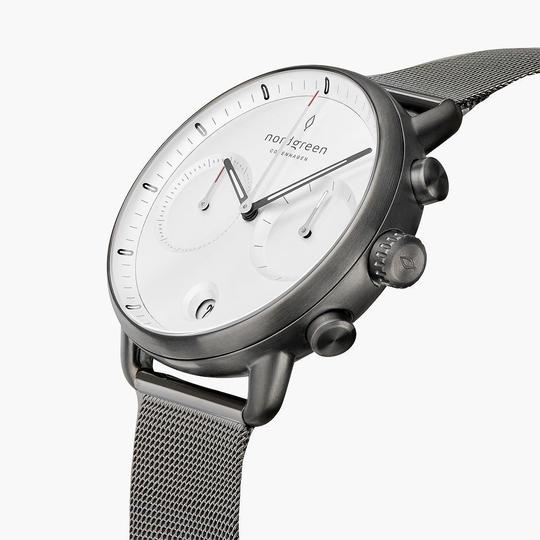 Build Your Own Bundles
Versatile Accessories For Your Busy Schedule! Nordgreen wants you to look your best! Save up to 20% and add a touch of personal style to your gift bundle when you choose 1 or 2 extra interchangeable straps! Select one watch head, and up to two extra straps. Save Up To 20% when you select 2 extra straps or 10% with 1 extra strap (Can't be combined with other discounts). Brilliant idea!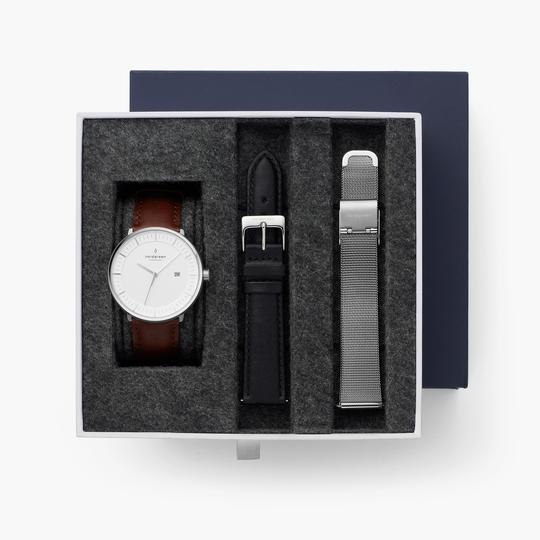 My favorite Scandinavian Women's Watch is the Nordgreen White Dial watch with the silver mesh strap! So simple yet elegant too! I can see myself wearing this with a pair of my favorite jeans and a t-shirt! Or even with a nice dress!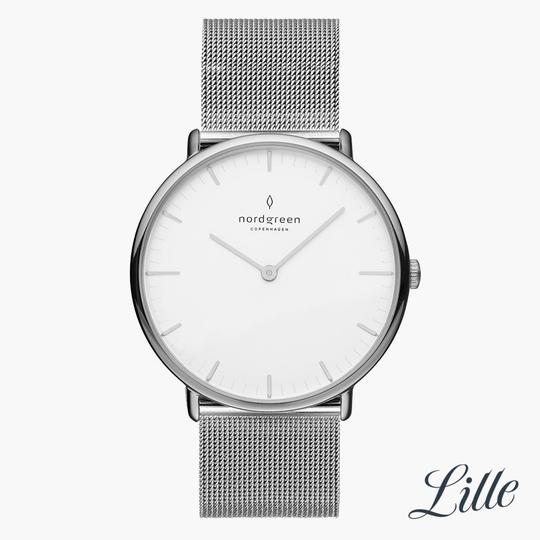 Of course, these affordable Scandinavian watches for men and women come with different straps/colors too! I just happen to REALLY like silver colors, but they have other colors too and they also carry leather straps as well as nylon straps for the watches too! So, lots of variety there and it makes it easy to accessorize them!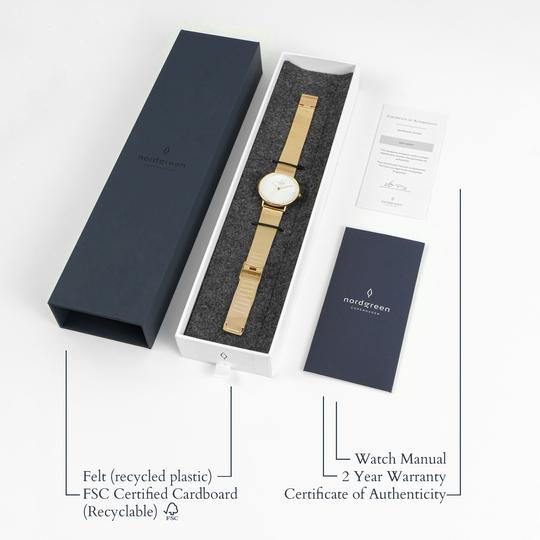 Help A Great Cause!
These affordable Scandinavian watches are crafted with care and they give back! I love finding companies that give back when you buy something!
See below how you can donate when you purchase a Scandinavian Watch from Nordgreen:
*Purchase your watch. Once you've purchased a watch, you've done the hard part. There is no additional cost to donate–you're simply deciding where you want part of your purchase to go.
*Select your cause! Select which cause you want to donate to. Learn more about their initiatives and choose the cause that speaks the most to you.
*Enter your info! Locate your watch's serial number, found on the back of your watch, and its identification code, found on the Certificate of Authenticity inside of the watch box, and enter this information in the boxes provided. Your story is about to begin!
That is it! You can pat yourself on the back for doing some good in this crazy world!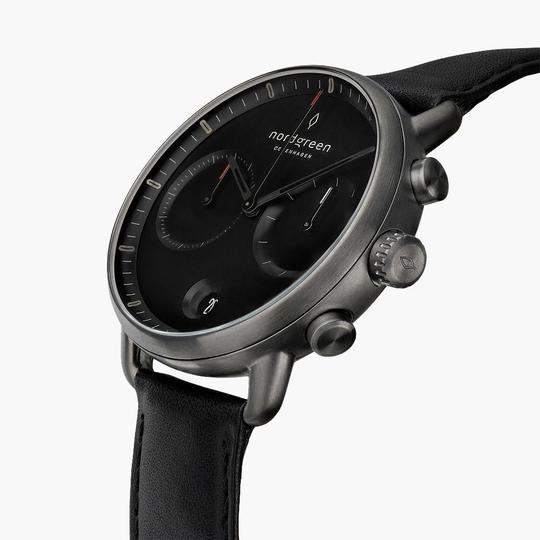 Buy A Scandinavian Watch!
You can purchase these beautiful Scandinavian Watches For Men And Women online at https://nordgreen.com/.
Remember Australia's devasting fires? Who can forget! So sad!! Nordgreen Scandinavian Watches is helping Australia recover from the bush fire devastation. They will plant 5 Trees in Australia's Reforestation Efforts and you will receive a free watch strap! Add your watch and strap to your basket at checkout and enter the code ONETREE! It is that easy! You can feel good about helping out!
Win!
One lucky person is going to win a beautiful Nordgreen Scandinavian watch! The winner gets to choose color/style and if it is for a man or woman, yay!!
Rules
The contest is open to US residents ages 18+. This giveaway will end on March 16, 2020, at 11:59 pm MT. The winner will have only 24 hours to claim their win or a new winner will be selected. I am NOT responsible for lost or stolen mail (DUH!).