Have you heard of the AGOGIE Resistance Pants?!? If not, I will tell you ALL about them in this blog post! The AGOGIE Pants are perfect for all-day wear, whether you are running errands out and about or at home doing chores, these workout pants will literally work out your legs and butt by just wearing them and moving around!
Of course, I HAD to put them to the test. Do AGOGIE pants work? Do they REALLY work? I wore mine for about three days in a row. I did my normal activities in them AND I worked out in them.
But, the first day I wore them (I did not do my regular workout because I wanted to see if they would do anything), and the next day I was feeling a TINY bit sore from wearing them all day. I will say that yes, these are doing SOMETHING when I wear them! That means GOOD things!!!!
AGOGIE Resistance Pants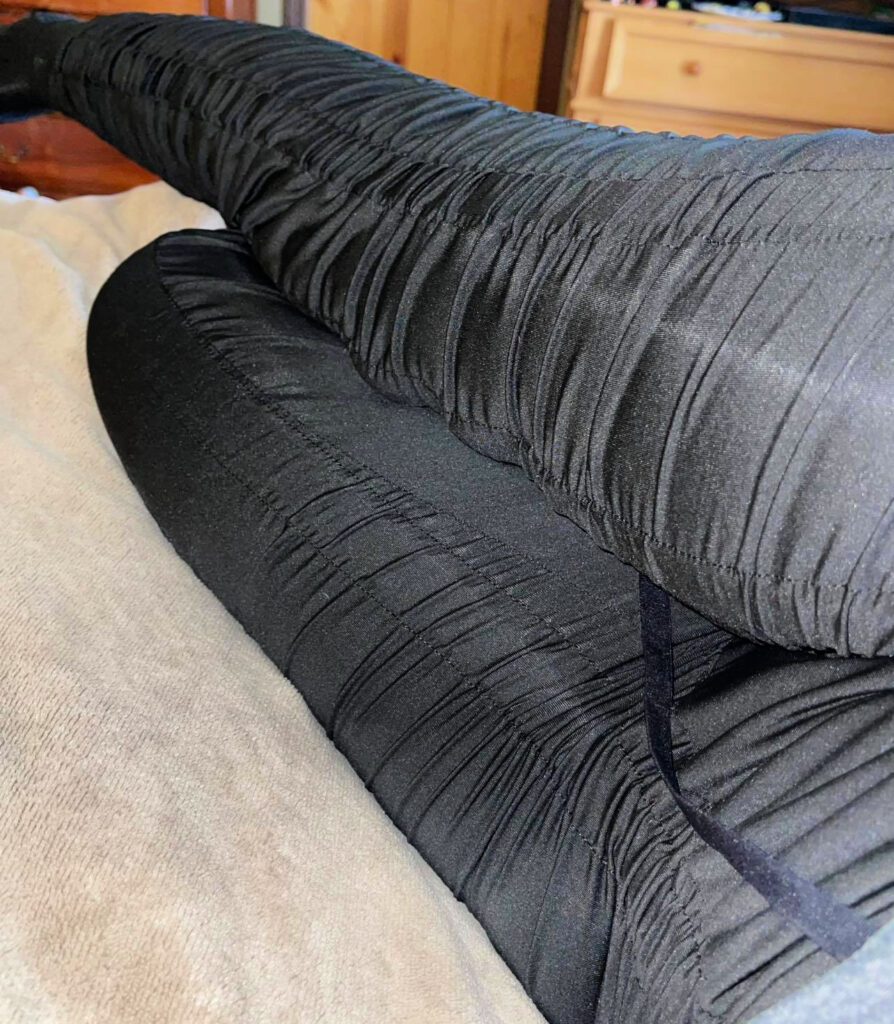 The AGOGIE resistance pants are awesome for daily wear. They are comfortable and moveable with your body and STRETCHY. They have resistance bands INSIDE of them so whenever you walk around, bend over to pick something up, or lift your legs, you are working out! These pants add resistance to ANY activity you are doing.
The AGOGIE pants are awesome for anyone who is looking for a way to get fit without having to work out every day. However, I STILL would work out every day, only because I want to get muscular! But, these workout pants are great for everyday use and for busy people! We all want to be summer-ready and these resistance pants can help you with that!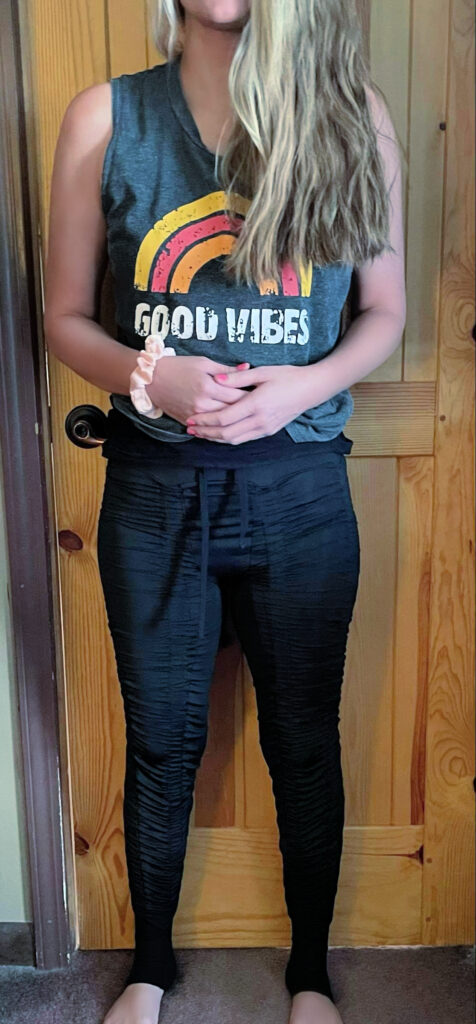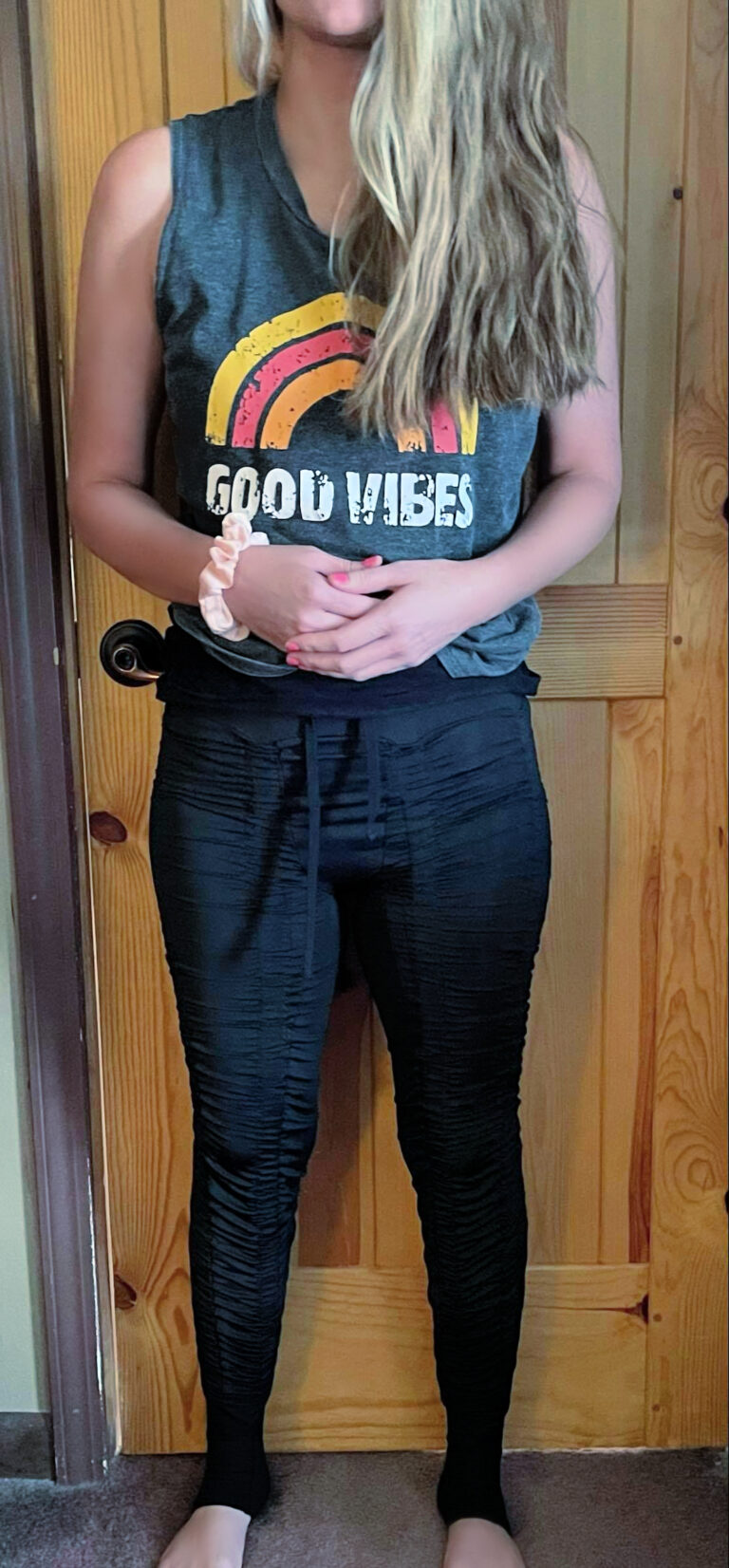 AGOGIE resistance pants have eight actual resistance bands built into them, adding constant tension to every movement. These one-of-a-kind pants offer an easy way to:
*Activate more muscles.
*Increase workout intensity
*Build strength.
*Burn more fat.
*Maximize your natural movements.
*Run, jump, and cut with zero restrictions.
*Maximize your workout.
*Dial up the intensity of any exercise routine.
*Maximize your performance.
*Increase your speed, agility, and athletic performance
And best of all – wear them anywhere and get a workout even when walking the dog or grocery shopping!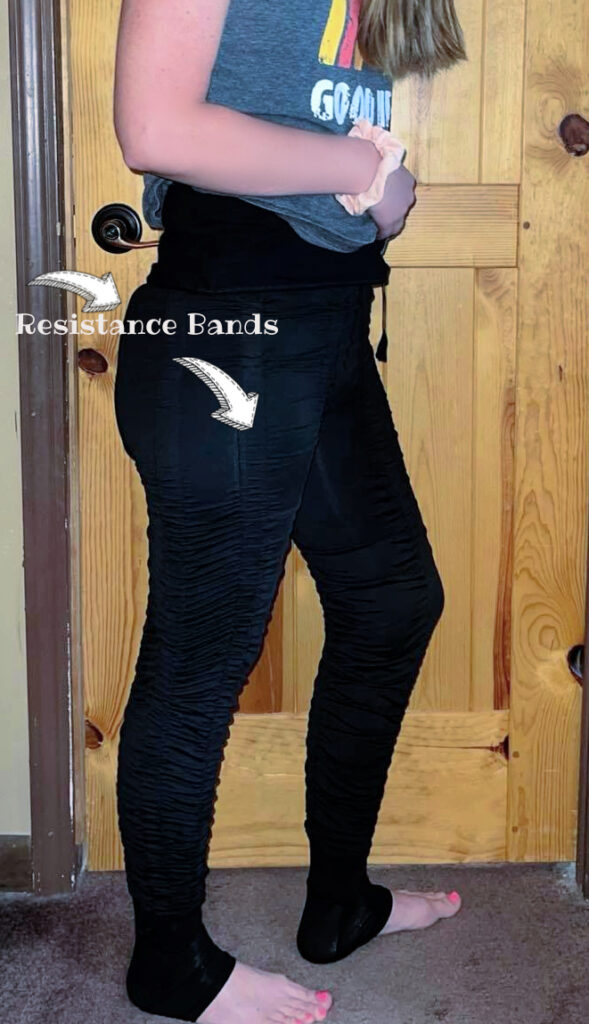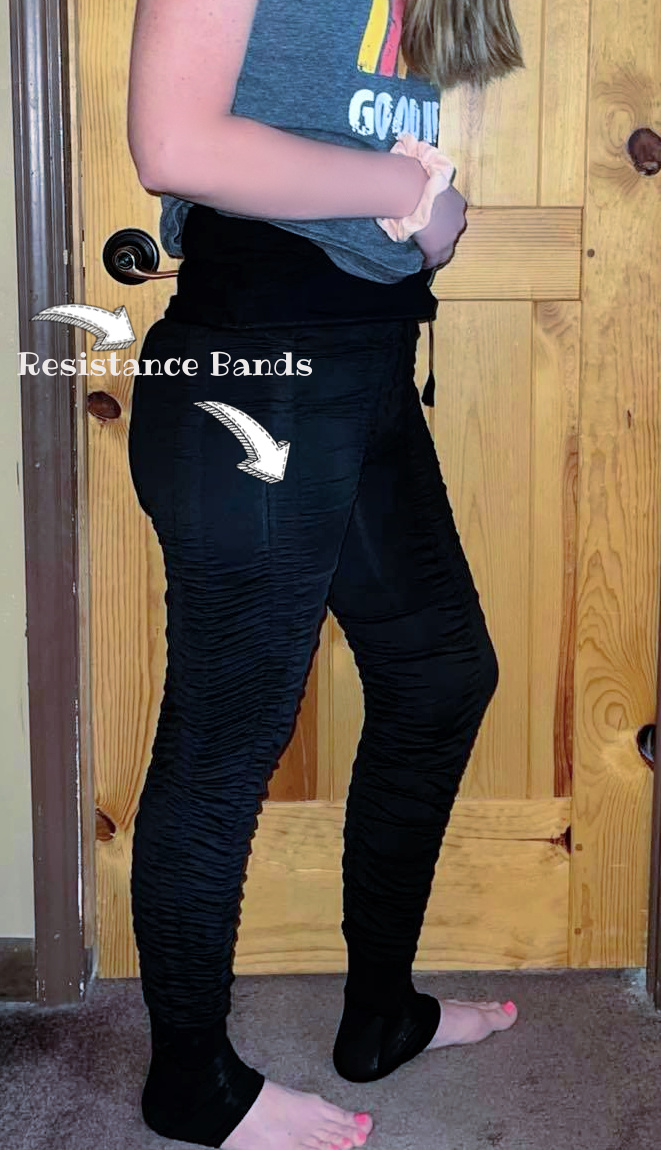 Everything You Need To Know About The AGOGIE Resistance Pants
They have 8 resistance bands that travel from hip to ankle. Once you have the pants on, the resistance feels like it goes away. Don't be fooled, it hasn't gone anywhere! Once you take them off, you will feel lighter on your feet. Maybe a bit exhausted. And, you will feel it the next day if you are not someone who works out all of the time.
They are for men and women and they come in different resistance. I got the women's +40 resistance pants in black and love them. Since I already work out every day, these were a great addition to my daily lifestyle. When I am not working out, I am still getting some resistance from wearing these workout pants. I LOVE them! Do AGOGIE pants work? I say YES!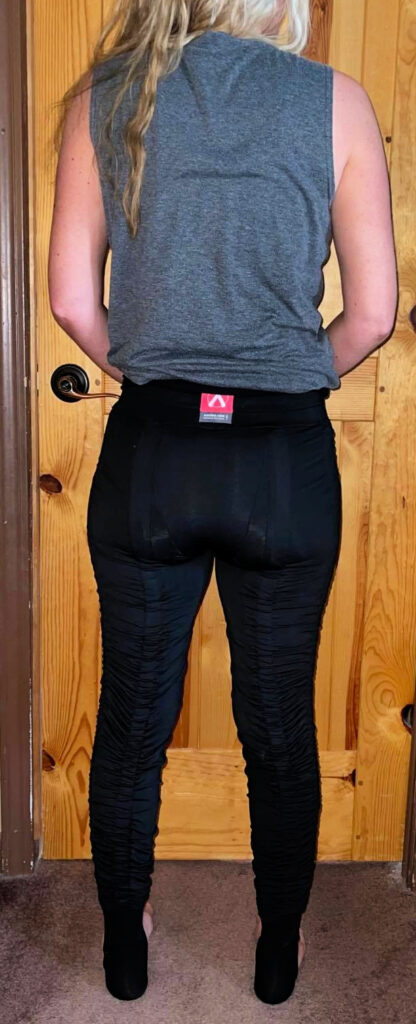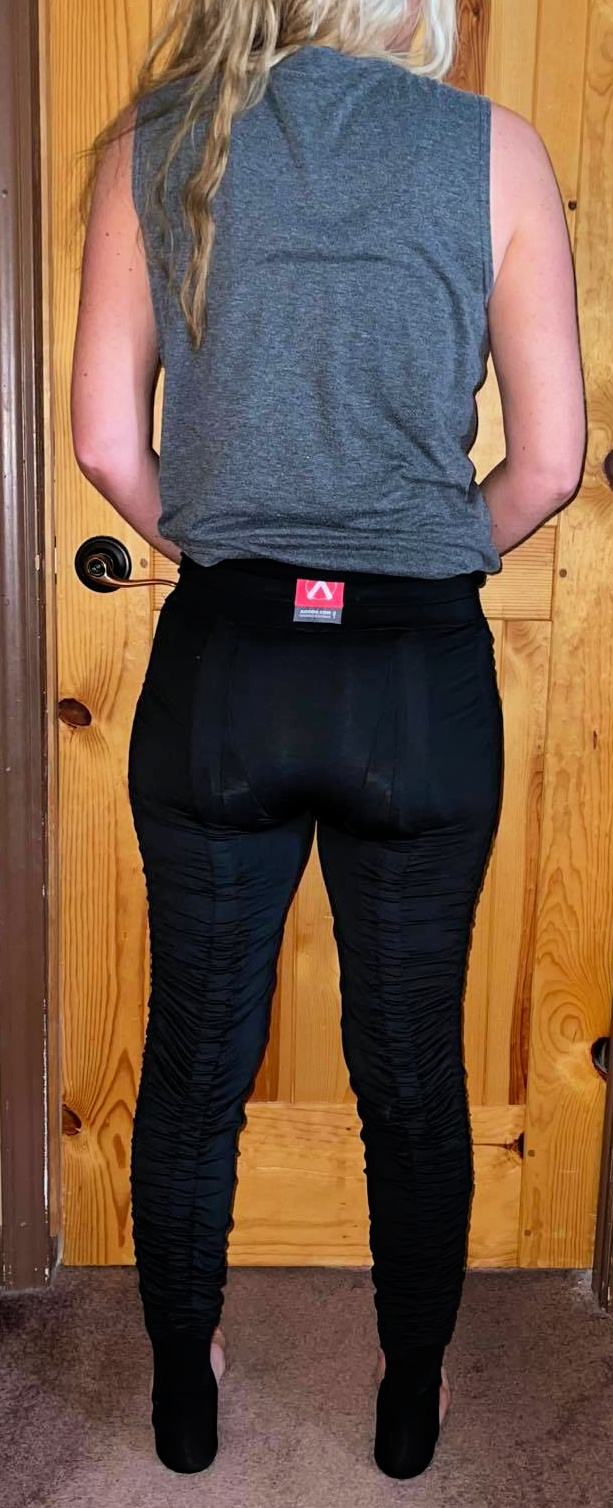 Choose your Resistance Level
Resistance bands are proven to strengthen muscle, burn fat, and rehabilitate tendons & joints. So these are great for older people too! AGOGIE Resistance Apparel products are made for all-day comfort and designed to improve your health, fitness, and athletic performance. The resistance levels of their products represent the strength of the rubber resistance bands stitched inside.
They come in two resistance levels:
*+20 level
*+40 level
What is the difference between +20 and +40?
The +20:
Longer duration of exercise
All-day wear (recommended)
Smooth moving while wearing these
Feels supportive
The AGOGIE +20s are perfect to wear all day long, on the go, or working from home. Feel the 8 built-in resistance bands as they support and engage your hamstrings, hip flexors, back, and core. Use them to get started on your fitness journey or to get past your next hurdle. They are the perfect amount of resistance. Just enough, but not too much.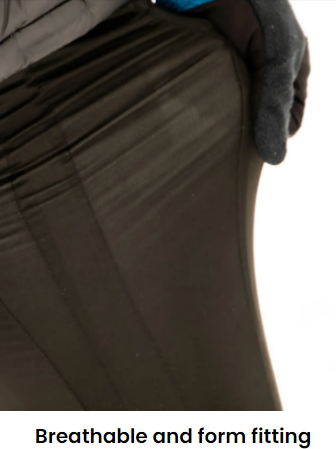 The +40:
Shorter duration of exercise
Part-Day recommended wear
Feels challenging
The AGOGIE +40s will challenge the most mundane of movements. With 2x the resistance as the +20s, your legs will immediately notice the added resistance. Your legs will warm up faster and feel ready to move. Use them during focused, shorter-duration activities to build strength and maximize your training. Take them off and feel the difference.
What is the difference between +20 and +40?
The technical difference between the +20s and +40s is the thickness of the resistance bands inside the pants. The thicker the band, the greater the resistance.
What Are The Pants Made From?
The pants are made from a moisture-wicking material made of polyester and elastane. The bands inside the pants are made using 100% natural rubber (latex). These bands are completely sewn into the pants so they do not touch your skin. Our customers with latex allergies have reacted differently but most have not experienced any problems.
Sizing Guides Resistance
You can find the right fit for you by checking out their size chart. I got a size small resistance black pants and they fit me perfectly. So, I say they are true to size. These also come in petite, so if you are shorter or smaller, that would be what you would select!
How Should The AGOGIE Resistance Pants Fit?
AGOGIE pants are designed to fit snugly yet comfortably. Here is a simple test to make sure your pants fit correctly –You should be able to stand up straight and while standing, the band that stretches down the back of the knee should be taught. It's important that the waistband is tied and sitting on your waist to ensure you are getting the full benefit of the resistance bands.
How Do I Wear These Resistance Pants?
These are made to be worn above your hips. When you have them pulled up, tie the little tie and fasten them. Place your heel in the half-sock footie then stand up to stretch out the resistance. The half-sock footies help to anchor the pants below the feet and help to activate the 8 resistance bands inside!
How Do I Care For My AGOGIE Resistance Pants?
You can wash these with your normal clothes in warm water, in a regular cycle with mild detergent. Don't bleach them! To dry, simply hang them or lay them out flat to dry. Don't tumble dry them, iron and no dry cleaning.
How Long Do These Resistance Pants Last?
Your AGOGIE resistance band pants should last a minimum of two years. This greatly depends on how often they are worn and if they are cared for properly (see how to wash them, above).
You can check out all of the AGOGIE pants reviews here!
Buy
You can purchase the AGOGIE Resistance Pants online at https://agogie.com/. They retail for $129.99 (see if you qualify for any of the discounts listed above!).