*Best Types of Educational Toys This Holiday Season. This post includes my affiliate links.
Are you having a tough time trying to decide on which are the best types of educational toys your son and daughter would love to play with over this holiday season? If so, you'll want to check out the fantastic toys currently available that children have been loving.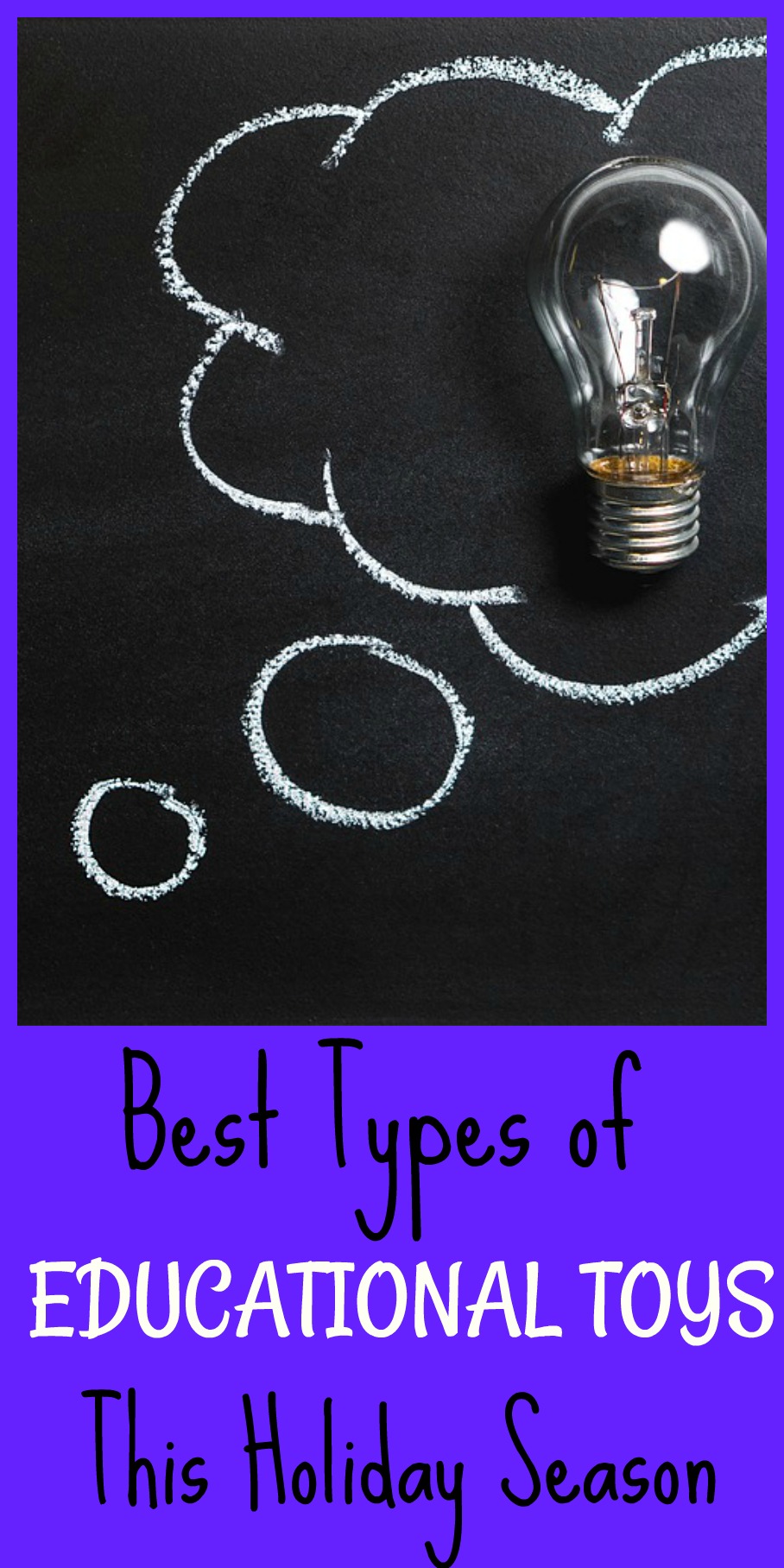 Best Types of Educational Toys
As parents, you want to find toys that both entertain your children, while also ensuring that they're beneficial in some way or another. Some of the most popular toys out there have excellent educational benefits. We've rounded up some of the best types of educational toys to give you a better idea of what they involve.
Snap Circuits Jr. SC-100 Electronics Discover Kit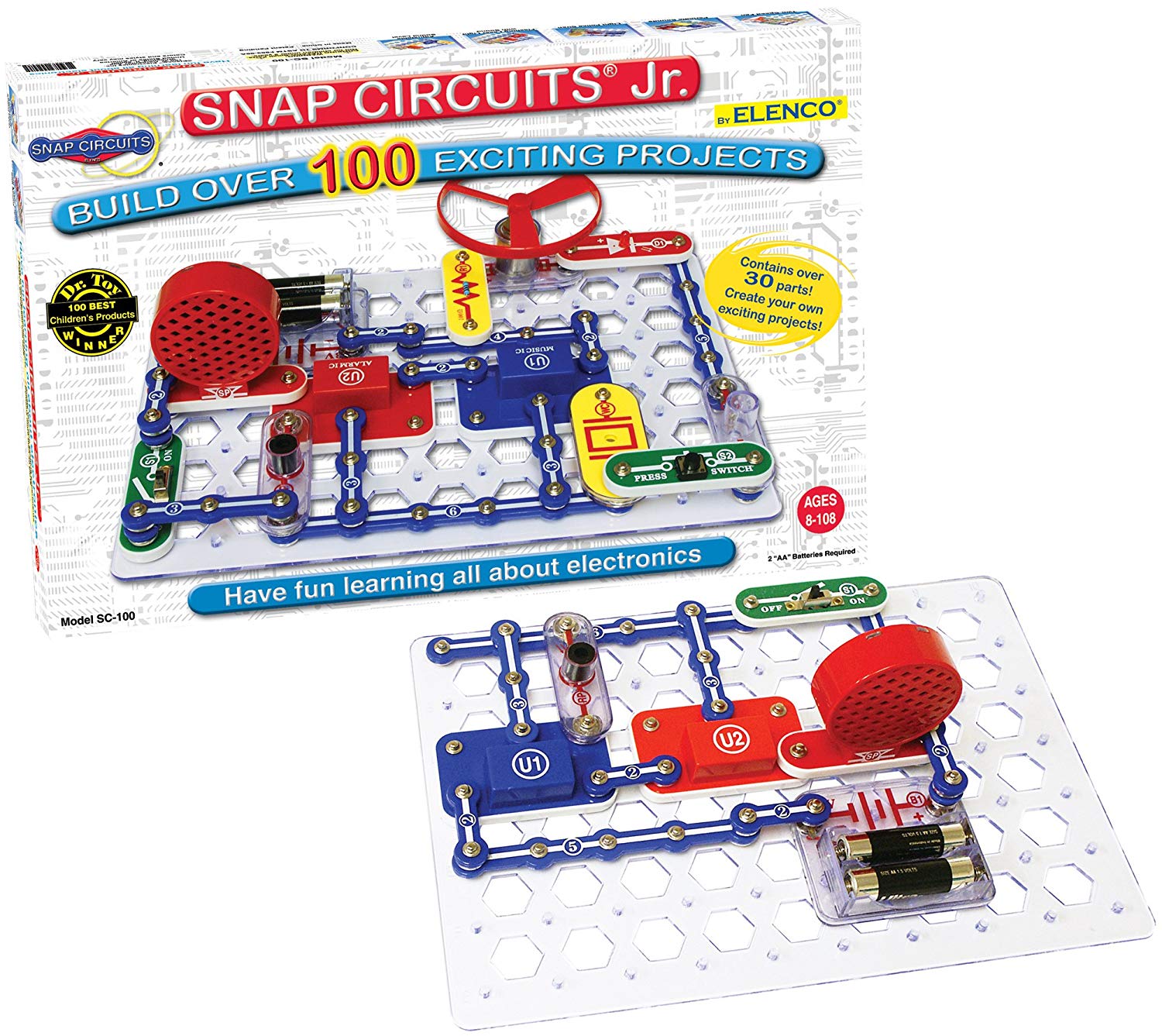 This Discover Kit provides children with an excellent hands-on approach to learning more about electricity. As a result, they're given the opportunity to learn better and have fun doing so.
The set comes with a range of 30 parts. This includes slide switchers, snap wires, a speaker, alarm circuits, and more. There are instructions available which are easy for kids to follow and use independently.
As kids are using this toy, they're able to learn more and more about how electrical circuits work. They can start off basic and build their way up, gradually, to the more complex boards. You'll be impressed to find that once your child gets advanced enough, they'll be able to create replicas of electronic boards that are found inside T.V.'s!
In addition to teaching children about wiring and electronics, this set also improves your child's building skills, as well as their ability to follow instructions. All of the pieces are coded with numbers which makes it easier for kids to refer to and find the manual that's provided.
With over 100 projects available, you can be sure that your child will spend many hours using this kit, learning along the way.
Magna Tiles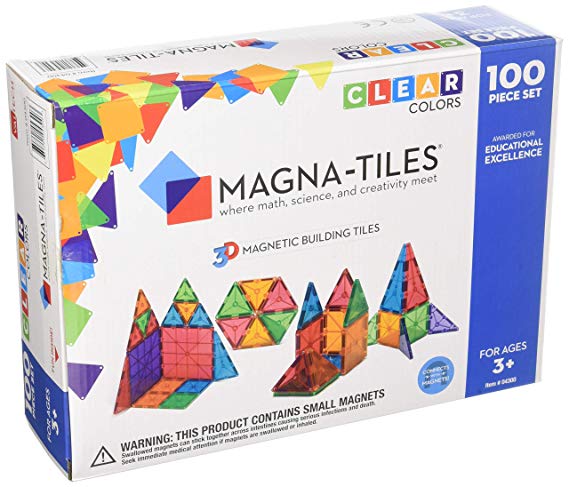 Magna Tiles is an awesome set that includes a wide variety of pieces. They are available in different colors, shapes, and sizes which can be effective at improving your child's knowledge of shapes. The pieces in this set have a superb magnetic feature which is incredibly fascinating for children.
You can use it as an opportunity to teach them more about magnets and how opposites attract. These magnetic tiles attract to one another which makes them a lot of fun to play with. They also provide kids with more building possibilities.
You can create anything from 2D to 3D shapes by using these tiles. This makes the set incredibly versatile and it encourages children to use their creative thinking abilities. When they're building the more complex structures, they'll most likely run into some difficulty. This is a great challenge and can improve their problem-solving skills.
As your child becomes more confident with their building abilities, they can begin creating 3D geometric shapes, such as cubes and pyramids. There's also a unique translucent feature to the tiles which enables kids to create structures and place them directly in front of daylight. They can then observe how a reflection of colors is created.
Scientific Explorer Mind Blowing Science Kit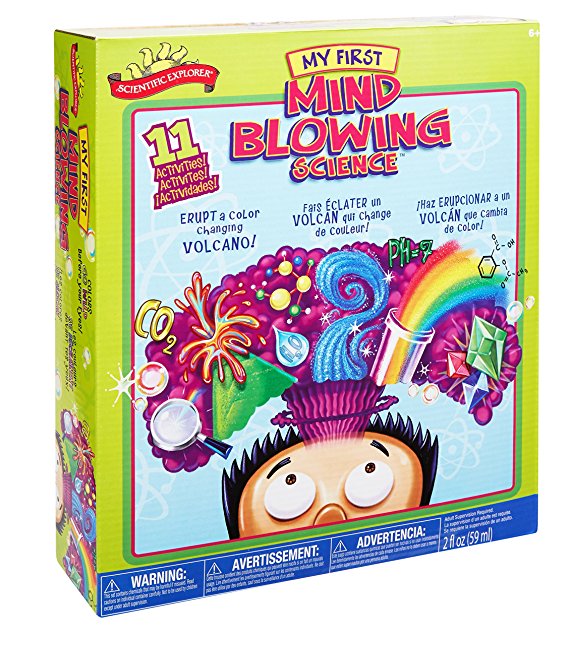 Children have been having a lot of fun using the Scientific Explorer Mind Blowing Science Kit. It enables children to carry out their own science experiments by combing different chemicals together. This provides them with a fantastic hands-on learning opportunity, which is similar to the electronics set above.
This kit features a range of tools that give kids the freedom to explore various chemicals. These tools include measuring scoops, pipettes, plastic cups, test tubes, and cotton swabs. There's also baking soda, color tablets, vegetable oil, and cornstarch available.
The kit allows kids to learn about the fundamentals of chemical reactions by carrying out a total of 11 different experiments. You'll need some additional household items for some of the experiments, like water or baking powder, but most of what your child will need is already included.
Since this is a beginner kit, your child may be ready to move onto the more complex ones that are available from the same brand. The Scientific Explorer My Own Perfumery and Disgusting Science Kit would be great upgrades from this one. They work well to expand your child's knowledge of science at a pace that's right for them.
Most importantly, it makes learning about science more fun. Therefore, your child will feel more encouraged to continue using the kit and carrying out experiments.
So, those were some of the best educational toys for boys and girls that are available right now. All of them are fantastic at making learning more exciting. Be sure to pick out the one that you think your child will enjoy the most.
These sets can also make for some fantastic bonding time if your child ever needs a helping hand!