In this blog post, we will be Exploring the Elegant Bichpoo: A Guide to the Bichon Frise-Poodle Mix. Do you think your family is ready for a dog? If so, we have a cute suggestion for you! A Bichpoo!
When considering a dog, it is important to do your research on the different breeds and their temperaments. Among the myriad breeds available, the Bichpoo is steadily garnering attention and is becoming really popular! I can see why. They are a sweet breed and would make a great family pet!
Below, we will get into more details about the Bichpoo.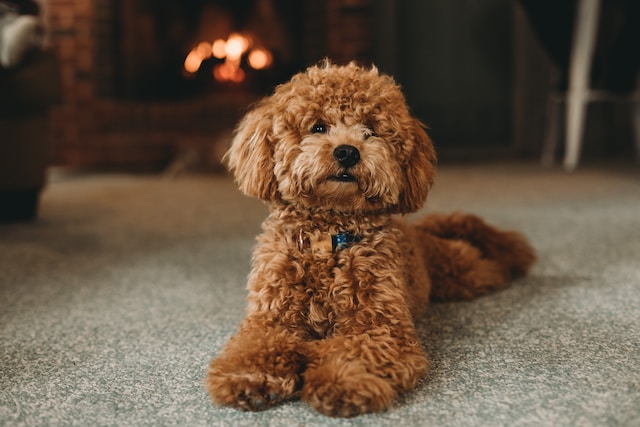 Bichpoo: A Guide to the Bichon Frise-Poodle Mix
Let's explore if the Bichpoo would be a breed your family would love!
First, An Introduction to the Bichpoo
The Bichpoo is the elegant amalgamation of two esteemed breeds: the Bichon Frise and the Poodle. The former, Bichon Frise, is renowned for its pleasant disposition and luxurious coat.
At the same time, the latter, the Poodle, stands out due to its pronounced intelligence and hypoallergenic attributes. The fusion of these traits crafts the distinct Bichpoo.
Characteristics
Envision a canine exuding elegance adorned with a meticulously refined, curly coat that glistens with every move. This dog stands gracefully, boasting a size that comfortably ranges from small to medium, making it an ideal fit for various households.
This captivating description paints a vivid picture of the Bichpoo, a breed noteworthy for its coat that predominantly refrains from shedding, ensuring minimal fur-related hassles for owners and making Bichpoo puppies for sale an attractive option for those seeking such qualities in a pet.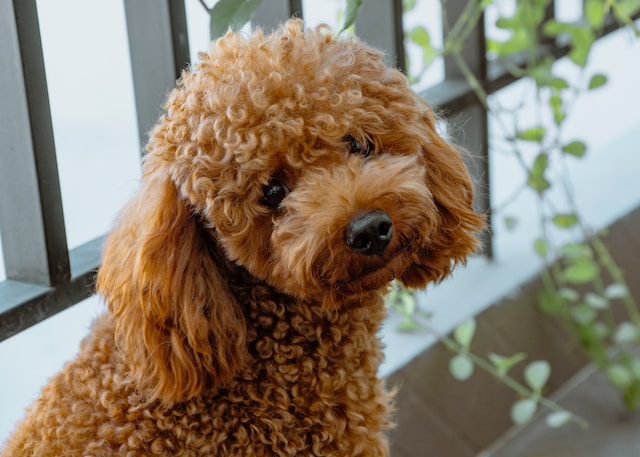 Benefits of Owning a Bichpoo
Hypoallergenic Attributes
The Bichpoo presents a breath of fresh air for those who grapple with allergenic sensitivities. Characterized by its minimal shedding coat, this breed is a suitable alternative for many.
Unlike traditionally high-shedding species that can exacerbate allergies, the Bichpoo offers a more comfortable experience, making it an enticing option for sensitive individuals.
Amiable Disposition
The Bichpoo's inherently friendly and sociable nature shines in diverse settings. Whether you're a solo dweller seeking companionship or part of an expansive family bustling with activity, their adaptability and charm seamlessly fit in. Their amiable demeanor ensures they're versatile companions for households of every size and dynamic.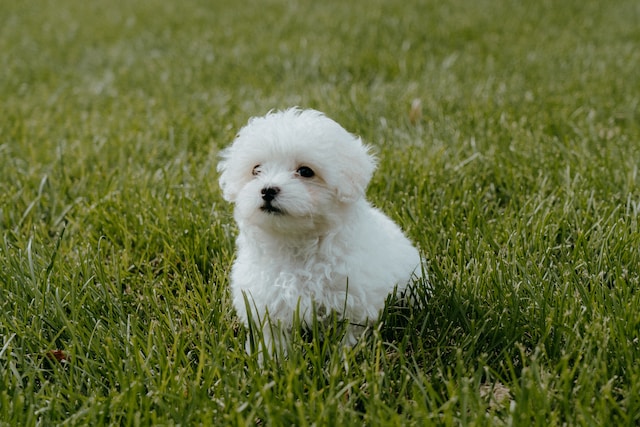 Versatile Adaptation
Regardless of dwelling size, be it a grand, spacious residence or a snug, compact urban apartment, Bichpoos consistently prove their worth with their remarkable adaptability.
Their flexible nature and innate ability to adjust ensure they provide comfort and companionship across a spectrum of diverse living environments.
Acumen and Trainability
The Bichpoo's intelligence, a legacy from its Poodle lineage, streamlines the training process, making it notably more manageable.
Their fantastic aptitude for learning and eagerness to please their owners garner commendation, ultimately enhancing their suitability as beloved pets and obedient companions
Things To Consider
Grooming
While their beautiful coat is a visual delight, it demands meticulous care. Routine maintenance is crucial, often requiring professional grooming sessions to keep it pristine. This commitment to their grooming ensures their continued health and aesthetic appeal.
Activity Levels
Though petite in size, Bichpoos pack a punch with their abundant energy. Ensuring their well-being necessitates daily exercise and mental engagement. These activities keep them physically fit and mentally stimulated, fostering a happy and contented Bichpoo companion.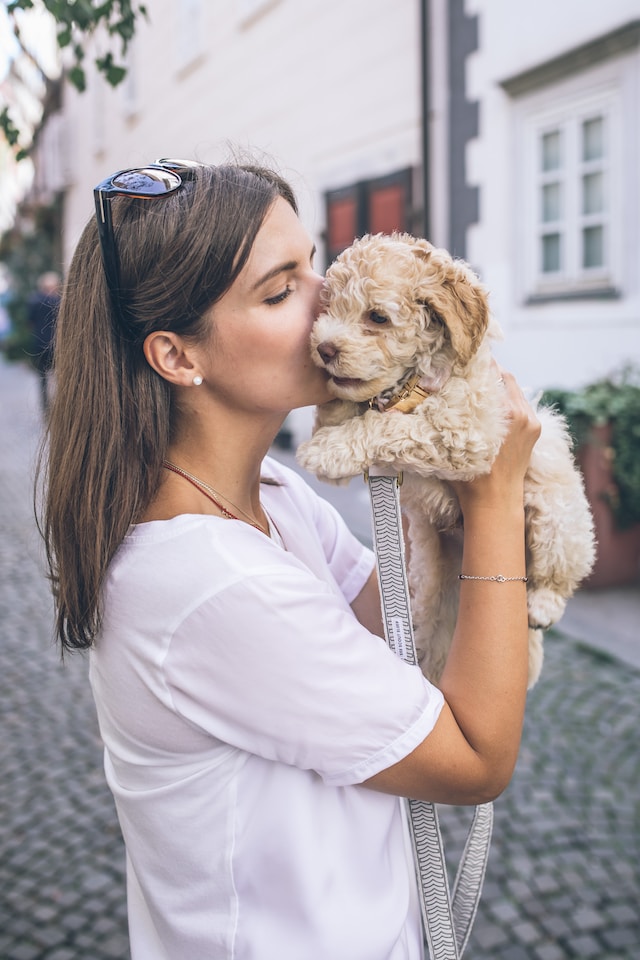 Potential Attachment Concerns
Their unwavering loyalty and deep affection for their owners can sometimes lead to mild separation anxiety when left alone for extended periods.
The breed should avoid prolonged solitude, as their well-being thrives on human interaction and companionship, mitigating potential stress and promoting a balanced, happy disposition.
Health Monitoring
As with any dog breed, the Bichpoo has its unique health considerations. It's imperative to adhere to routine veterinary check-ups to guarantee their well-being and longevity.
These assessments, performed by professionals well-versed in the breed's particularities, are essential for early detection of potential health issues and implementing appropriate preventive care measures, ultimately safeguarding the Bichpoo's optimal health and longevity.
Commitments To Consider
Initial Investment
Obtaining a Bichpoo through purchase or adoption comes with initial financial commitments. These expenses include preliminary health evaluations, vaccinations, and related healthcare necessities to ensure the new pet's overall well-being.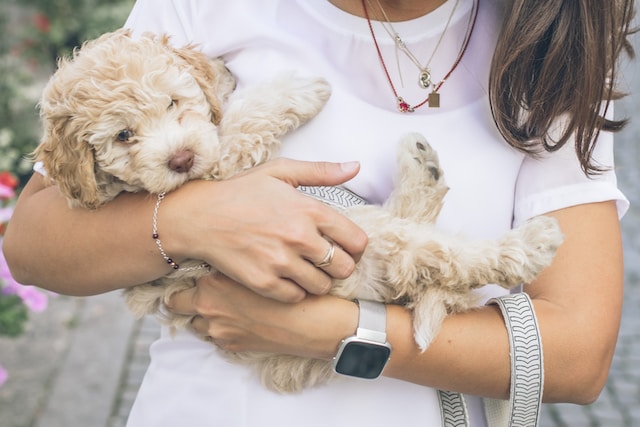 Expenses
Being a responsible pet owner entails planning for expenses beyond the initial acquisition. The long-term financial commitment encompasses essential elements such as regular grooming, high-quality nutrition, health insurance, and routine care.
Ensuring your Bichpoo's ongoing well-being and happiness necessitates thoughtful budgeting and financial provisions to cater to their needs throughout their life.
Is the Bichpoo for You?
Lifestyle Compatibility
Assessing your daily routines and future prospects is essential. Consider whether you can meet Bichpoo's inherent requirements, as this reflection is pivotal in making an informed decision.
Early Socialization and Training
The early phases of pet ownership, including puppy training and initial socialization, are essential. These crucial stages significantly influence Bichpoo's long-term behavior and successful integration into your household and lifestyle.
Longevity Commitment
Given the Bichpoo's notable lifespan, prospective owners should brace themselves for a substantial and enduring commitment.
Recognizing the long-term nature of this commitment is vital when considering the responsibilities and rewards of welcoming a Bichpoo into one's life.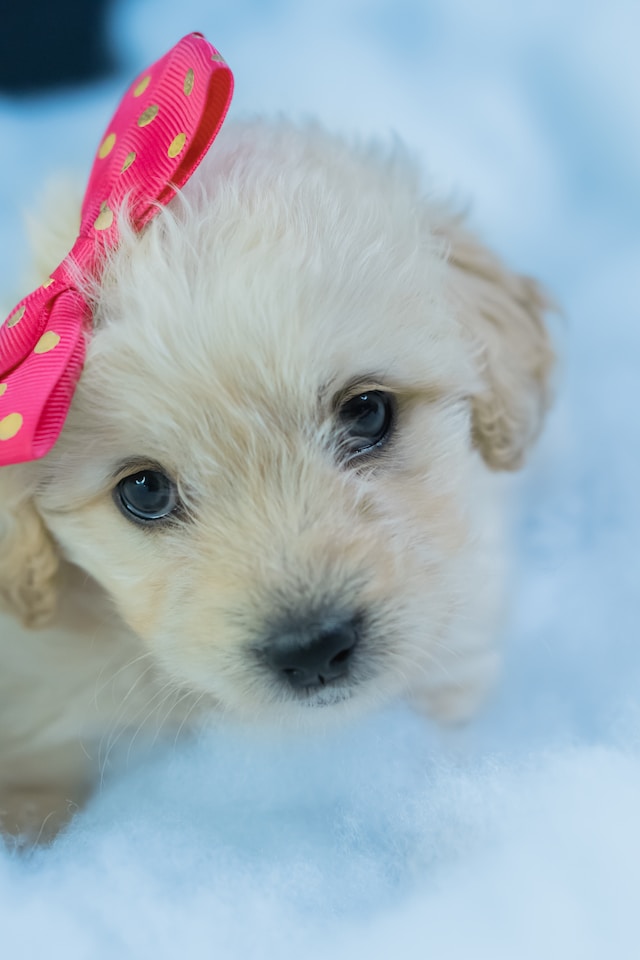 In conclusion, the choice to introduce a Bichpoo, or indeed any pet, into your life represents a significant and enduring commitment. A comprehensive understanding of the breed and its unique needs is paramount to ensure you're fully prepared.
This knowledge is the bedrock to build a harmonious and long-lasting bond with your cherished canine companion, enriching your lives.
Are you looking to add a new furry friend to your family? Would you consider a Bichpoo? Let me know in the comments below!