If you are into toxin-free and affordable haircare products for your kids, then I have a fun giveaway for you! But first, you need to read more about them 🙂
*This post includes my affiliate links.
A Collection of Toxin-Free & Affordable Haircare for Kids
As a parent, we are all concerned about what goes on in our children's hair and body. Fresh Monster, a refreshing new take on getting kids clean, are products that you don't have to worry about.
This exuberant lineup of affordable, toxin-free haircare is developed specifically for kids, but equally safe and effective for the whole family!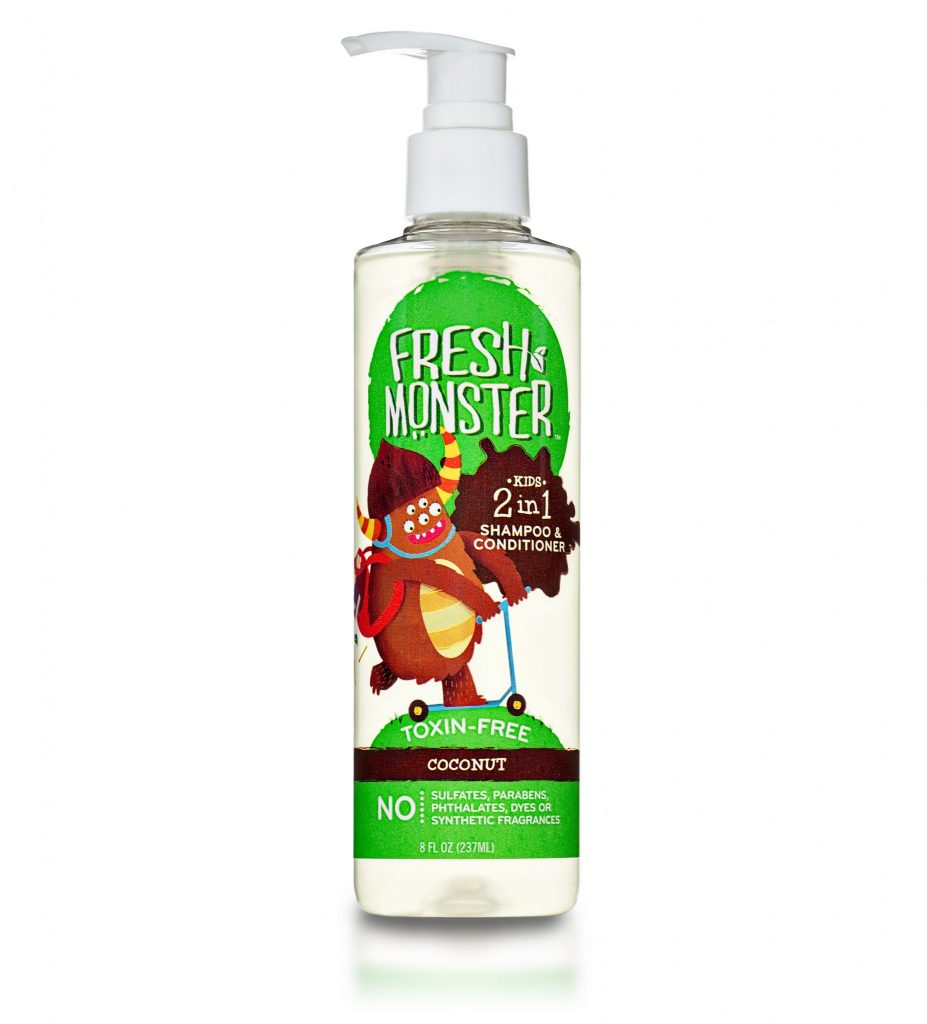 Fresh Monster believes there shouldn't be any tradeoffs when it comes to keeping kids clean and safe. Natural products should work just as well as conventional ones—and safe, toxin-free formulas needn't be a costly luxury.
All-natural botanical extracts; safe, plant-based cleansers; and fragrances blended from all-natural ingredients, never from chemicals. What you won't find: toxins of any kind.
No sulfates, parabens, phthalates, dyes, synthetic fragrances, BPA, soy, or gluten. Everything's made in the USA and, with no animal testing involved, it's all PETA-certified cruelty-free. In fact, Fresh Monster meets the highest standards for personal care products set by Whole Foods and the Environmental Working Group, no easy feat!
Fresh Monster Products Include:
2-in-1 Shampoo & Conditioner (8oz) in Watermelon, Coconut or Fragrance-Free
Shampoo & Body Wash (8oz) in Ocean Splash
Hair Detangler (8oz) in Watermelon
Buy
Fresh Monster Haircare for Kids is available for $7.99 and under and is available in Target, Toys R Us and select grocery stores.