*Product was received. Opinions are my own. This post includes my affiliate links.

I love candles and I love having them burning brightly in my home. I like all the different scents they give off and how they make my home feel, so comfy and inviting!
I also enjoy doing crafty things with my kids and making candles is one of those things we enjoy doing together!
Grow and Make Crafting Kits for Every Occasion got on my radar, because I was searching for candle making kits, with my kids, one day. We came across this website and found ourselves browsing it for a LONG time. They have so many DIY kits on their site and I just could not look away! LOVE their site and their products!
Grow And Make has Bath & Body Kits, Candle Making Kits, Culinary Kits, Drink Kits, Garden Kits, Soap Making Kits and More!!
To our delight, Grow and Make agreed to send us the Complete Tin Container Soy Wax Candle Making Kit (it will make 12 candles). We were SO excited to try this!!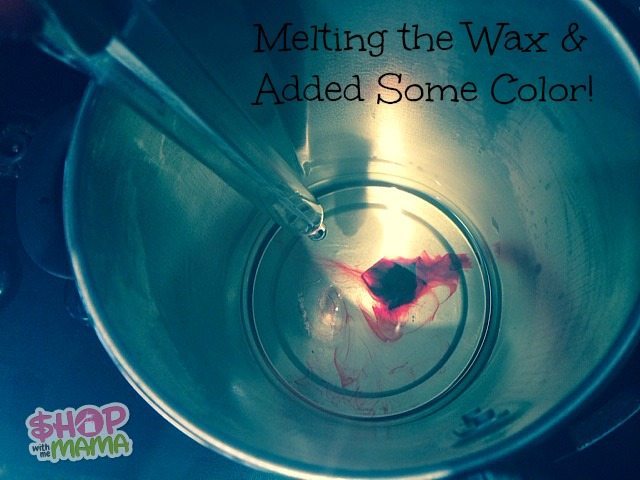 It arrived absolutely adorably packaged. Loved it! And inside the kit was everything we needed to make our soy candles! The detailed, easy-to-follow instructions really helped us through each step, from melting the wax to trimming those wicks, they were so simple to make!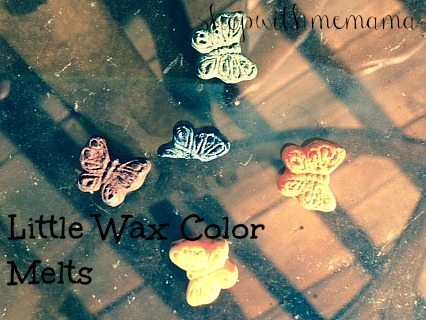 The neat thing about this kit is that you can make your candles any color. You can use melted crayons, use different spices, it is all up to you! However, the kit already comes with colors and scents, so that is what we used. Maybe next time I will get more creative!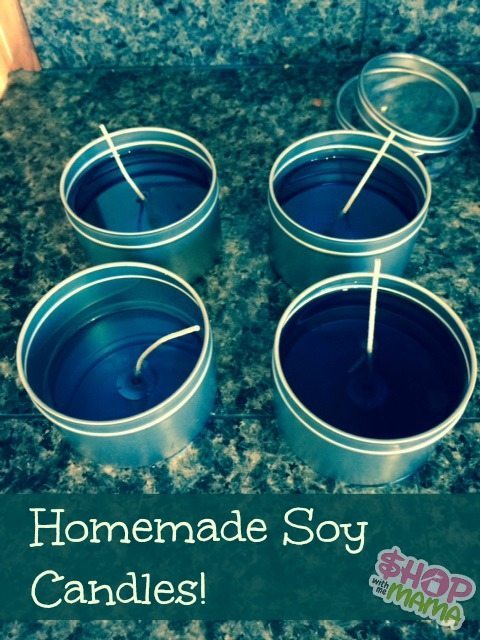 What Does The Kit Come With?
• 4.5 lbs C-3 100% soy candle wax
• Butterfly colorants: Purple, Moss Green, and Yellow
• Fragrance pack: Alpine, Vanilla Bean, and Lavender
• Thermometer
• Pour pot
• 12 tins
• 12 wicks
• Pour pot
• Instructions
All that was needed in the kitchen was an adult, kids to help where they could and a stove 🙂
We followed the directions and soon our first batch of soy scented candles were cooling on the counter. My kids had their friends over that day, so each child got to bring one  home with them! They loved that and so did the mom's!!
I was surprised to find that these homemade soy candles burn for a LONG time. They actually out-burned the store bought ones by a long shot. They smell really good too. You can add as much scent as you want or as little, it is up to you.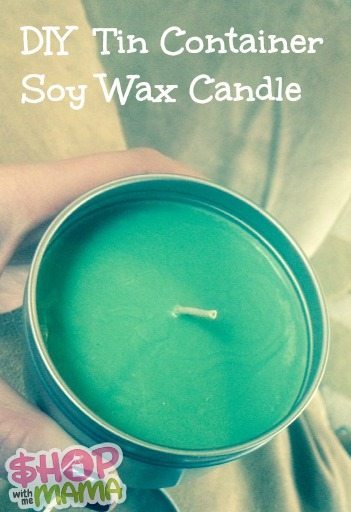 I like the containers these candles came with, very nice and they have a lid that can be put on them with a clear lid, when not in use, so that was nice too.
These are great for making and giving as gifts to teachers, parents, caregivers or whomever! Every one likes a candle! This kit would also make a great gift for the crafty person in your life!
Buy
You can purchase the Complete Tin Container Soy Wax Candle Making Kit (Makes 12 Candles) online at http://www.growandmake.com/. It retails for $79.95.
Connect with Make and Grow on Facebook!
Have You Ever Made Candles Before?