Ummm… Yum! Have you ever had cream cheese and bacon stuffed mushrooms? If not, you are really missing out, they are so delicious! That is if you like mushrooms. I used to not care for them at all, but since growing up, I love them in just about everything!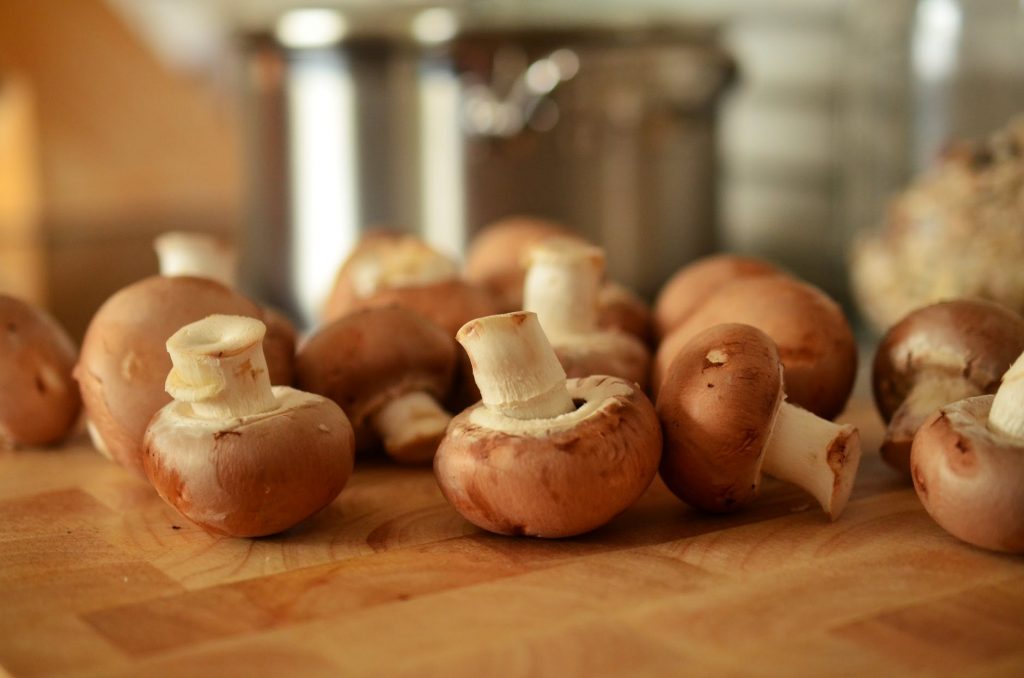 There are many different kinds of mushrooms, however, I usually just use what my local grocery store carries. The ones I used in this recipe are medium brown ones (sorry, don't know the name!). But, any mushrooms will do. Just don't get the small ones because those might be too small to stuff! But, the choice is yours 😉
*Cream Cheese And Bacon Stuffed Mushrooms. This post includes my Amazon affiliate link.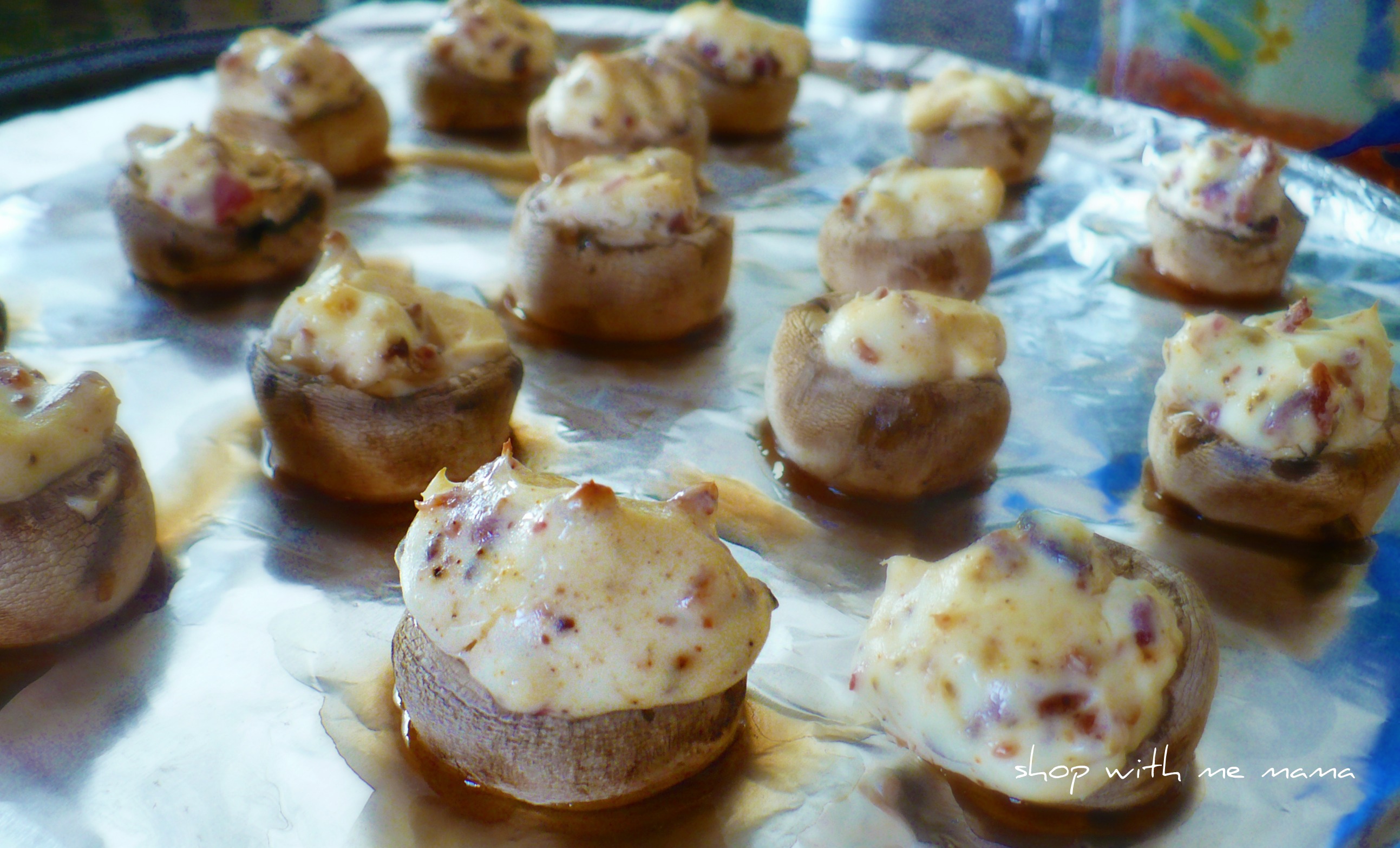 Cream Cheese And Bacon Stuffed Mushrooms
A Delicious And Easy To Make Appetizer For Any Party!
Author: Kim Delatorre
Recipe type: Appetizer
Serves: 4-5
Whole Mushrooms (About 16 Medium/Large)
Cream Cheese (3/4 package)
Johnny's Salt (To Taste)
Bacon (3 pcs.)
Steps:
Preheat oven to 350
Cook bacon until crisp
Soften Cream Cheese in the microwave for about 20 seconds (keep checking and add more seconds if you want it softer)
Carefully pull out the mushroom stems (you can either throw away the stems or cut them up into tiny pieces and use them to stuff the mushrooms!)
After the bacon has cooled, take a fork or spoon and press down on the bacon to break it up into tiny little bacon pieces
Mix Cream Cheese, bacon bits (mushroom stem pieces if you are including them in the mixture), and Johnny's salt, in a bowl
Spoon mixture into the mushrooms
Put mushrooms onto a cookie sheet and place in the oven for 5-8 minutes
Enjoy!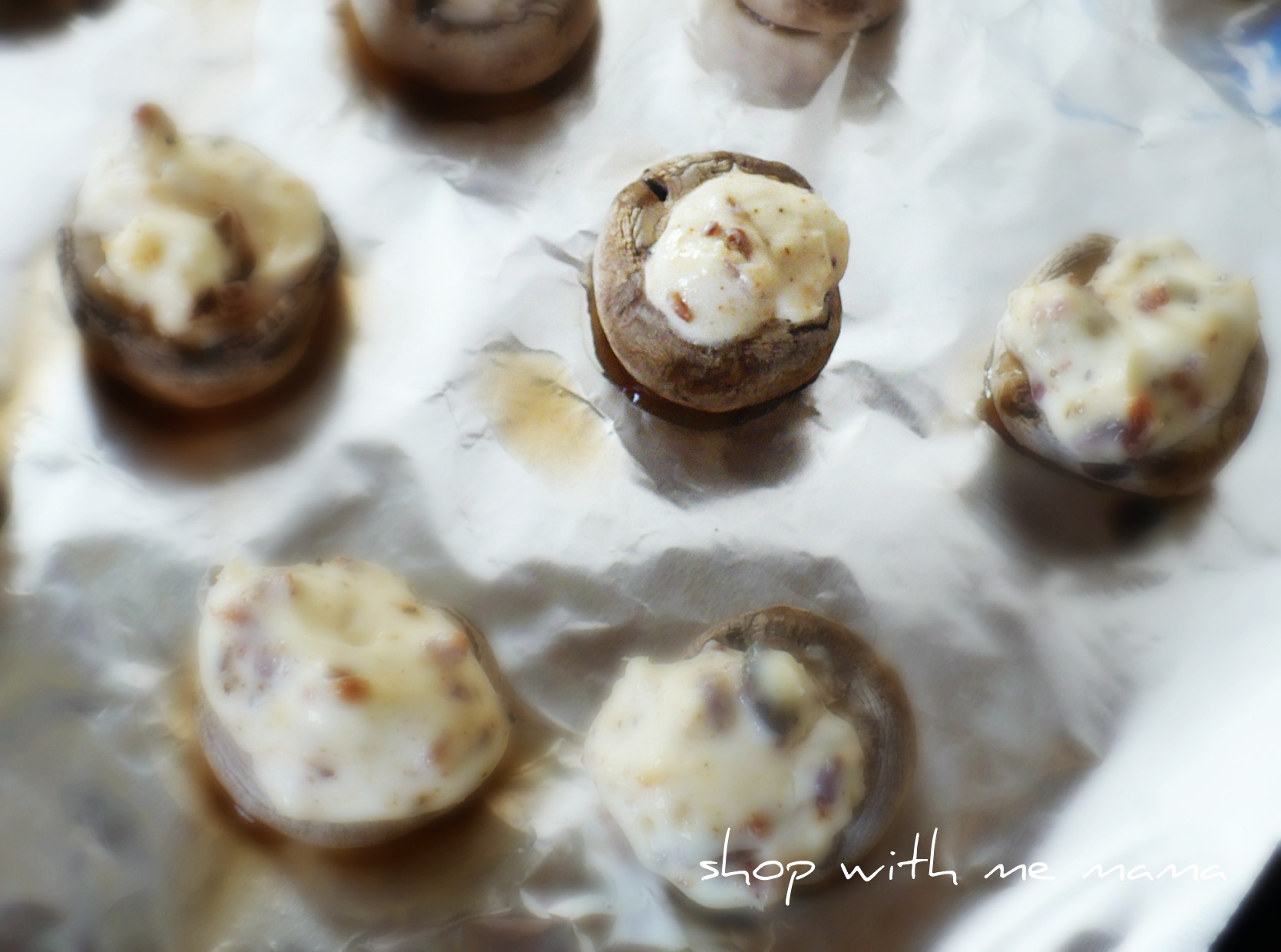 See? Easy!
Do you like mushrooms? If so, have you ever tried cream cheese and bacon stuffed mushrooms?
If you LOVED my Cream Cheese and Bacon Stuffed Mushrooms then you will absolutely LOVE my Bacon Wrapped Jalapeno Sweet And Spicy Poppers! YUM!