Custom Insoles For Achy Feet were received. This post includes my referral links.
This post is all about Custom Insoles For Achy Feet. Are you on your feet a lot? Do you have foot pain? My husband is on his feet most of the day and has achy feet at the end of each day. We have tried many types of insoles for his shoes, to help his feet, but none of them seemed to help much. That is when we knew we needed to get him custom insoles for his work boots.
Wiivv makes custom insoles for your shoes or work boots. They also make sandals (flip-flops) too! We thought that Wiivv was the best place to start, regarding custom insoles for my hubby.
Custom Insoles For Achy Feet
How Wiivv Changed My Husband's Feet From Tired And Achy To Almost Pain-Free!
Before using the Wiivv custom insoles, my hubby had to use a foot massager, EVERY SINGLE NIGHT, after work. He would lie down on the bed and put the foot massager under his heel where he was having SO much pain on a daily basis.
He even went to the doctor, about a year ago for the dreaded cortisone shot in his heel, because the pain was so bad. That certainly helped alleviate the pain for a couple of months, but when it wore off (and it wore off pretty quickly), my husband was back to the horrible pain.
He has tried other store-bought custom insoles before and they may be helped take the edge off a little, but they did not ever really touch the pain he was having at all. He went to foot doctors and nothing really has helped with the pain in his heel.
He was really getting upset about this because he wants to be active and be able to keep up with our kids. He loves hiking and we were planning a fun trip this year, with a low-key hike because he knew he would not be able to do a really intense hiking trip with his family. I felt so bad for him.
When he found out he was going to be sent a pair of the Wiivv Custom Insoles, he was excited, but he wasn't going to get too excited because everything else had failed him to this point.
When the Wiivv Custom Insoles showed up at our doorstep, my hubby was at work. So I set them on the bed for when he got home. He went straight to the insoles when he got home and used them immediately. He described the feeling as walking on something really soft or cloud-like. He was excited to wear them to work the next day.
Since then, he has been wearing the Wiivv Custom Insoles EVERY DAY. He says his feet just feel different, in a good way. The pain in his heel is barely noticeable anymore and when he gets home from work, he does NOT have to use the foot massager anymore. In fact, he has not used the foot massager since receiving the custom insoles from Wiivv.
I know some people may not have the same amazing results as my hubby, but if you are having foot pain or achy feet and haven't found anything that helps them, we truly recommend ordering a pair and trying them for yourself. You can try them for 30 days (see below!) and if you don't love them, then you will get your money refunded. What do you have to lose?
First, when you visit Wiivv, you can click on 'shop sandals' or 'shop insoles'. We clicked on 'shop insoles' and we were brought to the custom insoles page. You can then choose between 'full-length insoles' or 'half-length insoles'. We chose full length because my hubby needs support along his whole feet. The Wiivv Full-Length Insoles are great for your casual and athletic shoes or any shoes with a wider toe.
When we clicked on the full-length insoles, we were brought to the page where you can purchase them. You can choose your 'top layer print'. There are 15 styles to choose from. Next, you can choose the shell color. You can choose from 5 popular colors.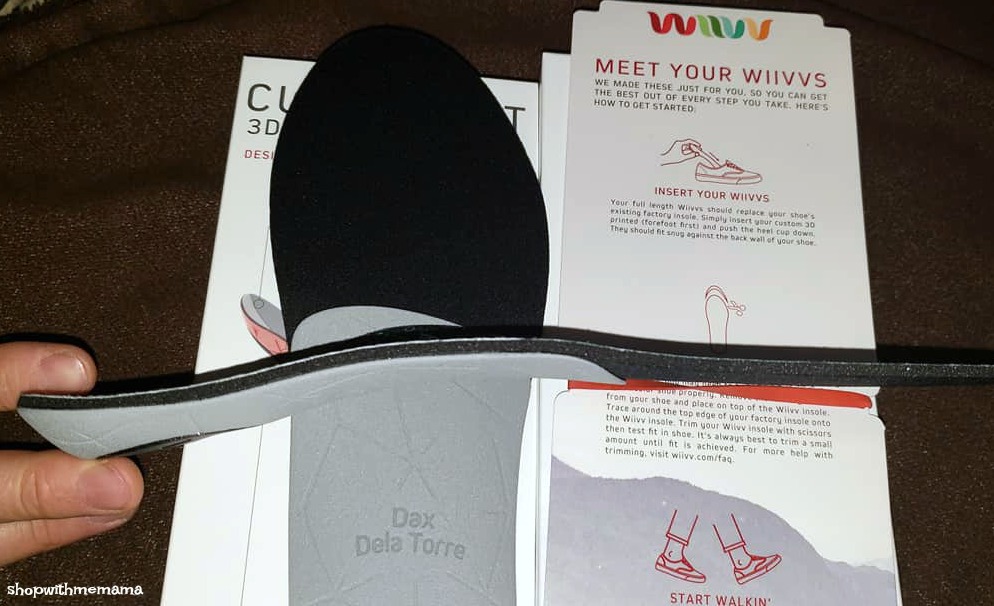 When you are done choosing your top layer print and shell color you choose how many you would like. We just chose one pair. Then, add it to your cart. At that time, you can check out or keep shopping. We wanted to check out.
You create an account with Wiivv (it's free!) and then add your address and phone number. Once that is complete, you then enter your payment info. At this point, my husband and I were like, what? How are these going to be 'custom insoles' if they just ship you any pair???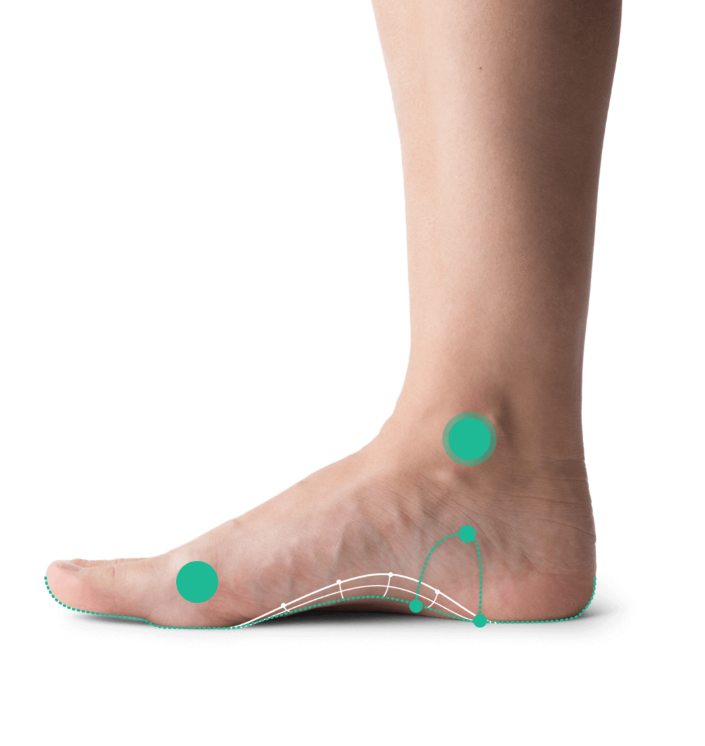 However, AFTER you enter your payment info, you will then download the Wiivv app on your phone (App Store and Google Play), and using their instructions, you take a picture of your foot. Once they receive your foot picture, they will digitally map your feet to 200 points to create your own, custom Wiivv Insoles!
Custom Insoles For Achy Feet
Your new custom insoles arrive quickly at your doorstep (shipping is FREE!) and come in really cute packaging. I loved the box it came in! So fun! My husband opened up the box and pulled out his custom insoles and put them in his boots to try them out. He said that his feet felt so good when he walked around. He said they are probably the most comfortable his feet have been in a long time when wearing boots.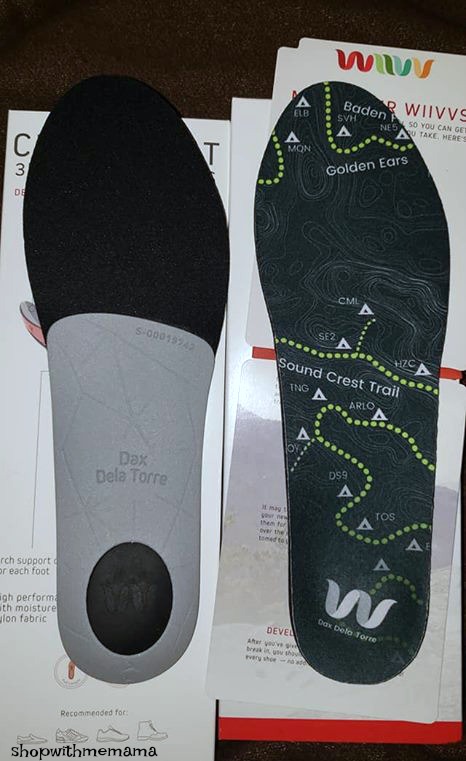 Every day he wears these insoles, he comes home and says his feet are not as achy as they used to be. He is more comfortable standing for long periods of time and doesn't come home from work grouchy because his feet are killing him. Oh, my! What a difference custom insoles can make! Did I mention that they print your name on them?? Talk about custom insoles 😉
Try Them for 30 Days!!
You can try wiivv for 30 days and if you don't love them, they will refund your money. They also have a one-year manufacturer's warranty!
FAQ's
I Have Flat Feet, Will Wiivv Work For Me?
Yes! Wiivv has thousands of customers with flat feet. Their measurement system has algorithms that recognize flat feet and provide a supportive arch that they have optimized for maximum comfort.
I Have A Special Foot Condition, Will These Still Work?
Wiivv insoles & sandals are designed primarily for comfort and not corrective or medical purposes. They use advanced calculations/algorithms to project the lateral arch & transverse arches, meeting the needs of the majority of the population. They have seen the biggest impact on those who have flat feet & plantar fasciitis. They do not diagnose, but they do customize based on the inputs collected from their customers.
I Have High Arches. Will This Still Work For Me?
Definitely – they have thousands of customers with high arches and their system is designed to build insoles that will provide the perfect level of comfort and support for even the most extreme arches.
To find more answers to questions you may have about the Wiivvi Custom Insoles, please visit their FAQ's page.

Get $20 Off!!
Use this link to get $20 off your first order of the Wiivv Custom insoles or sandals! Sign up for the Wiivv referral program and Give your friends $20 off their first purchase. For every friend you refer who purchased, you get $20 towards your next Wiivvs! Yay!
Buy
You can purchase the Wiivv custom insoles or sandals online at Wiivv.com. The custom insoles retail for $99 and the sandals retail for $129.