Cyco Cycle Tricycle for Older Kids And Adults! Looking for something to keep your bigger kids busy? Want your kids to get exercise but still have lots of fun while doing it? Cyco Cycle can help you with that! The Cyco Cycle Tricycle for Older Kids And Adults is insane!
*This post includes my Amazon.com affiliate link.
Cyco Cycle is a very unique "20 Inch Cycle for kids ages 10 and up. The best thing about this cycle is that you can come up with some really fun and creative ways to ride it. My kids were way too young to give it a spin, but I and my nieces certainly are having some fun on it!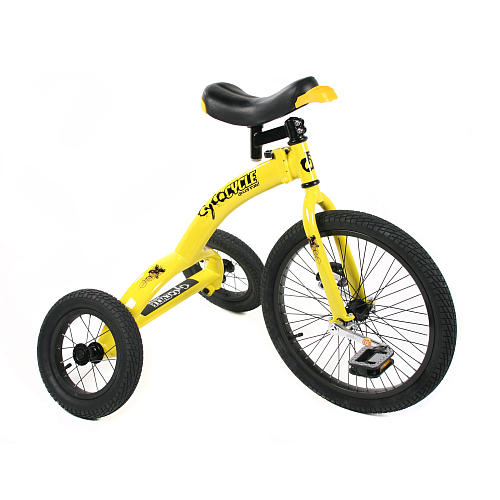 The Cyco Cycle can be ridden like a unicycle, scooter, tricycle, or whatever, there is really no way not to ride it! The one thing I did notice about the Cyco Cycle is that you don't want to turn the wheel too far or you will topple over, otherwise, this ride is certainly a unique and fun thing to play around on! There are just a lot of crazy ways to ride this insane cycle! So much better than a motorcycle!!! Yay!!
Just take a peek at my niece! She loves the Cyco Cycle Tricycle for Older Kids And Adults!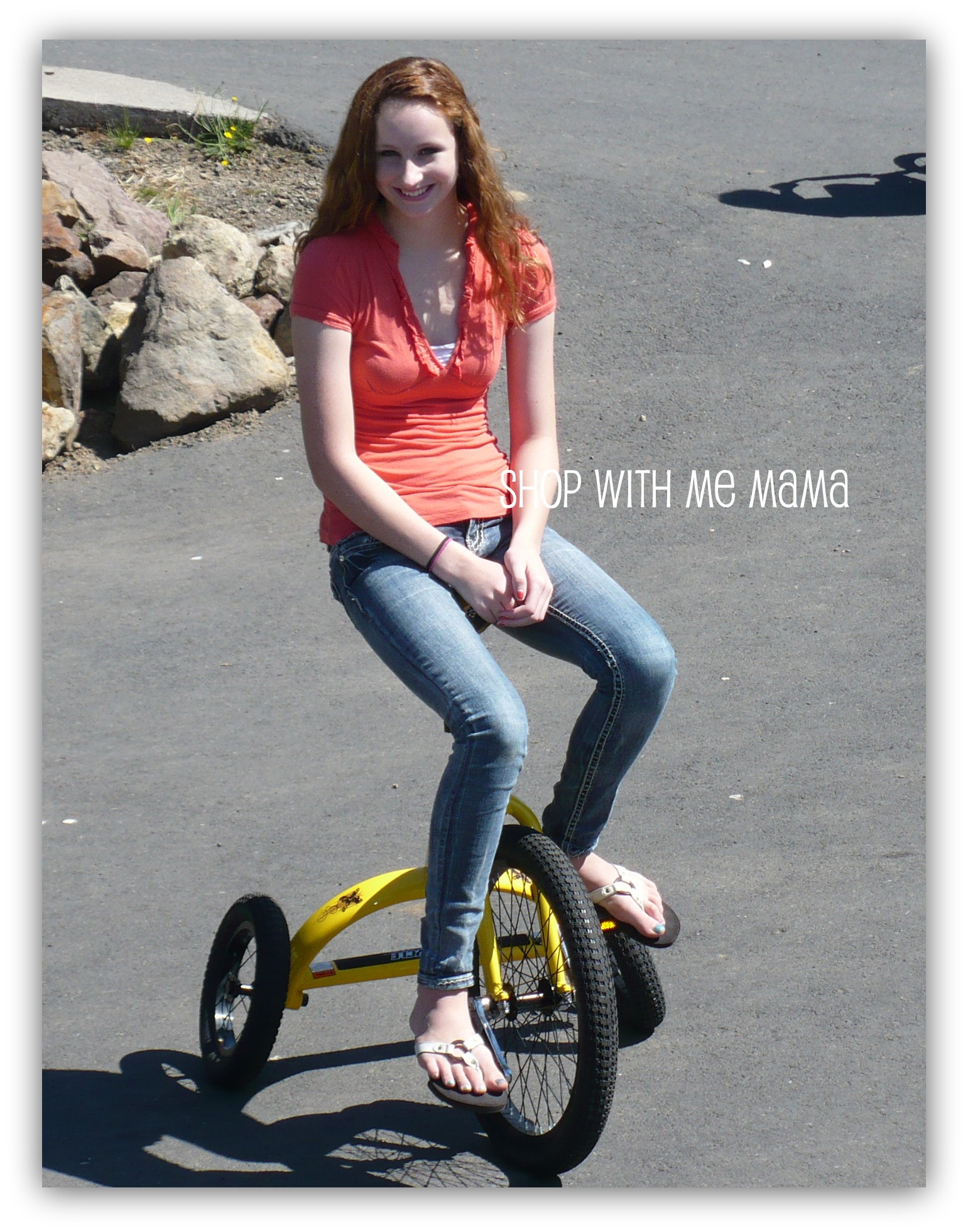 And My Brother!! Yay!!! He seems to be really confused but don't let that fool you! He really enjoyed his quaint ride on this bike!!!! YAY!!!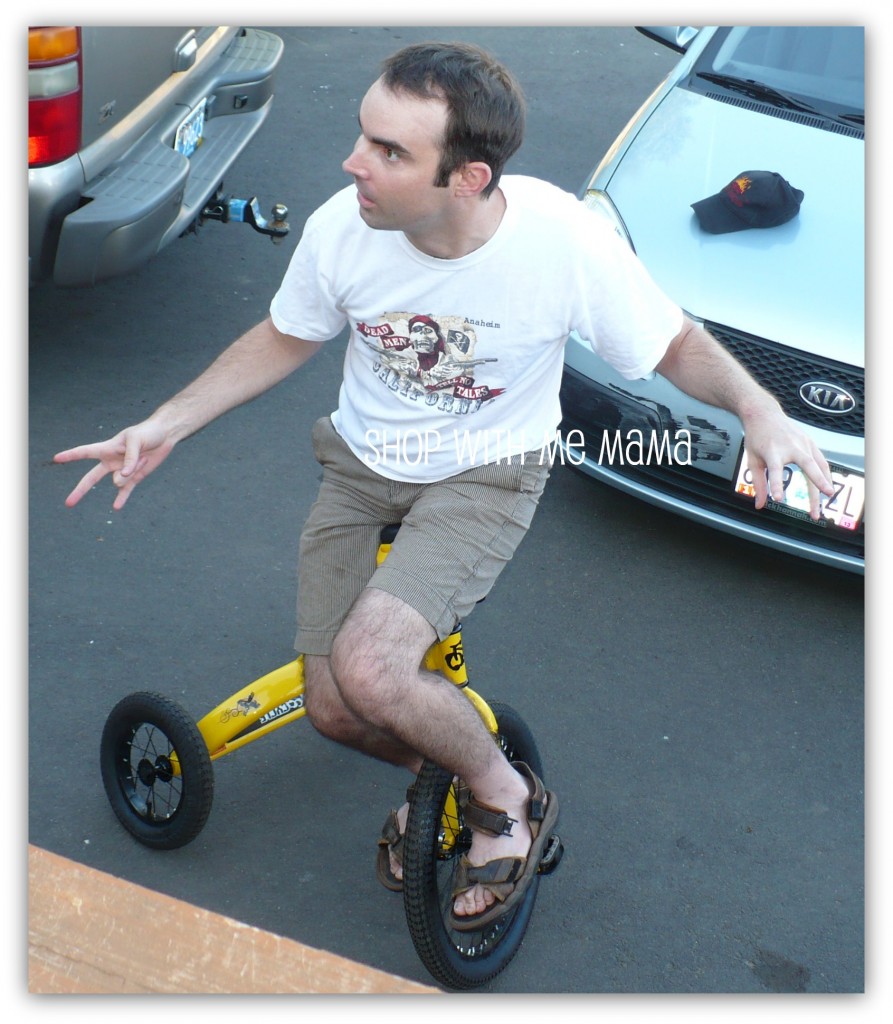 The Dynacraft 20-inch Cyco Cycle features:
20″ steel folding frame with locking quick-release latch
Unicycle-style saddle with dual grab handles and cantilevered adjustable seat
My hubby put this together pretty quickly. The only thing we had to do, once the bike was put together, was to put a bit of air in the tires. Other than that, it was done!
Cyco Cycle Tricycle for Older Kids And Adults!
Buy It!
You can purchase this fun Cyco Cycle on Amazon.com! Yay!!!!!