Where can I find the delivery of steak and seafood near me? That is one question I have asked myself quite a few times since moving from Washington to a VERY small town in Idaho!
Nothing and I mean nothing gets delivered where I live. You have to travel at least an hour to get to any big town to shop! So, having food delivered to my door is a luxury.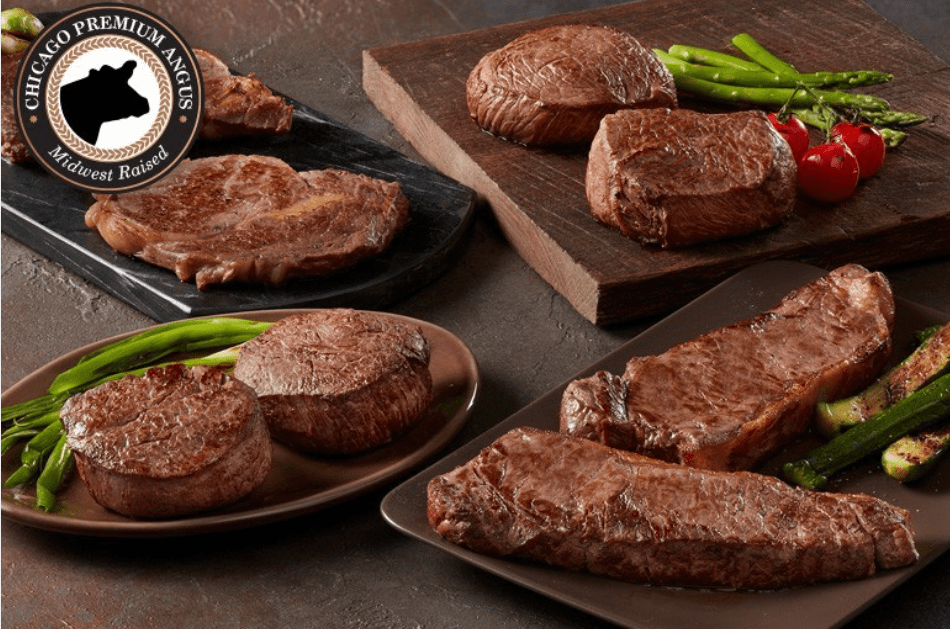 Delivery Of Steak And Seafood Near Me
When I found out about Chicago Steaks and found out that they do deliver steak and seafood, I was soo happy! We received a nice shipment of some of the best steaks in the world!
The meat we received was:
*Prime Beef Bone-In Ribeye Roast 8lbs.
Talk about YUMMY! This will be our Christmas dinner this year, we can't wait! Nothing is better than finding a delivery service of steak and seafood near me! This is the best!
The Bone-In Heart of Rib Roast is a nice sized piece of beef. Enjoy the tenderness of the Bone-In Standing Rib Roast whenever you want! This Chicago style beef roast is the perfect centerpiece to any meal. Enjoy cooking this deliciously juicy roast at your next dinner party and impress your guests with ease.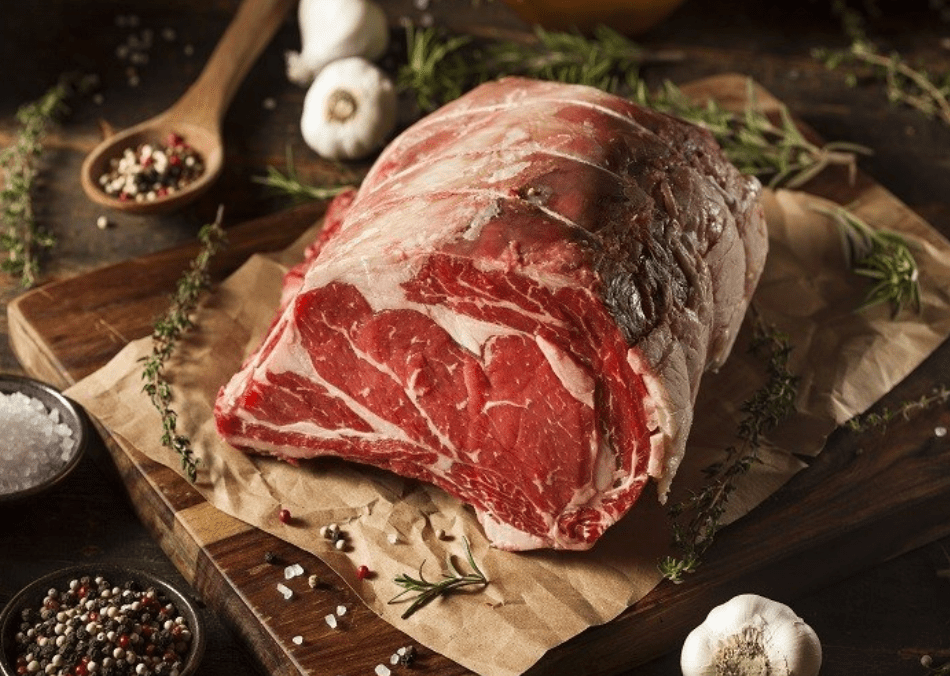 How To Cook The Ribeye Roast:
How Will You Choose?
Available in Premium Angus, USDA Prime Wet Aged, or USDA Prime Dry Aged. All 3 are great options with plenty of flavors! Treat friends and family to Chicago Steak Company – they will be thankful you invited them.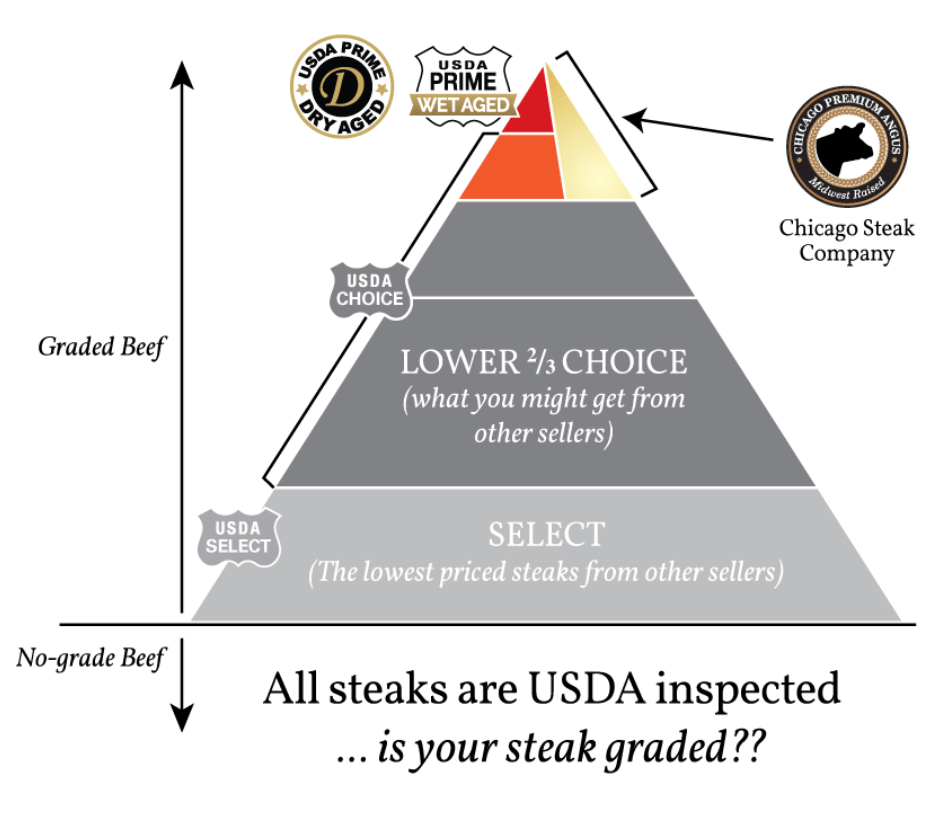 The 4 cold water lobster tails are for those who love the taste of lobster but don't want a whole one. Their lobster tails are the perfect compromise. These are preferred by chefs, and these 6 ounces Certified Maine, Cold Water Lobster tails are a perfect complement to a Chicago Steak Company Steak. Like all of their Lobster offerings, their Lobster tails are genuine Maine Lobster tails caught by local lobstermen. So, you know they are fresh!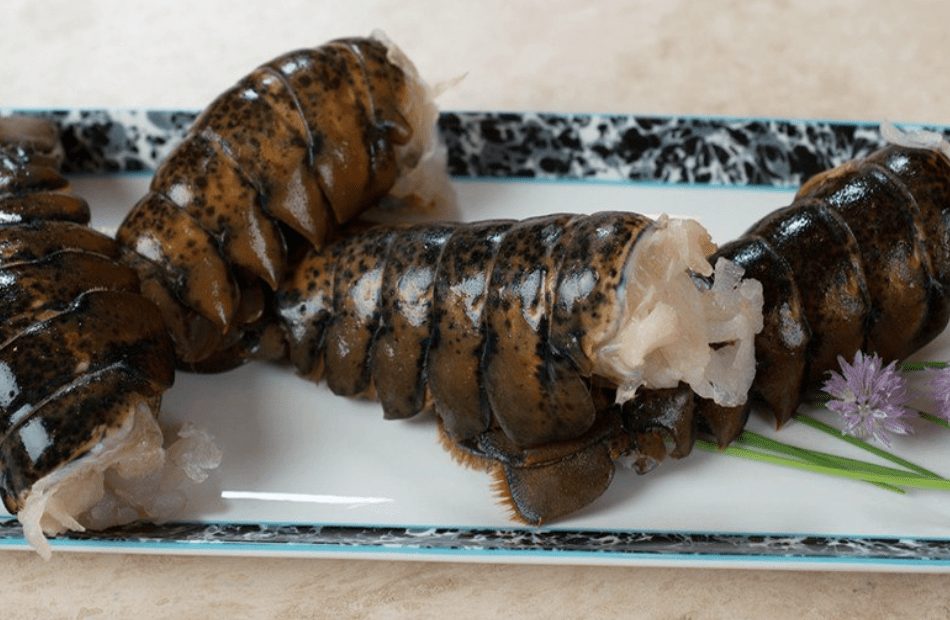 They are flash-frozen to ensure freshness and delivered directly to your door. Perfect for any occasion from the backyard barbeque to candlelight dinner! These lobster tails are great for any occasion.
How to Cook Cold Water Lobster Tails on the Grill:
All About The Chicago Steak Company!
Chicago's tradition of delivering the world's finest beef started in 1864. At Chicago Steak Company, they invite you to taste tradition. Since 1865 with the founding of the Union Stock Yards, Chicago has been at the heart of high-quality American meats.
Chicago Steak Company proudly carries on that tradition. They specialize in hand-cut, Mid-West raised, USDA Prime beef – in short, the very best steaks your money can buy. They raise, trim, and age their steaks using centuries-old techniques, then vacuum-seal each individually, locking in flavor and freshness.
When you bite into a Chicago Steak Company steak, you're tasting quality that goes back generations. You will taste their commitment to tradition in every Chicago Steak Company steak as their steaks are sourced exclusively from Mid-West raised heritage cattle.
Their steaks are then aged for four to six weeks to develop the complexity of flavor demanded by 5-star restaurants, steakhouses, and discerning steak lovers. They offer wet-aged and dry-aged steaks – according to your tastes – using aging techniques that go back generations.
With the largest Dry Aging Facility in the Midwest, they have created a unique flavor profile that is second to none and they are the leader in Dry Aging Beef nationwide. Their steaks are trimmed by butchers the old-fashioned way, hand-carved with expert precision to remove extra tissue and fat. The result is an exceptionally tender and flavorful steak, bite after beefy bite.
Chicago Steak Company promises The Ultimate Steak Experience. Their steaks are great for any occasion. They grace the tables of award-winning restaurants, make exceptional gifts for family, friends, and colleagues, and make a delicious centerpiece to any backyard cookout!
In March of 2015, they went head to head against seven of their top competitors, at the inaugural Great Steak Debate, hosted at America Cut steakhouse in Manhattan. Their steaks were awarded the People's Choice Award, with Business Insider calling their steak, "the talk of the party".
Whether you love juicy dry-aged ribeyes, the rich flavor of USDA Prime tenderloin or the melt-in-your-mouth experience of Kobe-style Wagyu beef, their commitment to tradition and the world's finest beef makes indulging in The Ultimate Steak Experience easier than ever.
Perfect Gifts To Give!
Why not give the gift of meat this holiday season? The holidays are QUICKLY approaching and now it the time to get those gifts sent out or at least the start of getting those gifts sent out.
Get Free Shipping when you order any one of these customer favorites. Every steak they offer is certified USDA Prime or upper-1/3 USDA Choice, putting their steaks in the top 2% of beef worldwide. Each steak is hand-selected and hand-carved to ensure you get the best cut possible, and then dry- or wet-aged to intensify its naturally delicious flavor.
Coupon Codes!
They are so sure that you'll love their steaks, that they are willing to give you a $95 Value FREE on your first order of $99+! Just use the promo code: FREEGIFTS and get FREE Shipping plus 12 Steak Burgers. This offer is valid while supplies last and expires Sunday at midnight. You can also use Promo Code:FALL2020 to receive Free Standard Shipping + 2 Short Ribs + 4 Chicken Breasts ($99 value)!
Buy
You can visit the Chicago Steak Company's website and browse their cuts of meats and see what they have to offer. Don't forget to use your coupon code you see above! Happy shopping! It's so nice to know there is Delivery Of Steak And Seafood Near Me!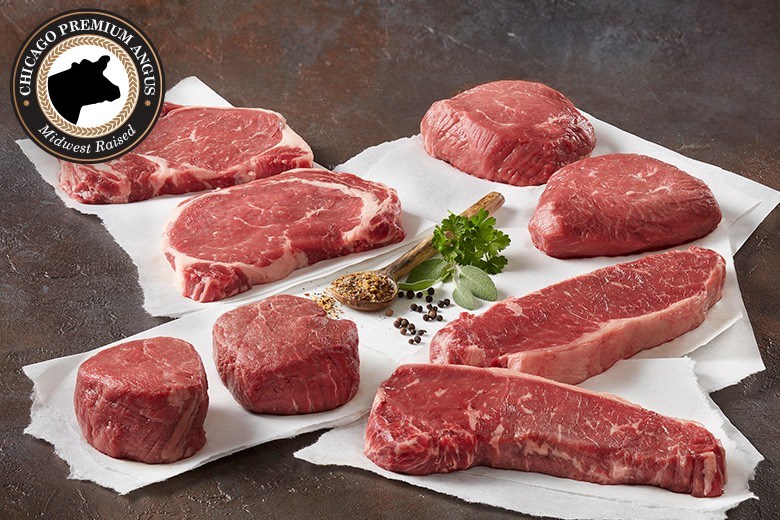 Win
One person is going to win Chicago's Best Seller! Yay! This could be your holiday dinner!
Chicago's Best Seller includes the following:
2 (6oz) Premium Angus Beef Complete Trim Filet Mignons
2 (10oz) Premium Angus Beef Boneless Strips
2 (8oz) Premium Angus Beef Top Sirloins
2 (8oz) Premium Angus Beef Ribeyes
ARV $199.95!
Rules
The contest is open to US residents ages 18+. This giveaway will end on November 12, 2020, at 11:59 pm MT. The winner will have only 48 hours to claim their win or a new winner will be selected. I am NOT responsible for lost or stolen mail (DUH!).
PIN IT