CONTEST OVER! CONGRATS TO
 Tamira Graham #53!!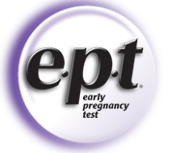 If you read my blog frequently, you all know my troubles with trying to conceive our 3rd child. It has been THREE years now and nada. Blah. My last update about me was soooo hopeful, after all, PYSCHICS said I would conceive in March 😉 But, I did NOT. Oh man last month was HARD for me.
It was hard not only because my 6th IUI did not work, but because it was the last month with the medical insurance that we have now. So, we are switching insurances and I am sure it will not be as good as our old insurance was. Oh well. God does not want me to have another child, I will just have to accept that.. Am I bitter much? Ya, just a bit..But I will be alright, I ALWAYS am.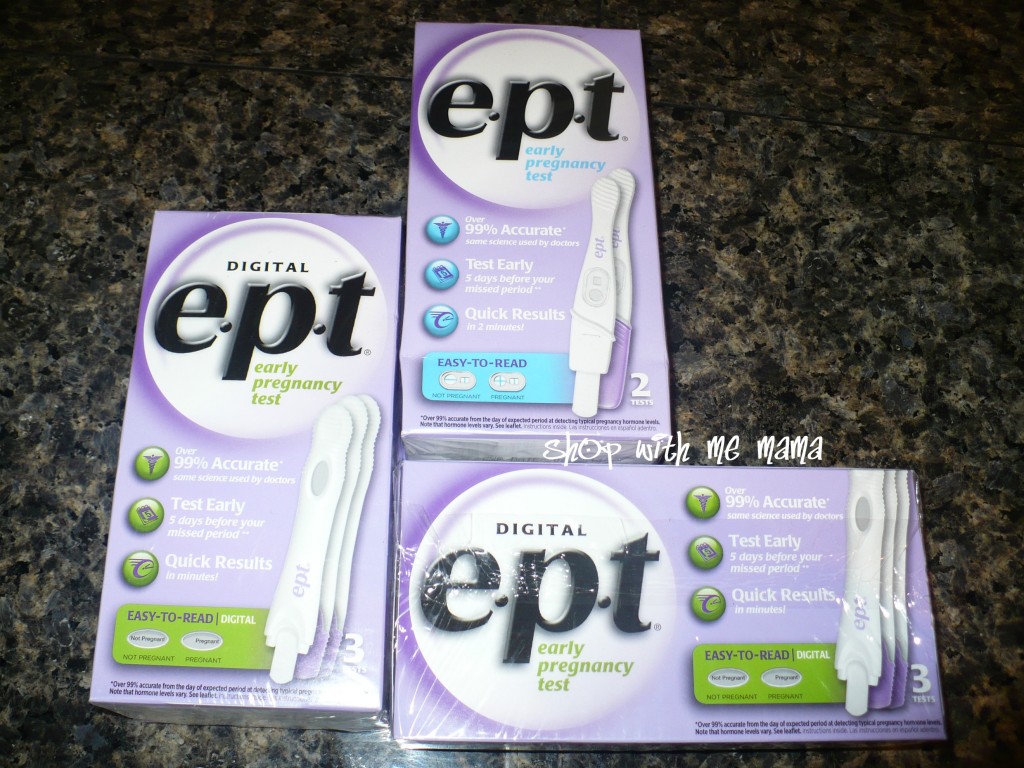 Anyways! Onto the e.p.t. review and giveaway 🙂
e.p.t pregnancy tests are great tests. I usually will buy these tests when I get a line on a dollar store test, that way I don't waste my money on a good test 🙂 I like that the digital e.p.t.'s will keep the words on their tests (though I did NOT like seeing the words "Not Pregnant" staring at me from the trash can, ugh!). But, if I had been pregnant it is nice to save that test that says "Pregnant"! Also, their regular tests are easy to read as they have the "cross" if you are pregnant and just the line if you are not. Kind of takes the guess work out of figuring out if you really see that line or not.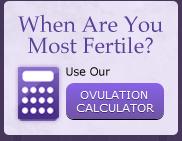 e.p.t's website is very helpful too. I like that it has information on how to discover ways to increase your chances of conceiving. Also, you can grab a $2.00 off coupon (which is VERY  nice when you buy pregnancy tests ALL. The. Time.). Don't know when you are most fertile? e.p.t.'s ovulation calculator can help you with that! You can enter the first day of your last menstrual cycle and your average cycle length and it will help you determine when you will be most fertile. This is a very helpful tool. Also, keep an eye on your body and tune into it, only you really know when you are ovulating or will be. This tool is just to help out.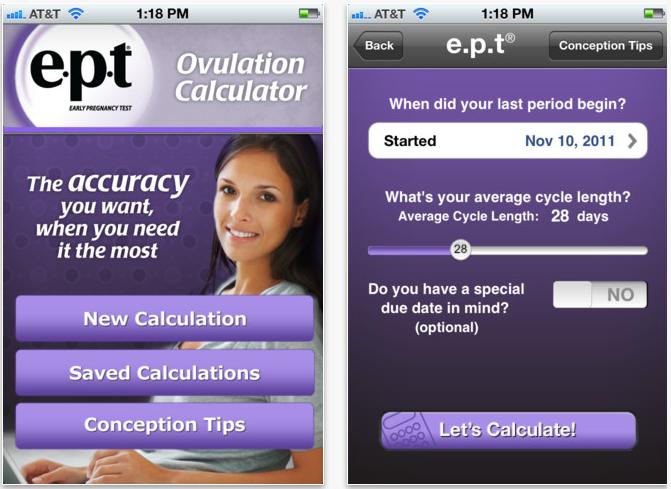 e.p.t also just announced their new iPhone app! It is the e.p.t Ovulation Calculator for women looking to find out when they are most fertile and track their menstrual cycle. This free mobile app is designed for the iPhone and comes with 35 helpful fertility tips as well as the option for email or calendar reminders on the day before expected ovulation. LOVE this.
So, if you are looking for some great pregnancy tests I do recommend e.p.t. Their site is very informative as well, and you can grab that $2.00 off coupon!
Buy
You can purchase e.p.t at your local grocery store or online at http://www.errorprooftest.com/where-to-buy
Win
One lucky person will win e.p.t pregnancy tests! Yay!
How?
Easy. Just use Rafflecopter below. There are no mandatory entries, you can do one or all. Good luck 🙂
Disclosure:
I was sent product to review, all opinions are my own, thanks.